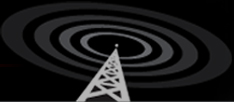 Archived Shows - 2019 : "Where the Lone Assassin Myth comes to Die..."
We take questions for guests
EMAIL
the show live! or send in questions anytime

All The Black Op Radio Shows archived on
MP3 - available for direct download
Details at Products page

If you enjoy the archives please consider a donation... Or subscribe to the show... A subscription is a monthly automatic payment


$1/per show - a $52.00-donation
Support Black Op Radio for the 2018 season
-------------------------------------------------



---
Show #927
Original airdate: Feb 21, 2019
Guests: Jim DiEugenio
Topics: San Francisco Conference
Play
Jim DiEugenio
(47:58)
YouTube Video
Filmed by Max Good, San Francisco 2018
Max is a documentary filmmaker
Max's upcoming documentary is titled 'The Assassination of Mrs. Paine': Trailer
For more, visit Max's website www.maxgoodfilm.com
Jim's presentation at San Francisco Conference in Dec 2018 titled Vietnam Declassified
The presentation can be downloaded here (PDF)
John Newman, author of JFK and Vietnam
George Lardner of the Washington Post attacked the movie JFK seven months before it's release
Lardner argues that there was no abrupt change between Kennedy's Vietnam policy and that of LBJ
National Security Action Memorandum 263
Fletcher Prouty and his boss Victor Krulak actually wrote the McNamara/Taylor report
David Halberstam's books are pretty worthless
Halberstam doesn't list the sources for his claims; no footnotes
Halberstam and Neil Sheehan conveyed the message that American intervention was needed
No mention of NSAM 263 and 273 in Halberstam's 670-page book The Best and the Brightest
John Kenneth Galbraith's influence on JFK
Meeting between the Prime Minister of India Jawaharlal Nehru, Galbraith and JFK
Book: John Kenneth Galbraith: His Life, His Politics, His Economics by Richard Parker
Book: Perils of Dominance: Imbalance of Power and the Road to War in Vietnam by Gareth Porter
NSAM 273 and 288 to bring the war to North Vietnam
Book: Johnny, we hardly knew ye;: Memories of John Fitzgerald Kennedy by Kenneth O'Donnell
Editors of Life Magazine asked for an escalation of the war effort, rejecting the withdrawal option
Book: Choosing War: The Lost Chance for Peace & Escalation of War in Vietnam by Fredrik Logevall
LBJ planned on entering the war after 1964 elections
Gulf of Tonkin resolution was written months before the event happened
Jacqueline Kennedy pleaded McNamara to get out of the Vietnam War
"The Best and the Brightest is one of the greatest bullshit books ever written" - Warren Hinckle
LBJ escalated the war to unimaginable heights
It cost $400,000 to kill one enemy soldier (Viet Cong)
During the siege of Khe Sanh, Johnson seriously considered using atomic weapons
The four men who got us into Vietnam: Allen Dulles, John Foster Dulles, Eisenhower and Nixon
"We have a clean base there now without a taint of colonialism.
Dien Bien Phu was a blessing in disguise" - John Foster Dulles
John Foster wanted to use atomic weapons to bail out the French siege at Dien Bien Phu
Operation Vulture was Dulles' plan to save France
The LA Times got Henry Kissinger to review Oliver Stone's movie Nixon
Nixon knew he could not win the war when he became President
"When in doubt, we bomb Cambodia" - Henry Kissinger
Nixon inherited his Madman Theory from John Foster Dulles' Uncertainity Principle
Book: Kill Anything That Moves: The Real American War in Vietnam by Nick Turse
Nixon's Operation Duck Hook
Nixon's Decent Interval strategy
"We should have never been there" - Henry Kissinger in 1975
Jim Garrison was the first to point out that there would have been no Vietnam War had JFK lived
Article: Washington Post, December 22, 1963: Harry Truman writes 'Limit CIA Role to Intelligence'
Book: Virtual JFK: Vietnam If Kennedy Had Lived by James Blight
Book: Lessons in Disaster: McGeorge Bundy and the Path to War in Vietnam by Gordon Goldstein
Book: JFK and Vietnam: Deception, Intrigue, and the Struggle for Power by John Newman
Book: Fatal Politics: The Nixon Tapes, the Vietnam War, and the Casualties of Reelection by Ken Hughes
Book: The Vietnam War Files: Uncovering the Secret History of Nixon-Era Strategy Jeffrey Kimball


---

Show #926
Original airdate: Feb 14, 2019
Guests: Jim DiEugenio / Walt Brown
Topics: JFK Assassination Research

Play Jim DiEugenio (1:34:38) MP3 download


Truth and Reconciliation Committee's website: www.us-truth.org
A Joint Statement on the Kennedy, King and Malcolm X Assassinations and Ongoing Cover-ups
here
Support the effort by signing these three petitions: Change.org, ActionNetwork.org, MoveOn.org
At Kennedys and King: Top Ten Features of 2018: The highest rated articles of 2018
Article: The Tippit Case in the New Millennium by Jim
Jim's interview: The Tippit Case in the New Millennium; posted by www.ourhiddenhistory.org
Article: Bullet Trails on the Zapruder Film? by Milicent Cranor
Article: Life Magazine Warren Commission Issue, October 2, 1964 by James Finn
Henry Luce and C.D. Jackson bought the Zapruder film a couple of days after the assassination
YouTube Video: Dan Rather lies about JFK's head moving violently forward
LIFE Magazine pulls back copies which showed Kennedy's head moving backwards
Paul Mendel's article in Life Magazine, Dec 6,1963 (turn to page 52F)
Paul lied about Kennedy having turned towards the "Sniper's Nest" to explain the neck wound being an entrance wound
Book: CMC: The Italian Undercover CIA and Mossad Station and the Assassination of JFK by Michele Metta
John Kowalski's review of Michele Metta's book 'CMC'
Clay Shaw was a board member of Permindex
Permindex was very likely a shell company of the CIA in Italy
Allen Dulles, James Angleton and other CIA guys rigged the 1948 Italian elections
The Strategy of Tension
Article in The Washington Post: Review of Lisa Pease's book A Lie too Big to Fail by Tom Jackman
The killing of Bobby Kennedy marked the end of the hopeful 60s
Jeff Bezos, the founder of Amazon, bought The Washington Post for $250 Million in 2013
Robert Maheu was a CIA cutout in the Castro assassination plots
Jim is currenty working on an article on Kamala Harris
Kamala was the Attorney General of California from 2011 to 2017
Kamala opposed Bill Pepper's and Laurie Dusek's efforts seeking a new trial for Sirhan
Listener questions answered
Jack Ruby at the Parkland Hospital on the afternoon of the assassination
Book: Praise from a Future Generation by John Kelin
Youtube Video: Fletcher Prouty explains how and why the Gary Powers' U2 flight was sabotaged
Book: Beyond the Fence Line: The Eyewitness Account of Ed Hoffman and the Murder of President John F. Kennedy
Black Op Radio show # 864 with Casey J. Quinlan and Brian K. Edwards
Video: Fletcher Prouty on the Bay of Pigs invasion



Play Walt Brown (54:45) MP3 download


Walt Brown is the author of Treachery in Dallas (free borrowable ebook)
And The People v. Lee Harvey Oswald (free borrowable ebook)
For JFK / Deep Politics quarterly, email Walt at kiasjfk@aol.com
The arrest of Roger Stone
Book: At The Cold Shoulder of History by James Curtis Jenkins and William Matson Law
A more appropriate name for the Warren Commission would be 'The Dulles Commission'
If Oswald had indeed killed JFK alone, not a single paper would have been classified or held back
No conclusive proof of Oswald having visited Mexico City


---

Show #925
Original airdate: Feb 7, 2019
Guests: Andrew Kreig
Topics: Truth and Reconciliation Committee

Play Andrew Kreig (26:42) MP3 download


Andrew Kreig, based in Washington DC, is a public affairs commentator, author, attorney and legal reformer
Andrew's website: www.andrewkreig.com
Andrew's book: Presidential Puppetry: Obama, Romney and Their Masters
Andrew is also the editor of the Justice Integrity Project at www.justice-integrity.org
Article: Kennedy and King Family Members and Advisors Call for Congress to Reopen Assassination Probes
More than 60 authors and researchers have called for a new congressional investigation
Signatories: David Talbot, Jim DiEugenio, Len Osanic, Oliver Stone, Dr. Gary Aguilar, Dr. Cyril Wecht & others
Washington Post Article: Kennedy, King, Malcolm X relatives and scholars seek new assassination probes
Truth and Reconciliation Committee
Brothers: The Hidden History of the Kennedy Years by David Talbot
Robert Blakey is also one of the signatories
Blakey was Chief Counsel & Staff Director to the House Select Committee on Assassinations (HSCA) from 77-79
Other signatories: Alec Baldwin, Martin Sheen, Mort Sahl, David Crosby
DailyMail.com Article: New probes demanded into murders of JFK, RFK, MLK Jr. and Malcolm X
"The cover story was transparent and designed not to hold, to fall apart at the slightest scrutiny.
The forces that killed Kennedy wanted the message clear: 'We are in control and no one - not the President, nor Congress,
nor any elected official - no one can do anything about it.'" - Vincent Salandria
Truth and Reconciliation Committee's website: www.us-truth.org
Joint Statement on the Kennedy, King and Malcolm X Assassinations and Ongoing Cover-ups
here
Support the effort by signing these three petitions: Change.org, ActionNetwork.org, MoveOn.org

Play Bill Kelly (22:36) MP3 download


Bill Kelly is a Board Member of CAPA (Citizens Against Political Assassinations)
Article: Conspiracy or Coup?
The ten-point joint statement prepared by David Talbot and other researchers
CAPA conference in Dallas likely on 22nd and 23rd November this year
CIA plan 'Pathfinder' to kill Castro was redirected to kill JFK
Video: "There is a theory that Kennedy's assassination was arranged by the US Intelligence Services" - Putin
John Newman's new book: Into the Storm: The Assassination of President Kennedy, Volume 3


---

Show #924
Original airdate: Jan 31, 2019
Guests: Donald Thomas
Topics: San Francisco Presentaion

Play Donald Thomas (31:13) Youtube video


The pre-assassination investigation of Alpha 66
Alpha 66 is the oldest anti-Castro group in Miami, Florida
Donald Thomas' book Hear No Evil: Scientific Analysis of the Forensic Evidence in the Kennedy Assassination
John Kennedy ordered the FBI to investigate Alpha 66 for violations of the neutrality act
FBI Office in San Antonio
Marita Lorenz, girlfriend of Frank Sturgis (watergate)
Alpha 66 smuggled weapons into Cuba to support anti-Castro counter-revolutionaries
Captain George C. Nonte
Manuel Rodriguez Orcarberro was the leader of Alpha 66 in Dallas
John Thomas Masen, owner of Masen's Gun Shop and member of the Minutemen
John Elrod was one of the hobos arrested
General Edwin Walker was the leader of the Minutemen
Donald Edward Browder and Jack Ruby smuggled weapons into Cuba
Jack Ruby and his dog Sheeba
Four money orders for Samuel Baker found in the trunk of Ruby's Car
Baker was the ordinance officer at the National Guard Armory at Terrell, Texas
Alpha 66 member Thomas Eli Davis was running guns from the coast of Texas to Cuba


---

Show #923
Original airdate: Jan 24, 2019
Guests: Dave Ratcliffe / Fletcher Prouty
Topics: Remebering Fletcher Prouty

Play David Ratcliffe (52:13) MP3 download


Today (Jan 24th) is the birth anniversary of Col. L. Fletcher Prouty
Christopher LaMay did the show notes for Black Op Radio for 6 years
Anything you want to do, do it now
David's website: www.ratical.org
Col. Prouty's two books
Read online for free: The Secret Team: The CIA and Its Allies in Control of the United States and the World
David's 1989 interview with Col. Prouty (BOR #923b)
Read online for free: Understanding Special Operations and Their Impact on the Vietnam War Era
Col. Prouty's 19 articles in the Freedom Magazine
The President's Daily Briefs
Col. Prouty was one of the 52 senior officials at the Pentagon cleared for the pre-briefs
Col. Prouty set up the Focal Point offices in the Air Force and all the branches of military
The Christian-European world's discovery of America
Cristobal Colon aka Christopher Columbus bumped into the West Indies but thought it was India
Columbus murdered the indigenous population with the authority of the Pope of the Vatican (Catholic Church)
Col. Prouty explained how the world really works
The power of monetized media to control people
Article: Losing Earth? Realign with Original Free Peoples' Great Law and Find Her Again by David Ratcliffe
Article from Parade Magazine, Feb 1986:
Why Stalin Never Forgave Eleanor Roosevelt by Elliott Roosevelt: Page 1, Page 2
'The Collected Works of Col. Prouty' CD-ROM available for direct download here for just $30



Play Col. Fletcher Prouty (52:13) MP3 download


Fletcher Prouty Jan 24th 1917 - June 5th 2001
The Col. Prouty Reference Site - Prouty.org
Fletcher Prouty discusses The Secret Team Read Text Here
In The Context of Its Time: The National Security Act of 1947
The Creation of the National Security Council
The Dulles-Jackson-Correa Report
Opening the Door to CIA Clandestine Operations:
Shifting NSC Oversight from Directing to Approving Plans
The Function of the Director of Central Intelligence:
Coordinating Intelligence of the Government Intelligence Community
Clandestine Operations: Out of Control
If Not Directed by the National Security Council
Four Categories of Military Personnel Employed by CIA
Final Chapter in the History of War Making:
Going From Offense to Defense
The Threat of Nuclear Weapons: Making War Planning Obsolete
Creating a Manichaean Devil to Justify Spending $6 Trillion for a Cold War
Secret Team Foundations:
Creation of the CIA Focal Point System Throughout The Government
Part II

The Power of Indirection--
Military Units Financed and Controlled by the CIA
Secret Team Growth: Focal Point Personnel Assuming Broader Roles
Obtaining Everything Money Can Buy: The CIA Act of 1949 and
Secretary of Defense Johnson's paper on Covert Operations
Employing the System of Reimbursement To Fund Unaccountable Activities
Post WWII War Plans--CIA Begins Amassing
Its Own Stockpile of Military Equipment
From the Chairman of the JCS On Down: "where the CIA was concerned there were a lot of things no one seemed to know"
The Importance of the CIA's Deputy Director of Support (DD/S) Side of the Agency by the Time of the Bay Of Pigs
Congressional Non-Oversight of Agency Funding and Executive Branch Responsibility for CIA
The Significance of the Sense of Infallibility Leaders of the Agency Felt Imbued With
The ST Running A Government Of Reaction: Develop and Control
All Secret Intelligence, And Brief The President On It Every Day
Part III

Allen Dulles: Forging a Government of Reaction
Dispersion of the OSO, Creation of the Office of SACSA
DOD Adoption of a Counterinsurgency Role in the late Eisenhower Years
NSAM 55--JFK's Attempt to Get CIA out of Clandestine Operations
Chairman of the JCS: Exit Lyman Lemnitzer, Enter Maxwell Taylor
Bay of Pigs Post-Mortem and the Dynamics of Personality:
Allen Dulles, Maxwell Taylor, and Bobby Kennedy
Bay of Pigs Report: Taylor's Letter to the President and the Origin of NSAM Nos. 55-57
Understanding the Military Assistance Program (MAP)
The Little Red Book's Influence on General Stilwell and Lansdale
MAP as a Sensor to React To
MAP's Ultimate Manifestation: Iran
The Secret Team: Far Beyond the Capability of the CIA
An Impossible Contradiction: Covert Operations Must Be Deniable






---

Show #922
Original airdate: Jan 17, 2019
Guests: Lisa Pease / Jim DiEugenio
Topics: RFK Assassination Research

Play Lisa Pease (1:45:47) MP3 download


Lisa has been researching the JFK & RFK cases for over 25 years
3 other persons were taken into custody on the night of RFK's assassination
Lisa's blog: www.realhistoryarchives.blogspot.com
The Assassinations: Probe Magazine on JFK, MLK, RFK and Malcolm X edited by James DiEugenio and Lisa Pease
There may have been 3 shooters in the pantry
LAPD "solved" the case backwards
They reached the conclusions first and then interpreted the evidence to support their conclusions
Sirhan-lookalikes in the ambassador hotel
A likely plot to kill RFK in the ambassador hotel on the 2nd of June, 1963
RFK's itinerary was stolen
Mary Ferrell Foundation website: www.maryferrell.org
George Plimpton, an American journalist, writer, literary editor, was a CIA asset
Freddy Plimpton, wife of George Plimpton
Secret weapons of the CIA
Sirhan was used as a distraction to draw attention away from the other shooter(s)
A cop kills a person under hypnosis (in the 1920s)
Under hypnosis, Sirhan remembered talking to the girl in the polka dot dress
Oswald and the CIA by John Newman
The police referred to the CIA as 'Goliath'
Admiral Calvin B. Galloway, who was present during JFK's autopsy, was a CIA guy
Four people who warned of the impending assassination
A former CEO of General Motors was a CIA person
Dan Moldea's disinformation
The weapons industry cannot profit if there is no war
June 10 1963, JFK's American University commencement address titled 'A Strategy of Peace': Audio, Video, Text
RFK believed that GDP was not the right parameter to measure success of a country
RFK Jr.'s good book American Values: Lessons I Learned from My Family
The intra-administration war: The CIA's world view vs. The Kennedy Brothers' world view
JFK and RFK were increasingly isolated within their own administration



Play Jim DiEugenio (1:25:24) MP3 download


David Josephs' must-watch video presentation on Oswald's Mexico city trip
David Josephs' video presentation on CE-139 (the rifle)
Index of David's articles
David Phillips helped manufacture an audio trail for Oswald's Mexico city trip
James Angleton released information about Oswald meeting Valery Kostikov (KGB)
Jim's review of the movie 'Vice'
'JFK and the Congo Crisis' cover story by Jim DiEugenio in the 'Deep Truth Journal'
New documentary on Dag Hammarskjold
Article: RAF veteran 'admitted 1961 killing of UN secretary general'
Article: Man accused of shooting down UN chief: 'Sometimes you have to do things you don't want to…'
At Kennedys and King: JFK and Far-right Conspiracy Rhetoric by Quashon Avent
Listener questions answered
John Armstrong's book Harvey and Lee (2003) (.pdf)
John Armstrong discusses Harvey and Lee in an epic 7-hour interview. Download here for just $10
Nigel Turner's 'The Men Who Killed Kennedy' is not very impressive
The series features Daniel Marvin who claimed that he was asked by the CIA to get rid of William Bruce Pitzer
Allan Eaglesham's research on the Pitzer-Marvin issue is available here
Probe Magazine Article by Jim: The Posthumous Assassination of John F. Kennedy
Sylvia Meagher, Anthony Summers, Josiah Thompson, David Lifton all hated / criticized Jim Garrison
Jim's book Destiny Betrayed (Second Edition)
Jim lists 12 sources showing that Clay Shaw indeed used the alias of Clay Bertrand
Dean Andrews admitted to Harold Weisberg that Bertrand was Clay Shaw
The FBI knew that Bertrand was Clay Shaw
William Davy's book Let Justice be Done: New Light on the Jim Garrison Investigation
Jim Garrison was the first man to link the Vietnam issue to JFK's murder
Richard Helms created the Garrison Group at the CIA to obstruct Jim Garrison's investigation
Jim's review of Philip Shenon's book 'A Cruel and Shocking Act'
The Guns of November series by Dave Emory
Joseph McBride's book Into the Nightmare: My Search for the Killers of JFK & Officer J. D. Tippit
Berlin Crisis: Lucius Clay and John Kennedy
Clay succeeded Eisenhower as High Commissioner of Germany in 1947
David Talbot's 10-point statement to be released in a few days (around the 21st)


---

Show #921
Original airdate: Jan 10, 2019
Guests: Larry Schnapf / William Pepper
Topics: JFK Assassination Research

Play Larry Schnapf (42:50) MP3 download


Larry Schnapf is a Board Member of Citizens Against Political Assassinations (CAPA)
Larry attended Gary Aguilar's conference in San Francisco last month
CAPA's event in Nov 2018
Arlen Specter interviewed Dr. Donald Curtis for the Warren Commission
The Warren Commission manufactured the historic record
James Curtis Jenkins' book: At The Cold Shoulder of History
3D animation shows that a single bullet did not pass through both JFK and Connelly
The 3D Animation can be used to test any potential trajectory in Dealey Plaza
Sidney Wilkinson and Thom Whitehead's 6K Analysis of Zapruder Film Frame 317
Gary Aguilar is now a Board Member of CAPA
CAPA's plans for 2019
The 10-point statement prepared by David Talbot and other researchers at San Francisco
Robert F. Kennedy Jr. and Alec Baldwin, among others, have agreed to sign this statement
CAPA's website: www.capa-us.org
Larry can be reached at larry@schnapflaw.com

Play William Pepper (16:02) MP3 download


William Pepper's book: Orders to Kill: The Truth Behind the Murder of Martin Luther King
Attempts to free / release Sirhan on parole
New evidence that might help exonerate Sirhan




---

Show #920
Original airdate: Jan 3, 2019
Guests: David Josephs / Fletcher Prouty
Topics: JFK Assassination Research

Play David Josephs (36:49) MP3 download


David Josephs has researched the JFK case for over 25 years
Index of David's articles
The first and second generation researchers filed numerous FOIA requests
Thanks to their efforts, thousands of documents are available in the public domain
The "evidence" of Oswald's Mexico city trip is not convincing
Bill Simpich's online book: State Secret
The conclusions of the Warren Commission (WC) can't be trusted
WC concludes that the Secret Service "performed" their job
Woodrow Wilson and the establishment of the Federal Reserve
Oliver Stone's movie JFK is the tip of the iceberg
Book: JFK: The Book of the Film by Oliver Stone and Zachary Sklar
Every scene and line of the movie has been backed up
FBI had multiple assets in the Mexico City
The rifle in evidence: CE-139
Black Op Radio's 50 Reasons for 50 Years

Play David Josephs (44:24) David Josephs - Mexico City


David Josephs has researched the JFK case for over 25 years
Index of David's articles
Oswald's visit to the Mexico city
The Lopez Report concluded that Oswald had travelled to Mexico City
Oswald was acting as an undercover FBI agent
Oswald was being paid $200 a month by the FBI from Sept 1962
Hoover's FBI assets in Mexico could find no trace of Oswald having been there
Hoover believed that Oswald had not been to Mexico City
If Oswald didn't make the trip, where did all the "evidence" come from?
Sylvia Odio confided to Father Machann about the visit by the three Cubans
Miss. Mumford never saw a picture of Oswald
"In any event, Oswald did not take bus 340" - Warren Commission
Newly declassified documents show that Oswald was not at the embassy
Luis Echeverria, a CIA asset, went on the become the President of Mexico

Play David Josephs (14:41) David Josephs, CE 139 -The Rifle


The rifle in evidence: CE-139
The serial number of the rifle: C2766
Oswald supposedly ordered the rifle from Klein's Sporting Goods, Chicago
Klein's Sporting Goods bought rifles from Crescent Firearms Company
Rifle with serial number N2766 was sold on June 18, 1962
Rifle with serial number C2746 was sold on March 27, 1963
No record of C2766 being sold on either dates
J. Lee Rankin prepared the affidavit for Louis Feldsott, the President of Crescent Fireams
Rankin was the General Counsel for the Warren Commission
The Money order used to purchase the rifle
Oswald was closely watched by FBI for over a year prior to the assasination
Yet there are no contemporaneous reports of Oswald receiving the rifle

Play Fletcher Prouty (14:41) Col Prouty discusses Ed Lansdale
Ed Lansdale in Dealey Plaza Nov 22nd 1963
Indentified in writing by Gen. Victor Krulak


---
Jim Garrison Documents
Documents of Jim Garrison will be added here each week.






---