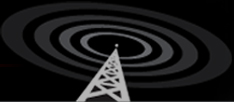 Archived Shows - 2019 : "Where the Lone Assassin Myth comes to Die..."
If you don't see this weeks show try "Refresh" F5
We take questions for guests
EMAIL
the show live! or send in questions anytime

All The Black Op Radio Shows archived on
MP3 - available for direct download
Details at Products page

If you enjoy the archives please consider a donation... Or subscribe to the show... A subscription is a monthly automatic payment


$1/per show - a $52.00-donation
Support Black Op Radio for the 2019 season
-------------------------------------------------







Show #969
Original airdate: Dec 12, 2019
Guests: Jim DiEugenio, Bill Kelly
Topics: JFK Assassination Research
Play
Jim DiEugenio
(1:14:41)
MP3 download
At Kennedys and King
Jim's presentation at the CAPA November in Dallas conference on Nov 22, 2019: View Online, Download PDF
The FBI got reports on David Ferrie on the very day of the assassination
"The JFK case was a turning point for the FBI, in both its public reputation and its inner corruption" - Bill Turner, FBI
Former CIA Moscow Station Chief Rolf Mowatt Larsen's presentation at the CAPA conference
Larsen claims that the CIA recruited Oswald into a conspiracy to kill Kennedy
Larsen also claims that Oswald fired at General Walker
Video: David Josephs' presentation: Oswald's Mexico city trip (BOR 920)
Video: David Jospehs' presentation: The Rifle: CE 139 (BOR 920)
Larry Schnapf resigned from the Board of CAPA due to Cyril Wecht's presence at Judyth Baker's conference
A synopsis of the CAPA Conference
John Newman's presentation on Antonio Veciana's ties to military intelligence
Article: Cold Case Hammarskjold by Jim
Jim reviews the new documentary Cold Case Hammarskjold in his article
This is the best documentary on the Hammarskjold case
Article: Midnight in the Congo: Assassination of Lumumba & Mysterious Death of Dag Hammarskjold by Lisa Pease
Article: Hammarskjold and Kennedy vs. The Power Elite by Jim DiEugenio
SAIMR = South African Institute for Maritime Research
The chief witness in the film is a former SAIMR operative named Alexander Jones
He saw three pictures from the Hammarskjold crash site
One of the men he saw in the photo was Keith Maxwell, an action operative of SAIMR
Witnesses saw land rovers going to the accident scene
This was before the accident was officially announced
It very well could have been a clean-up team in the land rovers to eliminate any survivors
Of all the dead bodies, only Hammarskjold's body was not charred and burned
A card was stuffed into Hammarskjold's collar; an ace of spades according to a witness
"Dag Hammarskjold was the greatest statesman of the 20th century" - President Kennedy
Edmund Gullion, the then US Ambassador to Congo, suspected that the crash wasn't an accident
Kennedy took over where Hammarskjold left off
Operation Grandslam, an offensive undertaken by United Nations peacekeeping forces against the state of Katanga
Katangese forces were decisively defeated and Katanga was forcibly reintegrated into the Congo
After Kennedy's death, Johnson completely changed the policy in Congo
The CIA was sent in to Congo to finish off the last remaining followers of Patrice Lumumba
Eisenhower ordered the CIA to eliminate Lumumba
Listener questions answered
Richard Nixon aka Tricky Dick
Nixon should have been impeached; it was a mistake not to impeach him
This is the best book on the Tippit case
Jim's review of Lamar Waldron and Thom Hartmann's book Ultimate Sacrifice
Book: Spy Saga: Lee Harvey Oswald and US Intelligence by Philip Melanson: Read online, Download PDF
Testimony of Dennis Hyman Ofstein to the Warren Commission: Read online, Download PDF
June Cobb, a CIA informant and asset
Video: Trailer of the documentary The Parkland Doctors: Watch here
At 2:30pm on Nov 22nd, a guy told Dr. Malcolm Perry to never say that a shot came from the front



Play Bill Kelly (37:32) MP3 download


Bill Kelly's blogs: www.jfkcountercoup.blogspot.com
Founding member of COPA and a Board Member of CAPA
Details about the CAPA November in Dallas conference
The mock Texas Court of Inquiry
Oliver Stone at Judyth Baker's conference
All roads from Dallas lead to JMWave
John Newman's presentation on Antonio Veciana's ties to military intelligence
Gaeton Fonzi wanted to interview Veciana
According to Newman, Veciana was really controlled by the Army Intelligence and not the CIA
Veciana fooled us by talking about Maurice Bishop and steering away from Army Intelligence
Video: Trailer of the upcoming documentary The Assassination and Mrs. Paine by Max Good
A notable contribution was serving as liaison for the creation of the Sixth Floor Museum
in Dallas, TX dedicated to the JFK Assassination
Read full obituary here
---
Show #968
Original airdate: Dec 5, 2019
Guests: Vince Palamara, Richard Otto
Topics: JFK Assassination Research
Play
Vince Palamara
(1:12:16)
MP3 download
Author of four books
Book: Survivor's Guilt: The Secret Service and the Failure to Protect President Kennedy: Paperback, Kindle
Book: JFK: From Parkland to Bethesda: The Ultimate Kennedy Assassination Compendium: Paperback, Kindle
Book: The Not-So-Secret Service: Agency Tales from FDR to Kennedy Assassination to Reagan Era: Paperback, Kindle
Vince spoke at the 7th Annual JFK Assassination Conference organized by TrineDay
Vince's presentation was titled: What's Your Theory? Here's My Fact
Other speakers included: Dick Russell, Mal Hyman, Dr. Cyril Wecht
The event was recorded by Randy Benson and also by a Japanese TV crew for their upcoming documentary
People from all over the world paid their respects at the Grassy Knoll on Nov 22
There was no professional recording or broadcast of the motorcade in Dallas
Lack of protection in Dallas
No agents at the back of the Presidential limousine
Sam Kinney said that he was solely responsible for the removal of the protective bubble top
He also said that Kennedy had nothing to do with it
The building rooftops were guarded in previous motorcades
Col. Fletcher Prouty pointed out the lack of protection
The Florida motorcade, just four days prior to Dallas, was 28 miles long
Godfrey McHugh was asked by the Secret Service to not ride the Presidential limousine
Secret service protection protocols were not followed in Dallas
Had the secret service followed these protocols, Kennedy would have survived
Where does coincidence end and conspiracy begins?
Three Secret Service suspects: Floyd Boring, Emory Roberts and Bill Greer
Floyd Boring was involved in the planning of the Texas Trip
Boring was the number two agent of the Kennedy detail
The number one agent Gerald Behn took his first full vacation
Boring said that Kennedy never ordered agents off the back of the limousine
Clint Hill testified that it was Boring who ordered the agents not ride the back of the limousine
"The Secret Service was the only boss that the President of the United States had" - President Truman
The Secret Service can overrule even the President when it comes to his own security
"He can tell you what he wants done and he can tell you certain things but that doesn't mean you have to do it.
What we used to do was always agree with the President and then we'd do what we felt was best anyway."
- Clint Hill, Sixth Floor Oral History
The only agency which can give orders to the President - the secret service - may make much greater use of this
perogative in the future - AP report, Nov 25, 1963: see here
Emory Roberts was the agent in-charge of the follow-up car in Dallas
Roberts called off the secret service agents running along side Kennedy's limousine
Video: Secret Service agent Donald J. Lawton is perplexed on being ordered away from the Presidential limousine
Bill Greer was the driver of the limousine
When shooting began, Greer slowed down the car and looked back at Kennedy
Thus giving enough time for the shooters to kill Kennedy
Bill Greer's wife worked at the NSA from 1958 to 1973
Emory Roberts became the Appointments Secretary under Lyndon Johnson
Nine Secret Service agents were drunk the previous night of the assassination
Alcohol consumption is grounds for removal from the Secret Service
None of the Secret Service agents were reprimanded
Clint Hill went on to become Chief of the White House detail and Assistant Director
Clint Hill's girlfriend is Lisa McCubbin, the co-author of his books
Hill made millions off the assassination, his books have sold hundreds of thousands of copies
Gerald Blaine put the blame on Kennedy for not having agents at the back of the car
Secret Service Agent Thomas B. Shipman mysteriously died on Oct 14, 1963 at Camp David
Shipman was the would-be driver of the President's limousine (instead of Bill Greer)
Clint Hill's book Mrs. Kennedy and Me to be made into a major movie
Vince Palamara features in the documentary A Coup in Camelot
Documentary: A Coup in Camelot: Amazon Prime, Vimeo On Demand
Book: The Inheritance: Poisoned Fruit of JFK's Assassination by Christopher & Michele Fulton: Paperback, Kindle
Other speakers included Christopher Fulton, Robert Tanenbaum, Roger Craig Jr., Robert Gorden, Gary Shaw
Mal Hyman interviewed on Black Op Radio; listen to episode 939
Vince's website: www.vincepalamara.com
Vince's YouTube channel, Facebook page and Twitter handle



Play Richard Otto (1:18:22) MP3 download


FREE Borrowable Ebook: House of War: The Pentagon & Disastrous Rise of American Power by James Carroll
Why MSM shies away from topics like Military Industrial Complex
Oliver Stone's JFK inspired Richard Otto to learn more about the case
The film raised some fundamental questions
Why did Oswald not shoot at Kennedy when the motorcade was approaching TSBD on Houston street?
Why did he choose to shoot through the trees?
Why did he choose the Mannlicher-Carcano rifle which was dubbed as the humanitarian rifle?
Why did he not align the scope of the rifle?
FREE Borrowable Ebook: Brothers: The Hidden History of the Kennedy Years by David Talbot
Robert Kennedy would have reopened the investigation if elected President
The secret government and the threat it poses to democracy
Gina Haspel was the chief of a CIA black site in Thailand in 2002 in which prisoners were tortured
Gina Haspel is now serving as the Director of the CIA
FREE Borrowable Ebook: Confessions of an Economic Hit Man by John Perkins
John Perkins interviewed on Black Op Radio: Episodes 545 and 776
FREE Borrowable Ebook: War is a Racket by Brigadier General Smedley D. Butler
Article: Limit CIA Role to Intelligence by President Harry S. Truman, Dec 22 1963, Washington Post
President Kennedy wanted the US to be an exemplary nation not an exceptional nation
Video: Robert Groden and the first public broadcast of the Zapruder Film on Geraldo Rivera's show Good Night America
The forces who took out JFK knew that he could not be defeated in the 1964 elections
Because of their policies, the Kennedys created powerful enemies
The absurdity of the claim that the mob supported JFK for Presidency
Jim DiEugenio reviews the movie The Irishman
Part 1: Charles Brandt's I Heard You Paint Houses by Jim DiEugenio
Part 2: Martin Scorsese and Robert DeNiro's The Irishman by Jim DiEugenio
FREE Borrowable Ebook: The Enemy Within by Robert F. Kennedy
RFK wrote the book during JFK's campaign of 1960
Video: Syrian gas attack exposed as a false-flag op (The Jimmy Dore Show)
John Kennedy was the last progressive President in the past 60 years
Documentary: The American Media & The Second Assassination of President John F. Kennedy: iTunes, Amazon, Vimeo
Article: The CIA and the Media by Carl Bernstein
Article: The CIA and the Media: 50 Facts the World Needs to Know by James F. Tracy
The Zapruder film is a very powerful piece of evidence
If there was no film of the assassination, the WC could have gotten away with anything
Book: Enemy of the Truth: Myths, Forensics and the Kennedy Assassination by Sherry P. Fiester: Paperback, Kindle
Two of the three shell casings found in TSBD were not fired that day
Video: NSA Genius Debunks Russiagate Once & For All (The Jimmy Dore Show)
Video: Mindblowing Corruption At FBI - NSA Whistleblower Reveals (The Jimmy Dore Show)
Documentary: A Good American (on NSA Whistleblower Bill Binney, produced by Oliver Stone)
We'll know our disinformation program is complete when everything the American public believes is false -William Casey
Video: 9/11 Loose Change Final Cut
FREE Borrowable Ebook: Bury My Heart at Wounded Knee by Dee Brown
In many occasions, we (US) are the bad guys
Dr. Martin Luther King's Beyond Vietnam Speech, April 4, 1967 at the Riverside Church, New York: Audio, Text
President Kennedy's speech at Almherst College, Oct 26, 1963 (audio and text)
The assassinations of JFK, RFK and MLF weren't just random events but rather they were all connected
The CIA could not let Bobby Kennedy become President
Book: Survivor's Guilt: Secret Service & Failure to Protect President Kennedy by Vincent Palamara: Paperback, Kindle
Facebook page of Otto's first book Paradox of our National Security Complex
Facebook page of the new book Rethinking America
Richard's facebook profile
---
Show #967
Original airdate: Nov 29, 2019
Guests: Jerry Coley
Topics: JFK Assassination Research
Play
Jerry Coley
(44:03)
MP3 download
Replay of BOR 297 (Season 7; 2006)
Coley recounts in detail his experiences in the Dealey Plaza area on the morning of November 22, 1963
Jack Ruby would join Jerry Coley and his colleague Don Campbell for coffee on Fridays
Coley met Ruby on the morning of Nov 22 around 8am
He then left for work and returned around 11am
He saw that Ruby was still there at Noonan's desk
Coley and his friend Charlie Mulkey stepped out to see the Presidential motorcade
Around 12.15-12.20, a man had an epileptic fit
Within a few minutes, the motorcade arrived
After the gunshots were fired, Coley and Mulkey started down the esplanade
A policeman with a shotgun stopped the both of them and asked them to get the hell out of there
He discovered a pool of blood on the steps near the picket fence
After the shots, all people headed towards the grassy knoll area
No one was going towards the Book Depository at that time
Around quarter to one, Coley saw that Ruby was still at Noonan's desk
Don Roberdeau's map showing location of blood (see "liquid red pool"), View Map Here
Jim Hood, ad department photographer, and Coley then went back to the site of the pool of blood
By Monday morning, no blood stain could be found
Coley's wife receives threatening calls
Two men who identify themselves as FBI agents visit Coley
And take away the negatives and the positives of the blood stain photo
This pool of blood would reveal a second shot that missed the limousine completely
The injury to James Tague being the first
Jim Hood dies in a mysterious air crash several years later
"I understand a London insurance firm has prepared an actuarial chart on the likelihood of 20 of the people involved
in this case dying within three years of the assassination -- and found the odds 30 trillion to one. But I'm sure
NBC will shortly discover that one of my investigators bribed the computer." - Jim Garrison, Playboy interview
Jim Garrison Playboy interview: Part 1, Part 2; Download PDF
---
Show #966
Original airdate: Nov 21, 2019
Guests: Chris Gallop, S.T. Patrick, Jim DiEugenio
Topics: JFK Assassination Research
Play
Chris Gallop
(16:52)
MP3 download
Chris Gallop's The Continuing Inquiry: JFK Luncheon & Symposium
11am to 5pm, Sunday, 24 Nov at Dirty Job Brewing, 117 Main Street, Mansfield, Texas 76063
Admission fee $65 only
Speakers include Bill Simpich, author of State Secret (free online ebook)
Roger Craig Jr., son of Roger Craig Sr. who discovered a 7.65 mauser at the sixth floor of the TSBD
Hank Slaughter, a retired army sniper, to talk about how Oswald could not have made those shots
Steve Cameron, author and producer of the upcoming book and movie The Deputy Interviews about Roger Craig
The Deputy Interviews
facebook page
Dr. Michael Marcades, son of Rose Cherami
Dr. Michael Marcades to release the complete medical records of Rose Cherami
An updated second edition of the book to be released soon
J. Gary Shaw, first generation reseacher and author
FREE DOWNLOAD EBOOK: Cover-Up by J. Gary Shaw and Larry R. Harris
FREE BORROWABLE EBOOK: JFK: Conspiracy of Silence by Charles A. Crenshaw, Jens Hansen and J. Gary Shaw
FREE BORROWABLE EBOOK: JFK Has Been Shot by Charles A. Crenshaw, Jens Hansen and J. Gary Shaw
Getting legitimate answers requires asking legitimate questions
Videos: Gary Shaw on Alternative Views: watch here; or download Part 1, Part 2
Jonathan Pike, son of William Roy Pike aka Mickey Ryan
Ryan was the bookkeeper/bartender in the carousel club who worked closely with Jack Ruby
Ryan told a judge that he saw Jack Ruby and Oswald together several times
Randolph Benson to film the symposium
Documentary: The Searchers by Randolph Benson (vimeo on demand)
Chris Gallop to be present at the book store, CAPA Conference, 22-23 Nov
Rare and out of print books of the case to be sold at the CAPA Conference
Chris' facebook profile
Chris' website: www.jfk-thecontinuinginquiry.com
Contact Chirs at cjgallop@yahoo.com



Play S.T. Patrick (19:25) MP3 download


garrison.: The Journay of History and Deep Politics by S.T. Patrick
Featuring articles of various good researchers
Buy garrison. journal Issue 001: Paperback, PDF (e-book)
Buy garrison. journal Issue 002: Paperback, PDF (e-book)
Buy garrison. journal Issue 003: Paperback, PDF (e-book)
Help Produce Future Issues of the garrison. journal: donate here
No advertizements in the garrison. journal
FREE BORROWABLE EBOOK: On the Trail of the Assassins by Jim Garrison
FREE EBOOK: A Heritage of Stone by Jim Garrison: Scanned PDF, Text PDF, Online (html)
FREE BORROWABLE EBOOK: Crossfire: The Plot that Killed Kennedy by Jim Marrs
Article: Dr. Michael Baden's deceptions by Milicent Cranor



Play Jim DiEugenio (1:00:31) MP3 download


At Kennedys and King
Review of Stephen Kinzer, Poisoner in Chief: Sidney Gottlieb & the CIA Search for Mind Control by Michael LeFlem
Article: The Assassin Next Door Focuses On the Wrong Target by Jeff Carter
James Wilcott worked out of the Tokyo CIA station at the time of the assassination
The interview is about Mark Lane's take on the Garrison case
The book and the movie are supposedly about the Jimmy Hoffa case
Part 1 is a review of the book and Part 2 is a review of the movie
Charles Brandt is supposedly working on the JFK case now
Article: Dennis Breo, the New York Times, and JFK by Jim
Dennis Breo was the writer for JAMA: The Journal of the American Medical Association
According to Breo, there was no second shooter on the grassy knoll or anywhere else
George Lundberg, the editor of JAMA, was not happy with the portrayal of his friend Dr. Humes in Stone's JFK
The Shaw trial was the first direct exposure of the corrupt practices that went on in Bethesda
"You must understand that in those circumstances, there were law enforcement officials,
military people, with various ranks and you have to coordinate the operations according to directions."
- from Finck's testimony in the Clay Shaw trial
FREE BORROWABLE EBOOK: JFK: Conspiracy of Silence by Charles A. Crenshaw, Jens Hansen and J. Gary Shaw
Dr. Crenshaw said the back of the head photo did not reveal the blowout wound he had seen
In their article, Lundberg and Breo questioned if Crenshaw was in the emergency room
Crenshaw requested a right to reply and Lundberg refused
Crenshaw then launched a lawsuit for defamation
Brad Kizzia represented Dr. Crenshaw
Breo claims that the back wound was located at the neck and not in Kennedy's back
There is no existing record of sectioning Kennedy's brain
Article: The Two-Brain Memorandum by Douglas Horne: Download PDF
The angle from the sixth floor of the TSBD to the limousine below is right to left
But according to the autopsy the bullet exited going left to right
The autopsy was such a mess that no observer can come to real conclusions
FREE DOWNLOAD EBOOK (PDF): Six Seconds in Dallas by Josiah "Tink" Thompson
There was no peer review of Breo's writing about the JFK case
JAMA settled with Crenshaw for about a quarter of a million dollars
John Stringer, the autopsy photographer, said that the autopsy photographs were not the ones that he took
Oliver Stone at the CAPA November in Dallas conference; details here
Speakers include Russ Baker, Bill Kelly, Jim DiEugenio, Dr. Cyril Wecht, Cliff Spiegelman
Dr. Gary Aguilar, Judge Brandon Birmingham, David Josephs, Bill Simpich, John Newman
Jim DiEugenio's presentation on Clay Shaw, JFK, the FBI and Jim Garrison
Jim's presentation to begin at 6.50pm on Friday evening (Nov 22nd)
The documentary series JFK: Destiny Betrayed to be out in March
JFK: Destiny Betrayed IMDB page
The series is based on Jim's two books: Destiny Betrayed and The JFK Assassination: The Evidence Today
Oliver Stone was attacked seven months before his movie JFK was even released
The establishment doesn't want to let anyone destroy the WC or revive Jim Garrison
Oliver Stone's movie did both those things
And it also connected JFK's murder to the Vietnam war
Nicholas Lemann's article in GQ magazine titled The Case Against Jim Garrison
Zachary Sklar's response to Lemann's article: Download PDF
Jim's presentation (ppt/pdf) to be uploaded to www.kennedysandking.com on Saturday
---
Show #965
Original airdate: Nov 14, 2019
Guests: Mark Shaw,
Topics: JFK Assassination Research
Play
Mark Shaw
(29:37)
MP3 download
Author of The Reporter Who Knew Too Much (Dorothy Kilgallen): Paperback, Hardcover, Kindle, Audiobook
Mark's website: www.markshawbooks.com
Kilgallen covered the Jack Ruby trial
She also interviewed Ruby twice
Jack Ruby watched the assassination from the Dallas Morning News offices
Mark Shaw read the 2000-page transcript of Jack Ruby's trial
Mark offered the full transcript to the Sixth Floor Museum
Mark has filed a complaint against the Sixth Floor Museum with the Attorney General in Texas
The Museum has hidden the truth from the public
The Museum also refused to sell the Collected Works of Col. Prouty CD-ROM
Buy the Collected Works of Col. Prouty CD-ROM here for just $30
Anatomy of an Online Atrocity: Wikipedia, Gamaliel, and the Fletcher Prouty entry
The only exhibits at the Museum are those which support the lone gunman conclusion of the WC
Mark Shaw has written four letters to the AG of Texas
There is no exhibit in the museum regarding the Jack Ruby trial or Dorothy Kilgallen
A notable contribution was serving as liaison for the creation of the Sixth Floor Museum
in Dallas, TX dedicated to the JFK Assassination
Read full obituary here
To perpetuate the idea that Oswald was the lone assassin is demeaning to JFK's memory
The museum is a vaccum i.e. the material donated to them is locked up and never sees the light of day
One has to wonder how much of the donated material is locked up by the museum
Mark to speak at the Allen Public Library @ 7.30 pm on Thursday, 14th Nov
Address: 300 North Allen Drive · Allen, TX 75013
Free admission; more details here
Mark's talk at the Festival of Politics 2019, Dublin, Ireland event @ 7.30 pm on Friday, 22nd Nov
Contact Mark at mshawin@yahoo.com
Play
John Judge
(33:34)
MP3 download
The following three sections are the first appearance of
researcher John Judge on Black Op Radio, Show #41, June 14, 2001
------
John, born in 1947, grew up in the shadow of the Pentagon
In a bedroom community of the NSA, CIA, DIA, NASA
His parents worked at the Pentagon
John learned there were two governments, one invisible
He understood his parent were afraid of Sen. Joe McCarthy
The U-2 Incident, led Eisenhower to admit we lied and spied
John came out in opposition to the war in Vietnam in 1964
In 1967 he read Mark Lane's Rush To Judgment (1966)
In '67-68 he read the 26 volumes of the Warren Commission
He met early researchers, Mae Brussell, Maggie Fields,
Sylvia Meagher, Lillian Castellano, Penn Jones,
John went to conferences, Peter Dale Scott, Carl Oglesby
John knew Mae for 20 years
She wrote about Watergate in The Realist in August 1972
They becaame research associates and friends, shared files
The Brussell Sprouts listened to her weekly show on tape
Mae cross-referenced and indexed the Warren Commission
She clipped 15 daily newspapers, 150 periodicals
She also read 300-500 books a year
She cracked the code of the Kennedy and other assassinations
John was inspired to work half as hard as she did
Her level of recall, analysis, perception, to connect things
Mae passed a note to Rose Kennedy five days before Robert Kennedy
was shot, saying, "The forces that killed your son John are moving on Bobby"
She called Mary Jo Kopechne's parents three days before
Chappaquiddick and said, "They're about to kill your daughter"
She could understand the movements of the secret government
The mark of genius, to be able to make connections
36 filing cabinets, 18 binder WC index, 6,000 books
Jonestown (11/18/1978) was an intelligence operation
John sent Mae 70 reasons, Mae sent John 115
She was fearless, the media were afraid of her
Negative stuff, it would have depressed them not be able
to know what was happening in the world
The things we have uncovered about the secret government,
are directly proportional to the fear they have of us
It's not us who are paranoid, it's them
Pull the needle out of your arm, Just Say No to them
The most basic level of violence, is social privilege
To exploit labor, steal resources, control sexuality
They're stripping us of the delusion of democracy
A split over whether or not to go to open fascism
The JFK assassination, public, violent, with contempt
A transparent conspiracy, we were supposed to get the point
"Yeah, we killed him, what do you wanna do about it?"
Elections in this country, the evil of two lessors
We don't have elections, we have selections
A lot of the internet is just volume, you can read anything
History Will Not Absolve Us: (E. Martin Schotz 1996)
Orwellian Control, Public Denial, and the Murder
of President Kennedy

Allowed to believe anything, allowed to know nothing
Not all conspiracies are created equal (Judge 10/30/2002)

Conspiracy and Theory are no longer separate words
You can call everyone else a Coincidence Theorist
To breathe together, some people have worse breath
Timothy McVeigh, meet Lee Harvey Oswald (06/11/2001)

A forest is made of trees, branches, roots, history, details
There are mechanics that carry out the will of the class
Coalition on Political Assassinations (COPA)
Founded in 1994, out of the Committee to Open the Archives

JFK (1991) had the audacity to put some facts in
The case was basically dead in the water until that film
COA combined with the Assassination Archive Research Center

and Citizens for Truth in the Kennedy Assassination
(NOTE: Kennedys and King (formerly CTKA))

Testimony of John Judge, ARRB Hearing of 10/11/94

Before 1994, FOIA, we got loose a few thousand files
Since 1994, ARRB, almost 6,000,000 pages have been released

Play John Judge (29:32) MP3 download


COPA helped get the JFK Act passed
Some releases have been postponed until 2017
The Board was appointed the same day Case Closed was published
Bill Davy (BOR #4) and Jim DiEugenio have worked with releases
Bolsters Garrison's conclusions, Shaw's CIA connections, etc.
Destiny Betrayed: (DiEugenio 1992), Let Justice Be Done: (Davy 1999)
Oswald In Mexico City, John Newman's Oswald and the CIA: (1995)
Peter Dale Scott's Deep Politics II: (1995)
CIA's secret history of U.S. relationship with General Reinhard Gehlen (Released 02/04/2005)

Jennifer Harbury 1998 testimony, Human Rights Information Act

Bay of Pigs, Cuban Missile Crisis, Warren Commission,
Church Committee, House Select Committee files released
As well as FBI, CIA, Secret Service,
Foreign Intelligence Advisory Files
Executive Order 12958 - Classified National Security Information

Executive Order 13142 - Amendment To Executive Order 12958

Defense Intelligence Agency, Joint Chiefs of Staff
Office of Naval Intelligence, Army Intelligence
This was a military coup d'etat in Dallas
Those files remain buried, those agencies refused to comply
JFK, RFK, MLK, Malcolm X, Walter Reuther, the Reagan shooting
COPA, national conferences, regional meetings
Commemorated the June 10, 1963 American University Speech

Over 6000,000 MLK records locked up until 2038
FOIA request for Army Intel MLK surveillance records and photos
COPA v. Department of Defense on King Files (05/14/2001)

COPA v. Department of Defense FOIA appeal lost (05/27/2001)

Judge Joe Brown starting testing the MLK rifle (BOR #30)
Assassinations are the Rosetta Stone of the National Security State
The JCS were quite active that day, especially General Curtis LeMay
Monday after the assassination, reversed Vietnam withdrawal order
Instead projected a 10 year war with 50,000 American dead
Mary Cooley Judge, JCS Manpower Analyst, projection of 11/25/63
The military uses 65-80% of the total energy resource pie
It took 3.5 billion gallons of oil to carry out the Gulf War
GOP, the Gas Oil Plutonium Party
65% of the tax dollar pays for past and future wars
The Military/Industrial complex rose to power with the JFK Assassination
Bay of Pigs, Peter Kornbluh, National Security Archive (03/23/2001)

They planned for the operation to fail, to force Kennedy's hand
Jack Ruby ran guns to Castro under CIA operations
Operation Mongoose, undercover domestic CIA/Mob assassination capability

Play John Judge (29:12) MP3 download


Iranian Hostage Rescue (04/24/1980)
Told to take sand protecting shields off helicopter engines
They wanted to embarrass and undermine Carter
Kennedy understood they lied, he fired Dulles, Cabell, Bissell
Thirteen Days (2000) film , The Kennedy Tapes: (May/Zelikow 2002)
Missile Crisis, Kennedy was about the only level head in the room
Monica Lewinsky, Linda Tripp had an Intelligence background
Sleeping with your intern is a sport in Washington, D.C.
Presidents come and go, Intelligence agencies stick around
Tim McVeigh, the shmuck in the truck, following orders
Reagan shooting (03/30/1981), Hinckley, Richardson
None of Hinckley's bullets hit Reagan
A 45 degree downward angle, back-to-front, left-to-right
Hit by a small flechette, a razor edged disk
On film, you can see the planting of the .22
The limo was headed for Bethesda, not the White House
Reagan got to the hospital 15 minutes after James Brady
Hinkley family was financially and socially linked to the Bush's
It's not a conspiracy, it's ironic, John is an Irony Theorist
'W' was the dumbest one, a coke addict, party animal, lush
A phonied-up election, they're going to decide
Washington said, no standing army, avoid foreign entanglements
Political parties, put decision making in the hands of an elite
COPA (now CAPA - Citizens Against Political Assassinations)
Citizens Against Political Assassinations (CAPA)
John acknowledges Fletcher Prouty's passing
One year a memorial was held at the Kennedy gravesite
Penn Jones introduce John to Fletcher
John kept up with Fletcher's articles
The Ratcliffe (BOR #13) interviews, Understanding Special Operations
And Their Impact on The Vietnam War Era
1989 Interview with L. Fletcher Prouty, Colonel USAF (Retired) (1999)
When John was young, he knew persons like Fletcher
He would sit back and listen when they spoke unguardedly
John Judge (December 14, 1947 - April 15, 2014)


---




Show #964
Original airdate: Nov 07, 2019
Guests: Mark Adamczyk, Dr. Cyril Wecht
Topics: JFK Assassination Research

Play Mark Adamczyk (32:49) MP3 download


At Kennedys and King: JFK Records Release: Why the Redactions? by Mark Adamczyk
Oliver Stone's movie JFK led to the creation of the ARRB
No specific reason given for the postponement of the ARRB documents
George Joannides, the CIA's liaison to the HSCA
Joannides was connected to the anti-castro group in New Orleans
If Oswald did it alone, there would be no reason to suppress files for more than 50 years
President Trump's tweet on declassifying last batch of JFK files
Jefferson Morley and Jim Lesar's FOIA requests
Russ Baker's www.whowhatwhy.org

Play Dr. Cyril Wecht (32:13) MP3 download


CAPA's conference on 22nd and 23rd November (2019) titled CAPA November in Dallas
Oliver Stone to speak at the event on Saturday
Deaths of David Ferrie, Dorothy Kilgallen, Dr. Mary Sherman, James Earl Ray
Mock Court of Inquiry at the event
Special presentation at the Dealey Plaza by Judyth Baker; not part of CAPA's event
John Currington, H.L. Hunt's right-hand man
Professor David Denton to speak on the newly released documents
Other speakers: Dr. Gary Aguilar, Dr. David W. Mantik
Followed by Jim DiEugenio's talk
And Russ Baker's presentation
Bill Simpich, David Josephs, Andrew Kiel
Judge Brandon Birmingham on the Jack Ruby trial
Majority of the Americans do not believe the Warren Commission
Become a member of CAPA; details here

Play Bill Kelly (39:23) MP3 download


Bill Kelly's blogs: www.jfkcountercoup.blogspot.com
Founding member of COPA and a Board Member of CAPA
CAPA's conference on 22nd and 23rd November (2019) titled CAPA November in Dallas
Mock Court of Inquiry at the event on Friday morning
The Texas Court of Inquiry cannot convict anyone but it can exonerate someone of a crime
CAPA's legal team for the Court of Inquiry: Bill Simpich, Larry Schnapf, John Orr
The mock Court of Inquiry is open to ALL attendees of the conference
The Oral History Collection at the Sixth Floor Museum
Oliver Stone and Jim DiEugenio's new documentary series JFK: Destiny Betrayed
John Newman to speak on Saturday about how Antonio Veciana was run by the army intelligence and not the CIA
Former Warren Commission (WC) Attorney Burt Griffin backed out of the event
Former CIA Moscow Chief of Station Ralph Larsen also to speak at the event
Live audio of the CAPA Event may be broadcasted on Black Op Radio
Oliver Stone to be presented with the CAPA Profile in Courage award
Bill Kelly's presentation titled Oliver Stone's Mercedes
Kelly to speak on the top ten files that have been released
And also on the unreleased documents
Ex-CIA officers like Robert Baer, Brian Latell supported the WC conclusion
Become a member of CAPA; details here
CAPA is trying for a Congressional Hearing on the JFK Act in Washington DC
garrison.: The Journay of History and Deep Politics by S.T. Patrick, www.midnightwriternews.com
Featuring articles of various good researchers
Buy garrison. journal Issue 001: Paperback, PDF (e-book)
Buy garrison. journal Issue 002: Paperback, PDF (e-book)
Buy garrison. journal Issue 003: Paperback, PDF (e-book)
The Walker shooting
Truth is our only client film featuring Ruth Paine
"I think the client was poorly served"
Bill to review the film in the coming weeks
"You're either pregnant or you're not. You can't have it both ways" - Dr. Cyril Wecht
Ruth and Michael Paine were never questioned by the HSCA or the ARRB