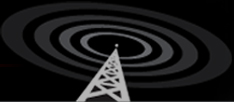 Help
Frequently Asked Questions (FAQs)
When can I listen to the live audio?



Check the schedule for guest and date for the Show Live
The show is broadcasting on Thursdays, 6–7:30pm PST (9–10:30pm EST).
to listen click here
NOTE:
We Broadcast "LIVE..." on Thursdays, then the show is repeated on the live stream which runs 24/7. The archived shows however, will stream from the begining and have great show notes
Archived audio on the Black Op Radio web site is of the MP3 Media file format.
Can I listen to the show at other times?

If you miss the LIVE broadcast, look for the show in the Archived Shows section.
I am still having problems using this site. What can I do?

Send an email to osanic@prouty.org and we'll do our best to assist you. Your patience is appreciated.