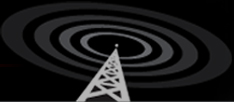 Archived Shows - 2013 : "Where the Lone Assassin Myth comes to Die..."
We take questions for guests EMAIL the show live!

All The Black Op Radio Shows are archived
MP3 - available for Direct Download
Details at Products page

If you enjoy the archives please consider a donation


$1/per show - a $52.00-donation
Support Black Op Radio for the 2013 season

50 Reasons for 50 years...
YouTube Channel Page
Play Introduction -
Play Episode 01 - Who Was Lee Harvey Oswald?
Play Episode 02 - The Two Oswalds
Play Episode 03 - Oswald in the USSR
Play Episode 04 - New Orleans
Play Episode 05 - Mexico City
Play Episode 06 - The Sylvia Odio Incident
Play Episode 07 - Richard Case Nagell
Play Episode 08 - The Chicago Plot
Play Episode 09 - Rose Cherami
Play Episode 10 - The First Words
Play Episode 11 - Films of the Assassination
Play Episode 12 - The Shot Sequence
Play Episode 13 - The Tague Shot
Play Episode 14 - The Immediate Aftermath
Play Episode 15 - Victoria Adams
Play Episode 16 - The Secret Service
Play Episode 17 - The Snipers Nest
Play Episode 18 - Ed Lansdale in Dealey Plaza
Play Episode 19 - The Paines
Play Episode 20 - Oswald and Tippit
Play Episode 21 - The Texas Theater
Play Episode 22 - Oswald's Identification
Play Episode 23 - Evidence of a Coup d'Etat
Play Episode 24 - The Autopsy
Play Episode 25 - The Head Wound
Play Episode 26 - The Back Wound
Play Episode 27 - Oswald in Custody
Play Episode 28 - Oswald is Shot
Play Episode 29 - The Media Convicts
Play Episode 30 - Mexico City Redux
Play Episode 31 - Evidence On Demand
Play Episode 32 - The Warren Commission
Play Episode 33 - Agent Oswald
Play Episode 34 - Secret Service & The CIA
Play Episode 35 - The Commission's Witnesses
Play Episode 36 - The Tippit Crime Scene
Play Episode 37 - The Single Bullet Theory
Play Episode 38 - The Mannlicher Carcano
Play Episode 39 - A Mail Order Rifle
Play Episode 40 - CE399
Play Episode 41 - Senator Russell Dissents
Play Episode 42 - Dead Witnesses
Play Episode 43 - The Garrison Investigation
Play Episode 44 - The Information They Were Seeking
Play Episode 45 - Oliver Stone's JFK
Play Episode 46 - Political Truth: The Media and the Assassination
Play Episode 47 - The Airforce One Getaway
Play Episode 48 - The ARRB Medical Evidence
Play Episode 49 - Postponed In Full
Play Episode 50 - The Bigger Picture


---


Show #661
Original airdate: December 26, 2013
Guest: Jeff Carter
Topics: 50 Reasons for 50 Years

Play Jeff Carter (1:14:33) Real Media or MP3 download


Inspired by DiEugenio's critique of Bugliosi and the 10 hour Armstrong interview
Len canvassed listeners for problems with the Warren Reposrt
Many facts in the episodes came from the JFK Records Act released material
The plan was to present them with an historical through-line
The idea was to keep them short, some the topics led to increased length
Episodes have been popularly mirrored on various sites
The episodes are beneficial for people who are new to the topic
In January 2012, Jeff contacted Len about creating a documentary series
It helped that Jeff and Len live both live in Vancouver
Each episode was intended to spark interest, there are books to read
John Armstrong and Jim Fetzer were the first to contribute
The Fetzer episode was the most controversial for several reasons
One of Len's favorites is #44, Dan Hardway
One of Jeff's favorites is episode #14
The rifle and the bullet don't match, the back wound is too low
Bugliosi and Posner presented prosecuter briefs, not honest works
The assassination is still a contemporary story, of political importance
The American experiment is important to humanity, the founding documents
The continuing mystery of the Boston bombing
Anthrax and the Patriot Act, the Detroit underwear bomber
Episode #50 with Oliver Stone sums it up, a transparent conspiracy
We gotten sucked in to arguments about moot points


---

Show #660
Original airdate: December 19, 2013
Guests: Joan Mellen / Walt Brown
Topics: Continuing JFK Research

Play Joan Mellen (1:09:23) Real Media or MP3 download


Joan and others in Pittsburgh at the Duquesne Conference in October
What constitutes "evidence"? In the case of Lyndon Johnson, there's nothing on paper
Most LBJ did it books do not deal with CIA, it's either...or
Billy Sol Estes' accusations, after LBJ, Cliff Carter and Mac Wallace were all dead
There are no Texans in sight in New Orleans with Clay Shaw
CIA media assets are out there, to present alternate sponsers
Joan has researched the unidentified fingerprints found on the sixth floor
She will print the evidence that they were not Mac Wallace's fingerprints
Joan spoke at Lancer and COPA this November in Dallas
Many people from foreign countries, both conferences were filled with energy
Looking at the assassination in terms of individuals may be a mistake
The institution of CIA, some malevolent individual, low level history writing
Libra (DeLillo 1991), CIA conspirators, sit and discuss all this, an extraordinary novel
What film, has had the political and historical effect that JFK had?
Lansdale was in Dealey Plaza, Lansdale was CIA, lived his whole life with military cover
It is important to people new to the case, where does the truth lie?
Fletcher Prouty discusses Ed Lansdale in Dealy Plaza Nov 22nd YouTube
Like to see John Armstrong's material taken back to CIA,
Where did permanent war, preemptive war start? Go back to the Kennedy assassination
Get this Lyndon Johnson thing under a rational microscope
Look in to the politics of the Kennedy's, understanding our own history
A more discriminating look at the materials released by the history section of CIA
Bobby Kennedy was obstructing Garrison's investigation, Garrison couldn't understand it
The working title of Joan's research in to "LBJ did it", Rashomon in Texas

Play Walt Brown (1:35:38) Real Media or MP3 download


The Wecht Conference, not a for profit group, professional from top to bottom
JFK comedy night in Pittsburgh, Walt did a skit called "Who fired the first shot?"
Josiah Thompson, Cyril Wecht, Bob Tannenbaum, Bob Groden
Continuing research is critical, don't solve the case, look at specific points of light
The Warren Report is toilet paper, there's nothing there
Walt's Chronology, Walt's e-mail kiasjfk@aol
JFK and the Federal Reserve, it was not all that much, a drop in the bucket
Mutual space exploration, would have revealed, what we had was vastly superior
The space race was a propaganda joke from the get-go
So much of the Cold War was mythology, the right people made a killing
There was no bomber gap, there was no missile gap
CIA is an agency, it works for somebody, the George Bush Center for Intelligence
Who decides what is "national security" 54 years after the event?
Antonio Veciana "Maurice Bishop...was David Atlee Phillips"
The JFK community doesn't work like the collegial history community
Photographers in Dealey Plaza, had six seconds to react
Dallas officers on the overpass, lied in their testimony
Oswald could have got rid of the shells, and pretended to be a witness
Police had two-way radios, citizens could listen in
There was way too many people in the interrogation
"Dear Mr. Hunt", may have been, "Dear Mr. Hurt"
Look at what wasn't asked of the Dealey Plaza witnesses
A photographer before the WC was not asked if he took any pictures
You can't wake up every morning to the Zapruder film and the autopsy photos


---

Show #659
Original airdate: December 12, 2013
Guests: Jim DiEugenio
Topics: Reclaiming Parkland / Letters

Play Jim DiEugenio (55:40) Real Media or MP3 download


Jim was on Media Mayhem with Allison Weiner re: Reclaiming Parkland
Problems with the phony London trial with Bugliosi and Gerry Spence
The falsity of events in the record, the basic evidence of the case
Bugliosi distorts Spence's preparedness
Some of Jim's excised material can be found at Feral House
50 Reasons... 2 1/2 hours of evidence, a year long project
Nitrate tests and the FBI? the WC knew they could not rely on them
Pre-assassination target practice on the knoll? Appears to be true
The book Dr. Feelgood (Lertzman 2013)? Not read by Jim
Paul Harvey reported rifles in Washington on the 26th? Jim was not aware
Oswald in Mexico City? Jim believes Oswald was not there
The Odio incident and Mexico City overlap, etc.
Frazier and the curtain rod package? Only Frazier reported it
Fair Play For Cuba flyers? Oswald hired two assistants
George Bush and the assassination? Jim is not convinced
The Agency has a department of disinformation, be wary
Look forward to an upcoming Olive Stone/Jim DiEugenio BOR show


---

Show #658
Original airdate: December 5, 2013
Guests: Shane O'Sullivan / Greg Burnham
Topics: Killing Oswald / COPA Conference

Play Shane O'Sullivan (59:37) Real Media or MP3 download


A new film, Killing Oswald, first a feature film script
Archival material and what happened on the road to Dallas
Two years to produce, to do the research, make it accessible to new people
Long letters from Lee to Robert, read by actors
Oswald in Japan, Richard Case Nagell, getting in to Russia within days
George de Mohrenschildt, hours of audio tapes, CIA handler for Oswald
He introduced Oswald to Ruth Paine, audio of David Atlee Phillips
Veciana has just confirmed that Phillips was Bishop
Shane thinks Oswald did go to Mexico City, and he was impersonated on the phone
Many different ideas as to what might have happened, decide for yourself

Play Greg Burnham (1:58:47) Real Media or MP3 download


Greg saw the play, Noah's Ark, and walked out into 35 degree weather
Cold and rainy, Dallas's first commemoration of the anniversary
Move along folks, nothin' to see here
The violations of First Amendment rights to gather
It rained on their parade, quite appropriate
Researchers who attended differing conferences got together
The WC, not a court of law, they weighed all the evidence against Oswald
Greg presented on making Kennedy appear to be less than adequate
Fidel was supported by the U.S. government, then became communist
A regime change plan, diplomatic, military, covert
Overt military action, the Soviet Union would likely retaliate
Eisenhower approved of a guerilla operation against Castro
Roughly 60 men, elite, highly motivated, 300 men, then 600
This got dumped in Kennedy's lap, they built the force up to 3000
The Agency isn't good at military operations
Control of the air was essential, the military are not covert operators
It has to be plausibly deniable, get it done within the restrictions
King to Hawkins, President, "Under no conditions will the U.S. intervene"
Hold a beachhead, establish an airfield, claim a government in exile status
Take out Castro's airforce, fly a 'defecting' plane to Miami
The defecting plane was mis-configured for a real Cuban plane
Adlai Stevenson was embarrassed in the U.N.
Stevenson to Rusk to Bundy to Cabel to Bissell, cancel the airstrikes
Post-failure, Cuban Study Group, Dulles, Burke, Robert Kennedy, Taylor
Memorandum No. 2: Immediate Causes of Failure of the Operation ZAPATA
The President was not requested to extend the air scover
The cancellation of the strikes, was probably the most serious
Sabotage, Kennedy hadn't been consulted
At 4:20 in the morning, Kennedy refused fighter aircraft cover
Could he have ordered aircover? No. The plan must retain covert character
Jack Pfeiffer CIA historian, declassified two years ago, Pfeiffer lies
Swords and Plowshares (Taylor 1972), "Kennedy cancelled the dawn strikes"
Wikipedia refuses to link to their Fletcher Prouty page to www.prouty.org prouty.org


---

Show #657
Original airdate: November 28, 2013
Guests: Jim DiEugenio / Larry Hancock
Topics: Dallas on the 50th

Play Jim DiEugenio (1:02:25) Real Media or MP3 download


The coldest Dallas in November, the worst anniversary
You couldn't get within two blocks of the plaza
The recent media blitzkrieg, several documentaries in the works
Jim spoke twice, on JFK's foreign policy and on the HSCA
Autopsy witness James Jenkins said the autopsy face sheet is not the original
Researchers are discussing the evidence, the media parrots "Oswald did it"
The HSCA was willing to compromise,
In England, the media assumption is Oswald didn't do it
Robert Kennedy Jr. published in Rolling Stone
Black Op Radio, CTKA, 50 Reasons..., are making a dent
Oliver Stone in USA Today
A CTKA review of Patrick Nolan by Martin Hay

Play Larry Hancock (35:25) Real Media or MP3 download


Larry was conference chair of the Lancer conference
The mood was very tempered, the weather was miserable
The plaza crowd was fairly small
The Mayor's speech was, put it all behind us and look forward
Debra tried to get a permit starting after last year's conference
Lancer had well over 400 attendees, the breadth of speakers was amazing
Break-out sessions, focus group meetings, a big book room
An educational conference, half the people were new to conferences
8:00 in the morning to 9:00 at night, Jeff Morley delivered the keynote
They're not going to see anything new, they're not looking
Once the city got done on Friday they pretty much just left
On the knoll, Lancer had prayers, remarks, and music
Lancer had a video tribute to researchers who have passed away
We'll be back at the knoll next year to observe it
A lot of people don't attend because of Thanksgiving week
There's an effort to have smaller conferences around the country
This is not a history class, it's a struggle to get the truth out
Get ready for the anniversary of the Warren Commission
Larry will have a new book out, Shadow Warfare, the first of the year
Early next year Lancer will have dvd's of the conference
Len's video excerpts of the Wecht conference


---

Show #656
Original airdate: November 21, 2013
Guests: Lisa Pease / Dan Hayden
Topics: Duquesne and the Truth / Dealey Plaza and Free Speech

Play Lisa Pease (1:17:42) Real Media or MP3 download


Science is legit, the inputs are not legit
Len sent Lisa a dozen red roses for "ruining" McAdams life
Lisa learned much defending herself against him
In Brazil, they call it the parallel government
It's like finding colored glass in sand, one pile gets bigger
CIA was deeply involved and, responsible for the assassination
Nitrate tests, Oswald did not fire the rifle
We've been lied to, who's doing the lying?
Pittsburgh conference media panel, Boston Globe reporter
Max Holland, several years he was funded by foundations
Bugliosi went to the University of Miami at the time of JM/WAVE
Allen Dulles' appointment calendar, "Weekend at Farm"
Talbot showed, he certainly had access to all the players
DiEugenio, on Kennedy's foreign policy, nationalist movements
Robert Kennedy in South Africa in 1966, "My name is Kennedy"
Rare earth minerals, as important as oil, the Congo in Africa
Communism, the excuse, so that we could take over the resources
Lives are stake when you tell the big, lies cost lives
We don't have enough intelligence agency literacy
There are people who do good work in CIA
Lisa spoke on the Covert Corruption of Culture
Stick to the facts, you don't have to suppose "what if"
Angleton had Oswald's file, Special Affairs, Desmond Fitzgerald
Oswald's trip to the Soviet Union was on behalf of CIA
Joannides shut down Hardway and Lopez of the HSCA
Congress knows, they're very afraid of CIA, they're cowed
Who could and would still be covering up fifty years later?
The Sixth Floor, the "CIA Museum", a selective retelling of events
A war for our history, read 1984, history itself has been captured
Wars, have always been about resources and money
Gas prices, not something to send someone else's kid to die for
A sea change is coming, a positive view of the next hundred years
Len recommends the film, V for Vendetta, Mack with Ventura
On Twitter and Facebook, there aren't the gate keepers in between
People can't have different sets of facts, give the gift of truth
If you've never gone, treat your self to a Kennedy conference

Play Dan Hayden (59:26) Real Media or MP3 download


Dan worked in Dealey Plaza in the 90's as a vendor
It was a business, selling publications to tourists
The competition was very fierce, sometimes it got physical
To sin by silence when we should protest makes cowards out of men
Dan developed a little tour of the plaza
Rumors From the Grassy Knoll (2013) ebook
The Moment of Silence should have been recognized by the city
The Sixth Floor, a government sponsered propaganda machine
Their bookstore is all the offical version
An insult, barricades up, James Teague is not allowed in
Maybe Alex Jones should crash the party with his bullhorn


---
---

Show #655
Original airdate: November 14, 2013
Guests: Doug Horne / Roger Stone / John Judge
Topics: Assassination Records Review Board / The Man Who Killed Kennedy / COPA-Dallas

Play Doug Horne (2:20:30) Real Media or MP3 download


Doug was 11 years old 50 years ago on the day
In 1993, Doug attended his first assassination symposium
Doug applied for a job with the ARRB in 1994
Senior, then chief analyst on the Military Records team
Involved in taking depositions of autopsy witnesses/participants
Funding limitations, a part time board, staff of 25-30, four year life span
Congress did not want to re-investigate the assassination
Look for records, a broad definition, the enforcement arm of the Act
Prove to us you're doing searches, we reviewed redacted records
60,000 records other agencies wanted to withhold
About 1,100 CIA records still withheld
Robert Blakey wrote the JFK Records Act, he set the parameters
The board had a closed mind, but they did want to release records
Louis Stokes asked them to clarify the record in the medical area
Vietnam, the full minutes of the May 1963 SecDef conference
The intent of that policy (withdrawal) became NSAM 263 in October
Cuba, Northwoods documents from 1962, the ICCCA 1963
Califano, Interdepartmental Coordinating Committee of Cuban Aaffairs
JFK withdrew his offer to Lansdale to be ambassador to Vietnam
Instead, he allowed him to be the operations officer for Mongoose
Lansdale asked the Pentagon for a policy statement on Cuba
He also asked for a list of pretexts for an invasion of Cuba
Sinking an American ship, launching a terror campaign in the U.S.,
simulating an attack on an airliner by remote control
Operation 'Dirty Trick', to blame Castro if Glenn's Mercury flight failed
Lemnitzer tried to raise this subject, Kennedy shot him down
The Joint Chiefs castigated McNamara, insisting on invasion now
Doug wrote five volumes to complete the medical evidence picture
Disturbing facts the mainstream media doesn't want to talk about
About 18 autopsy views are missing, 18x4 photographs
Gerald Custer said there were five or six skull x-rays
At least two are missing, Dr. Mantik concludes the three are altered
Sibert and O'Neill said, the intact back of the head images were wrong
O'Neill said the brain photo had way to much mass present
The supplementary brain exam photos are on the wrong film
Stringer took photos of a brain section, they are not in the archive
The suppressed photos would have shown evidence of crossfire
Two brain exams, a substitute brain, to take pictures of it
The autopsy report is the third version, Humes burned first draft
No reason to do any of these things, if it was a simple murder
What was going on at Bethesda Hospital that night?
The body arrived at 6:35 pm, a black hearse, a cheap shipping casket
Kennedy's body arrived before the Andrews motorcade
What happens between then and 8:00?
The body, stolen from Parkland, taken out of the casket at Love Field
Humes and Boswell, evidence of frontal shots was removed
Dallas docters and nurses saw cerebellum, a wound in the rear
"Surgery to the top of the head", to dissassociate himself
Doug wrote an essay in July on Air Force One
A six part essay on JFK/National Security Establishment
Kennedy was persueded to go along with the Bay of Pigs
Allen Dulles knew it had little chance of success
The assumption was Kennedy would bail it out with U.S. troops
"You need to put compat troops in Laos", we need nuclear weapons to win
Three times in 1961, pressured Kennedy to send troops to Vietnam
Following the Missle Crisis, the veto on his life was cast
The Soviets had tactical nuclear weapons in Cuba
Kennedy proposed ending the Cold War, not winning it
JFK's secret rapprochement to Cuba, calls were being bugged
Kennedy was lectured on advantages of a first stike on the Soviet Union
"Why don't we go to the moon together", NSAM 271
Doug gave a four hour presentation at Olney Central College
If you believe the Dallas doctors, you should be bothered by the Zapruder film
The suppression of the film, apparent evidence of conspiracy
Research on the film in Hollywood is gaining momentum
It's going to be a game changer, the best proof of a conspiracy
Peter Janney interviewing Dino Brugioni, NPIC
The film arrived at 10:00 pm on Friday at NPIC, the original film
A second arrival, 24 hours later, an altered Zapruder film
Developed in Rochester, at a secret lab, Hawk-Eye Works
Peter showed Dino frame z-313, Dino's reaction:
"(The explosion) was in the air, I remember being shocked"
"Straight up," "Three or four feet from his head," "I saw more than that"
The Zapruder film is altered, the back of the head is crudely blacked out
Crude animation performed by aerial imaging, an optical printer
Volume 4, overview of the autopsy and the Zapruder film
A student at the Rochester Institute of Technology,
was shown a transparency of JFK that is not in the evidence
Professor Andrew Davidhazy and the Oswald backyard photos
Two clandestine surgery witnesses, Tom Robinson, Ed Reid
Matters of science or history, make up your own mind

Play Roger Stone (59:26) Real Media or MP3 download


Roger worked for the Nixon, Reagan, G.H.W. Bush presidential campaigns
In 1964 he read A Texan Looks at Lyndon (Haley/1964)
Lyndon Johnson, corrupt, tied to eight murders prior to JFK, mean spirited
The chief appropriator for the military, close to the defense industry
Taking money from Carlos Marcello , a unique relationship to everyone in the plot
Under Federal investigation for corruption, faces being dumped from the ticket
RFK has given TIME/LIFE a dossier, they are working on an exposé of Johnson
The WC is still being defended, three Federal investigations have repudiated it
Texas oil finances the assassination, the plan is two years in the making
70% of the American people don't believe in the WC anymore
The real shooter on the sixth floor is Malcolm Wallace
John Connally is Johnson's protégé, Secretary of the Navy, Governor of Texas
The day before in Houston, all the Secret Service procedures are met
Johnson got SS Chief James Rowley his first job in 1938
Two camps, the Kennedy people in shock, Johnson people are very pleased
The oath is really symbolic, LBJ winks at his crony Congressman
There continues to be a mainstream media cover up of this case
Johnson says, this was really done by the Russians, a nuclear holocaust
Roger knew Arlen Spector, he's doing what Warren and Dulles tell him to
John Kerry said, Oswald didn't act alone, the Soviets were involved
Johnson was the linchpin, it's his town, CIA supplies the patsy
Kennedy runs to the right of Nixon, then gave away our missiles in Turkey
In 1963 there was CBS, ABC, and NBC, that's it, journalists on CIA payroll
Dorothy Kilgallen was the Barbara Walters of her day, suspiciously murdered
The evidentiary record is corrupted, and in some cases fabricated
If Oswald had gone to trial he would have been acquitted
Roger believes Madeleine Brown is telling the truth
There was a party, then after midnight, a meeting
Dealey eye witnesses describe a man who looks like Malcolm Wallace
Wallace went to work for D.H. Byrd , who owned the TSBD
JFK offered the vice-presidency to Stuar t Symington
Johnson and Sam Rayburn have a Hoover dossier on Kennedy's sex life
LBJ hates being vice-president because he is powerless
Robert Caro, good and bad, he misses Billie Sol Estes
Roger's book is out now, The Man Who Killed Kennedy (2013)
LBJ wants a state commission, his aides talk him in to a Federal commission
The Sixth Floor gets Federal funding, they're lone nutters
Lyndon Johnson yoked the conspiracy, he did this, or he did not survive
He who derived the greatest benefit from the crime committed it

Play John Judge (33:09) Real Media or MP3 download


COPA will feature 37 speakers and several related events
An agreement has been reached with Mayor Rawlings
A suit was prepared and held as a card to get some conditions met
Every park in Dallas was closed to First Amendment activity that day
The conference t-shirt may be worn by ticket holders
A plaque will be unveiled at the Grassy Knoll, so,
COPA sympathizers should gather as a group on the Grassy Knoll area
A first Moment of Silence at 12:30 pm, at the corner of Market and Main
Signs, banners and free speech will be allowed outside Dealey Plaza
Gather at 11:00 (Market and Main), the ceremony at 12:30
Then at 2:30, we will be able to go in to Dealey Plaza
Starting at 8:00 am, COPA will be leafleting crowds entering the Plaza
In the Plaza, signs, banners, noise, and disruptions won't be allowed
COPA will have a police escort to the Plaza at 2:30
A second Moment of Silence will be held there in that space
COPA events will be listed on the Mayor's ticket website, with a link to COPA
5,000 leaflets, telling why they were excluded, about the conference, etc.
The controversy is now out, the press knows about it, one of our goals
Half a million to a million spent on security and other things
Special Homeland Security mobile surveillance vehicles have been bought
Like little tanks, with a high pole and surveillance cameras
A COPA early bird dinner, Thursday night, the 21st, Bob's Steak & Chop
At 7:00 pm, there's a play, Noah's Ark, with Martin Sheen at Unity Church
On the 22nd, gathering at Market and Main, 2:30 escorted to the Plaza
A sold out banquet at 6:00 pm, over 250 people, 7:00 pm, keynote speakers
People can pay on site, there will be day rates
Saturday, 9:00 am, speakers, lunch, speakers, dinner, speakers
A premier showing of The Searchers, a documentary by Randy Benson
The 24th, 9:00 am, speakers, future plans, the Baylor University JFK archive
They were conspiring to violate our First Amendment rights from the beginning
Pretty onerous, tickets, wristbands, security, no chairs or umbrellas, no guns
Bob Groden got depositions, police admitted Sixth Floor harassment
Even the Dallas Morning News interviewed John
Pittsburgh, a wonderful conference, analysis based on millions of documents
Bob Groden called it the Woodstock of political assassination conferences
People came away feeling empowered, to not let the truth die
Not that the whole city hated him, money, power, oil, munitions
Kennedy was the last good hope for peace, taken another direction since then
It's not that it's a mystery, we know, they made it evident at the time
They Red-dipped Oswald, as Operation Northwoods, to invade Cuba
A Single Integrated Operational Plan to destroy China and Russia
Our government, complicit in the cover up, Dulles played a role
It was the Joint Chiefs of Staff, the rising military/industrial complex
Americans don't want to see the solution, it would mean acting on it


---

Show #654
Original airdate: November 7, 2013
Guests: Jim DiEugenio / Pete Johnson / Fletcher Prouty
Topics: JFK Research / Dallas Update / The "High Cabal"

Play Jim DiEugenio (1:05:54) Real Media or MP3 download


Pittsburgh, the Who's Who of the research community
I wish it would have lasted a week, my idea of paradise
John McAdams, Lisa Pease, Jim DiEugenio and Time magazine
Three days and the writer keyed the whole thing around this professor
(The article, your National Security State tax dollars at work)
David Talbot's article on books by Philip Shenon and Howard Willens
Warren pivoted, said nothing and left the building
David Slawson was thinking of writing about reopening the case
James Angleton called him and warned him
CIA Chief of Counter Intelligence, liaison to the Warren Commission
Oliver Stone interview with Amy Goodman on Democracy Now
Limited theater re-release of JFK starting November 8th
Jim will speak twice at the Lancer conference in Dallas,
on JFK's foreign policy and on the HSCA
Jim recommends that listeners please go to one of these
Another occasion like this is not seen in the near future
Over 30 speakers over four days, November 21-24
Dick Russell, Pat Speer, Tink Thompson, others
COPA speakers Cyril Wecht, Walt Brown,
Bill Simpich, John Judge, Joe McBride, others
There could be fireworks, it should be very exciting
Dallas meet and greet luncheon with a Q & A roundtable
November 23, 12:30 - 5:00 pm, maximum of 35 people, $30.00
Many who applied for tickets to Dealey Plaza did not get in
Thank you to all the contributors to 50 Reasons for 50 Years
No duplication, 50 different reasons, #44 with Dan Hardway
John Kelin article, he wrote Praise from a Future Generation (2007)
A coming article by Jim on Tony Summers and Patricia Lambert
An article by Jim on Dave Reitzes and Michael Shermer
Conspiracy (Summers 1980) is on Jim's Top Ten JFK Books list
Listener questions, significance of the Clinton, Louisiana trip?
Four separate events, presented to Oswald as a surveillance mission
A Cuban exile training camp at Marydale Farms run by Lloyd Cobb
Shaw tried to get his application into the East Louisiana State Hospital
They were going to try to show that he was a patient up there
Oswald and the Coke machine?, a famous incident, Officer Marrion Baker
Marrion Baker's first day affidavit states, "third or fourth floor"
That was manufactured, because Oswald wasn't really on the second floor
Interesting pictures, looks like Oswald and Frazier on the TSBD steps
E-mail Len at osanic@prouty.org with questions for HSCA investigators

Play Pete Johnson (24:17) Real Media or MP3 download


Pete is with COPA and has news about Dallas and the 50th
Pushing back against the silencing of the annual moment of silence
The mayor doesn't want "crazy conspiracy theory" on the grassy knoll
A plan to distribute a broadsheet that states, "This is no longer a mystery"
The national security state killed Kennedy, he wanted peace
Waiting for a response on the timing of free access to the knoll
Handing out the broadsheet at the ticket pick up location
occupythegrassyknoll.org, we want to get our message across
Scholars recognize a cover-up and tampering with the evidence
At the Pittsburgh conference the word was CIA, CIA, CIA
Dallas had a part in Ruby shooting Oswald in the police basement
CIA is entrenched, still very nervous if this was to come to light
People are going to be surprised and troubled, getting kicked off the knoll
Seeking teams of two to distribute 500 broadsheets in two hours
Volunteers can contact Pete at pmjohn5r@gmail.com
Pete had to contact a Sgt. from Homeland Security about permitting
People don't want to occupy the grassy knoll or have a protest
Dallas is still trying to conceal the truth about this assassination
We represent the good, we can win this battle, people will listen
This is a free country, it was a conspiracy, we know who did it
It's our turn to be heard, we have to make this work, it'll be fun
Registration for the COPA conference (November 22-24 in Dallas)

Play Fletcher Prouty and Dave Ratcliffe (1:36:03) Real Media or MP3 download


Murder is the function of state governments
The autopsy should have been completed in the hospital
Oswald was picked up on the charge of shooting Tippit
The murder was clearly the activity of several trained people
Hit from the back, hit from the front twice, the Tague shot, four bullets
A British 303 rifle, a German mauser, the Italian caracano
Normal police activity would have solved that crime before midnight
They interviewed him all night, they took no notes at all
HSCA found more than three rifle sounds, they think there was a conspiracy
Evidence of one of the most powerful cover ups ever created
The people who made that plan intended to take over control
They had the power to kill, to cover up, to take over the Presidency
If a group conspired, then they had an objective
A powerful group within the government, killed Kennedy
The motive was the control of the government
A speech at the U.N., a cooperative attempt to go to the moon
The TFX fighter program, 6 to 7 billion dollars
The contract was awarded to General Dynamics, the military wanted Boeing
Vietnam was not a big issue, Laos and Congo were more important
If the people wanted their own country, they were gonna have to fight
NSAM 263, a thousand troops home for Christmas
It was clear he would have another four years, then Bobby, then Teddy
The hit men are professionals, covered by the police
No agency played a role as an agency, the Gold Key club
People from various agencies might have been called upon
The Secret Service is augmented with U.S. military units
The automobile with the President cannot travel less than 44 mph
Military units were called, "You won't be needed in Dallas"
Close and seal all the windows, a man on the roof with a radio
There were false Secret Service there, false police
The autopsy in Bethesda, wounds of entry in different places
LIFE published reversed Zapruder film extracts
Shot through with cover stories, an inside powerful group
The Secret Service studies the route, they don't want to change it
High level elements were able to get the route changed
The men that saw this happen were kept from speaking
A very slow speed, making corners, right under the guns
It was an absolute ambush, a real wild west ambush
The photographic evidence is amazing, place them in a time frame
Who is in these pictures? Three men being led by police to the Sheriff's
Called "tramps", new clothes, new shoes, the police are in stage costumes
One has a hearing device in his ear, very questionable
In one of these photos is another man, walking in the other direction
Fletcher recognized that man is General Lansdale, he retired 10/31/63
Was Lansdale there to reassure someone working for him?
Fletcher mailed photos to acquaintances of Lansdale
Senior people confirmed, "That's Ed Lansdale"
Lansdale arranged for Fletcher to go to the South Pole
Fletcher was in New Zealand when he heard about Kennedy being killed
Would he just as soon Fletcher be out of town?
Fletcher was in New Zealand at the time the President was killed
The Christchurch newspaper came out, an Extra
News that's printed immediately, is more apt to come right from the record
One reporter said that he heard "three bursts of automatic weapons fire"
Lee Harvey Oswald, a nondescript, 23-24 years old, what was very elaborate
He had gone to Russia, defected, married a Russian, come back, Fair Play for Cuba
There's a picture of Oswald, well-dressed in a business suit
Where did the paper get such complete information? (and page 5)
This is the man alleged to have shot the President
The police picked up Oswald on the grounds that he killed a policeman
The police issued the charges against Oswald long after the paper had been printed
Who had written that scenario? A big organization, was involved in the murder
Written ahead of the time, to say that Oswald killed the President
Somebody had decided Oswald was going to be the patsy
Fletcher got the paper before noon, in Dallas, about 4:30 in the afternoon
The paper was saying what the police were going to say some eight hours later
Churchill during the war stated, "the High Cabal is operating here"
Fletcher was at the Cairo Conference, and the Teheran Conference
Churchchill is a senior person, there seems to be a level that he listens to
The secret of the High Cabal, their most valuable asset is anonymity
30,000 years, society has lived on an Earth that was an expanse
No problem with space. They didn't even think about the word "property,"
Magellan's expedition, going to the west and keep going to the west
One single ship returned, they had completely circumnavigated the earth
This realization changed the mind of man, a sphere is finite
Kings and queens, began to realize, there's only so much land, tin, gold
The East India Company, the British achieved dominance
The king could commission them to set up a proprietary colony
They could introduce their religion and their armies to the colony
The elite people now became surveyors, George Washington was a trained surveyor
Mankind was beginning to develop the concept of the ownership of property
The British created Haileybury College, they trained financial aspects, military, missionaries
Go into these colonies with their missionaries first, then bring in their military
What they were really after was to learn what the assets of the entire Earth were
They set up an economic studies department
Thomas Malthus was given the job of inventorying Earth, circa 1805
Mankind was increasing at a geometric rate,
and food was increasing at an arithmetic rate, an "us or them" mentality
Charles Darwin, proclaimed those that were fittest survived
Mankind is increasing too fast, we can't all live, genocide is perfectly all right
The next 200 years, were the years when they were exploring
The Napoleonic Wars, WW I, WW II, we haven't finished who owns what.
We have defined the idea of property
The Jesuit Square area of Africa, about 15,000 square miles
"Unexplored." They ignored the people there, it was discoverd by the British
We're still operating under the principles of Haileybury, Malthus, and Darwin
In 1862, Lord Oliphant, created the British Society of Psychic Research
The Boston Tea Party, took the flag East India flag down
George Washington asked Betsy Ross to put stars in
The American flag is the East India flag
Cecil Rhodes, sent emissaries to this country, teaching Haileybury, Malthus, and Darwin
Rhodes scholars, go to British colleges, then come back and become leaders
You could get the property you would own the world, that was their driving force

Play Col. Prouty discussing photos of Dealey Plaza (9:45) Video




---


Show #653
Original airdate: October 31, 2013
Guests: Greg Burnham / Fletcher Prouty / Debra Conway
Topics: Col. L. Fletcher Prouty / Wecht Conference

Play Greg Burnham (1:19:53) Real Media or MP3 download


Do listeners have questions to forward to HSCA investigators?
Greg and Len met through their relationships with Col. L. Fletcher Prouty
Fletcher was in sensitive positions in the Pentagon and SecDef
Fletcher spoke about things which did not have proof at the time,
but as time passed, documents were declassified, and were they true
NSAM 263, Fletcher worked on it, post-WWII era, CIA expansion
The Kennedy team were very capable, but lacked experience
CIA acted in a rogue manner, changed Brigade 2506 to an invasion force
Kennedy came in with a deep background, against involvement in Vietnam
He needed approval from SecDef and JCS, he wrote the report himself
The McNamara-Taylor trip report was written in Washington
Col. Prouty worked with Gen. Krulak in writing it for Kennedy
Military/industrial complex, an unholy union, Defense and corporate America
Both the supplier and the end user of what it makes
A credible threat of war justifies it's own existance
CIA told JFK, "We have these 3,000 men", there were only 300 at the time
Why is it important to care what happened to JFK?
At six years old, Greg attended JFK's funeral services
"Who did it?", Greg is more interested in the effect of the cover-up
The assassination was not only the murder of a man, but of our government
Failed investigation, the facts of the crime remain obscure even today
Presidents must feel fear, potentially to be left without protection
Perpetrators of such a traitorous act can get away with it
Warren Commissioners sold their country out by signing that report
The WC was to evaluate an FBI report, members were approved by Hoover
Gerald Ford is enthusiastic about being appointed to the Commission
Drafts of NSAM 273 floating around before Kennedy was killed
Kennedy's determination to never get involved in a ground war in Vietnam
A Honolulu conference to discuss Vietnam, the Diem assassination
November 13, 1963 cable, directing discussions for the Honolulu conference
November 21st, McGeorge Bundy writes the draft of NSAM 273
NSAM 273 reverses the "central object of the U.S. in South Vietnam",
from withdrawal to "assist...against the Communist conspiracy"
That's what got him killed, he thought he was the President
Vietnam was not inevitable, did the Domino Theory boogeyman show up?
We lost the war, communism contained itself, because of their expansionism
Fletcher talked about the culture of Vietnam predating the Egyptians
Prouty briefed Lemnitzer on NSAMs 55, 56, 57, following the Bay of Pigs
Fletcher knew Allen and John Dulles and Lansdale, he was at the fulcrum
Fletcher never signed an oath of secrecy to CIA
Greg received Fletcher's log of his time during the period of the assassination
His return from Antarctica, reading the Christchurch Star
The other side is very afraid of the revelations made by Fletcher
An honorable man, his oath to his country
In a court case, he and others would come out to tell what they knew
Every President since Kennedy has known that it's a lie
How do you take office? You get the screws turned on you
The research community infighting makes no difference
The cover-up continues, what does that mean?
How many shooters?, Prouty said, "There were as many shooters as it took"
It has to start with a revolution in the way we think
The Wecht Conference, of course there's a conspiracy!
Recent Richard M. Mosk Los Angeles Times article
Greg will be speaking at COPA in Dallas
Greg was the first guest on BOR and thanks Len for his good work

Play Fletcher Prouty and Len Osanic (14:56) Real Media or MP3 download


NSAM 263, 1000 home by Christmas '63, all personal out by the end of '65
"That goddamn Kennedy", the Honolulu Conference, 20th November
Most of the cabinet were on their way to Tokyo on the 22nd
McGeorge Bundy had already drafted on the 21st a document (NSAM 273),
that significantly began changes that occurred later in Vietnam
In 1991, McBundy wrote that he wasn't at the Honolulu Conference
Records show he was, later he wrote that he was there
"Ambassador Lodge flies to Washington to speak to the President"
Which President?, the Pentagon Papers didn't even know Kennedy died
On the 24th, a discussion of NSAM 273, signed by LBJ on the 26th
Bill Bundy writes that he never heard of NSAM 273
What is abnormal is the chronology, Honolulu, Tokyo, Dallas
Major writers were writing that there is no such document as NSAM 263
It is in the Pentagon Papers, listed under document such-and-such
NSAM 273 is also divided and separated into different pages

FRUS 1961-63 Volume IV: Vietnam August-December 1963

Play Debra Conway (26:39) Real Media or MP3 download


Debra and her sister Sherry Fiester were both in Pittsburgh
Sherry presented on the trajectory of Kennedy's fatal head shot
Lancer will have their conference in Dallas from 11/21 - 11/24
Hoping to have a ceremony in Dealey Plaza, waiting for confirmation
People will still be able to get into the Plaza during the weekend
Tacky, you can't bring chairs, were wheelchairs excluded?
How much money, upwards of three million dollars?
Like minded conference goers, camaraderie, raise people's spirits
Commemorating, having a government that refuses to tell the truth
Lancer's 19th conference, exciting to see the progress every year


---

Show #652
Original airdate: October 24, 2013
Guests: Ben Wecht / Mark de Valk / Jim DiEugenio
Topics: Passing the Torch Symposium, Pittsburgh, October 17-19

Play Ben Wecht (30:07) Real Media or MP3 download


The symposium in Pittsburgh was professionally video taped
The primary goal was to pass the torch to up and coming researchers
Day three stands out for the synthesis of historical and political forces
Who would have liked to have killed Kennedy?
First generation researchers still at it
On demand video may be available around the time of the anniversary
Wanted to hear from RFK Jr. and Jim Douglass
Len and Ben surprised how many times CIA was mentioned
Bridging forensic, scientific and legal education
Friendly, smiling, a real buzz ammong attendees
Many key players in terms of research, advocacy and activism
Video of the conference is intended to educate
The importance of social media in furthering research and education

Play Mark de Valk (1:37:56) Real Media or MP3 download


Mark is with Dealey Plaza UK
Three full on days, a queue to get in, over 400 attendees
Robert Groden and all participants were very approachable
84 year old Mark Lane, presented and participated on a panel
The city and conference both had a very good vibe
Two dis-info agents in attendance, John McAdams and Max Holland
A presentation by Larry Sabato, author of The Kennedy Half Century (2013)
Josiah Thompson's presentation concluded a final shot was from the rear,
Which closely followed a head shot from the front
Lobby tables for COPA, Lancer, Mary Ferrel, Walt Brown, Andy Winiarczyk
Very good hospitality and overall organization in a university setting
Large screens and very good audio, two rooms for concurrent sessions
Some new material was presented in Pittsburgh for the first time
The conference was accredited for students and professionals
Tim Nicholson, acoustic analysis of witness reports
Donald Thomas on synchronization of acoustical evidence
Jeffrey Sundberg on imaging properties of Zapruder's camera,
Concluded the re-photographing of Z-film frames using B&H optics
Cyril Wecht gave a forensic critique of the medical evidence
David Mantik and then Pat Speer on the Harper fragment
The fragment was likely moved further down Elm, before it was retrieved
A live video feed from Parkland Dr. McClelland from Dallas
A serious and straight forward confirmation of front and rear entries
A bus ride in the rain to the Heinz Center for a reception
A panel on the JFK Assassination and the Media with,
Jerry Policoff, Lisa Pease, Russ Baker, Jefferson Morley, David Talbot, Oliver Stone
John McAdams off in the corner, a lone Lone Gunman myth disseminator
October 18th, Lee Oswalds birthday, Mark Lane presented on the Secret Service
Joan Mellen spoke on Clay Shaw and the Garrison Case
Rex Bradford on the Church Committee
Dr. Gary Aguilar on wrong conclusions about the medical evidence
William Kelly on forensic analysis of the Air Force One Tapes
Robert Tanenbaum on the House Select Committee on Assassination misconduct
James Lesar reviewed the Assassination Records Review Board
Dan Hardway, former HSCA investigator, on the HSCA and CIA
A panel with Dan Alcorn, Policoff, Hardway, others, on what have we learned?
Oliver Stone gave a presentation on his Untold History (2013)
Mark bought a vinyl lp of Oswald - Self Portrait In Red autographed by Ed Butler
Dinner and discussions out afterwards with friends old and new
John Costella came from San Francisco, his Zapruder film analysis
Day three, David Talbot presented on Allen Dulles
Jim DiEugenio presented on JFK's foreign policy as a motive for murder
Jim got a standing ovation after demonstrating that JFK never was a cold warrior
Walt Brown presented on assassination sponsors
Sherry Fiester on the head shot trajectory analysis
Jefferson Morley presented on what the government is still hiding
Brian Litman on the Soviet experience of Oswald and the KGB
Lisa Pease presented on the covert corruption of culture
John Judge on a call to action and what needs to be done
Closed with a panel with Cyril Wecht, John Judge, Robert Groden,
Walt Brown, Joan Mellen, David Talbot, Lisa Pease, Robert Tanenbaum
A very nice conference, good company, collectively sharing notions
Pittsburgh, the Steel City, vs. Dallas, the City of Hate

Play Jim DiEugenio (59:36) Real Media or MP3 download


A pleasant city, a well presented conference, Passing the Torch
Speaker after speaker after speaker, everybody was quite excited
Jim attended the 40th anniversary Wecht conference, Into Evidence DVD
Jim enjoyed the first night panel discussion on the media
Their anecdotal evidence of media stonewalling
Bill Kelly's work on the Air Force One tapes
BOR was well received, Len met listeners and hooked up interviewees
Speakers were roomed in three hotels, 500 or so attendees
After hours discussions late into the night with food and drink
Bill Kelly posted updates on the conference, an enervating experience
Ben Wecht's able hands on the nuts and bolts
Gaeton Fonzi's widow was in attendance
Len and Mark de Valk caught nearly the entire conference on video
The conference had many highschool and college students attending
John McAdams' Lt. Columbo impersonation, odd to see him there
The Dallas COPA and Lancer conferences are still on the horizon
Debra Conway is trying to get the Kennedy Memorial the night before
John Judge is trying to get Dealey Plaza around 2:30 on the day
Ben Wecht, all the logistics, a tremendous amount of work
Pittsburgh felt like a welcoming city, not like the feeling of Dallas
The conference got good local press and television coverage
Cyril, a bundle of energy, wonderful auspices of Duquesne University
11/23/13 meet and greet social on the terrace of the Belmont Hotel
Together, Lancer and COPA have registered over 500 already
The attention being paid to this anniversary is increasing
Dealey Plaza may be inundated that day, very interesting
Jim's latest book, Reclaiming Parkland (2013), is available
A review of Tom Hanks, Bugliosi, Reclaiming History, and Hollywood
Read book reviews at CTKA, view Len's series 50 Reasons For 50 Years
Wikipedia denies again that Len's Col. L. Fletcher Prouty site is official ? calls it dubious and rejects link...


---

Show #651
Original airdate: October 10, 2013
Guests: Donald Freed / Governor Jesse Ventura
Topics: Executive Action / They Killed Our President

Play Donald Freed (56:50) Real Media or MP3 download


Donald is a co-screenwriter of Executive Action (1973)
Donald had written a play called Inquest about the Rosenberg Case
Mark Lane was a friend and thought the time was right for a JFK film
Mark and Donald wrote the novel and co-wrote the film with Dalton Trumbo
The was a rumor of a bomb threat against the film set
The major television networks refused national ads for the film
Newsweek wrote a review, recommending the film should be banned
The media have stigmatized critics from the beginning as crackpots
The spirit of the time, there are power structures that plan
To win is a succesful revolution, to fail is called madness
Conspiring is a form of planning, people do plan, they form and re-form
Dealey Plaza involved upper levels of former American Intelligence members
Anti-Castro forces were very upset when JFK did not invade at the Bay of Pigs
The film mystified the conspirators, it makes it an all-American conspiracy
The cover-up required real power, the murder, is a counter-indicator of power
With Nixon's downfall, not a shot was fired, that's real power
In Dallas, the cover-up could have failed, the FBI and CIA were compromised
The FBI carried the ball for Johnson, LBJ told Earl Warren, it could be WW III
JFK portrayed LBJ as involved, he profited, yes, but that is gratuitous
It does not go to the very top, the assassination was limited in its power
The WC has long since been superceded, the Kennedys resisted investigations
It came out of Lake Pontchartrain, JFK could not turn off the Intelligence wars
Johnson had been ruined by Vietnam and destroyed by the JFK assassination
There is a whiff of Fascism in the air, the polarization is dangerous
It matters when the President is executed in the street by insurgent power
Many secrets are kept when the firing squad is waiting
Stolen elections, A Citizens Dissent (Lane 1968), Orwellian state control
President Dwight Eisenhower's Farewell Address, January 17, 1961
JFK's Commencement Address at American University, June 10, 1963
Donald Sutherland ("X") had early enthusiasim for Executive Action
Mr. Freed knew something was wrong when he learned of 544 Camp Street
The New York Times 1973 review of Executive Action

Play Jesse Ventura (1:03:46) Real Media or MP3 download


Another book by Jesse, They Killed Our President
In 1963 there was a coup d'état in the United States, with a bullet to the head
People don't want to admit that here, offer up one lone deranged nut
Truthers now has a bad connotation? How can truth be bad?
The book is timed to the anniversary of the assassination
The 38th Governor of Minnesota did not believe the Warren Commission
Someone would have talked, people have talked, the media remain silent
Talking about conspiracy theories is healthy
50 years ago we lost control of our government
Wedge formation of motorcycles, used in Texas, but not in Dallas
Secret Service ordered down from the limo, on video
Dick Russell and David Wayne contributed to the book
The U.S. has been using chemical weapons for 60 years, what is napalm?
They need a cooperative government in Syria to run an oil pipeline
Perennial war, Major General Butler, send in the Marines
SEAL teams, isn't there supposed to be a trial before capital punishment?
Fletcher Prouty liked to level the playing field
JFK and the Unspeakable (Douglass 2010)
Kennedy murdered, Khrushchev taken out of power
We lead the world in, incarcerated citizens, believers in angels, defense spending
Jesse trys to avoid flying, a federal judge threw out his case against TSA
Reasonable search and seizure, a 9-year-old boy boards a plane without a ticket
Lee Oswald does not deserve to go down in history as the murderer of our president
Me & Lee (Baker 2011), any books by Harold Weisberg
There were two conspiracies, one to murder JFK, one to cover it up
No doubt LBJ was involved in the conspiracy to cover it up, cleaning out the limo
Jesse won't be in Dallas, it wasn't safe even with Secret Service protection
Jesse's Facebook page


---

Show #650
Original airdate: October 3, 2013
Guests: Jim Hargrove and John Armstrong / Cyril Wecht / John Kelin
Topics: Harvey & Lee / Passing the Torch / Praise from a Future Generation

Play Jim Hargrove and John Armstrong (1:34:18) Real Media or MP3 download


Jim was a kid on a soccer field when he learned of the assassination
He got mad after viewing the JFK film, and read some researcher's books
In 1999, Jim attended a talk by John, and put together the Harvey & Lee website
The newest website: harveyandlee.net, featuring recent writings by John
Someone was on the bus, using the name Oswald, going to Mexico City
The Cuban Oswald photos and the 50 Reasons episode featuring John
Mexico City was a complete hoax, we would have seen any real evidence
David Atlee Phillips lied to the HSCA about the cameras not working
Not the Intelligence community, a handful of officers, Phillips, Hunt, Goodpasture
Taped conversations were transcribed, we have the transcripts Phillips altered
Hunt and Phillips engineered to blame Castro, to demand an invasion of Cuba
Robert McKeown, a gunrunner who knew Castro, was visited by 'Oswald'
"Oswald" attempted to buy rifles through McKeown
The purchase of a rifle through Klein's probably never happened
"Project Oswald" to send a spy to the Soviet Union went on for years
It got misdirected in 1963 for the assassination of JFK
"Lee" was in the U.S. while "Harvey" was in Russia
The Friends of Democratic Cuba, using Lee to try to buy trucks
Look at the military records, when could "Lee" have taken Russian classes?
John Hart Ely didn't realize that Santa Ana and El Toro were two different bases
"Lee" was discharged from El Toro in March, 1959
"Harvey" was discharged from Santa Ana in September, 1959
Palmer McBride worked with Oswald at Pfisterer Dental Laboratory in '57 and '58
The Biloxi Radar School, Daniel Patrick Powers testimony, Allen Felde
Oswald's school records do not indicate the WC reports of truancy
John Pic said Lee attended school in Manhattan, there are no records
"Lee's" and "Harvey's" school, employment, and military records were merged
The FBI would gather original documents, then alter and manipulate copies
The FBI took Klein's microfilm, that film dissappeared
The FBI picked up school records, employment records, within a day or two
How would the FBI know where to go the day after the assassination?
Only if they would have known about "Harvey" and "Lee" before the assassination
Hoover to Johnson, "That picture and tape do not correspond to this man"
The word "conspiracy" has got to be at the forefront of President Johnson's mind
If he's got a conspiracy, does he dare let that out to the public?
De Mohrenschildt said Oswald preferred to read and speak Russian
Anita Zieger told John, Oswald spoke no Russian in Russia
He was a spy, of course he spoke no Russian in Russia
The more important question is what language Marina spoke?
Robert Webster spoke to Marina in Moscow, in English, rough but decent
Was she KGB? Absolutely.
harveyandlee.net, photos of "Harvey" and "Lee"
A chart showing which was where from 1953 through the assassination
An FBI document describing procedures to alter Warren Commission testimony
Background information on Marguerite Oswald and Lee Harvey Oswald
That the U.S. Postal Money Order that was NEVER cashed
John Armstrong speeches and articles, examples of "Harvey" and "Lee"
Then a detailed page that describes the events of November 22, 1963
How American born Lee kills Tippit, runs to the Texas Theater, lures the police
"Lee" led out the back, "Harvey" arrested, led out the front
An opportunity to buy John's book and more write ups by John
Who creates two Oswalds? Don't you have the people behind the assassination?
Someone is spending a lot of money each year to fund "the WC was right"
Robert Tannenbaum, "The major area focused on the government"
Richard Sprague, "Oswald's ties to the Central Intelligence Agency"
It all points to the CIA, who told the city of Dallas to shut out everybody?
Len 7 hour interview with John Armstrong available by direct download <"http://www.blackopradio.com/direct_downloads.html"> Here

Play Cyril Wecht (32:42) Real Media or MP3 download


Passing the Torch, October 17-19 2013, at Duquesne University in Pittsburgh, PA
Presentations from the foremost critic/researchers, people involved for 20, 30, 40 years
How Would The News Media Handle The Assassination If It Were To Occur Today?
Call 412-396-1049 to speak to Ben Wecht if special assistance is required
Dr. Robert McClelland (video conference), Josiah Thompson, Last Second in Dallas
Cyril expects the lone gunman barrage to continue, but, we are the majority
Pre-Watergate, pre-Vietnam, news media did not seriously challenge the government
Today, would the autopsy be done by pathologists who have never done a gunshot wound case?
This was not just a murder case, it was the overthrow of the government, a coup d'état

Play John Kelin (59:20) Real Media or MP3 download


John's book, Praise from a Future Generation (2007) is available as an E-book
John had an early interest in the assassination which was rekindled by the JFK film
The title comes from a review of Inquest (Epstein 1966) by M.S. Aroni
The grassroots response to the assassination, the WC report was not an accurate document
Persons who early on reviewed the report and the 26 volumes of hearings and exhibits
Harold Feldman, Penn Jones, Harold Wiesberg, the Garrison investigation
A five or six year period, their effect on it, and it's effect on them
They felt isolated, the public suspected, but they didn't want to know
Mark Lane's Citizens' Committee of Inquiry became a focal point
Salandria said, "On November 22nd 1963, Dealey Plaza reeked of conspiracy"
Aquilla Clemmons, Helen Markham, the most unreliable witness imaginable
An interesting period, between the assassination and the publishing of the WC report
A LIFE editorial lied, Dec. 6, 1963, End To Nagging Rumors
"8mm film, President turning his body, throat is exposed, towards the sniper's nest"
St. Louis Post-Dispatch reporter Richard Dudman was in the motorcade
Sixth Floor has an article from 11/24 stating "a small entrance wound below the adam's apple"
There are three versions of LIFE's October 2, 1964 Warren Report issue
Each changed caption comports with the official story of a gunman from behind
Vince Salandria's 1998 COPA speech, A False Mystery Concealing State Crimes
Roger Craig showed Maggie Field where his WC testimony was edited
The effect of so many contradictory books, is to keep historians discouraged
The other side uses the promotion of confusion and mystery
Avoid Mortal Error (Menninger 1992), read Gaeton Fonzi
Praise from a Future Generation Facebook page, John's Dallas photos


---

Show #649
Original airdate: September 26, 2013
Guests: Joan Mellen / Col. Fletcher Prouty
Topics: Jim Garrison / The Secret Team

Play Joan Mellen (44:15) Real Media or MP3 download


Joan's A Farewell to Justice (2005) released with a 90 page update
If not for JFK (1992), we would not have the Assassination Records Collection Act
The CIA released a document that admitted Clay Shaw was a highly-paid CIA source
Oswald was never alone, he was always with CIA and Intelligence people
Garrison was right in practically everything he said
The truth has come out, the CIA was part of the cover-up
The government is undermining the constitution and the rule of law
The assassination marked a moment when there were no longer any restraints
Shaw, Ferrie and Oswald, travelled to Jackson and Clinton, Louisiana
Oswald was to register to vote during a CORE voter registration drive
It shows Oswald was under the discipline of the CIA
Research is difficult because people want to protect the Kennedys
Robert Kennedy did try to have Castro assassinated
Bobby was definitely obstructing Garrison's investigation
Bobby sent Walter Sheridan to brief interviewer Johnny Carson
Gen. Lansdale was in Dealey Plaza, Gen. Krulak recognized him in a photo
Joan has just written The Enigma Of Malcolm Wallace
Ramsey Clark told Joan he found Castro assassination plans in his office
JFK fought against McGeorge Bundy over sending troops to Vietnam
William Colby and the Phoenix Program, The Great Game in Cuba (Mellen 2013)
Our Man in Haiti (Mellen 2012), George de Mohrenschildt and the CIA
Ron Paul said of the CIA "They're everywhere", "get rid of them"
The Bruce-Lovett Report, Truman's CIA op-ed piece
Joan's update shows that LHO was debriefed by the CIA, by Eleanor Reed
Also Herman and George Brown, Brown & Root, and their connection to the CIA
The structure of the CIA, how the components work
New research, FBI clerk William Walter, he had the original telex
How much the govenment knew about Oswald prior to the assassination
To show how close Garrison was to the truth
Thomas Beckham was in Dealey Plaza, and he met Oswald the week before
We have had consequences in ignoring the Kennedy assassination
Every President after Kennedy was killed was terrified, Johnson understood
Lyndon Johnson was a hired hand, Madeleine Brown's party story was made up
"History repeats itself, first as tragedy, second as farce"
Joan's website, joanmellen.com
Jim Garrison's and Oliver Stone's courage, the JFK Records Collection Act
Joan will be speaking at the Wecht conference and in Dallas at Lancer and COPA

Play Col. Fletcher Prouty (1:41:27) Real Media or MP3 download


Allen Dulles was in Paris with the Wilson Peace Conference group after WW I
The Dulles's were senior directors of Sullivan & Cromwell
S&C maintained an office in Nazi Germany even after the start of WW II
The World Council of Churches , OSS WW II experience, an unusual individual
Preaching anti-Communism, he abolished the DDA, the CIA office for planning
An agency and a government of reaction, a straightjacket Kennedy was trying to remove
Importance of Deception, Gen. Krulak, Counterinsurgency began under Eisenhower
The bureaucracy was all ready for Nixon, the infrastructure was in place
The make up of the Taylor/Cuba Study Group, Dulles made up the witness list
Dulles did some indoctrination on Bobby Kennedy and Maxwell Taylor
The Study Group's report was in the form of a letter to Kennedy
Fletcher revised The Secret Team in 1970 after the release of the Pentagon Papers
Lansdale biography In the Midst of Wars (1972), worked in the Philippines, to overthrow Quirino
Bohannon, Valeriano, Lansdale, Chief of the Saigon Military Mission, Psychological Warfare
The Saigon Military Mission was a cover the Agency created in 1954, Ngo Dinh Diem
Stilwell, Lansdale, Mao's Little Red Book, "The people are like water and the army is like fish"
We moved in to Iran after 1949, the Agency was all over Iran, Iranians went to Fort Bragg, etc.
Thousands of dossiers on Iranians, Nixon appointed Richard Helms as Ambassador to Iran
The Bay of Pigs, the willing support of the rest of the government, in a Secret Team mode
Cuba, casinos, people from the Pentagon buying sugar stock, a commercial venture
Deniability, the U2, scrubbed clean, sanitized aircraft, you can't do it, required by NSC directive
42,000 American rifles is not covert, NSAM 57, small things assigned to CIA
Denial of national sovereignty of your target country, criminal among the family of nations
There is no longer anything called sovereignty, satellites, finance, communications, transportation
Walter B. Wriston, Risk & Other Four-Letter Words (1986), covert operations, horse and buggy
There's no point in launching hydrogen bombs, economic warfare, an overdrawn account
We kept the secret from the American people, the rest of the world was laughing at us
The B-1 and B-2 bombers, stealthy in radar, makes more noise, that world is behind us
Energy and food eras, the government doesn't stand still, the weapons are gonna be different



PART THREE - Video with a Lesson... (00:49::27) Watch Here


Len recommends you watch this video...


---

Show #648
Original airdate: September 19, 2013
Guests: John Judge / Gary Shaw
Topics: Dallas 2013 / Early JFK Research

Play John Judge (44:15) Real Media or MP3 download


Trying to work with the city of Dallas for a year and a half
No Dallas park can have a permitted activity that day
The Mayor offered a proposal, if John's group did not intend to disrupt
Stage at an area near Dealey Plaza, about two blocks away
Then be allowed in after the offical Dallas program
John wanted to know if the Mayor would announce such an event
Dallas could hold their event at the American Airlines Center
Or, begin in Dealey at an earlier time
Or, move the fence and leave the north knoll open
Their planning was intended to prevent the annual silent moment
John may file for an injunction to preserve First Amendment rights
Old and established money in Dallas is trying to make this happen
Dallas has it's past to hide, the police mangled the evidence
The City of Shame, "nothing to see here folks"
Dallas expects tens of thousands of visitors that day
An attempt, to clear their names and hope history will forget
Not interested in disrupting, allow us to do our event
This is soon going to become national news
We are not the dissent, we are the mainstream
COPA press release, A Moment of Silencing

Play Gary Shaw (1:17:15) Real Media or MP3 download


Gary is a retired architect, lived near Dallas, and had met Jack Ruby
At first, the Warren Report satisfied Gary
Rush to Judgement, (Lane 1966) began Gary's quest to see who killed our President
Penn Jones, the Commission, "forgot to underline where they lied to us"
Eye witness accounts of activity in Dealey Plaza, in front of the President
There's no doubt of a consipiracy and multiple shooters
A film confiscated in Dealey fron the "Babushka Lady", Beverly Oliver
Gary met Beverly in church, Richard Sprague had written about the Babushka Lady
The cover-up was rather simple, we trusted our agencies and news media
Cover-Up (Shaw/Harris 1976)
Our government had the ability to conceal the truth, suspicion of guilt
The rifle was taken to the morgue to get a good palm print on it
They chose to publicly execute him, to send a message
Co-author Larry Ray Harris, worked hard on the Tippit murder
Conspiracy of Silence (Shaw/Crenshaw 1992)
People were fearful, research was difficult
The JFK Assassination Information Center in Dallas
Bud Fensterwald put his money where his mouth was
It was hard to compete with the Sixth Floor Museum
The SFM seeks to control what happens in Dealey Plaza
Dallas' plans are an indictment of the city fathers
Chigaco Tribune, Who needs facts when you have conspiracy theorists?
Trauma Room One (Crenshaw 2001), coming out soon as JFK Has Been Shot
The Journal of the American Medical Association reaction
The HSCA lied, saying that 26 witnesses verified autopsy photographs
Karen Bennett, Little Lynn, a stripper for Jack Ruby
Ruby and the Western Union alibi, Little Lynn was scared out of her wits
Bugliosi, a win at all cost prosecutor
The proof lies in the autopsy evidence, what they did and didn't do
Continue studying the archival material
The truth has never been told, and it's important that it is told


---

Show #647
Original airdate: Sept 12, 2013
Guests: Bill Kelly / Jim DiEugenio
Topics: Air Force One tapes / Officer Baker and listener letters

Play Bill Kelly (1:11:56) Real Media or MP3 download


Bill has two blogs, JFKcountercoup and JFKcountercoup2
Bill has been working on the Air Force One tapes recorded on 11/22/63
A report of General LeMay dying in an airplane crash
Colonel Dorman requests to give an urgent message to General LeMay
Bill spoke to Dorman's wife, she was working at the White House
Ordered by the SecDef to Andrews, instead he landed at Washington National
Bill will speak about and release his Air Force One tape edit at the Wecht Conference
Three radio channels, there should be seven hours of tapes, now just 80 minutes
Dorman's son said, it was strange that his father was not with LeMay
LeMay had his own plane, "Speckled Trout"
Oswald was a rabbit let loose at a hunt, who was the sixth floor assassin?
No sense looking at the "trigger man", study the victim to lead you to the assassin
LeMay brought up appeasement and Munich during the Missle Crisis
Tony Summers revised book, Not in Your Lifetime (1998)
John Newman is researching JM/WAVE , Bill Turner on the CIA and Cuba
Bill Simpich is working on Oswald's handlers, Lifton is working on different angles
Jeff Morley, John McAdams is full of crap, his site does have witness testimony
Release the files for reasons of national security, find out exactly what happened
Dallas, Ruth Altshuler, a trustee of SMU and Ruby grand jury member
Ruth Paine is speaking in Sonoma on Friday, "My Window on the Oswalds"
"Prayer Man" at the TSBD, photos and films that might prove Oswald was innocent
50 Reasons For 50 Years, one reason a week to say, "It's not possible"
The Sixth Floor interviewed Buell Wesley Frazier recently
Evidence of conspiracy is in their oral history interviews
A central point to meet in Dallas, Ferris Plaza Park
John Judge has not heard back from the city
Jim Fetzer event in Santa Barbara, JFK 50th - more info Here

Play Jim DiEugenio (1:15:30) Real Media or MP3 download


Jim's new book, Reclaiming Parkland, should start shipping next week
A good JFK app by Marlene Zenker, a good way to spread the word
Ongoing important discussions on Reopen Kennedy Case! and Spartacus
Oswald Leaving TSBD? thread and photo
Fritz's interrogation notes were copied from FBI agent Bookout and changed
Dallas police may have manufactured the 2nd floor soda machine incident
That incident was not in Officer Baker's first day affidavit
New CTKA reviews, A Secret Order, Conspiracy Theory In America
Len's archives available by direct download for $10 per year
Listener letters, left-handed telescopic sight, CE 2560
CTKA's review of Voodoo Histories (Aaronovitch 2010)
The Gleiwitz incident, conspiracies in history
Who Killed Franklin D. Roosevelt?, Elliot Roosevelt and Fletcher Prouty
A national effort to get the a JFK play into major American cities
Betting on the Africans (Muehlenbeck 2012)
Kennedy, Johnson, and the Nonaligned World (Rakove 2012)
The Dulles brothers saw nonaligned countries as the enemy
"Johnson did it" may well be a diversion, Dulles and Bissell post firing
Ruth Paine is speaking in Sonoma on Friday, C-SPAN to film it
Dan Hardway (BOR #504 and #508), Eddie Lopez, Bob Tannenbaum
A complete blackout, or is it possible to get a permit somewhere else in Dallas?
Was Virgilio Gonzalez involved in the assassination?
Black Op Radio is attracting about 25% new listeners each week
The Honolulu Conference of November 1963, Cable 243
Where was the assassination communications center in Dallas?
Was the Warren Commission a CIA operation?
Black Op Radio and CTKA experienced some server blackouts
The book Dulles gave to the WC, The Assassins (Donovan 1955)


---

Show #646
Original airdate: September 5, 2013
Guests: Vince Palamara / Col. L. Fletcher Prouty
Topics: Survivor's Guilt / Prouty Topic

Play Vince Palamara (2:20:50) Real Media or MP3 download


If the Secret Service had done their normal job, Kennedy would have lived
Security even included a helicopter in San Antonio the day before
"Survivor's Guilt", a double entrende, vincepalamara.com
The bubbletop was not bullet proof, it was bullet resistant, it would have helped
At least 20 times he used the bubbletop in good weather conditions
JFK did not order agents off the car in Dallas
Floyd Boring did, the planner of the Texas trip
Sam Kinney said he himself was responsible
A crucial element that was not done in Dallas, watching the buildings
He normally had motorcycles all around, in Dallas they were moved back
Winston Lawson said, "Not specifically at this instance orders from him (JFK)."
Agents said, Kennedy, Kenny O'Donnell, etc., didn't order them to do anything
Motive, several agents had anger toward Kennedy, because of his private life
One of them, Emory Roberts, was the shift leader in Dallas
Roberts went on to be Appointments Secretary for Johnson, a political job
Roberts joined the White House detail in early November from Seattle
Floyd Boring was the number two agent, Gerald Behn was number one
Among others, Vince suspects agents Boring and Roberts
Fletcher Prouty has been totally vindicated by Vince's research
The 112th Military Intelligence group was asked to stand down
Sherriff Decker told Forest Sorrells he was going to augment his security
Emory Roberts recalled both Henry Ribka and Don Lawton at Love Field
Vince's other major suspect is limo driver Bill Greer
JFK's former driver died of a heart attack at Camp David one month before
After the first shot(s), Greer slowed the car down, until after the hit in the head
Greer's actions were central to the success of the assassination
Greer was born in Ireland, and was a Protestant, not a Catholic
Behn was not there in Dallas, he took a rare vacation
Agent Behn told Vince, I know the motorcade route was changed
They didn't have to go from Main to Houston to Elm
Agents gave Vince unguarded comments during interviews
Vince's research spurred SS agents to write their own books
The SS not protecting Kennedy, he would have lived, conspiracy or not
Agents who were not there, Behn and Boring, Kellerman was in charge
"We're heading into nut country today," JFK said
Some people (agents) were demoted, some were promoted
Pierre Salinger was not there, third stringer Malcolm Kilduff was
For some agents, Texas was their first trip
General McHugh was told not to ride in the limosine, for the first time, in Dallas
Nine agents were drinking the evening before, until five AM
They weren't heroes, they cost the nation it's President
Still going through ARRB released documents
Protective Research Section Agent Glenn Bennett, administrative, not a field agent
Bennett lied about not being on the Florida trip, he was
Agent Tim McIntyre, also lied about not being on trips, he roomed with Bennett
Agent Howard Norton, Technical Security agent, was in Texas
The cancelled Chicago trip, concern on the Florida trip
The security was relaxed, orders given and not given
After years of research, Vince can see what was not done in Dallas
Appendix 3, deconstructing The Kennedy Detail (Blaine/2010)
In that book, retired agent Blaine attacks Vince's research
Fatherland Security, the Secret Service is now under Homeland Security

Play Col. L. Fletcher Prouty (0:24:51) Real Media or MP3 download


Lecture from the 1970's Anatomy of Assassination
Transcript of Lecture
---

Show #645
Original airdate: August 29, 2013
Guests: Jim DiEugenio
Topics: The Siege of Chicago Part 2

Play Jim DiEugenio (1:48:20) Real Media or MP3 download


50 Reasons for 50 years... are being viewed by a lot of people on the net
John McAdams and the Siege of Chicago Part 2 (DiEugenio/Hunt/CTKA)
McAdams, "A solid paper trail connects Oswald to the rifle"
Researchers have raised serious doubt whether LHO ordered or picked up the rifle
The money order was deposited on March 13, but only left Dallas on March 12
Postal rules prevented Alek Hidell's package from being deposited in LHO's box
McAdams says, part 3 of the application did not have to be preserved
Part 3 allows other people to pick up merchandise sent to the actual box holder
The New Orleans post office kept the entire application, listing the name Hidell
The Magic Bullet, the paper trail actually indicates that CE 399 was substituted
CE 543, the dented shell found on the sixth floor, defies any kind of logic
All the shells were, at the very least, rearranged
Bullet fragments from the head shot, allegedly found in the front seat
Supposed to be the head and tail of the bullet that went through Kennedy's skull
Russell Fisher moved the wound, and he "discovered" the middle of the bullet
"Hard evidence" is another trick by the professor, each piece is now soft as mush
McAdams, "Ok, but none of that Paul Nolan or disinformationist stuff"
DiEugenio / McAdams Debate (Shows #442,#443) transcripts here - Part 1&nbsp: Part 2&nbsp: Part 3&nbsp: Part 4&nbsp:
McAdams started making preemptive strikes and smears against his opponent
McAdams was eager to inject the word "factoid" into the ebb and flow
Lee Oswald met David Ferrie in the Civil Air Patrol (CAP)
McAdams has a special place in his pantheon for Jim Garrison
Michael Kurtz saw Oswald with Banister in New Orleans
McAdams said, this was not in Crime of the Century (Kurtz/1993)
This is not correct, McAdams was desperately grasping at straws
J. P. Mroz penned an extraordinarily important article about Wikipedia for CTKA
Rob Fernandez, "conspiracy theorists take issue with every detail of the assassination"
McAdams' biography at Wiki was first started by Fernandez
Fernandez is able to propagate disinformation
Why does McAdams' web site qualify, but neither Probe Magazine, nor CTKA, does
McAdams tries to discredit Fletcher Prouty, as if things he said are wild and unfounded
McAdams, "People who are mentally disturbed have the right to sleep in parks"
Even when McAdams knows better he chooses to spout disinformation
It is an error to limit him to being a provocateur only on the Kennedy assassination
McAdams, Truman and Johnson were more liberal than Kennedy
Anthony Eden blamed Truman and Churchill for causing the Cold War
JFK was not a Cold Warrior, he was trying to achieve detente with Cuba and Russia
McAdams is a rightwing political operative who would be comfortable with Guy Banister
McAdams wanted Mexican President Ernest Zedillo to wipe out the Zapatista rebels
McAdams is an active agent for the power elite
McAdams printed posts on his Marquette Warrior blog...
...without telling the reader they were from Wal Mart's public relations department
McAdams belief system about the USA is about 180 degrees from Kennedy
Smearing Kennedy, deliberate confusion about his death, two aims of the hard right
PBS had been under attack for a long time by the rightwing
PBS therefore know just how far they can go in their programming
Nova is about to do it again, with McAdams, "Garbage in, garbage out"
And what in heaven's name is a "Virtual Autopsy"?
Anytime one does an autopsy without the body, that is not medicine. It is magic
Why not get Dan Rather to host the show?
McAdams, "Liberals are like ducks in water in academia"
The CIA has had an officer in residence program
A CIA officer is retired and takes up teaching duties at a university
One of them was Marquette (McAdams teaches at Marquette)
Pat Speer noted that the ads on a McAdams web site were all paid for by the CIA
McAdams is part of the rightwing movement, that has taken over America
A letter from Dan, who used to work in Dealey Plaza
The take over of Dealey Plaza by the Sixth Floor Museum
Dan was collecting data, Gary Mack's office was in the County building
The ease and timing of filing law suits
A conspiracy to use prior restraint, to stop assembly for free speech
Certain people are still investigating, and care about this crime
Write to Len or Jim regarding dealings with John McAdams


---

Show #644
Original airdate: August 22, 2013
Guests: Jim DiEugenio / Fidel Castro read by Weldon Wenturine
Topics: Dallas/John McAdams / Fidel Castro speech regarding JFK's assassination

Play Jim DiEugenio (1:27:17) Real Media or MP3 download


Jim just finished writing a book, Reclaiming Parkland (DiEugenio/2013)
He will be speaking at Lancer in Dallas in November
Dallas, who is speaking for their side? Seeking ACLU legal intervention
Locked down for the week before and the week after
Len would rather not be arrested in Dallas
Jim is prepared to scream, "I am not resisting arrest!"
Perhaps hold the moment of silence at the Kennedy Memorial
The problem with John McAdams is not the usual friction between researchers
He is off the scales, a fraud, used phony names, his research is worthless
Black Op Radio was listed as one of the Worst JFK Web sites at jfkfacts.org
John McAdams and the Siege of Chicago (DiEugenio/CTKA)
McAdams refers to critics as "buffs", unwelcome facts he calls "factoids"
At a debate in Chicago, McAdams implied notes of the interrogation were like a transcript
Police did not have to furnish Oswald with a lawyer, or advise him that he could remain silent
McAdams was born in Kennedy, Alabama, as Jim Crow and racial segregation began to crumble
In 1994, in D.C., CIA officials met to use one of their friendly media assets to attack COPA
At COPA that year McAdams registered as "Paul Nolan", and was interviewed by Matt Labash
Polarization and then marginalization, the strategy of the other side, a CIA tactic
McAdams is not a researcher, he is a Warren Commission parrot, "Oswald did it!, Oswald did it!"
Jackie and Bobby felt JFK had been removed by a large, rightwing, domestic conspiracy
If Bobby won the presidency, the quest for detente would continue
"People cannot accept President Kennedy dying at the hands of a deranged communist"
Some of McAdams' contributers are Dave Reitzes, Max Holland, Eric Paddon
Paddon writes that Kennedy increased the "troop number" in Vietnam
There were no troops, Kennedy increased the number of advisors
The ARRB declassified the proceedings of the SecDef Conference on Vietnam of May, 1963
How can you write about Jack Ruby with out mentioning Lewis McWillie? Reitzes can
They say that Garrison could not find anyone who could tell them Shaw used the alias of Bertrand
Garrison had about a dozen witnesses that Shaw was Bertrand, the FBI knew it
Oswald's staged defection, he refers the reader to Peter Vronski's site
That site deals with Oswald in Russia, not the steps leading to his defection
Oswald took a Russian test in February of 1959, for some future military assignment?
Albert Schweitzer College, the FBI couldn't find it,
Oswald applied for his passport seven days before he was actually released
Oswald's discharge was approved in ten days, instead of three to six months
Helsinki was the only European capital that granted visas to Russia within a week
None of this is on McAdams' site
John McAdams is the equivalent of a cheap magic act
It is intellectual censorship and deception on a grand scale
Len cannot recommend that anyone go to McAdams' site
N. Vietnamese General Giap was asked, did he think Kennedy was withdrawing in 1963?
He replied, Yes, he knew that Kennedy was withdrawing in the fall of 1963

Play Fidel Castro read by Weldon Wenturine (1:18:49) Real Media or MP3 download


Full text of Fidel Castro's 11/23/63 speech about the JFK assassination
When something very important has happened...we have thought it desirable to speak to the people
Yesterday in the United States...the President was murdered...a calm analysis of these events
The government of the United States...did not practice precisely a policy of friendship toward us
The hostility and the aggressiveness of U.S. imperialism...took us to the brink of war
There falls on Kennedy an important responsibility in these events
The news of the murder of the President of the United States is serious news and bad news
And we have to begin by considering that we do not hate men, we hate systems
The deed itself could have very negative repercussions on the interests of our country
In the United States there are a number of powerful forces: economic, political, military
A question begins to arise...of the new authority who assumes power, of the new President
What happened yesterday can only benefit those ultra-rightist and ultra-reactionary sectors
What were the real motives for the assassination of Kennedy?
Lee H. Oswald...Fair Play for Cuba Committee...right away Cuba and...the Soviet Union
You see how all this propaganda works...slander against the Soviet Union and against Cuba
In all the questioning Oswald has denied that he took any part in the murder
Oswald could be guilty or innocent, we can't tell; or he could be a CIA or FBI agent
Who are those guilty for the murder of Kennedy? Who will benefit from this murder?
This man may be innocent...prepared by people who knew how to prepare these plans
It is in the interest of the U.S. people...that the facts be made clear
We are not worried about ourselves. We are worried about the interests of mankind


---

Show #643
Original airdate: August 15, 2013
Guests: Bill Simpich / Joseph McBride
Topics: The Twelve Who Built The Oswald Legend / Into The Nightmare (Interview 4)

Play Bill Simpich (1:00:59) Real Media or MP3 download


The Twleve, is an attempt to figure out who Oswald really was
Nightmare in Mexico City (Part 10), Lee travels to Mexico to get a visa to Cuba
His goal was to test these counsuls, he was some kind of intelligence asset
Ann Goodpasture (#11) was the lead case officer for the Mexico City CIA station
Wiretapping and to try to recruit people from the communist nations
Goodpasture would listen to and summarize wiretape recordings
In late September, she allegedly heard Oswald on one of those tapes
He went to the Cuban Consulate three times and the Soviet Consulate once
He showed Communist Party and FPCC membership cards, and lied to both Consulates
He slapped a pistol on the table, and left crying
Two phony calls were placed by "Oswald" to the Soviet Consulate
Goodpasture lied the day after the assassination about "destroyed" tapes
The station knew they had a problem with the impersonated voices on tape
Ann Egerter (#5), working for James Angleton (#1), conducted a mole hunt
A picture of the "Mystery Man", a KGB man named Yuriy Moskalev
Egerter sends out false information to various agencies to trap a mole
The purposefully inaccurate paper trail was not shown to the WC
They hid the mole hunt and the pre-assassination impersonation of Oswald
The use of Oswald in the 1960 mole hunt would have come out
The people who planned the assassination, effectively blackmailed the CIA and FBI
If it wasn't Bill Harvey, it was his acolytes, his network, David Morales
Bill Bright, transferred to Mexico City a month before Oswald went there
Bill Harvey and Edward Lansdale worked together in Mongoose
They hated Bobby Kennedy, Army Intelligence, the Army controlled the autopsy
Dick Helms understood a coup had happened, he covered up
Redacted documents, 50 years later, we're being treated like children
Was Oswald in Mexico City? The telephone impersonation is important
Bugliosi, make an argument, misconstrue or ignore the evidence
Part 11, Michael and Ruth Paine, left-wing and right-wing in Dallas

Play Joseph McBride (1:12:09) Real Media or MP3 download


Into The Nightmare (2013), Why Do the Leaves Fall?
From a JFK/JFK Jr. dictabelt recording in November, 1963
Kennedy was aware of assassination, but how aware? The Chicago plot
Kennedy went to Vietnam in 1951, a futile effort by the French
Johnson with McBundy reversed Kennedy's policy on Vietnam
Johnson was involved in the plot, J. Edgar Hoover, Allen Dulles, the coverup
General Dymancis and the TFX scandal, Who benefits? Cui bono
Senator Yarborough said Johnson was tense and stiff in the motorcade
Rufus Youngblood put caveats on Johnson's story
A lot of people were involved, before or after the fact
The military, Curtis LeMay, Lyman Lemnitzer, Operation Northwoods
50 years later, this is a current issue
Boston, a major American city taken over for three days
Continuity of Government plan, the media are a big part of the problem
The mysterious car crash and death of Michael Hastings
Joseph will be speaking at the Dallas COPA conference


---


Show #642
Original airdate: August 8, 2013
Guests: Joseph McBride / Douglas Valentine
Topics: Into The Nightmare (Interview 3)

Play Joseph McBride (1:31:31) Real Media or MP3 download


Into The Nightmare (2013), The Rosetta Stone
The JFK case had little evidence against LHO, they were leaning heavily on the Tippit case
The Dallas police didn't really bother investigating this very much
The Tippit of the Warren Report is unknowable, Joseph set out to know him
Take one aspect of the case and research the hell out of it
He was not who they portrayed him as being and he had a direct role in the plot
The murder may have been a scene staged by Jack Ruby connected witnesses
Tippit grew up on an East Texas farm, was a paratrooper in WW2, served in Germany
His war trauma caused post-traumatic stress disorder
He had trouble looking people in the eye, a psychiatrist found him "disturbed"
He was financially overburdened, he was philandering, Mrs. Witherspoon
11 years on the force without being promoted, he wasn't very well educated
Other possible suspects, policemen, Ruby, Darrell Wayne Garner
Tippit was cruising on E. Tenth Street in Oak Cliff, a suburb of Dallas
Oswald was at his rooming house at 1:04, a 15 minute walk, Tippit died at 1:09
Police told Mrs. Tippit, J.D. and another officer were tracking down Oswald
Oswald was arrested at 1:49, 40 minutes after Tippit was shot
The first stories said he died at the theater, then it was in a shoot out on the street
A lot of suspicious activity in Oak Cliff, witness accounts were pretty terrible
Helen Markham said she saw the whole shooting, not a good witness
Cartridges found, no chain of evidence connecting Oswald and the rifle or gun
An automatic or a revolver, the ballistics evidence was worthless
Witnesses Ted Callaway, Tippit's gun, Frank Wright
Tippit's car blocked an alleyway, there might have been other policemen there
Jack White and Badgeman, a Dallas policeman on the knoll
Tippit may have been home for lunch, may have investigated a shoplifter
Not 100% proof he was in Dealey Plaza, only old pictures of Tippit in the Report
Tippit ran in to the Top Ten record store, frantically looking for his quarry
Oswald was an FBI informant, not realizing he was being set up
An escape rendezvous, Tippit's behavior would not have been as frantic
Researchers Larry Ray Harris, Greg Lowery, Bill Pulte
Lee and J.D. moved in the same circles, inter-connected friends
Ruby is everywhere in this case, the Dallas political structure
A mixture of the underworld and the overworld, a very corrupt police force
D.H. Byrd, Army Intelligence, a lot of connections
It wasn't an accident that this crime happened in Dallas
Joseph does not think that Oswald was at the Tippit shooting scene
A person taken out the back of the theater by the police
A person in a car who looked like Oswald, Carl Mather of Collins Radio
A lot of corrupt people willing to look the other way
The heroes are the witnesses and the researchers
Joseph has spent 30 years investigating the assassination
Stay tuned for the fourth interview exploring this book

Play Douglas Valentine (41:49) Real Media or MP3 download


Daniel Ellsberg, the Pentagon Papers, and Ed Lansdale
Doug was of draftable age during the Vietnam war
The Phoenix Program, pacification, Lansdale put in Diem
1957 to 1963, the Office of Special Operations, CIA liason
Lansdale returned to Vietnam in 1965 to work for Ambassador Lodge
Ellsberg had been a marine, he joined Lansdale's super spooks team
Ellsberg never mentions his work with the CIA in Vietnam
Violating the rules of land warfare, Lucien Conein, Frank Scott
High level espionage and intrigues, CIA Station Chief John Hart
Ellsberg, a great lover, a girl named Germaine, a torrid affair
The media know about Ellsberg's background, but it never comes out
Why the secrecy? The myth of the Pentagon Papers
Will the Real Daniel Ellsberg Please Stand Up! (Valentine/2003)
Scott put Ellsberg up to publishing the Papers
Why is everyone covering for the king of the whistleblowers?
In The Midst of Wars (Lansdale/1991), control of the opium trade
It's the rich one percent that the CIA and military really work for
The NSA started working with the DEA in 1972 to monitor telephone calls
Closing U.S. Embassy's for two days, psychological warfare
Planned in advance, a story prepared, we accept this stuff
When we left Vietnam, it became convenient to reveal the drug trafficking
Noriega was allowed to deal drugs until the CIA wanted to get rid of him
Ed Lansdale photographed in Dealey Plaza, Operation Mongoose
Doug's book, TDY (2000), highly recommended by Len
The Ballad of Ed Lansdale written by Len


---


Show #641
Original airdate: August 1, 2013
Guests: Joseph McBride
Topics: Into The Nightmare (Interview 2)

Play Joseph McBride (1:31:04) Real Media or MP3 download


Into The Nightmare (2013), The Great American Mystery
Penn Jones, small town newspaperman, Midlothian, Texas, was at the Trade Mart
He saw Jack Ruby at Parkland, it took him until Sunday to spot the conspiracy
The Continuing Inquiry newsletter, Penn started the mysterious deaths list
Joe's book is dedicated to Aquilla Clemons, S. M. Holland, and Mary Moorman
Penn started the annual observance on the grassy knoll
Dallas is trying to turn attention from JFK's death to his life
The media blew the story from the beginning
By Tuesday, America went back to work, Oswald was convicted on television
Tom Wicker, NY Times, reported a shot in the throat from the front
Parkland reported wounds did not match autopsy described wounds
Few journalists questioned their own reporting
The mystery is partly created by the media
Joseph tracks the changing story and the WC's eight proofs
In November 1966, LIFE issued, A Matter Of Reasonable Doubt
In December 1966, Esquire published A Primer of Assassination Theories
You can't believe the media, shake off the reverance for authority
It is career suicide to write about the assassination conspiracy
Judy Woodruff's story changed regarding the Reagan assassination attempt
"Don't believe all the so-called evidence" - Lee Oswald
The plot, Phase One, a communist plot, Phase Two was one lone nut
Hoover settled on Oswald within two and half hours
Internally the FBI had all kinds of doubts
As in Watergate, the cover up is the key to the crime
Any evidence that convicted Oswald, doesn't hold up at all
The presentation of the evidence in the Boston bombing was chaotic
Eight proofs, one, he owned the rifle, that's been demolished
Two, he brought the rifle to the TSBD, that collapses
Three, he was present at the window, Howard Brennan, not credible
Four, he shot Tippit so he shot Kennedy, ridiculous
Five, he tried to shoot a policeman at the theater, no proof
Six, he lied to the police, doesn't prove anything
Seven, he tried to kill General Walker, doesn't hold up
Eight, possesed capability with the rifle, he wasn't much of a marksman
Joseph intended to enlighten the general reader, and surprise others
Lee was patriotic, he didn't know he was being set up
Since 1960, all major American history events don't make any sense
Independent investigators do what we can to create a mosaic of truth
You can understand the broad outline and some of the details
Mary Ferrell, Joseph feels she was duplicitous, spook connections
Then went to work for the Sixth Floor, criticizing conspiracies theorists
John Armstrong's good work, following the paper trail
Stay tuned for interviews three and four exploring this book


---

Show #640
Original airdate: July 25, 2013
Guests: Jim Schutze / John Judge / Joseph McBride
Topics: Dallas Update / Into The Nightmare

Play Jim Schutze (18:45) Real Media or MP3 download


Jim's latest Dallas Observer column
The process isn't fair, isn't random, and isn't working
The City is not happy, the sponsers raised half a million for security
Bill Minutaglio, Dallas 1963 (2013), a city of hate and intolerance
Respectful observations, for the first time we're going to have an ugly scene
The Dallas courts are very much politically controlled
COPA was warned by law enforcement, "You're not allowed for two weeks"

Play John Judge (25:29) Real Media or MP3 download


The Mayor's assistant said the Mayor is hands off at this point
Calls and e-mails into City Administrator Mary Suhm
They have wanted to get the counter message out, our history is false
Ruth Altshuler, no conspiracy theory on the grassy knoll
They want to call it "random", choosing 2,500 Dallasites and 2,500 others
"We're not the City of Hate anymore", admit what you did, change it
People aren't coming to demonstrate or cause trouble
Excessive lengths not to talk about the anniversary of a murder
COPA, denied access to Dallas buildings because of security concerns
Basic First Amendment Rights, we're being shut out
Legal action comes after exhausting the remedies
politicalassassinations.com

Play Joseph McBride (1:10:53) Real Media or MP3 download


The murders of JFK and J.D. Tippit, Into The Nightmare (2013)
Joseph has written 17 books, and is a professor of cinema
He met JFK during the campaign and when he was President
They didn't solve the crime, we live in a limited police state
A proper investigation would have been disruptive and shattering
Fidel Castor understood the basic elements, Cuba was being set up
In 1961 Joseph wrote of a fictional communist Kennedy assassination
The upcoming Parkland film, a pro Warren Commission script
Kennedy and Kruschev both lost their jobs as a result of the Missile Crisis
The Kennedy's weren't perfect, JFK was trying to be an advocate for peace
We get Johnson, who leads us into Vietnam, and got deposed in 1968
For 20 minutes, the reports were of shots from the front
Then it changed to the TSBD, there's something wrong
First reports have elements of truth, that are changed and denied
Get to the television within the first two hours, or quicker
At 7:55 Oswald was saying, "I'm just a patsy", he seemed creditable
Vietnam, Sullivan, "We want to control the oil in the South China Sea"
Finding out hidden information, terribly lied to as a kid
The title, from a 1960 Norman Mailer article on the Democratic Convention
The "Sixties" as we know it began the moment Kennedy was shot
We were lied into the war with Iraq, Bush and Chaney, said, "So?"
The nightmare, Jim's story, a bigger implication, perpetual war, like 1984
Tippit's case was dropped after Oswald was shot
Understand what happened to Tippit, "The Rosetta stone of the case"
"He must have shot Kennedy because he shot Tippit", cockeyed logic
Some suspects, some eliminated suspects, Tippit on the grassy knoll?
The story is a personal, emotional, idealogical journey
It is a 50 year old cold case, the process of investigation
Kennedy, Johnson, Vietnam, McNamara should have resigned
Errol Morris, The Umbrella Man film, Josiah Thompson
The man's testimony doesn't match the Zapruder film
Joseph's research started before the internet, went to the archives
30 Dallas interviews, Leavelle, Wade, Mrs. Johnnie Maxie Witherspoon
T. F. Bowley, Morris Brumley, Klu Klux Klansman, extreme right-wingism
Austin Cook, employed J.D. Tippit, member of the John Birch Society
George H. W. Bush, Houston, secretly in the CIA
The funeral on television was basically a narcotic, beautifully produced
The LIFE magazine Zapruder images, the film was altered by the CIA
A funeral had been rehearsed at Fort Myer, for Herbert Hoover
The Patriot Act had to have taken months to write
The prior events are interesting leading up to the assassination
A detailed biography of Oswald, film of him, ready to go
American media are CIA connected
Oswald's grave in Ft. Worth, Dallas has always tried to distance itself
Expect three more BOR interviews with Joseph McBride about this book


---


Show #639
Original airdate: July 18, 2013
Guests: Marlene Zenker / John Armstrong
Topics: Dallas 2013 app / Harvey & Lee

Download The New App here !



Black Op Radio app

JFK 50th Dallas app

Play Show 639 (104:35) Real Media or MP3 download



Play Marlene Zenker and John Armstrong (1:12:33) Real Media or MP3 download


New JFK 50th Dallas app available
Marlene Zenker, a regular BOR listener, developed the app
Links to research sites, JFK speeches, CIA media assest memo
Maps of Dallas, Chicago, New Orleans, and Washington DC
Ira David Woods chronology, Len reading the Chicago Plot
New people will find it extremely beneficial, includes a camera
Hour four excerpt from the seven hour John Armstrong interview:
The complete interview available here by
Direct Download
Robert McKeown smuggled arms to and became a close friend of Castro
Lee Oswald visited McKeown to try to buy four rifles
People setting up Harvey Oswald as the patsy
An attempt to link Oswald to Cuba, Lee impersonated Harvey
McKeown's brother was caught fishing in Cuban waters, a call to Fidel
The rifle, imported by Crescent Firearms, C2766
Gun dealer Fred Rupp, lists of rifle serial numbers
FBI records show it was not delivered until February, 1963
Serial numbers should have been listed, the FBI had no numbers
Rupp unpacked, cleaned, replaced parts, re-packed and shipped rifles
No bills of lading, an undated shipping order
Length of rifles, 40" sold through February, 1963, then only 36" rifles
Hidell should have received a 36" rifle, 40" found in the Depository
The FBI obtained records from Harborside Terminal, Fred Rupp, and Klien's
Klien's microfilm records, alledged documents, microfilm not in the Archives
As of September, they had not yet chosen the rifle they wanted to be found
Klien's received 36" rifles, ordered with a scope, no clip, no ammunition
The US postal money order, no stamps on it
Never been deposited, postal zone, mailed several miles away
Endorsements, Klien's, bank stamp, Fed stamp, Federal Postal Order stamp
Never deposited into any bank or financial institution
Money order deposited on February 13, before the rifle was ordered
Postal Inspector Harry Holmes located an advertisement for a $12.78 rifle
Money order purchased early in the morning, consecutively numbered
Located at the Federal Records Center, by an employee of the National Archives
First it was for $12.78, then it was for $21.45
Postal money headquarters in Kansas City, why in Washington, D.C.?
Somebody had to pull a postal money order out of the stack, Harry Holmes
No mention of postal regulations involving the mailing of a rifle
John just proved that the rifle was never ordered or purchased by Oswald


---

Show #638
Original airdate: July 11, 2013
Guests: Brad Kizzia / Debra Conway
Topics: Dallas Legal Matters Update

Play Brad Kizzia (47:35) Real Media or MP3 download


Robert Groden's Class-C Misdemeanor case thrown out, the City appealed
Federal Court reinstated the civil rights case against the police officer
Police met with the Sixth Floor to plan to arrest and remove all vendors
An e-mail trail points to the collusion with Gary Mack
Robert was mostly ticketed, until his arrest in June 2010
His property was held for over a year, it was not an arrestable offense
The Sixth Floor sells lots of books, t-shirts, coffee mugs, a cafe
Their merchandise is anti-conspiracy, Robert's is pro-conspiracy
He does not support their two lone nuts theory, Oswald and Ruby
The plan, to totally occupy Dealey Plaza, to exclude and intimidate
Discourage most people (over 5,000), throw them out on technical grounds
Reserve half the tickets for Dallasites, exclude extremists
A lot of buildings could be used to help eliminate security concerns
Exclude people who want to talk about why the case has never been solved
The murder scene is a National Landmark, celebrate his birth or inauguration
How many Lincoln commemorations have been held at Ford's Theater? None
How do you draw 5,000 on that date to not talk about the assassination?
The barricaded area may go up early and extend way out
A moment of silence observed for 49 years, Dallas is gonna get a black eye
To use it as an excuse to divert attention from open questions is a fraud
Their strategy is to stall it out, it's not clear who is paying for it
By trying to exclude people forcibly, they are inviting a confrontation
A mock trial of Lee Harvey Oswald was held, sponsored by the State Bar
Although a majority, not all WC doubters want to come to Dealey Plaza
They will regret the embarrassment, likely to happen on November 22nd
John Judge and others have gone above and beyond, legal action, a just cause
Brad Kizzia biography

Play Debra Conway (52:37) Real Media or MP3 download


The City has commandeered the Plaza, even before the anniversary
Dallas might have had a healing event, it's not the Sixth Floor
The Plaza was dangerous and not up to ADA standards
They're forgetting that the whole world is going to be watching and questioning
This is beyond the pale, bizarre and foolish
JFK Lancer has had no complaints in 18 years of observance in the Plaza
Lancer has a four day conference, plans to speak on the knoll when possible
Some vendors are aggressive, Robert Groden is different
Permits have not been exclusive, Lancer as a company, does not have a board
Lancer and others are pursuing action by the ACLU
The lottery site is collecting personal data
The City is afraid of an Occupy Dealey Plaza movement
Lancer plans walking and bus tours, panels, etc.
To make the conference memorable and important for the researchers
The Sixth Floor will never be neutral with Gary Mack as curator


---

Show #637
Original airdate: July 4, 2013
Guests: Walt Brown
Topics: Master Analytic Chronology

Play Walt Brown (1:27:55) Real Media or MP3 download


Walt was 16 at the time of the assassination
Corliss Lamont, denied a passport, Oswald should not have had one
Oswald, "Nobody has ... axed me that question", Lee wasn't fluent in English
Walt's e-mail contact: kiasjfk@aol.com
Pieces in a jigsaw puzzle, you need more data
Rachel Oswald has never met or spoken to Robert Oswald
Oswald's report cards, in NY and Louisiana at the same time
His English language spelling is horrendous, his Russian spelling is perfect
His Russian writing was perfect, better than most Russians could do
Walt spoke to researcher John Armstrong this morning
His hardship discharge was not documented
Patterns emerge, U.S. Army Intelligence, a file on Henry Lee Oswald
Destroyed by Thermo-Faxing, in effect, one page at a time
The U2, the generic "radio factory" produced experimental radar
The CIA, Dulles, the Powers flight was meant to fail...
Col Fletcher Prouty discusses the Powers U2 flight 1 hour Video
The Warren Commission, accessories before and after the fact, its members
Stenographers knew things, Odell Oliver, judge Sarah Hughes' court reporter
Problems with the rifle, pistol, and ammunition purchases and deliveries
LBJ's role, a gutless coward, he entered no primaries in 1960
His psychosis, the mover and shaker? - no, cover-up? - absolutely
Hoover's WC perjury, Oswald was legally an FBI informant. so was Ruby
The Chronology CD-ROM, 4 books, Dynasty, Death, Disappointment, Discovery
15 appendices, speeches, Marina's testimony, characterizations, Walt's oddyssey
Parables, medical testimony, motorcade participants, organized crime, U2
Testimony on Ruby took up more space than testimony on Oswald
J.D. Tippit, his goodbye to his kids that morning was not an ordinary goodbye
He sat at a gas station across from where Oswald would have gotten off the bus
He made a phone call, and was dead three minutes later
A hypothesis, Ruby and Tippet had been made aware of alternate realities
They believed Castro was going to be assassinated, the tables got turned
There's more to J.D. Tippit than meets the eye
The Chronology CD-ROM is $89.95, five are $54.00 each, 32,000 pages
Walt's Kennedy memorabilia auction, speaking at the Wecht Conference
Copa may be a disappointment with only 12 minute presentations
The Dallas lottery, 5,000 tickets, vetting, it's wrong, times not to picket
Walt was manhandled on the 30th by cops in the middle of Dealey Plaza
The Chronology is an entertaining read, lots to learn in there


---

Show #637
Original airdate: July 4, 2013
Guests: Walt Brown
Topics: JFK Assassination Cronology

Play Walt Brown (131:57) Real Media or MP3 download


---


Show #636
Original airdate: June 27, 2013
Guests: Jim Shutze / John Judge
Topics: Rolling out the Dallas welcome mat

Play Jim Shutze (45:57) Real Media or MP3 download


The City is vetting applications, looking for extremists and terrorists
Previous peaceful observances by JFK Lancer and COPA
Mayor Rawlings met with John Judge, the Dallas welcome mat
One theory, Dallas is acting like it has something to hide
The role of the Sixth Floor is disheartening, persecuting Groden
Jumbotrons around the city, Dealey Plaza belongs to the country
Tighter security than when the President went to Dallas
Lee Harvey Oswald gets a hung jury at a recent mock trial
Was Dallas, and were people in Dallas, complicit?
Why be this touchy a half-century after the event?
Nicola Longford wanted transparency, but she went dark
Private funding donated for the security, W.W. Caruth, Jr. Foundation
The activity of Dallas has caused Jim to consider conspiracy possible
Black Op Radio to hold a mock trial of the City of Dallas - stay tuned...

➜ The 50th Committee June 20 press release and ticket request site



Play John Judge (1:02:27) Real Media or MP3 download


The most ridiculous level of security ever seen
2500 Dallas residents, 2500 other guests, the press
John wants the research community to get tickets
This method requires, your name, e-mail, address, SSN, etc.
Tickets to be picked up only on the morning of the 23rd
Who is doing the background check? Their PR firm?
John acquired minutes of an event planning meeting
COPA, they don't want conspiracists on the grassy knoll
A security concern, no chairs, blankets, umbrellas, signs, etc.
Not banning guns, free speech is far more dangerous
An on-line mock trial of the City of Dallas?
Dallas had an opportunity to restore its reputation
A major cold case for 50 years, have a full investigation
Private funding, Dealey Plaza is for sale
We are the mainstream, write a letter, an on-line petition
49 years of peaceful observance started by Penn Jones
The Sixth Floor Ad nauseam, inaccurate museum exhibits
The Mayors early planning meeting minutes
A moment of silencing, they need to let people in
We have rights to free speech and assembly
If JFK was in office now, and went to Dallas, he'd be killed again
Should Len go to Dallas to cover a riot or a commemoration?
The Mayor is claiming some special right, closing all Dallas parks
Denying the dignity of political researchers
They should accomodate the thousands who would like to attend
COPA's 2013 conference, denied the George Allen Building
Unsuspecting tourists, thousands of letters, free speech should apply
It's a method that's meant to intimidate you and push you away
Use the processes of democracy, even if we're skeptical of them
On a deep level, America was lost on November 22nd, 1963
A better audience this year, more press this year
Since 1963 the people knew this was a coup d'etat
COPA plans, meet and greet, dinners, speakers, a film, a play
We're gonna be seen at 12:30 in the vicinity of the grassy knoll


---

Show #635
Original airdate: June 20, 2013
Guests: Barry Ernest
Topics: The Girl On The Stairs

Play Barry Ernest (1:33:16) Real Media or MP3 download


A new edition of The Girl On The Stairs, witness Victoria Adams
In 1967, Barry started to doubt the Warren Commission
Vicky was on the staircase at the same time Oswald was supposed to be there
Barry interviewed Vicky 35 years later, her story was dismissed by the WC
The book is the story of the journey of Barry's investigation
Victoria's testimony was very consistent, the WC was very interested in her
Sandra Styles, who was with Vicky, did not testify to the WC
Barry's website, a friend pointed out WC inconsistencies
Barry investigated to disprove his friend, but he couldn't
The report implied Vicki was alone, it did not mention Sandra
Barry viewed the Zapruder film at the archive, he understood its significance
The Oswald/Baker/Truly timeline, Vicky was on the stairs at the time
In 1999 Barry found the Martha Stroud document re: Dorothy Garner
Garner worked with Adams and Styles, she fully corroborated Vicki's timeline
She had been questioned by someone from the WC, and told them so
Vicki and Sandra should have encountered Lee descending, they did not
Was Oswald not on the sixth floor at the time of the assassination?
Sylvia Meagher thought so in 1967, Barry knows something was amiss
Oswald might have come up using the front stairs of the TSBD
Many events Vicky testified to have supporting evidence
Barry arrived at four conclusions:
The Warren Report is wrong, They knew it was wrong,
The assassination is beyond the capabilities of one man,
Finding out who did kill JFK is beyond the capabilities of a private citizen
The Warren Report is wrong about Adams, They knew it was wrong,
They intentionally made her appear wrong,
Adams' account is a critical element to Oswald's whereabouts
The Shelley/Lovelady problem meant Adams was either right or wrong
Barry discovered the stenographer tapes of April 7th, 1964 are missing
Shelley, Lovelady and Adams all testified on that day in Dallas
Vicky states the incident was inserted in her testimony
The evidence doesn't support Oswald in the doorway of the TSBD
You can look for culpability anywhere and find evidence to support
Johnson, anti-Castro Cubans, pro-Castro Cubans, CIA, the military, FBI
To a citizen it's confusing, frustrating, disturbing
Book signings, Barry will present at JFK Lancer in Dallas in November, COPA
Dealey Plaza, blocked off, conflict is a possibility, freedom of speech


---

Show #634
Original airdate: June 13, 2013
Guests: Jesse Ventura
Topics: DemoCRIPS and ReBLOODlicans

Play Jesse Ventura (54:09) Real Media or MP3 download


A new edition of DemoCRIPS and ReBLOODlicans, murder by drone
Since when do we behave like terrorists? Bradley Manning on trial
George Bush, the real weapon of mass destruction
The government believes all of us could be potential terrorists
We pay for their surveillance of ourselves
A third party would have to be as corrupt as the current two
We should abolish parties, eliminate party names from the ballot
Jesse would consider running for President without a political party
If a grassroots effort got him on the ballot in all 50 states
Howard Stern as Vice-President? Need to get into the debates
The parties crown one of their gang members for us to pick from
Jesse would serve as VP under Ron Paul as an independant
The foreign policy of Major General Smedley Butler
War Is A Racket (Butler/1935), the conspiracy to overthrow FDR
Skyhorse Publishing, Jesse writes to be on the record
The 38th Governor of Minnesota does not believe the Warren Commission
A new Ventura book, They Killed Our President, out in the fall
Two conspiracies, the murder and the cover up
Let's see Lee's tax returns, who was paying Oswald?
Conspiracy Theory is pretty much over with
Jesse has been communing with gray whales (Eschrichtius robustus)
He's considering disabling whale hunting ships, intelligent mammals
The absence of the major media, down to counting them on one hand
Boston was a practice run at martial law
We've been at war Jesse's whole life, he wants peace
Tennessee has legalized TSA 'VIPR' teams
Corporations are controlling our elected officials
There's no incumbent President in the 2016 election
A site exists promoting Jesse Ventura for President
You need some TV ads for legitimacy, to get to debate


---

Show #633
Original airdate: June 6th, 2013
Guest: Fletcher Prouty
Topics: The JFK Coup d'Etat / Early JFK Research

Play Fletcher Prouty (47:25) Real Media or MP3 download


Medical care, aircraft, refrigerators, this country has been taken over
2,600,000 men would not have been sent to Vietnam, 570 billion dollars
The Vietnam era began on the 2nd of September, 1945
Cold War, Far East operations were written at the Tehran conference
Elliot Roosevelt, Stalin, Eleanor Roosevelt, the body of the dead President ,
From Parade Magazine February 9, 1986 Article "Why Stalin 'never Forgave' Eleanor Roosevelt" by Elliot Roosevelt,
Tokyo was flat, rebuilt with American money, SONY, Standard Oil of New York
Unused arms were divided and sent to Korea and Vietnam
World events are exquisitely orchestrated by the power elite
Military planners realized nuclear war was unthinkable
Can a nation survive in a condition of permanent peace?
Report from Iron Mountain (Lewin 1996)
New York Times Book Review: March 19, 1972 "Report From Iron Mountain" 'The Guest Word' - By LEONARD LEWIN
Foreign Relations of the US, 1961-1963, Vol. 4: Vietnam, Aug-Dec 1963
Kennedy would not have sent more Americans to Vietnam
NSAM 263 was used as the basis for the November 20th, 1963 Honolulu Conference
NSAM 273 was signed on November 26th, 1963, four days after Kennedy's death
Eisenhower's farewell address, "guard against the acquisition of unwarranted influence"
The National Security Act of 1947, the means to make money by making war
The Saigon Military Mission, CIA, under the control of Edward Lansdale
NSC 5412, National Security Council Directive on Covert Operations
Prouty and the military support of the clandestine activities of the CIA by the Air Force
The billion dollar telephone call, a request for a squadron of helicopters in Vietnam
4,865 helicopters were lost in Vietnam, at an average price of $250,000
The decision to assassinate, and to take over the government, with no prosecution
Lansdale's overriding ambition to be named Ambassador to Vietnam
The Taylor Committee Investigation of the Bay of Pigs
---

Show #632
Original airdate: May 30, 2013
Guests: Gerald McKnight
Topics: Breach of Trust

Play Gerald McKnight (1:35:21) Real Media or MP3 download


Gerald taught in Frederick, MD, where researcher Harold Weisberg lived
They developed a relationship which turned into a preoccupation
Today we are an empire, our republic is in pretty sad shape
Gerald's Breach of Trust (2005), now in paperback
Oswald was put on the docket 25 minutes after JFK was pronounced dead
In the theater, Oswald was looking for his contact
Oswald was a low level Intelligence operative
None of his interrogation in Dallas was written down
Hoover kept the FBI away from the police basement
Marina's first Secret Service interrogation has also been lost
The unsigned Walker note written in Russian
General Walker denied the Carcano-matching bullet
LBJ wanted an FBI reported supported by the Attorney General
Dr. Earl Rose competently autopsied Oswald, Tippit, and Ruby
Admiral Galloway controlled the Bethesda autopsy
Gerald believes LBJ was in on the planning
LBJ: The Mastermind of the JFK Assassination (Nelson/2011)
Gerald would like an entire Air Force One conversations record
McGeorge Bundy had been a CIA asset while a dean of students at Harvard
Average Marines are not sent to language school
Senator Russell, the Dean of the Senate, was the first dissenter
Russell, Cooper, and Boggs re-interviewed Marina in Dallas
Jack Ruby was, and Lee could have been, an informant
Oswald was a provocateur in New Orleans, he called the FBI
Lee attempted to call his cut-out John Hurt in Nags Head
Lee Oswald the Cuban conspirator became the lone nut
The new edition of Gerald's book contains a new preface
A film script supporting the Commission was reviewed by the FBI
In their review, the FBI noted that the paraffin test was erroneous


---

Show #631
Original airdate: May 23, 2013
Guests: John Judge
Topics: Dallas, Texas... The City Of Hate

Play John Judge (1:17:02) Real Media or MP3 download


COPA, "And We Are All Mortal….." June 10, American University
50th anniversary, 20th annual conference in Dallas in November
Frustrated attempts to remedy Dallas obstruction of Dealey Plaza
COPA has the only standing legal application for the Plaza
Please sign COPA's on-line petition to Mayor Mike Rawlings
Write to Mayor Rawlings to express your desire for an open Dealey Plaza
Robert Groden has won a victory for free speech
Time and research have devastated the Warren Commission findings
Their glee club event is an insult to history and the American people
They should be re-opening the case, resolving this unsolved murder
COPA's own Dallas plans, register soon for discounts
COPA continues it's efforts to re-open the RFK and MLK cases
Mayor Rawlings is under tremendous pressure from the monied of Dallas
Distrust of government dates to the release of the WC Report
The National Security State feel they won when they stopped Kennedy
The HSCA audio study of the police dictabelt forced a finding of conspiracy
Two assassins firing at the same time is probably an indication of conspiracy
Government is there to serve the people
Support the lie and thrive, expose the lie and die
Switching of guns in the Reagan/Hinckley shooting
Multiple problems with the testimony of Marina Oswald
Two horn honks to orchestrate the shooting of Oswald?
No bigger security concern than managing a large, well behaved crowd
That site belongs to the American people and to the world
They preserved the building so you can see how the shooting wasn't done





Play Jim DiEugenio (53:40) Real Media or MP3 download


Recent article by Peter Mandel, My Dad and JFK
Original LIFE article by Paul Mandel, End To Nagging Rumors
David Mamet/Cate Blanchett film, Blackbird
50 Reasons scores thousands of hits by featuring legitimate critics
Dealey Plaza JFK memorial plaque planned
Support Andy Winiarczyk and The Last Hurrah Bookshop
Letters, Destiny Betrayed (Second Edition), a must read book
1967 Josiah Thompson (Six Seconds In Dallas) radio interview
Who benefited? Why did this happen? How did it get covered up?
Gary Mack manages to never have to answer for his contributions
Three WC bullets, we have evidence of a bullet strike on Elm Street,
Buddy Walthers bullet, the Day report, a Mauser shell, too many bullets
Plus all the Connally wounds, not done by the same bullet
CE 399 was clearly planted, fragments in the car
Was Watergate burglar Virgilio Gonzales in the know on the JFK case?
Arthur Krock, The Intra-Administration War in Vietnam (10/1963)
Read Newman and Douglas and Conway on the Lodge/Conien coup
Speculation on LBJ did it books, the activities of Dulles and Bissell


---

Show #630
Original airdate: May 16, 2013
Guests: Richard Belzer / Jim DiEugenio
Topics: Hit List / Books and films and questions

Play Richard Belzer (43:15) Real Media or MP3 download


Hit List is now on the New York Times Best Seller List
No longer any reason to keep this information from the public
Americans aren't naïve any more, 1963, the Cold War, it was covered up
Len's 50 Reasons series is a great teaching tool, compelling and fascinating
Hit List, 50 mysterious deaths, at astounding odds
A human being died that day, an incredible, brave leader
As Senator, Kennedy questioned the Eisenhower policy in Vietnam
Who killed Kennedy? Who didn't kill him? A common interest among dark forces
Roger Craig, Lee Oswald, the mystery of Ruth Paine's station wagon
The deaths of Grant Stockdale, George de Mohrenschildt, Dorothy Kilgallen
Oswald, the non-lone assassin, fake communist, intelligence asset
The HSCA's witnesses were being shot out from under them
Dr. Mary Sherman, leading cancer expert, unexplained murder
Years in the making, similar interests with co-author David Wayne
Vietnam, war as a laboratory, huge money making, Nixon prolonged the war
Bugliosi, the Warren Commission on steroids, an irresponsible book
Contacting Richard Belzer on line

Play Jim DiEugenio (57:36) Real Media or MP3 download


Films and books due for release
The Commission (Sobel), Dallas in Wonderland (Page)
Legacy of Fear, Robert De Niro, Leonardo DiCaprio
Skyhorse to re-release Accessories After the Fact (Meagher 1967)
Who Really Killed Kennedy? (Corsi 2013)
The Kennedy Half-Century (Sabato 2013)
CIA Rogues and the Killing of the Kennedys (Nolan 2013)
To Move the World: JFK's Quest for Peace (Sachs 2013)
JFK Has Been Shot (Crenshaw 2013)
Conspiracy theorist, Lance deHaven-Smith (BOR #628), Boston
Don't even look at the curtain, shut down a city for two guys
Obama, something's going on here, Matt Taibbi
Gary Webb and CIA drug running, Kill the Messenger (Schou 2006)
Webb was right like Garrison was right
The JFK case is a real education in how they run this country
Crossing the Rubicon (Rupert 2004)
Questions, James Worrell ran around the TSBD, Oswald look alikes
Roger Craig and Marvin Robinson saw Oswald get in the Nash Rambler
Only after the FBI entered the case was Lee a suspect in the Walker shooting
Might friends and family of participants have some knowledge? Yes
How well did Phillips and Morales know each other? Both in on Bay of Pigs
Alternative Zapruder films? Jim has never seen one
Use the free iPhone/iPad BOR app and give a good rating
Betting on the Africans (Muehlenbeck 2012)
Kennedy, Johnson, and the Nonaligned World (Rakove 2012)
Lessons in Disaster (Goldstein 2009)
Johnson broke with Kennedy's policies in Vietnam
Bugliosi tried to demean and demonize the critics
Jim's Reclaiming History review to be published as a book this fall CIA invovement in drug trafficking to Los Angeles 1996


---

Show #629
Original airdate: May 9, 2013
Guests: April Oliver
Topics: Operation Tailwind

Play April Oliver (1:08:11) Real Media or MP3 download


Tonight's show is a rebroadcast of BOR Show #5, from May 25, 2000


April Oliver was a journalist and worked with MacNeil/Lehrer and CNN
She was fired from CNN for reporting on nerve gas use in Laos in 1970
It went through 44 drafts, an inherently collaborative team effort
The televised report was titled Valley of Death
CNN brought in attorney Floyd Abrams, his work did April in
The military flexed their muscles, news executives saw dollar signs
Abrams' report was written before April was interviewed
The report met every standard of journalism, yet April was fired
April learned of African-American defectors being targeted
Operation Tailwind was to wipe out a defector training camp in Laos
40 million pounds of sarin nerve gas were weaponized for the US military
A cover up in 1970, CNN crushed the story for the military in 1998
Gary Webb's story on CIA cocaine smuggling, The Dark Alliance
April's story is the message that Special Ops stories are off limits
Fort Bragg Psyops troops were working internships at CNN
Internet warriors were recruited to crush the Tailwind report
Perhaps this 30 year old story has pertinence to current operations
Admiral Moorer in a deposition revealed some startling things
JCS sought direction from the Washington Special Actions Group (WSAG)
Tailwind was a multi-force operation using SOG units
April is pursuing a law degree specializing in First Amendment issues
Organized efforts to discredit stories threatening establishment power
Journalism's sensitivity to and quest for ratings
Seymour Hersh and the final days of the Gulf War


---

Show #628
Original airdate: May 2, 2013
Guests: Lance deHaven-Smith / Dave Ratcliffe
Topics: Conspiracy Theory In America / Managing Perceptions

Play Lance deHaven-Smith (1:33:00) Real Media or MP3 download


Conspiracy Theory In America (2013)
The 'Conspiracy Theory' conspiracy, created by the CIA
The 2000 election, stolen by administration of election laws
State crimes against democracy, The Battle For Florida (2005)
They manipulate our language, beliefs, and perceptions
The 9/11 attack, called by a date, before 9/11 and after 9/11
'Conspiracy Theory' is used when the suspicion contradicts the government
JFK's body taken from Dallas by force, limousine washed at Parkland
Serial crime, connect JFK, RFK, MLK, look at patterns
Information comes out, long afterwards, Ford changing the wording
The withering of the middle class, banks too big to fail
Investigate like every other crime, innocent though proven guilty
A criminal class running our society
NSC 68, use fear of communism to manipulate the American people
The 1980 Reagan-Bush October surprise, to hold the hostages longer
Campaign manager William Casey became head of the CIA
Nixon in Moscow, compared JFK assassination to a purge
Bugliosi wrote the contrarian point of view for the money
Nuremburg prosecuted journalists and lawyers
The press commits high crimes, betraying the public trust
Define and legislate state crimes against democracy
There is no statute of limitations for treason
Aaron Burr was prosecuted for treason
Lying us into war in Iraq was a high crime, treasonous
We need to hold our leaders accountable
Ass Sunstein, government agents infiltrating activist groups
Daniel Ellsberg was converted from a hawk
Kennedy was the last president to stand up to these people
1035-960, Countering Criticism of the Warren Report
Our government is the muscle for capitalism
Confessions of an Economic Hit Man (Perkins/2005)
Hold people accountable for these crimes
A selective totalitarianism framework
Working on an analysis of cover ups and language

Play Dave Ratcliffe (27:32) Real Media or MP3 download


Monsanto terminator seeds, 'Managing Perceptions'
A False Mystery Concealing State Crimes (Salandria/1998)
Police activity during the Boston manhunt and the press reaction
ratical.org since 1994, MLK Assassination Conspiracy Trial
Fukushima radiation concern, TUC Radio, Pandora's box
'Go deeply enough into the darkness, anything can happen for the good'


---

Show #627
Original airdate: April 25, 2013
Guests: Jim DiEugenio
Topics: 50th anniversary year books / Listener questions

Play Jim DiEugenio (1:20:42) Real Media or MP3 download


CTKA, book review, Kaleidoscope (Livingstone/2012)
Jim to write a commentary on Ron Rosenbaum, Philby and Oswald
The Bush/Gore election, Florida flipping around, something was really wrong
The Battle For Florida (deHaven-Smith/2005), Conspiracy Theory in America (2013)
Elite political misconduct, conspiracies are as old as this republic
"Conspiracy theory" was introduced to deflect criticism of the Warren Commission
Books due this year by Clint Hill, Thurston Clarke, Peter Dale Scott,
Lamar Waldron, Dean Owen, Howard Brinkley, Vince Palamara,
Dallas doctors and nurses, Priscilla Johnson, Todd Elliott,
Jesse Ventura, Phil Nelson, Roger Stone, more
The stretcher the Magic Bullet was found on, Ronnie Fuller's
As noted in Six Seconds in Dallas (Thompson/1976)
Fake Hidell ID and alias, was it part of the Friday story?
Chief Jesse Curry mentions Hidell on Saturday morning
Arresting officer Gerald Hill testimony on the fake ID
Was the Hidell story in operation on Friday or not until Saturday?
The wallet "found" at the Tippit shooting, not introduced as evidence
The Odio Incident, why Sylvia is a credible witness
Why James Files "grassy knoll shooter" confession is not credible
You're not gonna find the shooters, disinformation, golden apples
The guys lower down are kept out of the loop, "the shooters don't even know"
This is not a conventional crime, find evidence that fits the overall paradigm
Fidel Castro's speech on 11/23/63 about the JFK assassination
Jim feels by now he should have earned the trust of BOR listeners
A letter to Maddow recommending she interview Jim DiEugenio
Max Holland's 11 second shot sequence, Jim's review
Frames Z-212 through Z-313, a six second span, oak tree, Tague hit
Groden's restored film, JFK is hit before going behind the sign
That hit can't be from the sniper's nest because of the tree
The lengths gone to, to explain a "lone assassin"
50 Reasons is getting a lot of hits on linked sites
Jim's contribution to the UK conference went well
Len Osanic asks... Please sign this petion Mayor Mike Rawlings to open Dealey Plaza to the public nov 22 2013


---

Show #626
Original airdate: April 18, 2013
Guests: Jim DiEugenio / Jim Fetzer
Topics: Current events / Listener questions / Oswald in the doorway

Play Jim DiEugenio (1:23:03) Real Media or MP3 download


London conference, Jim, John Armstrong and others participating
Dealey Plaza UK Canterbury Seminar April 20th/21st 2013
Were the Boston Marathon explosions a false flag operation?
50 Reasons For 50 Years, Len and Jeff's process and progress
The series serves as an antidote to the Sixth Floor
The Groden episode, The Immediate Aftermath
CTKA, a review of Kaleidoscope (Livingstone/2012)
Fletcher Prouty, Harry Livingstone's reactions to Stone's JFK
Jim to discuss the work of Ron Rosenbaum of Slate Magazine
A recent article by Rosenbaum, Philby and Oswald
Angleton, Oswald, and the false detector program
Angleton, Seymour Hersh, and illegal domestic operations
What about the brown bag? No photo of the bag on the sixth floor
WC testimony of Troy West, dispenser of the brown wrapping paper
WC testimony testimony of Jack Dougherty
Oswald wedding ring left at the Paine house? Marital problems
Rachel Maddow, the NBC company line, a disappointment
Dealey Plaza, National Historic Landmark
Please sign the COPA Petition of Mayor Mike Rawlings
President Obama, Bill Clinton, Webb Hubbell, and JFK
Ruby's request to go to Washington DC
Secret Service advanced notice of the assassination?
The ease of use and pleasure of listening to eBooks
Destiny Betrayed (DiEugenio/2012) why, who and how
Dulles and Truman, the assassination and The Truman Show
Brigitte Wilcke's critique of the documentary Conspiracy Rising
Killing Kennedy film update, a script breakdown and production schedule
Rachel Maddow mentioned MLK's accused assassin
Oswald's Intelligence indoctrination had to be by ONI
He had help getting out of the Marines early
Harold Weisberg's last book Never Again!: (2007)
A Black Op Radio App

Play Jim Fetzer (1:17:08) Real Media or MP3 download


Jim's article, What We Know Now that We didn't Know Then
Jim's article, Lovelady's "arrow" points to conspiracy and cover-up
Papers of Capt. Will Fritz, Billy Lovelady said he was out front
An obfuscated face in the photo, Altgens 6 photo
Jim's focus has gone from the faces to the clothing
Door Man, Black Tie Man, Black Hole Man
Door man's left shoulder is missing
Black Tie Man is in front of and behind Door Man
A black man's profile behind the column
Jim claims Door Man is Lee Oswald
Facial disimilarities between Lovelady and Oswald
Photo and film alterations
Jim contends Black Hole Man is Billy Lovelady
Lovelady was quoted in a 1964 article by Dom Bonafede
FBI report on the above article
in Jim's view Fedora Hat Man may be Jack Ruby
Billy Nolan Lovelady's Warren Commission testimony
Lee told Capt. Fritz he was out front with Bill Shelley
Marrs/Fetzer article, Framing the Patsy:
Jim has many articles at Veterans Today
A CIA false documentary trail, Algens 6 was altered
Red and white, vertically striped, short sleeved shirt
Bill Lovelady's arrow on CE369
Jim's article, Newseum Displays "Oswald's Shirt":
The obscured face is likely Bill Shelley
Zapruder film alteration evidence
Horne/Fetzer article, The Two NPIC Zapruder Film Events:
The Boston explosions and social media false flag awareness


---

Show #625
Original airdate: April 11, 2013
Guest: Jim DiEugenio
Topics: The First Dissenter / Listener questions

Play Jim DiEugenio (1:06:22) Real Media or MP3 download


Researcher Brian Hunt is helping Jim review John McAdams career
Sen. Richard Russell, The First Dissenter, disagreed with the magic bullet theory
They snookered him, he began to turn against the Warren Commission
Helpful contributions by BOR listeners, the reach of Black Op Radio is expanding
Differing beliefs held by JFK researchers, some evidence is just "scenery"
We should promote cogent facts, things we know, not conjecture
Let's go with the best stuff we have, BOR is an honest effort
The WC was a kangaroo court, a perversion of the legal process
O'Reilly's claim that he was at De Mohrenschildt's door at the time of his death
jfkfacts.org makes a pretty solid case that could not have happened
Wesley Snipes film about Hoover, William Sullivan, and Martin Luther King
CIA and FBI counter-intelligence activities against the Fair Play for Cuba Committee
Phillips and James McCord ran an illegal domestic surveillance on the FPCC


---

Show #624
Original airdate: April 4, 2013
Guest: William Pepper / Bill Simpich / Jim DiEugenio
Topics: MLK / The Twelve Who Built The Oswald Legend / MLK/JFK

Play William Pepper (25:11) Real Media or MP3 download


Joint national tragedies, the loss of King, the failure of the mainstream media
The shot did not come from the bathroom, it came from the bushes
Sirhan Sirhan, a response has been filed, a criticism of the magistrate's report
William worked for Robert F. Kennedy and knew Martin Luther King
Our situation now is worse than it was in 1968
We ask for the grant of a new trial, or at least an evidentiary hearing
RFK was hit from behind, the magistrate admits Sirhan was in front of him
The evidence is there, it may shatter the idea of a nation
Martin wept over the plight of the maimed children of Vietnam
He was determined to end that war, he stood firm until he fell
We owe it to his memory, to understand how evil were the forces who took him from us
William speaking tonight at 7:00 at Concordia University in Montreal, Canada
Alternative media gate keepers, won't touch political assassinations

Play Bill Simpich (29:57) Real Media or MP3 download


Part 9: Oswald Takes Center Stage As An Intelligence Asset
The building of the legend was part of handling a rare asset to the intelligence community
Guy Banister (#10) was a dogged anti-Castro activist, a dogged white supremacist
Oswald and the Reily Coffee Company, the Crusade to Free Cuba Committee
Four co-workers went to work at NASA, Banister bid on the NASA security contract
The segregationist Louisiana State Sovereignty Commission, Gerard Tujague
Oswald's connections with U.S. Customs and David Smith
Cuban Revolutionary Council public relations man Arnesto Rodriguez
New Orleans DRE leader Carlos Bringuier, Jorge Bringuier, CIA by 1968
Flexibility is the name of the game, no paper trail
Oswald need not be a mystery, he can be understood
Oswald and Celso Hernandez were arrested together in August 1963
The Mexico City Oswald, he was impersonated on the phone
The cover-up was founded in Mexico City, possibly the assassination itself
Slowly and methodically putting these pieces together

Play Jim DiEugenio (1:01:18) Real Media or MP3 download


Are tickets to Dealey on the 50th available? Don't think so
Hotel rates are going up and rooms are filling up
April 4th, the 45th assassination anniversary of Martin Luther King
Jim Douglass for Probe was the only reporter at the Jowers trial every day
The entire collection of Probe magazine available on disk
William Pepper, Judge Joe Brown, The Assassinations by Jim and Lisa Pease
Jim's open letter to Rachel Maddow, Oswald as the lone assassin
Jim to review Kaleidoscope (Livingstone/2013), a review of (Doug Horne/2009)
Jim to review the career right-wing propagandist John McAdams
CTKA to list 50 things wrong with the Warren Commission
It was really the Dulles Commission, The Warren Omission (Walt Brown/1996)
The structure and workings of the Commission, ended up being a joke
Their poor work on Mexico City, substantial omissions and obfuscations
No description of the action in the Zapruder film, medical drawings
The FBI report was not included, nor was the Silbert and O'Neill report
The worst criminal investigation of a murder case in history
Jim will be signing books in Costa Mesa on 4/13


---

Show #623
Original airdate: March 28, 2013
Guest: Jim DiEugenio
Topics: Dealey Plaza 2013 / Listener questions

Play Jim DiEugenio (1:09:11) Real Media or MP3 download


Destiny Betrayed is out on audio book, Len recommends listening to it
Jim's Dallas contacts are trying to convince Mayor Rawlings to open the Plaza
It may be time to seek a court case or Congressional hearing
Jim and Len thank all those who contribute information to BOR
Jim thinks this is an issue of national concern
The Robert Groden case found that Dealey Plaza is not a city park
There should be thousands of people there, thousands of tourists
Listener questions, the film The Day The Dream Died (UK/1988)
Author Rodger Remington will be starting his own site soon
The lone gunman myth blog, fifteen simple questions for Gary Mack
Collecting and cross-referencing assassination related phone numbers
Fletcher Prouty helped Jim Garrison track Pentagon phone numbers
Rachel Maddow and JFK's connection to Lee Harvey Oswald's rifle
Subjects for discussion, CE-399, Oswald's coke, the limousine driver
Mauser/Mannlicher-Carcano, the Silbert and O'Neill report, etc.
Anybody who studies this case knows that it was a conspiracy
NOTE: (One minute of audio is missing @ 39:51)

Clay Shaw, Jim has traced his public persona, one world/free trade
Shaw was an extension of the eastern establishment free trade doctrine
Shaw was just following orders, he was a low-level operative in the plot
CTKA, FBI Agent Cartha "Deke" DeLoach died
Larry Hancock wiil post a Red Bird airport article
Jim's booksignings in Manhattan Beach on 4/6, and Costa Mesa on 4/13
Len promotes tourism in Dallas this November


---

Show #622
Original airdate: March 21, 2013
Guest: Mark Lane
Topics: The Last Word

Play Mark Lane (1:01:03) Real Media or MP3 download


The Last Word (2012) on the assassination, Citizen Lane (2012) an autobiography
Len enjoys the audiobook, Mark usually writes from the view of refuting false evidence
This book considers the view of the conspirators, dealing with the Secret Service protection
Gerald Behn, in charge of the White House detail, took vacation just before Dallas
11 agents transferred from the detail, the CIA prepared Secret Service credentials
Abraham Bolden reported agents were speaking of not protecting JFK
Clint Hill was able to catch the limo, police met a credentialed SS agent on the knoll
Bob Tannenbaum, HSCA, John McCloy's background
Mark's autobiography was very long, he separated it into these two books
Dorothy Kilgallen was interested in Jack Ruby and had interviewed him
She was concerned with her safety just before she committed suicide
Witness Acquilla Clemons saw men leaving the scene of Officer Tippit's murder
An updated film, "A Rush To Judgement" due soon
Mark was a Freedom Rider, never imagined an African-American President
Americans know what the New York Times has never printed
Mark knew an employee in the National Archives who would alert him
People high up in the government were involved in killing the President


---

Show #621
Original airdate: March 14, 2013
Guests: Dave Ratcliffe / Jim DiEugenio
Topics: 50th Anniversary Efforts / JFK Research / Listener Questions

Play Dave Ratcliffe (2:33:03) Real Media or MP3 download


Understanding Special Operations (1999), Cover-Up (Shaw/Ray 1976)
JFK's American University Address, the writings of Jim Douglass
Jim Douglass: Confronting the Unspeakable (Ratcliffe 2013)
What can we do about the Orwellian landscape we all live in?
50 years since the "extra-constitutional firing of the 35th President"
The National Security State, History Will Not Absolve Us (Schotz 1996)
COPA 1998 Vincent Salandria, A False Mystery Concealing State Crimes
COPA 1998 Martin Schotz, The Waters of Knowledge
COPA 2009 Jim Douglass, Confronting the Unspeakable
Dave's list of Kennedy's 12 "Bay of Pigs"
NSAM 271, I have a rendezvous with Death, Fletcher Prouty
Abraham Lincoln, esteemed by his fellow man, John Kennedy
The web, an electronic world library, work to promote historical truth
Understanding Special Operations is Prouty on The Secret Team
Fletcher lived it, he knew these people, Orwellian control, Freedom is Slavery
Is the suicide of Aaron Swartz mysterious?

Play Jim DiEugenio (1:20:21) Real Media or MP3 download


CTKA, Gary Mack Strikes Again, former Warren Commission critic
Recent article, Dealey Plaza is not listed as a park, very helpful
Fifty years is enough, a second article
March 20, Jim booksigning at Eso Won Books in Los Angeles
Listeners questions, Destiny Betrayed, a reissue of Stone's JFK?
AP was visited by FBI agents, told not to feed Garrison's press releases
A film of Ferrie, Phillips, Bannister, and Oswald? Seen by Bob Tannenbaum
Jack Dougherty and the TSBD? Important
The Hollywood Group and the Zapruder film? Jim visited the Wilkinsons
Their work makes an interesting case for film alteration
Bill Clinton asks Webb Hubbell to get to the bottom of the JFK assassination
The Eisenberg memo, Earl Warren's acceptance of the Chairmanship
Charlie Rose interview of RFK Jr., get RFK Jr. on BOR, pressure Rose
Bill O'Reilly's Killing Lincoln, Killing Kennedy action alert
Ruth Paine visits her sister, but can't remember where she lives
Falls Church, a smoke screen? Avoided where her sister worked and lived
Jim's Bugliosi book review, 50 Reasons For 50 Years
Did the Soviets inform Kennedy of the plot? No. Did they try? Don't know
Richard Case Nagell's story would make a heck of a film
Europeans enjoy Jim and Len, Black Op Radio IPhone App
Movies, Orders To Kill, by William Pepper about the King case
Protesters and counter-protesters, Dallas may be weakening
Be upset, they flexed their muscles, a transparent conspiracy
American free speech, what have we learned from this?
Take the time to write to the above elected officials


---

Show #620
Original airdate: March 07, 2013
Guest: Jim Lesar, Robert Groden, Jim Douglass, Vince Palamara
Topics: George Joannides / Dallas arrest / Public appearances / Secret Service

Play Jim Lesar (11:04) Real Media or MP3 download


Court of Appeals, District Court abuse of discretion by denying attorneys fees
George Joannides CIA/HSCA liaison, CIA forces FOIA litigation
A great deal of expense, time, and money, other avenues, other lawsuits
An iron curtain of disclosure, the end of the Jefferson Morley case
Various routes can be pursued, an uphill battle, eventually we will prevail

Play Robert Groden (12:08) Real Media or MP3 download


Arrested two years ago, thrown in jail, case thrown out, judge was fired
Appellate Court found for Robert, pursuing a federal case against the City of Dallas
First, Fourth, Fifth, and Fourteenth Amendment rights
Jim Schutze, the Sixth Floor Museum is a fairy tale and a fraud, Mack knows it...
Dallas Still Wants to Control Speech on JFK Anniversary by Jim Schutze

Play Jim Douglass (05:08) Real Media or MP3 download


Jim to speak in Vancouver, BC, Canada on Friday
A Martyrs to the Unspeakable workshop on Saturday, followed by a play

Play Vince Palamara (1:26:24) Real Media or MP3 download


An interest in the Secret Service and JFK starting in the early 90's
In 2007 Vince was temporarily persuaded by Reclaiming History
A 576 page book, Survivor's Guilt, due in September
Vince interviewed over 80 former agents, viewed films and photos
Why did the Secret Service fail? Cyril Wecht suggested Vince investigate
In 2005 Vince sent Clint Hill a 22 page letter, Hill got angry
Gerald Blaine knew of the letter, then wrote The Kennedy Detail (2011)
Clint Hill wrote Mrs. Kennedy and Me (2012), another book due this year
Prior protection had been remarkable, JFK did not order agents off the car
11 agents asked for transfers just before the assassination
October 14th, 1963, Agent Shipman dies of heart attack at Camp David
The bubble top could have deflected a bullet, action through inaction
Emory Roberts recalled Agents Lawton and Rybka from attending the limo
Roberts became President Johnson's Appointments secretary
Fall of 1963, unusually, Protective Research agents accompanied JFK
Hill notes the large rear head wound, but ignores the Tague hit
Vince contacted Abraham Bolden in 1993, Echo From Dealey Plaza (2009)
Vince has a detailed chapter on the Chicago Plot
Since the ARRB, we know things we theorized before
Agents expressed anger towards JFK due to his private life
Bad enough they assassinate the man, don't blame him for his own death
The people who make the money are those who say Oswald acted alone
Enemy of the Truth (Fiester/2012), the car slowed down, looked like a stop
50 years of questions, we need answers, open some eyeballs
Assassinating JFK's behavior, what about LBJ?
Gerald Blaine autograph on JFK head shot photo
Motorcycle escorts, media, military aide, etc. were different in Dallas


---
---

Show #619
Original airdate: February 28, 2013
Guest: Col. Fletcher Prouty
Topics: Pentagon insider information

Allen Dulles and the CIA

Play Col. Fletcher Prouty Audio (46:08) Real Media or MP3 download


Allen Dulles was in Paris with the Wilson Peace Conference group after WW I
The Dulles's were senior directors of Sullivan & Cromwell, an office in Nazi Germany
The World Council of Churches, OSS WW II experience, an unusual individual
Preaching anti-Communism, he abolished the DDA, the office for planning
An agency and a government of reaction, a straightjacket Kennedy was trying to remove
Gen. Smith, SACSA, Gen. Erskine, Special Ops moved in to the Joint Chiefs of Staff
Importance of Deception, Gen. Krulak, Counterinsurgency began under Eisenhower
The bureaucracy was all ready for Nixon, the infrastructure was in place
The Taylor letter, NSAMs 55, 56 and 57, the shock in Washington
Lemnitzer was not a cold warrior, his successor Taylor was, a major change
Taylor, not the representative military man of that time, made Ambassador to Vietnam
The make up of the Taylor/Cuban Study Group, Dulles made up the witness list
Dulles did some indoctrination on Bobby Kennedy and Maxwell Taylor
The Study Group's report was in the form of a letter to Kennedy

The NSA

Play Col. Fletcher Prouty Audio (19:58) Real Media or MP3 download


The NSA, the eyes and ears of America in the world, a purely mechanical job
The NSA was used to detect information around the world in the 60's
Sheer volume of information is overwhelming, computers are needed to filter it all
The NSA is a governmentally/militarily directed agency
The CIA is different in that it is an independent agency with a focused agenda
JCS - Joint Chiefs of Staff
Occasional collisions of policy between the agencies and military operations
How the checks and balances failed in the Iran/Contra operations
The abolishment of the OSO was a mistake, a breakdown of checks and balances
Isolating departments from each other under seperate commands and personalities

Ed Lansdale in Dealey Plaza, November 22, 1963

Play Col. Fletcher Prouty Video (9:46) YouTube


Investigation of Dealey Plaza photographic evidence, three men, not tramps
In the first picture, another man, his back to the photographer
That man is General Lansdale, a strange little eye-catch, a bit of expression
Lansdale had sent Prouty to the South Pole, he was out of the country on the 22nd

The Bay of Pigs Explained

Play Col. Fletcher Prouty Video (55:10) YouTube


Kennedy was in the Navy, he was a congressman, then a senator
Eisenhower had approved a base to train exile Cubans to incite a rebellion
Eisenhower would never have approved an invasion
The fourth Kennedy/Nixon debate, Kennedy knew the leaders of the Cuban program
The CIA changed the plan to a 3,000 man invasion before the inauguration
Marine Colonel devised the plan, Kennedy waited for the air strike
Destroyed seven of 10 Cuban jets, JFK ordered the destruction of the three
The Cuban Study group, Operation ZAPATA, Dulles, Burke, Taylor, RFK
Walter Bedell Smith, Truman's DCI, a democracy cannot wage war
Covert operations can be done up to a certain size, should be taken from the CIA
Fletcher briefed the JCS on NSAM 55, a major change
A key point in Kennedy's difficulties with many points of power
McGeorge Bundy called Gen. Cabell and cancelled the additional air strike
Why? Not elaborated, there was no air cover in the plan
42,000 rifles, submarines, not covert, advised to keep Americans out of Asia
NSAM 263, Vietnam policy, Taylor and McNamara went to Vietnam
The Taylor/McNamara Report, withdraw all U.S. personnel
Society for Historians of American Foreign Relations, opposition to the film JFK
570 billion dollars, the Military/Industrial Complex, Kennedy and the report
A history of the U.S. in Vietnam, the Pentagon Papers, Daniel Ellsberg, DOD/ISA
Lodge confers with the President, no mention of JFK's assassination


---

Show #618
Original airdate: February 21, 2013
Guest: Jim DiEugenio / Bill Simpich
Topics: Current Events / The Twelve Who Built The Oswald Legend

Play Jim DiEugenio (1:19:28) Real Media or MP3 download


CTKA, Destiny Betrayed book signings, March 20 in LA, April 6 in Manhattan Beach
Coming reviews of Bond of Secrecy, Our Man In Haiti, and Kaleidoscope
Morley v. CIA, stonewalling on FOIA requests about George Joannides
DRE, Phillips, Clare Boothe Luce, summer 1963, Oswald's New Orleans profile rises
Carlos Bringuier, a scuffle on Canal Street, LHO arrested, requests FBI interview
Very weird things going on to configure Oswald for a commie sympathiser
HSCA needed a liaison with CIA, Joannides, lied about his relationship with the DRE
Jefferson Morley has been trying to find out what the CIA was hiding
The ARRB knew this was important, 1,100 documents still being withheld
O'Reilly and National Geographic on Killing Lincoln
John Judge and Mayor Rawlings (BOR #617), background of Ruth Altshuler
First-ever female grand jury member, subpoenaed on the day of JFK's assassination
The Sixth Floor, a Trojan horse for City Hall and the Dallas power elite
A correction, Robert Groden was ticketed 80 times, arrested once or twice
The week long permit may not be in effect, jurisdiction of the Dept. of the Interior
Dallas attorney Brad Kizzia, Dallas is getting a lot bad publicity
Listener questions, 50 Reasons for 50 years..., did Tippit drive Oswald?
Did Tippit double JFK at the autopsy? There is no evidence for this
Roscoe White diary debunked, Double Cross (Giancana/1992), not credible
Judy Baker, a distraction, her story has changed, a tell-tale point, Carol Hewitt
Appreciation for Jim and Len, a request for BOR to air twice weekly
A strong and consistent BOR, not watered down by overexposure, not profit driven

Play Bill Simpich (35:13) Real Media or MP3 download


Part 8: The CIA-Army Intelligence Mambo, Dorothe Matlack, Tony Czajkowski
Army and CIA debriefing specialists, David Morales and the Caribbean Action Center
George de Mohrenschildt was debriefed by Matlack and Czajkowski
Matlack was assigned to "defector matters", odds are she had an interest in Oswald
Ties between Herbert Itkin, James Angleton, Allen Dulles
The Army Intelligence angle deserves far more research than it gets
Few books out there on military intelligence programs
Need FOIA releases on: Plan Judas (DIA), AMTORRID (Army)
Jack Modesett, Harold Feeny, Operation Patty (Navy)
In 1962 the Defense Intelligence Agency was formed by JFK
TSA lawsuits, Gilmore v. Gonzales, "Papers please"
Secret law, judges fear, the antithesis of a democratic society


---

Show #617
Original airdate: February 15, 2013
Guest: John Judge, Jim Douglass, Bill Kelly
Topics: Dallas 2013 / JFK Research

Play John Judge (44:14) Real Media or MP3 download


COPA 50th anniversary JFK conferance, November 22-24, the Aloft Hotel
COPA Malcom X 47th anniversary conferance, February 21, Howard University
10 Points of Agreement, 26 speakers, 100 registered attendees already
Trying to secure a permit for a moment of silence in Dealey Plaza
Gary Mack obstructionism of the long-standing COPA observance
The Sixth Floor's exclusive permit, COPA's continuing efforts
John interviewed in the Wall Street Journal and on Fox News
COPA met with Dallas' mayor in Washington during the recent inaugural
Content based denial of free speech
COPA represents the majority of opinion regarding the facts of the assassination
According to Rawlings, even Robert Kennedy Jr. would "have to stay on point"
A designated National Historical Site, protected by the courts
A perpetuity of silence, John made several suggestions to the mayor's committee
Serious thought about a legal claim to our First Amendment rights in court
The annual "And We Are All Mortal" observance at American University, June 10
Write of your concerns to Mayor Rawlings

Play Jim Douglass (47:39) Real Media or MP3 download


JFK and the Unspeakable now available in paperback and as an eBook and on audio
The story of anyone who stands up for the truth and has the courage to do so
JFK and the third world, Indonesia, Johnson took exactly the opposite direction
On March 7-9 Jim will speak in Vancouver at Simon Fraser University
On March 6, Jim will speak at the library in Hedley, BC
The importance of rain, JFK and the Nuclear Test Ban Treaty, Rain and the Rhinoceros
Ralph Yates, Roger Craig, Silvia Odio, Jacqueline Kennedy, Rose Cheremie,
Charles Crenshaw, Richard Case Nagel, Caroline Arnold, Ed Hoffman,
Julia Ann Mercer, Wayne January, Robert Vinson, James Patello
Wayne January worked at Red Bird Airport, incidents before the assassination
Read the book and study before coming to hear Jim speak
Take hope from JFK's assassination, his courage to risk his life for peacemaking
Jim Douglass Schedule Vancouver march 2013 View Here

Play Bill Kelly (28:45) Real Media or MP3 download


Bill runs JFKcountercoup, Missing ONI Records Not Missing At All
Larry Huff, Marine report concluding Oswald could not have committed the assassination alone
Fred Reeves, ONI investigator who investigated Oswald's defection in 1959
ONI Director Admiral Rufus L. Taylor, we know records exist
The ARRB could not get anything out of ONI, LCDR Terri Pike was almost courtmartialed
Oswald's brother John Pic was in the U.S. Marine Corps Reserve?
Robert Oswald's book, still a living witness, Denton, Texas
Not released for reasons of national security, March 10-16, Sunshine Week
Robert F. Kennedy Jr. arrested Wednesday at the White House


---

Show #616
Original airdate: February 7, 2013
Guest: Jim DiEugenio
Topics: Dallas 2013 / Listener Questions

Play Jim DiEugenio (1:37:10) Real Media or MP3 download


RFK Jr. and Charlie Rose interview, AT&T Performing Arts Center, Chris Heinbaugh
Bill O'Reilly says he was at de Mohrenschildt's house and heard the shotgun blast
Five scheduled films: Parkland, O'Reilly's book done for TV, Legacy of Secrecy
Two are pro-conspiracy: Dallas In Wonderland and a documentary by the same filmmakers
The 50th's predicted large media exposure has already begun
Dallas' "official" ceremony not to be open to the public, they have a week-long permit
They fear a big crowd, estimates of over 900 people, Jim wants to seek an injunction
Jim wants the attention of the international media, but not while in handcuffs
Listener questions, O'Reilly used to follow Gaeton Fonzi, the 1983 film The Day After
Destiny Betrayed (2012) impressively updated, chapter 14: Garrison Must Be Destroyed
A review by Jim of The Untold History of the United States (Stone/Kuznick 2012)
A research community without a leader, here is what is known
Edmond Black, the Chicago Plot, written before the HSCA
Jim's good work as an author of books and with Probe
The fim Executive Action (1973) mentions the Vietnam withdrawal as a motive
Oliver Stone Untold History videos on YouTube
Fall 1961, Dulles and the Joint Chiefs recommended a first strike against the Russians
Did Phillips plan for an attack of Cuba and a full bore preemptive nuclear strike against Russia?
Plan A to start a war, Plan B to create a lone nut gunman, a letter to National Geographic,
JFK knowledge of raids on Cuba? Mongoose was terminated, problems getting it turned off
Jim Marrs on Zapruder Film alteration, complete alteration vs. obscuring rear head wound
Petitioning the White House to reopen the Kennedy Assassination
In History's Shadow (Biles 2002), on Kerry W. Thornley


---


Show #615
Original airdate: January 31, 2013
Guest: Jim DiEugenio
Topics: RFK Jr. / Listener Questions / Destiny Betrayed

Play Jim DiEugenio (53:27) Real Media or MP3 download


RFK Jr. interview with Charlie Rose, no Kennedy has gone on record against the WC
The show was taped but has not yet aired, it has created a mini media sensation
Brothers (Talbot 2008), One Hell of a Gamble (Fursenko/Naftali 1998)
Bobby was interested in the Garrison investigation, he doubted the WC
Rose started in Dallas, an establishment figure, he leaned toward a mob hit
No transcript, audio or video of this interview, still under Dallas auspices
RFK Jr. called Jim Douglass and thanked him for JFK and the Unspeakable (2010)
Listener Questions, KHOU in Dallas, where Dan Rather got his start
J.D. Tippit was married and had a girlfriend, his true intention, no full biography
Jim thinks LHO was not at 10th and Patton, Tippit was shot to enrage the Dallas police
Tippit was out of his patrol area, three versions of Dallas Police radio calls tape
Of whom would you ask three quesions? Oswald, then Ruby
In the summer 1963 did you have any intimations that someone was manipulating you?
Did you go to Mexico City? If no, where were you? If yes, what did you actually do?
Where did you go between the TSBD and the Texas Theater?
Roger Craig testified before the Shaw grand jury, Craig and the Rambler troubled the police
Lt. Day and the CIA? Other Dallas police and the CIA? Police were trained by the CIA
Would truthful document releases be believed? Wouldn't factions still argue?
What are we looking for to be released? ARRB says 1,100 documents still need release
New Orleans, Garrison, Clay Shaw trial, Smoking guns? Doubt it
The plot may have been hatched when Kennedy established back channels

Play Jim DiEugenio (49:22) Real Media or MP3 download


Destiny Betrayed (DiEugenio 2012), last chapter, Shaw would have been opposed to JFK
Free trade and globalism, International House, International Trade Mart, Freeport Sulphur
CIA had a Y file on Shaw, Shaw was briefed before travel overseas, met with high officials
CIA Domestic Contact Service, Shaw was in San Francisco the day of the assassination
12 Shaw/Bertrand witnesses, the FBI lied, Shaw called Dean Andrews to represent LHO
Shaw's lawyers, they got all kinds of help and lied about it, obstruction of justice
Three LHO wallets, Castro back channel, Phillips/Bishop, Dulles was part of the conspiracy
The establishment knows something went wrong in 1963, the country would never be the same
Garrison was first to focus on Mexico City and Vietnam, first to call it a coup
ARRB releases show CIA activity against Garrison out of Angleton's office
Vince Salandria congratulated Jim on his updated Garrison book
Jim likes BOR's 50 Reasons for 50 years... series, what is known
The 50th is going to be big, JFK 101, facts that are true


---


Show #614
Original airdate: January 24, 2013
Guest: Sherry Fiester / Andrew Wakefield
Topics: Enemy of the Truth / Vaccines and Autism

Play Sherry Fiester (1:02:11) Real Media or MP3 download


Did not believe the Warren Report, entered law enforcement as a crime scene investigator
In 1993 her sister Debra Conway pointed out the blood suspended in the air in Z-313
Use scientific forensic disciplines to have information to take to court
Enemy of the Truth (2012), a distorted historical record of the assassination
Blood spatter analysis, fatal head shot trajectory analysis, peer reviewed
There was more than one shooter, a grassy knoll shooter, but not for the head shot
Enemy of the Truth, quoting John Kennedy, eight myths forensics could address
Dallas police investigative standards, ear witnesses, blood in the Z film, the limo stop
Ballistic testing, grassy knoll head shot, two head shots
Historical information, recent forensic research, analysis and conclusion
Something that we could take to court, a book for everyone, deals with the facts
Dallas and the 50th, don't give up on them to do the right thing
The controversy brings a lot of attention to JFK researchers
Historical researchers, capable of critical thinking, have valuable information
SA Robert Frazier, the limo examination, even in 2002 he was still covering
Sherry will speak at the next Lancer conference on the front shot
Surprising how evidence was handled, no report on the collected window sill
Learn and share information, share books, there is a truth, important to act
Someone Would Have Talked (Hancock 2010), The Girl on the Stairs (Ernest 2011)

\ Play Andrew Wakefield (52:44) Real Media or MP3 download


Dr. Wakefield is a gastroenterologist and has investigated autism and vaccines
A rise from 1:10,000 to 1:25, Dr. Wakefield's career has suffered severely
Non-vaccinated children are healthier, the MMR vaccine contains three live viruses
Other vaccines contain killed components, mercury preservative, aluminum, pig virus
Parents, schools, families experience problems with their children, they form interest groups
Some seek the cause, some seek a treatment, not anti-vaccine, but for safe vaccines
Lawyers get involved, government has indemnified the vaccine makers
The government has acknowledged an MMR and encephalitis association
Vaccine Injury Compensation Program (VICP), placed on the taxpayer
The loss of public confidence may lead to the return of certain diseases
The Cochrane review of vaccines to prevent influenza in healthy adults
Questionable and illegal practices, suing the British Medical Journal in Texas
The Academic Integrity Fund, to help fight back against the likes of Bill Gates
Direct-to-Consumer marketing of pharmaceuticals, Vaccine Court awards
The Italian vaccine case, the Dr. Wakefield Justice Fund


---


Show #613
Original airdate: January 17, 2013
Guests: Bill Simpich / Jim Marrs
Topics: The Twelve Who Built The Oswald Legend / 50th Anniversary

Play Bill Simpich (46:11) Real Media or MP3 download


Part 7: The hand-off from De Mohrenschildt to the Paines
Oswald's return from the Soviet Union with a wife and child and no money
Peter Gregory wrote about Lee's ability to speak Russian well enough to be a translator
Max Clark was a security consultant for General Dynamics, his wife was a Russian princess
White Russian community, Clark advised De Mohrenschildt to meet Oswald
The Paines met the Oswald's at the Magnolia party at the home of Everett Glover
Ruth Paines' family had a lot of connections to the CIA
Michael Paine (#12) worked for Bell Helicopter, babysitting Oswald
Oswald was manipulated, "Now everyone will know who I am"
It's kind of like smoke, a coup of convenience, economics drove a lot of the situation

Play Jim Marrs (57:11) Real Media or MP3 download


Robert Kennedy Jr. is publicly questioning the Warren Commission
LBJ and Hoover are provably guilty in the cover up, accessories after the fact
There was a coup d'etat in the United States in 1963
Sincere lone assassin believers vs. those who have dissembled and misinformed
There has been lies, deceit and fabrication from the absolute beginning
The Zapruder film was altered, the autopsy was manipulated
The 50th, you're gonna see more people coming out, come to a truthful understanding
Will a government official get up? No. You can't trust the basic evidence
Seven hour interview with John Armstrong Download here
Harvey and Lee, not some wild theory, 1960, Hoover and an Oswald imposter
CIA, FBI, U.S. Military, anti-Castro Cubans all working together in Mongoose
They sent these hit teams to Dallas and set Oswald up to be the patsy
Loose ends, nothing fits, D.A. Wade, fingerprints on the rifle
Dealey Plaza is a public park, come, be respectful, just be there
The public has a right to peaceably assemble
ARRB revelations of Zapruder film alteration
Crossfire (1993), Our Occulted History (2013)


---
---

Show #612
Original airdate: January 10, 2013
Guest: Jim DiEugenio
Topics: Listener Questions / Destiny Betrayed

Play Jim DiEugenio (1:26:08) Real Media or MP3 download


2nd Amendment issue, Piers Morgan and Alex Jones debate, Alan Dershowitz
CTKA Action Alert, Bill O'Reilly's Killing Kennedy
The WC was not an error, they did what they wanted to do, frame Lee Harvey Oswald
Arnaldo M. Fernandez review of Castro's Secrets
Marina Oswald's second husband, Kenneth Porter, did work at Collins Radio
The Alliance for Progress, Battling Wall Street (Gibson 1994)
Ordeal in Africa (Mahoney 1983), Bay of Pigs Declassified (Kornbluh 1998)
Confessions of an Economic Hit Man (Perkins 2005) , Probe back issues
Kennedy was killed by his enemies, the Steel Crisis, NSAM 271
Garrison noticed the complete reversal of Kennedy's foreign policies
Destiny Betrayed (DiEugenio 2012), Vietnam as a motive for the assassination
LBJ reversals of JFK policies, Congo, Katanga province
Indonesia, JFK supported Sukarno, Jock Whitney, Laos, Air America
Harry Truman's CIA editorial, Dulles' consciousness of guilt
Dulles was a part of the conspiracy and a prime component of the cover up


---

Show #611
Original airdate: January 3, 2013
Guest: Col. Fletcher Prouty / Jim DiEugenio
Topics: The High Cabal / Destiny Betrayed

Play Col. Fletcher Prouty (44:19) Real Media or MP3 download


Winston Churchill referred to the bombing of London as the work of the High Cabal
Buckminster Fuller referred to a Super Elite, with an asset of anonymity
From an infinite world, via Magellen, to a finite sphere
Exploration and inventorying of the world, proprietary colonies, surveyors
Haileybury College, Thomas Malthus, Malthusian theory regarding food and overpopulation
Darwin and the Origin of Species, survival of the fittest, genocide
British Society for Psychical Research, the striped flag of the East India Co.

Play Jim DiEugenio (1:07:14) Real Media or MP3 download


Questions, Larry Hagman, Who shot J.R.? What happened to the supposed second LHO?
Harvey and Lee, doubling would have occured around age 11, not all questions are answered
TSBD shooting reenactment, the stack of boxes under the rifle and the height of the window
John Armstrong documents at Baylor, Jim on Halberstam, Spector and Wecht
Altgens 6 photo, Oswald or Lovelady in doorway? A radioactive issue
James Tague wound, the FBI tried to ignore it, but it became too widely publicized
Destiny Betrayed, the HSCA, Tanenbaum and Sprague, Gaeton Fonzi
Press attacks on Richard Sprague, Robert Blakey, de Mohrenschildt's death
Some deaths should not be brushed off as coincidence, the strange position of the rifle
Blakey recommended a conspiracy featuring only five or six people, other HSCA shortcomings
Oswald in Mexico City is clouded with a mist, an investigative leap to see the impersonation
Odio and Leibler, an invitation to his hotel room, the bus to Mexico City
Speaking very poor Russian and very good Spanish, not one picture of Oswald
Earl Warren wanted to simply ratify the FBI investigation
Garrison's sophisticated understanding of events in Mexico City
David Atlee Phillips courted Bugliosi to write a book


---