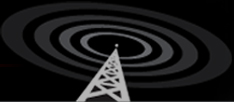 Archived Shows - 2020 : "Where the Lone Assassin Myth comes to Die..."
If you don't see this weeks show try "Refresh" F5
We take questions for guests
EMAIL
the show live! or send in questions anytime

All The Black Op Radio Shows archived on
MP3 - available for direct download
Details at Products page

If you enjoy the archives please consider a donation... Or subscribe to the show... A subscription is a monthly automatic payment


$1/per show - a $52.00-donation
Support Black Op Radio for the 2020 season
-------------------------------------------------







Show #1018
Original airdate: Nov 26, 2020
Guests: Jim DiEugenio
Topics: JFK's Middle East Policy
Play
Jim DiEugenio
(1:42:34)
MP3 download
Jim is working on a review of Fred Litwin's new book On The Trail of Delusion
Jim's review to be titled On the Trail of Fred Litwin
Gerald Posner's review of Litwin's new book on Garrison
At Kennedys and King
Article: Trump, Biden and the JFK Act: Something Can and Should be Done by Mark Adamczyk
Article: The Jakarta Method by Vincent Bevins by Jim DiEugenio
Article: Nasser, Kennedy, the Middle East, and Israel by Jim DiEugenio
The 1953 overthrow of the Prime Minister of Iran, Mohammed Mossadegh, by the Dulles brothers
Jacobo Arbenz of Guatemala overthrown in 1954
Mossadegh was a democratically elected leader who wanted to get his country away from European imperialism
Mossadegh nationalized the British Pertroleum company which controlled Iranian oil
The Brits recruited the ulema/mullahs in Iran
Operation Vulture in Vietnam
"We have a clean base there now, without a taint of colonialism.
Dien Bien Phu was a blessing in disguise" - John Foster Dulles
Richard Nixon was the first to advocate insert American troops in Vietnam in 1954
Foster Dulles's series of treaties: SEATO, the Baghdad Pact (CENTO), OAS
These were all supposed to be anti-communist
FREE Borrowable Ebook: The Ugly American by William J. Lederer and Eugene Burdick
Kennedy was very impressed by this book and bought 100 copies of it
And sent it to everyone in the Senate
Kennedy helped in the making of the movie based on the book
Nasser refused to join the Baghdad pact
Dulles then pulled the funding for the Aswan Dam project
Nasser responded by nationaling the Suez Canal and approached the Soviets for building the dam
The secret plan by Britain, France and Israel and the Suez Canal crisis
Britain and France had cofounded the canal
Israel feared Nasser
Eisenhower was very angry as Anthony Eden, Prime Miniser of UK, did not consult with him
Eisenhower and Dulles decided to teach the British a lesson
England was not leading the Western world anymore; the United States was
After the Suez canal crisis, Eisenhower and Dulles began to court Saudi Arabia
Nasser was a socialist and wasn't part of a royal monarchy unlike Saudi Arabia
Nasser ran a secular republic in Egypt which was NOT based on Islamic fundamentalism
"We can help fulfill a great and promising opportunity to show the world that a new nation,
with an Arab heritage, can establish itself in the Western tradition and successfully withstand
both the pull toward Arab feudalism and fanaticism and the pull toward Communist authoritarianism"
- John F. Kennedy in the Senate (Algeria speech)
Saudi Arabia advocates Wahhabism, an extremist Islamic philosophy
Article: A Democrat Looks at Foreign Policy by John F. Kennedy, October 1957, Foreign Affairs Magazine
Nasser arrested several leaders of Muslim Brotherhood and raided their mosques
FREE Borrowable Ebook: Devil's Game: How the US Helped Unleash Fundamentalist Islam by Robert Dreyfuss
The British Empire backed the Muslim Brotherhood
The cover-up of Kennedy's foreign policy is more extensive than the cover-up following his assassination
Kennedy appointed John S. Badeau as his ambassador to Egypt
Badeau was the leading scholar on Egypt in the United States
AIPAC = American Israel Public Affairs Committee, one of the most powerful lobbying groups in USA
Nasser's United Arab Republic (UAR)
Libya was one of the richest countries per capita
Hillary Clinton decided to overthrow Gaddafi
The United States is opposed to having secularists in the Middle East
Hillary Clinton is a neocon
Kissinger was responsible for the genocides in Bangladesh, East Timor and Cambodia
Kennedy did not like dealing with Saudi Arabia
The Yemen civl war of 1962 where Nasser wanted Yemen to be a republic
And Saudi Arabia wanted a return to monarchy
Kennedy backed Nasser over the war in Yemen
David Ben Gurion and Golda Meir did not want to negotiate with the Palestinians
Israel's nuclear reactors
Ben Gurion wanted Israel to have nuclear weapons as a deterrent against Arab attacks/invasions
Did JFK cause Ben Gurion's resignation?
How the US's foreign policy changed after JFK's assassination
The neocon movement began under Gerald Ford
Ford moved Donald Rumsfeld and Dick Cheney into the White House
Rumself and Cheney thought that Kissinger was too liberal
They wanted to go back to the era of Dulles, Paul Nitze and George Kennan
---
Show #1017
Original airdate: Nov 19, 2020
Guests: Dr. David Mantik, John Barbour
Topics: JFK Assassination Research
Play
Dr. David Mantik, John Barbour
(1:50:12)
MP3 download
FREE Borrowable Ebook: Breach of Trust by Gerald D. McKnight
Fred Litwin's favourite word: factoid
He calls many of the facts of the case factoids
The fact that a Mauser was found on the sixth floor has been called a factoid
Documentary: The Zapruder Film Mystery
"And, of course, the Robert Kennedy assassination was a conspiracy as well" - Litwin
The problems with Oswald's ordering of the "murder weapon"
The shells found at the Tippit murder scene were marked with the initials of the police officers
Yet when the shells were examined later their initials were vanished
Nobel Laureate Luis Alvarez deviced the Jet Effect theory to explain the backward movement of Kennedy's head
Article: Jet Effect Rebuttal; Download PDF here
Kennedy being shot from the front has also been called a factoid
Many of the board members of ARRB were anti-conspiracy
Judge John Tunheim served as the chairman of the ARRB
Tunheim said he examined all the documents and found nothing that was central to the assassination
"Every forensic pathologist who had viewed the autopsy evidence
had concluded that Kennedy was shot [only] from behind" - Litwin
None of these forensic pathologists had examined the body. How could they? It was gone
These experts had only second-hand evidence
Article: How Five Investigations into JFK's Medical/Autopsy Evidence Got it Wrong by Dr. Aguilar
No legal providence to the autopsy photographs
"Science is the belief in the ignorance of experts" - Richard Feynman
If Litwin is truly such a devotee of authority, he might consider converting to Catholicism !!
Voters do not use reason to decide political issues
They use reasons to preserve their biases
Article: Jim DiEugenio on Litwin's book
We can't rely on Litwin to tell us the real facts



Part B: John Barbour; beginning at 1:03:34
Three documentaries by John Barbour
John Barbour to speak at the CAPA Virtual Conference
Free Student Conference on Friday, November 20th
Conference to continue on November 21st and 22nd
Register here for just $50 which includes one year CAPA membership
Schedule of the conference
The First Family by Vaughan Meader
John's website: www.johnbarboursworld.com
---
Show #1016
Original airdate: Nov 12, 2020
Guests: Andrew Kiel, Jim DiEugenio
Topics: JFK Assassination Research
Play
Andrew Kiel, Jim DiEugenio
(1:50:27)
MP3 download
Andrew Kiel is a retired AP US History teacher & adjunct professor at University of Akron
And author of J. Edgar Hoover: The Father of the Cold War
Kiel's presentation at CAPA's conference next week
Free Student Conference on Friday, November 20th
Conference to continue on November 21st and 22nd
Register here for just $50 which includes one year CAPA membership
Schedule of the conference
CE399 aka the magic bullet
Carlos Hathcock, the legendary USMC sniper
Hoover concluded that Oswald was the lone shooter on the day of the assassination
Hoover's personal files on almost everyone important
Allen Dulles and John Foster Dulles
B.J. Martin, motorcycle policeman riding next to Bobby Hargis
Martin stated that the order of cars was changed on the day of the assassination
Kennedy's car was supposed to be the seventh in the motorcade but was changed to be at the front
8 motorcyle policemen were supposed to ride at the rear which was then changed to 4
Emery Roberts was the head of the secret service car behind Kennedy
Video: Secret Service agent Donald J. Lawton is perplexed on being ordered away from the Presidential limousine
Roberts went on the become the Chief of Staff under LBJ
Video: JFK's last press conference on Nov 14, 1963: "..that is our object - to bring Americans home.."
Video: JFK talks about pulling 1000 troops from South Vietnam in the same press conference
DPD Patrolman Joe Marshall Smith smelled gunpowder in the parking lot
Witnesses reported that Kennedy was hit in the right temple
June 10 1963, JFK's American University commencement address titled 'A Strategy of Peace': Audio, Video, Text
"Democracy is not perfect, but we have never had to put a wall up
to keep our people in, to prevent them from leaving us" - John Kennedy
Contact Andrew Kiel at osbkie@excite.com



Part B: Jim DiEugenio; beginning at 57:28
Gerald Ford was the beginning of the neocon movement
Donald Rumsfeld and Dick Cheney were a part of Ford's administration
Rumsfeld and Cheney thought that Kissinger was too liberal
At Kennedys and King
Article: I was NOT a Teenage JFK Conspiracy Freak by David Mantik
Mantik reviews Fred Litwin's book I Was A Teenage JFK Conspiracy Freak
Article: Trump, Biden and the JFK Act: Something Can and Should be Done by Mark Adamczyk
---
Show #1015
Original airdate: Nov 05, 2020
Guests: Gary Hill
Topics: JFK Assassination Research
Play
Gary Hill
(1:20:14)
MP3 download
Article: Rand Development and U.S. Intelligence by Gary Hill
How Gary got interested in the case
Robert Webster and his "defection" to Soviet Russia
Gary's website: www.theotheroswald.com
Webster worked for the RAND Development Corporation
Marina met Webster in the Soviet Union
Airforce Intelligence operation 'Longstride'
James Angleton and his mole-hunt
If Oswald wanted to become famous by killing Kennedy, then why did he deny shooting him?
"The most important letter in CIA is A=Agency" - Col. Fletcher Prouty
Curtis LeMay ran RAND Corporation
RAND Development Corporation was founded by James Rand Jr.
Ruth Paine had connections with Robert Webster
CIA's mind control project MK-Ultra
H.J. Rand Foundation was a part of MKULTRA SUB-PROJECT NO. 79
Rand Development was a "cut-out" for the purpose of funding organizations engaged in very "sensitive" research
Oswald's Mexico city trip
Article: Marina & Robert by Gary Hill
---
Show #1014
Original airdate: Oct 29, 2020
Guests: Dr. Cyril Wecht / Jim DiEugenio
Topics: JFK Assassination Research
Play
Dr. Cyril Wecht / Jim DiEugenio
(1:47:03)
MP3 download
CAPA 2020 Virtual JFK Conference
CAPA's website www.capa-us.org
Free Student Conference on Friday, November 20th
Conference to continue on November 21st and 22nd
Register here for just $50 which includes one year CAPA membership
Schedule of the conference
Speakers include Gary Aguilar, Russ Baker, John Barbour, Dick Russell, Dr. Cyril Wecht
Russell Kent, Andrew Kreig, Mark Crispin Miller, David Denton, Judge Brandon Birmingham
Humes and Boswell had never performed a gun-shot autopsy before



Part B: Jim DiEugenio; beginning at 25:12
At Kennedys and King
Article: All in the Family: Charlotte and Jonathan Alter by Wayne Stewart
Article: Nasser, Kennedy, the Middle East, and Israel by Jim DiEugenio
Listener questions answered
ARRB tried to get Walter Sheridan's files on the NBC hit piece on Jim Garrison
Harry Connick destroyed Garrison's files
Fred Litwin's very bad book on the case titled I Was A Teenage JFK Conspiracy Freak
Article: Jim Garrison vs. Fred Litwin: The Beat Goes On (part 2) by Jim
Litwin' new book titled On The Trail of Delusion: Jim Garrison: The Great Accuser
David M. Shoup, General, USMC
FREE Borrowable Ebook: Day of Deceit by Robert Stinnett
Oswald was arrested at 1:51 PM CST, Dallas
McGeorge Bundy and the draft of NSAM 273 written on Nov 21, 1963
Article: John Hankey, Dark Legacy, aka JFK2 by Seamus Coogan
Article: John Hankey Marches Onward and Downward by Seamus Coogan
Transcript of Jim's presentation (2010) (covers John Hankey and Dark Legacy)
Documentary: A Good American; about the life of Bill Binney, NSA analyst
Video: Chris Wallace Destroys Jim Comey's Lies About FBI (Russiagate)
The Kennedys and Civil Rights: How the MSM Continues to Distort History - Part 1, Part 2, Part 3, Part 4
Jim DiEugenio's letter to Frederick Logevall