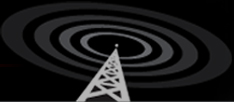 Archived Shows - 2010 : "Where the Lone Assassin Myth comes to Die..."
---
Show #507
Original airdate: Dec 30, 2010
Guest: Abraham Bolden / Robert Groden / Pat Valentino
Topics: Updates


Play Part One Interview -
Abraham Bolden
News from Abraham Bolden
The Chicago Plot

Play Part Two Interview - Robert Groden

News from Robert Groden

Play Part Three Interview - Pat Valentino

Pat discussed David Lifton and his new book
Opinion that Liftons research was highly regarded
Says evidence supports alteration between Parkland and Bethesda
OJ Simpson update in Las Vegas
Recaps the hotel scene and charges
OJ gets 9 - 33 years, but all charges dropped against everyone else?


---




Show #506
Original airdate: Dec 23, 2010
Guest: Jim Hougan /Jim DiEugenio
Topics: Secret Aganda / Watergate

Play Part One Interview - Jim Hougan

Broad discussion of Watergate break-in as reavealed in his book "Secret Aganda"


Lou Russell was present at the Watergate burglary. Why were the public initially lied to about this?
Prior to Watergate, where did Lou Russell work and for whom?
26 volumes produced by the WC. Only 4 pages by the Senate Watergate Investigators. Why?
Who was responsible for sending the burglars into the DNC to commit the burglary?
Corporate Media allow themselves to be manipulated by the Military Industrial Complex
Did Bob Woodward make a career as a reporter for the Washington Post via approved leaks
Did Washington Post reporter Bob Woodward report approved leaks, enabling the CIA to advance their political agenda?
Prior to becoming a reporter, where did Bob Woodward work and for whom? Is he a a CIA asset?
Julian Assange is extradited for his heroic intelligence leaks while Bob Woodward had full cooperation from the CIA?
Was Watergate a silent Coup? Was it a planned failure?
Why was Hunt sending weekly information on sexual relations of White House staff to Richard Helms at CIA?
Why was the White House & Richard Nixon being spied upon by the CIA?
Nixon in Vietnam in the early 60's on a secret mission trading gold for publically unidentified POW's?
Who was in the Howard Johnson's hotel across from the DNC watching the burglary as it took place?
Why has Gordon Liddy not talked about the night of the Watergate arrests?
Why is James McCord know as the "real silent man" of Watergate?
Lou Russell... a security guard for the Columbia Plaza Apartments or CIA?
Why were the Watergate plumbers trying to bug Larry O'Brien's phone ?
when he was no longer using that office and had been absent for months?
Who were the 6 men, five being Cuban, who made the first attempt at obtaining information illegally from the DNC?
A week prior to the Watergate arrests, a break in was reported on the floor of the Federal Reserve Board...
Alfred Baldwin listened to conversations from the DNC for weeks
FBI find no listening devices when they do a sweep of the building.
Why did James McCord plan, lead and then sabotage his team of Watergate plumbers?
Howard E. Hunt & James McCord pretend not to know each other when their friendship dated back to the Bay of Pigs?
Why did Marion Furbershaw evict James McCord from one of her rental properties?
What the single conclusive piece of evidence found on the burglars that gives us an idea as to what they were after?
Why did Robert Bennett instruct his nephew Gregory to quit Hunts team of plumbers the night before the burglary?
Why did Robert Bennett create a back door entry into the Washington Post through the office of Washington Post lawyer, Edward Bennett William?

Play Part Two Interview - Jim Hougan

More specific questions from Jim DiEugenio

Show #505
Original airdate: Dec 16, 2010
Guest: Jim DiEugenio / Jim Fetzer
Topics: JFK Research - Wikileaks

Play Part One Interview - Jim DiEugenio

Listener questions discussed
Hawaii Conference ideas
Jim reads letter of complaint regarding conference
Robert Groden wins court case

Play Part two Interview - Jim Fetzer

Scientific American Magazine - by Michael Shermer
Huffington Post blames Lee Oswald as lone assassain
Ass Sunstein and Michael Shermer
Some of Jim's websites: assassinationscience.com / assassinationresearch.com /
More on WikiLeaks 7/7 ripple effect on youtube


---




Show #504
Original airdate: Dec 9, 2010
Guest: Dave Ratcliffe / Dan Hardway
Topics: JFK Research - Fletcher Prouty / HSCA

Play Part One Interview - Dave Ratcliffe

Understanding Special Operations - and Their Impact on The Vietnam War Era
1989 Interviews with Col. L. Fletcher Prouty regarding the Penatagon 1955-1964
Read on line here
Order the book here

Play Part two Interview - Dan Hardway

Investigating Intelligence connections & activities related to JFK for the HSCA?
Why were the HSCA initially given zero access to government documents or security clearance?
What happened when Dan tried to interview his first retired CIA on behalf of the committee?
What is the CIA's motto in towards CIA agents in regards to respecting the agency & cover ups?
Why was Dan given the task for involving Oswald's activities in Mexico City?
Was Dan able to figure out the back channel communication methods that the CIA were using?
Why did the CIA revoke their deal with the HSCA & shut down Dan's investigation?
Why was CIA's George Joannides brought out of retirement to act as new liaison with the HSCA?
What role did David Phillips play anti Castro propaganda operations?
What were the Mob connections to Bill Harvey?
Who was Johnny Rosseli and what were his ties to the assassination?
Why did the CIA take Johnny Roselli to a safe house for extensive debriefing?
Why was the investigation shut down after Dan's request for files & notes on the debriefing?
When debriefing file was ready for viewing, why had file been totally retyped?
Why were all documents, including Dan's request for documents, never released by the CIA?
Did a photo of Oswald taken at the Cuban consulate sent to DC through diplomatic channels?
Why is the original photo submitted to CIA before the assassination not the same as after?
Why is Dan convinced this photo was generated at the Cuban embassy?
Why did Dan and Eddie Lopez have bad reputations and disliked by the CIA?
All notes were to be sent from CIA to the National Archives. Where are they now?
The CIA hid the fact that Joannides was the Case Officer in New Orleans from 1962-1964. Why?
Joannides & the CIA are guilty of obstruction of justice. Why are they never charged?
Why did CIA Mexico City cable traffic raise more questions about multiple Oswalds?
If Dan were to be put back on the case, what would be the initial focus of investigation?
Why is David Phillip's prior history with the CIA before the assassination so important to know?
Why were the men that Kennedy fired in charge of the investigation of his murder?
Why are Oswald's income tax records being withheld from the public?
Did George Joannides report to David Phillips?
What was the purpose of the HSCA's investigation and did they succeed in anything?
Transcript of the interview Click Here


---




Show #503
Original airdate: Dec 2, 2010
Guest: Jacque Fresco with Roxanne Meadows/ Jim DiEugenio
Topics: The Venus Project /JFK Research

Play Part One Interview - Jacque Fresco & Roxanne Meadows

The Venus Project Website
Feautured in Zeitgeist Addendum movie website
What inspires these two futurists, to design Earth/Humanity friendly cities of the future?
How do we redesign our violent culture into a life of world peace?
The US does not invade countries to help bring democracy about but to rob their resources.
Will we declare all of the Earth's resources as a Common Heritage of All the World's people?
Would we be able to do away with a monetary system and switch to a resource system?
Would a resource system be the end to drug dealing and prostitution?
Why does the monetary system thrive on scarcity?
How does scarcity cause selfishness & insecurity worldwide?
Why does the general population not utilize the art of semantics in our society?
Can we do away with all politicians who constantly promise change but never deliver?
Can we get rid of the Bank Institutions and create banks that are community owned?
Can we make physicians responsible for the health of our communities?
Is it possible to recreate the education system doing away with areas that are a waste of time?
Why does the US have the highest prison population?
Jacque describes pros & cons of transition from a money system to a resource based economy.

Play Part Two Interview - Jim DiEugenio

Black Op Radio Conference April 2011 Register Now
Jim discusses the upcoming battle against HBO's slur campaign against JFK.
Jim points out many holes in Bugliosi's theories.
Len is canvassing for ideas for the Hawaii conference. email him Len Osanic
Would fans of Black Op Radio like to see a WC debate between Jim & Bugliosi in Hawaii?
Len points out Wikipedia is a fraud ran by people whose goal is to manipulate public opinion.
Who REALLY controls the Wikipedia website?
Can Black Op Radio put a wrench in the opposition?
Will there ever be an honourable, unbiased, truth seeking Media in North America?
What do Jim Garrison, Olive Stone Richard Sprague have in common?
Why is there a split in the 9/11 researching community?
How do we develop quality control to ensure researchers or distributed research is credible?
What were the key players in 1974's Watergate doing in 1963?
Does a Shadow Government operate behind closed doors, controlling our elected Government?
What happens to Nixon after firing Helms?
Who created Operation 40 and why?
How was Operation 40 built into the Bay of Pigs?
Who was Allen Dulles's & Richard Helm's go to Mr. Dirty Man?
Why has only one reporter seen Sam Halpern's Top Secret report on Operation 40?
Why did Chip Berlet attack Col. L. Prouty when Oliver Stone's JFK came out?
What orders did James McCord & David Phillips in regards to the Fair Play For Cuba Committee?
Why did James McCord deny knowing about Oswald?
Why was Howard Hunt in charge of recruiting Cubans?
Why does Amy Goodman sometimes "bushwack" her guests?
Why does Amy Goodman ridicule those interested in the assassinations of JFK, RFK & MLK?
What did Lisa Pease discover about Chip Berlet and James Angleton?


---


Show #502
Original airdate: Nov 25, 2010
Guest: Mark Lane / Joe Green / Jim DiEugenio
Topics: JFK Research

Play Part One Interview - Mark Lane
New 2010 documentary "Rush To Judgement" youtube excerpt View here
DiCaprio flim news
Will attend Hawaii 2011 conference
New book yet to be published

Play Part Two Interview - Joe Green

Dallas Conference Review

Play Part Three Interview - Jim DiEugenio

Latest from the Secret Service... lone gunman

---

Show #501
Original airdate: Nov 18, 2010
Guest: Robert Groden / Jim DiEugenio
Topics: JFK Research

Play Part One Interview - Robert Groden


Recent Dealey Plaza legal situstion
New book to be published
July 2010, arrested for vending without a permit, held for nine hours, the 81st arrest
Constant arrests, thrown out of court, 81 times, just plain harassment
Believes Sixth Floor Museum is behind the harassment
Dallas to host Super Bowl in February, Sixth Floor Museum would like to be the only game in town
Tom Hanks has not returned Robert's call
Len complains of Sixth Floor Museum fraud of history
JFKMurder.com, Robert's web site
Robert refused job as Director of Sixth Floor Museum
Over one thousand photos in new book, expensive to publish
Many levels of reality, Oswald never fired a shot, set up to be a Patsy
We can easily prove a conspiracy
A lady in the Depository, one minute before the shooting, gave Oswald change on the 2nd floor
They heard the shots together, Warren Commission suppressed her testimony
Robert interviewed the Dallas Doctors
All of the, without exception, reported a frontal shoot with a blowout to the rear of the head
DVD and magazine available from Robert in Dealey Plaza, Fridays, Saturdays and Sundays
Three shells, originally two shells, FBI suppressed photos
The bag was not photographed on the Sixth Floor, no gun oil on the bag
7.65 Mauser and British Enfield .303 found that day, not a 6.5 Mannlicher-Carcano
Connally's Doctor claimed the bullet was in his leg, at the time CE 399 was being transported to Washington
Constant arrests, thrown out of court, 81 times, just plain harassment
New book called, JFK Absolute Proof
It will cost about $60,000 to print the book.

Play Part Two Interview - Jim DiEugenio

Oliver Stone
Lancer 2010 Conference summery
Listener questions answered


---


Show #500
Original airdate: Nov 11, 2010
Guest: Gov. Jesse Ventura / Jim DiEugenio
Topics: JFK Research

Play Part One Interview - Jesse Ventura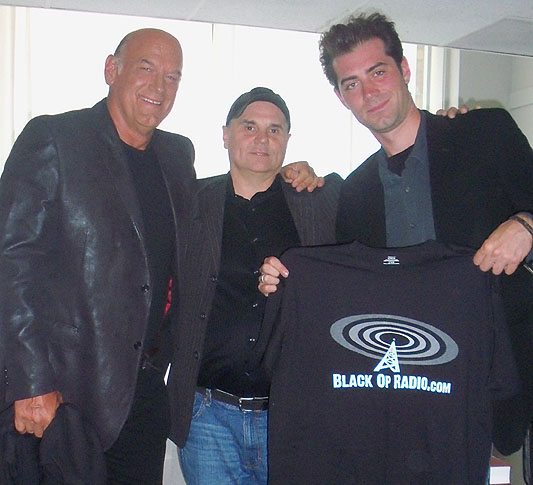 Jesse Ventura, Len Osanic, Tyrel ventura

Conspiracy Theory season 2 on Tru TV
JFK Assassination research and opinion
Was the closest human to JFK's fatal head shot ever interviewed by the Warren Commission?
JFK assassination is the "Corner Stone" to all other events that have happened since.
LHO was not a lone nut assassin.
"Lee & Me" written by Oswald's mistress, Judy V. Baker fills in blanks about Oswald.
Who was the pilot flying Oswald around in a private plane before the assassination?
Jesse recreates the same shots from the Book Depository firing a 6.5 Mannlicher-Carcano
The Tea Party is fraudulent. Where were they during the George Bush years?
Both the Warren Commission & the 911 Commission are fraudulent.
FEMA Camps. Why are they being built & for who?
Why was Whitewater allocated $96 million more dollars than the investigation into 911?
Why does Vincent Bugliosi still promote the lie that Oswald acted alone?
Why weren't the two recent US wars not brought up on the Political Radar for recent election?
How is the Government isolating the public from the war?
The 6th floors Director, Gary Mack, acknowledged he believes there was a conspiracy.
We need an honest investigation into the assassination of JFK and 911.
Why do we need to vote for viable, independent candidates?

Play Part Two Interview - Jim DiEugenio

Ted Sorenson passed away
Jim Douglass, Lisa Pease, Oliver Stone lecture details - Youtube video
Listener questions answered


---


Show #499
Original airdate: Nov 4, 2010
Guest: Jim DiEugenio
Topics: JFK Research

Play Part One Interview - Jim DiEugenio

Listener questions


Play Part Two Interview - Jim DiEugenio

Lisa Pease, Oliver Stone, Jim Douglass lecture in LA.
>A HREF="http://www.americanvoicesbeverlyhills.com/"> Event website Nov. 8th 2010


---


Show #498
Original airdate: Oct 28, 2010
Guests: Wes Swearington / Lisa Pease
Topics: JFK Research

Play Part One Interview - Wes Swearington

To Kill a President - Finally an Ex-FBI Agent rips the Veil of secrecy that killed JFK


Play Part Two Interview - Lisa Pease

Lisa Pease, Oliver Stone, Jim Douglass lecture in LA.
>A HREF="http://www.americanvoicesbeverlyhills.com/"> Event website Nov. 8th 2010
More on the Suez Crisis of 1956 - Fletcher Prouty from Understanding Special Operations


---


Show #497
Original airdate: Oct 21, 2010
Guest: Dr. Cyril Wecht
Topics: JFK Research

Play Part One Interview - Dr. Cyril Wecht

What should researchers do to organize
Conferences of the future

Play Part Two Interview - Col. Fletcher Prouty

Discussion of NSAM 263 and the origins of NSAM 273
A draft of NSAM 273 dated Nov 21 1963...
NSAM 273 article on-line click here


---


Show #496
Original airdate: Oct 14, 2010
Guests: Jim DiEugenio
Topics: US Politics / Inside The ARRB

Play Part One Interview - Jim DiEugenio

US Politics - Obama


Play Part Two Interview - Jim DiEugenio

Inside The ARRB by Doug Horne - Review Part 3
---


Show #495
Original airdate: Oct 7, 2010
Guests: Nick Bryant / John Judge
Topics: The Franklin Scandal

Play Part One Interview - Nick Bryant



Play Part Two Interview - John Judge

COPA 2010


---


Show #494
Original airdate: Sept 30, 2010
Guest: Jim DiEugenio
Topics: JFK Research

Play Part One Interview - Jim DiEugenio

Listener email

Play Part Two Interview - Jim DiEugenio

Bugliosi review part 10a

Play Part Three Interview - Jim DiEugenio

Bugliosi review part 10b


---


Show #493
Original airdate: Sept 23, 2010
Guest: Jim DiEugenio
Topics: JFK Research

Play Part One Interview - Jim DiEugenio

Listener email
US Politics

Play Part Two Interview - Jim DiEugenio

Reviews book 2 from Doug Horne _Inside the ARRB
---


Show #492
Original airdate: Sept 16, 2010
Guest: Dr. Donald Thomas
Topics: Hear No Evil

Play Part One Interview - Don Thomas

Hear No Evil is available from Mary Farrell Foundation
Dr Thomas, being a scientist, was curious as to why the evidence showed conspiracy in the JFK assassination...
...yet it was not published as such, even in the Warren Report
He began with the acoustical evidence which the NRC claimed was unsound and unproven
Donald proved the echo location used in the testing was a proven and sound science and therefore BBN's work was valid
The disqualifying of the evidence and the using of the reports showing disqualification are in fact intellectual dishonesty.
The acoustical evidence is valid and the data shows shots from several directions... A conspiracy
The Parrafin Tests on Oswald were negative but were unreliable anyway
The FBI used the test for thirty years after knowing it was unreliable!
Neutron Activation tests proved negative once again but it too was an unreliable test and no longer used in this way
Oswald's hands tested positive but the results are probably the result of fingerprinting ink... Again unreliable!
Vincent Guinn did the gunshot testing for the Warren Commission and kept the secret of the negative results
Gywnne lied saying he wasn't in on the W C testing and ended up on the HSCA panel doing junk metallurgy
Guinn was an original tester of Neutron Activation in the 50's and knew it wouldn't work in this case
Donald was appalled at the documentary "Inside The Target Car"
He believes Gary Mack was "taken-in" by the crash dummy technology
The skewed results were used by the program to demonstrate that shots did not come from other directions
Dr. Thomas is of the opinion that there were five gunshots base on the evidence he knows

Play Part Two Interview - Donald Thomas

The HSCA presented the original dictabelt to BBN for analysis
BBN found gunfire on the dictabelt... 5 shots were found
A sixth sound was found but couldn't be determined to be a gunshot
The HSCA only acknowledged four shots... Blakey eliminated shot five
The majority of witnesses testified that they thought shots came from the Grassy Knoll
Donald explains why the Single Bullet Theory seems to make sense
Three of the shots were fired within three seconds... Impossible from that Mannlicher Carcano
The available evidence although inconclusive shows Oswald likely wasn't a shooter that day
A discussion of the Officer Baker testimony regarding Oswald at the Coke machine
Pictures of the boxes piled in the window differ... Somebody moved the boxes
Malcom Kilduff finger point showing the shot to the front of JFK's head
There is no scientific evidence to demonstrate the use of a silencer
It is Donald's position that the Grassy Knoll shooter was likely the killer and the other shots were for...
...diversionary purposes and that there was a triangulation of crossfire as described by Stone's JFK
If Oswald was guilty why does the government keep his documents sealed?


---


Show #491
Original airdate: Sept 9, 2010
Guest: Joe Green / Tod Fletcher
Topics: JFK Research / Cognitive Infiltration

Play Part One Interview - Joe Green

The purposes of JFK Faq and the 10 Point Program - An attept to clarify the truths of the JFK assassination
The contradiction that is Lee Harvey Oswald
The JFK FAQ begins with basic questions and answers and progresses to more difficult questions and answers
Recently, prominent researchers are changing strategy toward agreement on basic truths in the assassination...
... and are attempting to gather forces under this agreed upon group of basic truths in an attempt to get an...
... honest investigation in the JFK assassination, a gathering of strengths rather than devisiveness
Joe is trying to get away from the questions that cause infighting in the JFK research community
The importance of this case cannot be overstated even after forty-seven years
This format also allows researchers to bring their strengths of research in the case to the table
The Tom Hanks/Bugliosi disinformation movie is discussed
Several researchers are working on movies to counter the Bugliosi garbage
Presenting the photographic evidence would show that the official story does not stand up
The Hawaii conference
Len may just take Black Op Radio on the road!
A discussion of the pros and cons of producing JFK research videos

Play Part Two Interview - Tod Fletcher

David Ray Griffin's new book Cognitive Infiltration, an Obama Appointee's Plan to Undermine the 9/11 Conspiracy Theory
Tod Fletcher has been research assistant and proofreader to David Ray Griffin for more than six years and on eight books
Cognitive Infiltration is about Cass Sunstein's move to undermine the 9/11 truth movement for the Obama Administration
This is another incarnation of the FBI's Cointel-pro
The book is the first rebuttal of the Sunstein program and shows how draconian and illegal it really is
Sunstein makes many assertions that are clearly untruths and Griffin is able to take apart the Sunstein program
Sunstein's argument is so flawed that Griffin postulates that the message might be the opposite of what he stated
Tod summarizes each thesis in turn... Points on each thesis are listed below
Most everything Sunstein points out he cannot back with reference or evidence of any kind
1) Sunstein's first statement defines Conspiracy in a very narrow way restricting the scope of the term making it innaccurate
The evidence tends to prove a deception on the government's part and the government does nothing to dispell...
... and in fact exacerbates the argument against them
2) Sunstein claims that in America anti-government conspiracies are all but unknown... This is a complete fallacy!
Tod lists several proven Government conspiracies
3) The myth of a free press in America. Why are important stories buried in America? Why are lies perpetuated by the MSM?
4) Sunstein defines the 9/11 conspiracy too narrowly to be taken seriously. It is an attempt to discredit the movement
The acceptance of the 9/11 conspiracy theory, according to Sunstein is the resilt of a "crippled epistimology"
He claims 9/11 truthers are uninformed and isolated and use skewed information
In fact there probably has never been a better networked and informed movement.
5) Sunstein claims the conspiracy theories of 9/11 are false in spite of the scholars and scientists, engineers and architects
Architects and Engineers for Truth has a membership exceeding 1300 AE911TRUTH.org
The official government theory is demonstrably false. Tod lists several points supporting this
Sunstein tries to broadbrush all theorists and call them dangerous with "terrifying consequenses"
...of Sunstein's statements... They want a compliant and unquestioning populace
Truth undermines the government's story on 9/11 and undermines support for the wars in Afghanistan and Iraq
What exactly does Griffin believe the government will do to undermine truth groups?
Police agent provocateurs infiltrating protests in Seattle and several times afterward
The people in the 9/11 movements are resistant to change so there is no use in using evidence to change them - Sunstein
In fact, people are waiting for a reasonable explanation but none is forthcoming
New 9/11 truth groups: Actors and Artists for 9/11 Truth, Military Officers for 9/11 Truth and Scientists for 9/11 Truth


---


Show #490
Original airdate: Sept 2, 2010
Guest: Jim DiEugenio
Topics: JFK Research

Play Part One Interview - Jim DiEugenio

New articles by: David Mantik and Jim DiEugenio
Listener questions
What does Jim consider to be the most important photographic evidence of the assassination?
Len recommends this video clip explaining Dealey Plaza Watch
Jim is asked about Merrell McCullough as an infiltrator
Jim replies to a comment on Amy Goodman and about an article about Alex Jones
What have the so-called "Left Gatekeepers" really accomplished?
Referencing Stone's JFK, Did Prouty get news of the assassination in New Zealand before it happened?
How did obscure information get disseminated so soon after the assassination in the pre-internet era?
Jim's opinion of Bill Pepper's handling of the MLK case particularly the Military Intelligence angle
The bullet fragments are discussed, was a frangible bullet used?
A listener alerts us of John McAdams's new book which promises to be complete disinformation
How did Lee Harvey Oswald get his job at the Texas School Book Depository?

Play Part Two Interview - Jim DiEugenio

Reviews book 1 of Doug Hornes, "Inside The ARRB"
The series of books are a great work by an insider but Jim believes it could be better
Jim notes that Doug Horne uses Lifton's "Best Evidence" as his base of evidence
He explains his reasons why this may be an error by Douglas Horne
Several points Jim believes can be disputed re: the Lifton Thesis
How the board was selected and how Horne likely "slipped through"
The board was almost exclusively anti-conspiracy, Horne being a standout exception
Specter coached the original witnesses, clearly breaking legal rules
The three most important witnesses were asked very few questions while 92 less...
...important witnesses were asked more questions than the three important witnesses combined
Medical evidence was altered and ignored.
By doing these things, Specter controlled the outcome of the Warren Commission findings
Glaring inconsistancies in the photographic evidence of the autopsy
Humes burns his notes...and the first draft of the report!
Robert Karnei testified ther were pictures taken of the back probe and was clearly upset...
...to learn the pictures no longer existed!
The Commission claimed autopsy records were not available for examination...
... Evidence shows they examined much of this "non-existant" evidence
McDonald always took a full series of autopsy photos on EVERY autopsy...
...Somehow we are to believe he did not do this in the Kennedy autopsy
Knudsen claimed he was the only photographer to photograph the autopsy...
Stringer and Reibe also claimed they were the only photographers to cover the autopsy???
Knudsen claimed that photos were missing and altered
Knudsen was never asked any obvious questions regarding his four days missing
He was never asked what kind of equipment he used or any obvious relavent follow-up questions
Jim believes Horne makes assumptions that maybe he shouldn't make but, to his credit...
...the evidence he uncovers is more than anyone else has revealed


---


Show #489
Original airdate: August 26, 2010
Guest: Jim DiEugenio
Topics: JFK Research

Play Part One Interview - Jim DiEugenio
Listener questions
More lead than missing from the bullet CE 843, CE567 show this

Play Part Two Interview - Jim DiEugenio
Will the Real Wikipedia Please Stand Up?Article by J.P. Mroz
mcadams flagged by Conflict of Interest web COIBot /Link Report, click to view
Details on Robert Fernandez - aka User Gamaliel
Back yard Photos , Common sense... what do you think? The same chin?.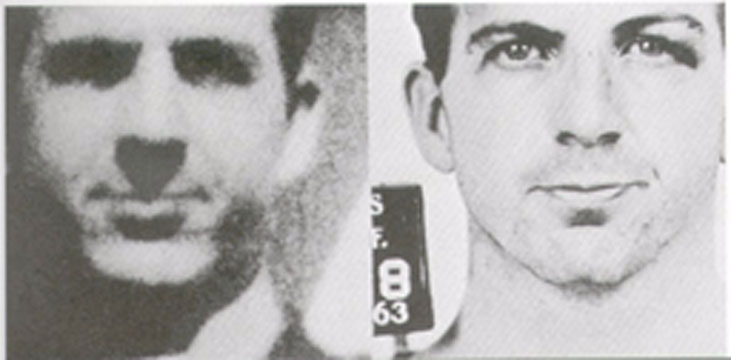 ---


Show #488
Original airdate: August 19, 2010
Guest: Achayra S. / Jim DiEugenio
Topics: Zeitgeist MLK research

Play Part One Interview - Achayra S.
ZEITGEIST Sourcebook: Part 1 - The Greatest Story Ever Told
Acharya's work takes apart the religions and explains the actual foundations of them
Knowing the factual history of religion will allow you to suspect the validity of religions as they are practiced
Not long ago a person like Acharya could be jailed or killed for speaking out as she does
We should not deny spirituality or religion, rather we should be searching for the truth
One of religions' great failings is the inability for people to actually relate to them
She describes a 20,000 year old fertility sculpture and it's interpretation
The privelige of being able to see sculptures and monuments that were created by human hands ...
...so long ago in their proper context
A great many monuments seem to line up with the Winter Solstice
Describing how the sun became the subject of myth and then religion
Acharya created the source'book' about her section in Zeitgeist
Peter Joseph has created the Source'guide' about the entire movie
The enslavement of our cultures by religions and the sacrificing of lives by religious fanatics
Adhering to religious scriptures is NOT a necessity of life.
Cultures have survived perfectly well without religion of any kind
The essence of free thinking
Monotheistic religions tend to take many superstitions and stories from other cultures and make them their own
The similarities of Mary and Isis
Half a billion people have been slaughtered in the name of religion
The loss of free thought in Western society by the inundation of people from other cultures with very narrow views
Acharya describes the divisive natureof cultures that destroys us that we must break away from
A description of the simplicity of the science behind religion
The ongoing myths are based on anthropomorphized star clusters and the events surrounding the myths...
...continue to happen every year. Monotheistic religions take these events and create the myth that...
... they happened just once and were the work of their god
These bigoted religious views are held up to show how one culture is better than another
The sourcebook is free and is a list of references for the first section of Zeigeist
Acharya promises a video produced by Peter Joseph soon!

Play Part Two Interview - Jim DiEugenio


because of the shortened show, Jim forgoes lead-in materials such as litener email to cover an important book
"The 13th Juror The Unofficial Transcript of the Martin Luther King Assassination Conspiracy Trial by John Lescroart
Jim's review of this book is posted at STKA.net
Jowers confessed on national television to his part in the assassination for reasons we can only guess
Jim believes Jowers felt there was pressure from a documentary film maker for the BBC...
...and might have thought he was going to be patsied anyway. In any case that never happened and Jowers incriminated himself
Jim Douglass was the only media person present at the Jowers trial. The MSM ignored the case completely
Gerald Posner was the lone emissary for the MSM and he never attended the trial. It's clear he barely read the transcript
Raul provided Jowers with the planted rifle via the brush covered lot across from the Lorraine Motel
A policeman, Earl Clark, was the actual shooter and Ray was manipulated into place as the patsy by Raul
Jowers planted the rifle in front of the store 10 minutes BEFORE the shooting
Raul had asked Ray to buy the rifle previously and that's why his prints were on it
a second white Mustang appeared on the scene matching Ray's white Mustang
Raul had set up Ray in every respect. Raul, although unidentified was likely an agent for the CIA
King was originally housed at another safer motel. He bowed to pressure and moved to the Lorraine
An unknown person had King moved from the safe side of the Lorraine to the vulnerable road side
Jim elaborates on where people were at the time, before and after the shooting and why it is supposed they were there
Reverend Kyles seemed to admit he was part of the assassination
A taxi driver saw the assassin escape from the shrubbery below and across the street from the Lorraine
The taxi driver was found the next day and thrown from a car and killed
Author, Douglas Valentine discovered information on the assassination via his research on the Phoenix Program
Military assassination squads seemed to be everywhere in case the kill shot missed
Other assassins were called up to Memphis but returned home to find out King had been killed
Raul, although not officially identified, was identified by several people, one met Raul in Montreal...
...at the same places and times where Ray had met him
The Memphis Police and the HSCA knew who Raul was but Ray was convicted without this evidence being revealed
Why Ray copped the guilty plea in the early case
Ray's lawyer, Percy Foreman, made the plea bargain then provided virtually no defence for him
The only witness that would say Ray was in the rooming house at the time was blind drunk
two state witnesses lied and said there were rifle marks on the window sill
The FBI would not vouch for the evidence and later documents showed no gunshot residue
Judge Brown, himself an expert on firearms, had discovered the kill shot bullet did not match the casings in evidence
The bullet recovered from King was cut into thirds...destroyed as evidence!
Reasons why the scope was not sighted in properly
Pepper's summation was very detailed and proved Ray was set up


---


Show #487
Original airdate: August 12, 2010
Guest: Jim Fetzer / Dr. Cory Holly
Topics: Research / Zeitgeist Movement

Play Part One Interview - Jim Fetzer
Opinion of Shane O'Sullivan documentary and book
Discusses Ayres, Smith, Talbot, Morley # IDs of Morales, Joannides, and Campbell

Play Part Two Interview - Cory Holly
Conversation regarding the Zeitgeist Movement
Health of self, community, society


---


Show #486
Original airdate: August 5, 2010
Guest: Lance deHaven-Smith
Topics: 2000 Election Fraud

Play Part One Interview - Dr. Lance Dehaven-Smith
Dr. Lance deHaven-Smith's website is here
A background of Dr. deHaven-Smith's interest in the subject
The people responsibility for administering the laws for a recount actively prevented the law from being administered
The Supreme Court ultimately prevented the recount
Where there should've been an investigation, there was none
The voting machines responsible have now been outlawed in Florida
What went wrong was never adequately identified so many problems still persist
While part of the problem was the technology, the bulk of the problem was control of the ballots by partisans
The people who have leveraged the votes do not seem to realize the detriment their...
...influence created on the overall system. They are causing disaster
The process of disqualifying voters was farmed out to a private comany
Contracts that were already awarded were recinded and awarded to partisans...
...at up to a hundred times the original bid
The contractor was directed by Catherine Harris's office to do this
Legitimate Black voters were turned away at the polls because they had a similar name to a felon
The same problems of disenfranchisement re-occurred in 2004
After a recount, Gore would have won
Two Thirds of the rejected votes were for Gore. The computers were confused and spit them out
The rejected votes had both a check mark for gore and Gore's name written in
These votes, obviously FOR Gore, should have been included and were not
A Republican county re-ran their ballots through the machines and discovered Gore had won
Fourteen Democrat-leaning counties did not re-run their votes!
The full scope of the criminality is not yet known
Dr. deHaven-Smith suggests removing the statute of limitations on vote fraud
The State Governor should have removed the people that created the fraud
Jeb Bush did nothing
The public should have demanded reform and did not
The disenfranchisement not only affected the 2000 election, it also caused voters...
...to turn out in record LOW numbers in 2002 and 2004
The felony, "use of public office for coercion" was committed by political leaders...
... to stop lawyers from representing Al Gore. Nothing was done
The same frauds committed in Florida in 2000 also seen to appear in Ohio in 2004
In 2000, an error of 1/2 of 1% of the vote is just cause to demand a recount
Now, an error of 1/4 of 1% of the vote is just cause to demand a recount
The voting machines are innaccurate by 1% to 3%
A recount is feasible in every case!
The people that benefit from the fraud/errors have no incentive to fix the problems
Discussion of the anomalies of the JFK assassination and 9/11
The Dr. points out the Founding Fathers believed the King of England was conspiring to remove the freedom in America
This was written into the Declaration of Independance
There is nothing un-American about conspiracy thinking. It is perfectly normal
Dr. deHaven-Smith identifies a few deeply corrupt areas in American politics and a few solutions
The Founding Fathers did not anticipate political parties. They had no writings to counteract the problems caused by this

Part Two
Col. Fletcher Prouty discusses Dealey Plaza Youtube video
Then watch - Excercise in Awareness and counting. Youtube video
These will both be discussed next week...


---


Show #485
Original airdate: July 29, 2010
Guest: Jim DiEugenio
Topics: Listener email answered

Play Part One Interview - Jim DiEugenio


Jim starts with a CTKA update
J.P. Mroz's article at CTKA called Will the Real Wikipedia Please Stand Up?
Donald Thomas's book, Hear No Evil appears to be a great book. A few reviews will be forthcoming, probably by Martin Hay, David Mantik and Jim
LBJ: The Mastermind of JFK's Assassination by Phillip F. Nelson Doesn't promise to be great. This is a wait and see
mcadams is coming out with a book on conspiracy thinking???
Jim comments on next week's guest, Lance DeHaven Smith and the Florida election thefts of '2000 and '2004
A primer John DeCamp and his book 'The Franklin Coverup', a possible future interview here on Black Op
We'll list just the listener's questions (as best we can). Please listen for the answers
Jim talks about the flak... and support he's received over his review of Russ Baker's 'Family of Secrets'
Jim answers several questions related to Baker's book
Was the car that Oswald go into in Dealy Plaza, Ruth Paine's?... Was it really Oswald?
Did Nixon know E Howard Hunt? Was Nixon that bad in hiring Cushman for DCI?
Did Rose Cheramie mention Jack Ruby's name before he shot Oswald?
Was Bennett Cerf asked to avoid books by the early Warren Commission critics?
Why would the Kennedy Family give Gerald Ford a Profiles in Courage award?
Why does Jim attack Alex Jones so much?
"Promises Kept" by Irving Bernstein - A great resource on the achievements' of JFK while in office

Play Part Two Interview - Jim DiEugenio


Listener questions
Jim answers a listener theory on how Oswald and Ray were used by their controllers
How did Fletcher Prouty survive truth telling when so many witnesses were silenced?
Do the documents exist that prove RFK was the head of a team dedicated to killing Castro?
Do you (Jim) agree with the charge that the above question makes?
What happened to the four suspect hit men in the Chicago Plot?
Was Seven Days In May plot based on both Generals Walker and LeMay?
Kennedy wanted the Dulles's out of controlling positions
What was Operation 40?
What does Jim think of the Robert Vinson 'Flight From Dallas' story
What are Jim's thoughts on Judy Baker?
Is it really true that 80% of people believe in conspiracy version of the assassination
Are these numbers falling as time goes on?


---


Show #484
Original airdate: July 22, 2010
Guest: Jim DiEugenio
Topics: Bugliosi book review Part 9 - second half

Play Part One Interview - Jim DiEugenio


Bugliosi review con't
Jim's home page of course is CTKA.net
If the Commission participated in altering the record, this would cast doubt on everything they conclude
A great many witnesses stated their testimony wasn't what they actually said
Don Archer refused to sign off on rewriting of his testimony TWICE! after he himself had corrected it
Roger Craig, S.M. Holland, Ken O'Donnell and Dave Powers were just a few who openly mentioned alerations and omissions
Oswald actually slipped up on a radio show stating "I worked in Russia and I was under the protection of the...
...United States, uh, I was under the uh, that is to say, I was not under the protection of the...
... United States Government. The Commission inserted a "NOT" in the first section of the statement just before "under"
The Commission denied the link between Oswald, Bannister and 544 Camp Street
Delphine Roberts said Oswald, Ferrie and Martin were all regulars at Bannister's office
She was the source that Bannister pistol-whipped Jack Martin
This multitude of information has either been altered and/or omitted by the Warren Commission and by Bugliosi
Earl Warren called the Commission a whitewash forced on him by Lyndon Johnson
Jim Garrison, Gary Cornwell, Robert Tanenbaum, Dick Cornwell, Dave Marston, Gary Hart, Jeremy Gunn...
...all experienced and prominent lawyers and investigators that are critical of the Commission's conclusions
Bugliosi is a rare exception, but then he just omits or outshouts what he doesn't agree with
Bugliosi is on record stating RFK's assassination conspiracy dwarfed Watergate...
He calls the Bush Government conspirators in inciting and carrying out the invasion of Iraq...
...all valid statements, then he calls conspiracies in general,a fantasy (paraphrased)
Bugliosi insinuates that the early assassination writers were politically motivated (Communists)
He includes Thomas Buchannan, Joachim Joesten, Mark Lane, Harold Weiberg, Sylvan Fox and Edward Epstein
He calls the Web based groups such as COPA, CKTA, Lancer, and Black Op Radio a network of conspiracy nuts
He neglects to mention the total Main Stream Media complicity in the Warren Commission fantasy

Play Part Two Interview - Jim DiEugenio


Bugliosi review con't
A list of people who were not of the "tin-foil-hat" crowd that believed in a conspiracy
Richard Schweiker came to his own conclusion: "The CIA killed Kennedy"
The Church comittee was critical of the FBI's investigation and said the Warren conclusions were suspect
Bugliosi barely covers the Church Committee
Kennedy rejected every plea to send troops to Vietnam
LBJ took every opportunity to send troops there
Within two months, NSAM 273 is changed and the Pentagon suggests sending troops to Vietnam...
...Nothing has changed in Vietnam. The troops should come home as JFK was trying to do...
...LBJ's government is well on it's way to escalating the war against Kennedy's policy
Johnson knew it would take ten years and 538000 troops to fight in Vietnam
This was to be an unreasonably difficult war to fight and not worth the trouble...
...Johnson escalates the war anyway
Jim shows how the entire Vietnam conflict was drafted in advance...Bugliosi, as usual, left that out
Bugliosi is trying to reverse the historical roles of JFK and LBJ
"He paints LBJ as a reluctant warrior", as explained above...
JFK NEVER committed troops and was bringing everyone out of Vietnam by the end of '65 and...
...LBJ, as soon as Kennedy died, escalated the conflict
To write history correctly you need to assemble EVERY fact and use those facts to assemble the book
Bugliosi simply does not do this in Reclaiming History. Perhaps it should be renamed "Re-writing History"


---


Show #483
Original airdate: July 15, 2010
Guest: Jim DiEugenio
Topics: JFK Research / Bugliosi book review part 9

Play Part One Interview - Jim DiEugenio


The JP Mroz article "Will The Real Wikipedea Please Stand Up" is now up at CTKA
Joe Green's review of Hellhound on his trail is up at CTKA as well
Jim has reviewed the first three books of Doug Horne's five book set "Inside the Assassination Records Review Board" 1, http://www.ctka.net/reviews/horne_jd_2.html">2, and 3
Bob Groden's ordeal against Dallas and the Sixth Floor
Seamus Coogan's two part article on Alex Jones is still upcoming at CTKA
Jim talks about the different sides of the media from the MSM to Blogs
The Democrats missed opportunities to take apart the Republicans
Listener email answered
Were any other Presidents and Vice Presidents ever together in a motorcade like they were in Dallas
...A definite I don't know but it was clearly against Secret Service protocols
Was Shoffler's job to be at the Watergate to apprehend the burglers with prior knowledge? He seemed to admit as much
About a few black cars parked by the Stmmons Freeway sign...Jim & Len will look into these
Why didn't Prouty warn of the assassination?... He didn't have foreknowledge

Play Part Two Interview - Jim DiEugenio


Part 9 1st half
Bugliosi states the Warren Commission operated at a higher function than any body he knew of...
...Is he kidding?
Alsop's phone call coecing Johnson on the JFK assassination hints at psyops
Bugliosi eliminates the Alsop call and Elmer Moore's name from his book
You can't have a complete chronicle of the Warren Commission without these two
Slawson, Coleman and Rankin were supposed to have seen the entire Oswald file
The Mexico City file takes weeks to examine on it's own. The above statement hardly seems credible
Bugliosi states the Commission was only concerned with finding the truth... Hardly believable
McCloy pushed for more incriminating evidence against Oswald
Ford had actually rewritten an early draft of the report convicting Oswald all the way
When asked about the bullet entry locations by Bugliosi, Ford said he was trying to be more accurate...
... How can changing material evidence be more accurate?
The Staffers did not all agree on the Commission's conclusions(Liebler Memorandum)
Junior investigators did not want Marina Oswald's, Helen Markham's and Howard Brennan's testimonies
They were over-rulled by the senior investigators. Although they were known to either lie or be deceptive,...
...They WERE the Commission's case
The primary objective of the Warren Commission was not to get the truth but to dispell damaging rumors
All of these things are left out of Reclaiming History
Bugliosi cites the number of interviews the Warren Commision conducted. He leaves out the incredible imbalance in questioning
Humes recalled only three name present at the autopsy
The Siebert - O'Neill Report tells us there were more than thirty present
Humes believed CE399 was forced from JFK's body during cardiac massage. This would mean the bullet never escaped...
...JFK's body and could therefore never have damaged Connally... This fact is left out
Marina did not see a rifle with a scope and did not recognize the rifle in evidence as Lee's gun
Marina's story changed over time until it agreed with the Warren Commission story
Who/What was Tex-Italia? Hoover wouldn't investigate and Bugliosi doesn't tell us
Sylvia Odio swore that Liebler said that if a conspiracy was discovered, Warren was under orders to cover it up
Bugliosi did not include this information
Liebler when asked to dissent with the official story replied with: "Mr Marcus, sometimes we are caught up in things that are bigger than we are"
This bit of sheer honesty was left out of Reclaiming History


---


Show #482
Original airdate: July 8, 2010
Guest: Joe Green / David Ratcliffe
Topics: Hellbound / USO

Play Part One Interview - Joe Green


Joe has done a great review of Hampton Sides's book, Hellhound On His Trail at CTKA.net
This awful book goes against history saying James Earl Ray was MLK assassin, it has been proven otherwise
It's written slickly purporting Ray's and King's story right up to the point Ray get's arrested
By doing this, Sides doesn't have to face what really happened, that Ray really wasn't a shooter at all
Although many well known researchers are in the bibliography, experts William Pepper and Jim DiEugenio are not!
Joe gives several unlikely and flimsy case points showing the unlikelihood of Ray shooting
The bathroom where it was said Ray shot from was altered since then to make it look easier to shoot
Witness, Charles Stevens was falling down drunk at the time
...couldn't identify Ray until he was coerced and bought off by the FBI
Is witness, Mrs Brewer, to be believed in her testimony that Ray asked for a room with a better view?
Grace Stevens, Charles's wife, said it was not Ray. She was sober and coherent...
...She was placed in a mental institution for telling the truth and upsetting the official story
Mark Lane is credited with getting Grace released after several years
Marrell McCullough turned out to be undercover and working for the FBI and the CIA
Sides never mentions Jowers was found guilty and he never mentions Dr William Pepper
Reverend Billy Kyles admitted he moved out of the way purposely to allow a shot at King
The HSCA admitted they did not adequately persue a conspiracy,they stated no white supremacist groups involved
James Earl Ray was not a racist and was clear on that point
The supposed dufflebag with the apparent weapon in it was tossed in front of the doorway
TEN MINUTES BEFORE THE SHOOTING!... Proves Ray couldn't have shot that rifle
A back-and-forth about the sheep-like dishonesty of the MSM
It seems that common sense counts for nothing
Joe sums up the value of this slick book: "completely worthless"
The author, Sides is/was a journalist of some renown... Why this piece of garbage?
Joe's recently updated website is at DissentingViews.net
His upcoming book will be called Dissenting Views

Play Part Two Interview - Dave Ratcliffe


Understanding Special Operations
Dave had read both of Fletcher Prouty's books before he interviewed him and was well versed in Prouty's work
A history of Prouty's JFK book originally entitled The Saigon Solution
Dave sectioned and marked his copy of the Secret Team in preperation for the interview
Audio clip
Fletch defines "Secret Intelligence"
Evaluating and distilling intelligence information for the President's Daily Briefing
The Pre-Brief: The White House's and the Government's daily agenda setter
The Pre-Brief is extremely instrumental in the running of U.S. government...
...ALL of the operations of government revolve around the Pre-Brief
Dave explains how the president is a prisoner of his own power
The recent Wikileaks article showing the killing of apparent insurgents in Baghdad
The Intelligence community, by it's very structure, works against the populace instead of for it
Dave recommends Wikileaks Wikileaks


---


Show #481
Original airdate: July 1, 2010
Guest: John Judge / Jim DiEugenio
Topic: COPA/ Listener Questions/ Reviews

Play Part One Interview - John Judge


John speaks in Seattle July 7th 2010 at University Christian Church
John's theme "The rise of global fascism and the creation of real Democracy"
Representative Democracy has done nothing but enhance the wealth of the rich
Real Democracy allows a fair playing field for all
John wants to talk about not having finance as civilization's primary reason for being
It will be held at 7:30pm, University Christian Church, 4731 15th ave, Seattle
Admission will be $10
John elaborates on his speech title Bob Dylan's lyrics "There Must Be Some Way Out Of Here"
John was once told by the Dallas parks branch to clear a Grassy Knoll application with the Sixth Floor Museum
This would be a private museum ruling over a public venue
John was shut out of the New York MLK venue by a new management group

Play Part Two Interview - Jim DiEugenio


Discussion of the situation surrounding Robert Groden and the Sixth Floor
Jim's website - CTKA.net
Joe Green has almost finished a review of Hellhound on His Trail
JP Miroz is just finishing a review of Wikipedia, "Will the Real Wikipedia Please Stand Up"
Jim is editing Seamus Coogan's story about Alex Jones... should prove to be quite controversial!
Parts 1 & 2 of Jim's review of Inside the ARRB are up. Part 3 should be up soon
Mitch Warriner's book "Consequence of Truth" will be delayed because of new material found by the author
Russ Baker's "Family of Secrets" is to be reviewed tonight
Len's latest project "The Secret Team"
Listener email answered
Did Rose Cheramie mention Jack Ruby's name? Yes, This was verified and documented
Why didn't the Kennedy family demand a re-investigation of the JFK assassination?
Jim gives his reasons why...
Nathan McGuire reminds us of a 3 part documentary on DVD on Salvadore Allende's overthrow
Nathan also asks about Marvin Gheesling... was he rewarded?
Is there any info on Oswald in Japan outside of Atsugi?
A listener disagrees with a guest last week talking about the shots from the storm drain
Jim says yes it could be done but did it? Garrison said it was extremely difficult
The storm drains may have been changed after Nov 22, 63 and the originals may have been easier
A guest informs us of linking interviews with book reviews on Amazon
A listner comments on Webster Tarpley's book on Obama
Did Bloomfield and Permindex have anything to do with the JFK assassination
Jim used to think so but not any longer
Is there a photo of Oswald with Raoul?
Jim hasn't heard of one
Did Oswald actually go to Mexico City? If he did, was it just part of the CIA frameup of him?
Difficult question to answer. Jim lists references. He may have been there but it cannot be confirmed
The CIA knew full well the non-Oswald pictures and the recording sent to Washington were not him
A listener suggests 10 established facts as a conference topic
Jesse Ventura will be at the Hawaii conference!
A listener gives suggestions on the show format
Did any of the presidential detail have dealings with any of the key figures in the case?
Listener comments on the Secret Service agents particularly Kellerman
Jim makes several comments about the strange goings on of the Secret Service
The drawing of a man with a gun under his coat. Apparently a newspaper picture of him exists
Has anyone stress tested the assassination tapes?
Yes and it's been quite revealing especially on Wesley Buell Frazier

Play Part Three Interview - Jim DiEugenio


Inside the ARRB vol. 3 very interesting
Jim gives a short preview of his review of Doug Horne's book
The pictures of JFK's brain are not of JFK's brain...
Review of Russ Baker - Family of Secrets
The book is not about the family at all. It concentrates only on the two most visible members
The book concentrates on GHW Bush and George W
It ignores the brothers and grandfather almost completely
The book expends about 40% of it's volume on just 3 events
1.) GHW's involvement in the JFK Assassination and 2.) Watergate
And 3.) George Dubaya's questionable service in the Texas Air National Guard
Jim lists ten major events that are mostly ignored in the book, all of which the Bushes were involved in
Jim explains Dubaya's Air National Guard story... How he likely escaped two years of his military obligation
Russ Baker asserts GHW Bush is a CIA officer from the days of Zapata onward
There is no solid evidence he was anything but an asset until he became DCI although he may have been
Baker's sources (Joe Trento) are questionable. Trento is a shoddy investigator
It seems that Baker, using just one ARRB document, has come up with this story implicating bush as a CIA officer
Bush was in Tyler Texas giving a speech when JFK was killed
The James Parrot phone call. Baker calls this an alibi maker even though neither Bush or Parrot needed one
Much of the rest of the book surrounds unwarrented allegations and guilt by association
Baker states the Warren Commission did not assign a seasoned investigator to check facts...
... Did he not know they didn't have any? They relied on FBI and CIA sources for informaton and investigation
Baker tries to tie Bush Sr to the JFK assassination but there just is no credible evidence of it
As bad as that reporting is, Baker's attempt to tie Bush to Watergate is worse
He tries to tie Townhouse to Watergate and they are two seperate issues at two seperate times
Although they were friends, there is no evidence Bush had anything to do with Watergate
This kind of "conspiracy mongering" is bad for the whole truth movement...
...It steals credibility from every legitimate, hard working researcher


---


Show #480
Original airdate: June 24, 2010
Guest: Orlando Martin / James Johnston
Topic: JFK Analysis of a Shooting/Flight From Dallas

Play Part One Interview - Orlando Martin


JFK. Analysis of a Shooting: The Ultimate Ballistics Truth Exposed Book Website
Orlando says the truth lies in the ballisitcs of the shooting
nine talking points will be covered in this interview
The shots could not have come from the Sixth Floor and we as a country can now prove that conclusively
1. The Warren Commission ignored Governor Connally's pre-surgery X-rays...
...These being the most crucial evidence of the president's shooting
The fragments in the wounds prove CE399 was not a "Magic Bullet"...it was planted evidence
The Connally X-rays went missing immediately. Why?
2. The first shot fired impacted over 130 yards away from the president's automobile,(The Tague shot)
This shot proves a shot at a very low trajectory and so far off target, it couldn't have been from the Sixth Floor
Martin shows why 5 shots were required... They all aimed at his head
Ballistics factors that indicate that three gunmen fired five shots in Dealey Plaza at JFK
5 shots means even if Oswald fired at all (and Martin says he didn't fire at all), he couldn't have fired five times...
... A conspiracy exists if someone else fired as well!
3. The Commission was unable to declare, which shot missed the entire limousine in their three- shot scenario.
4. The actual entry angle of the second shot into the president is deliberately changed by the Commission.
A shot was taken at 45 degrees and said to have been taken at 18 degrees... 45 degrees is not the Sixth Floor
The second and fourth shot came from the roof
Oswald was to have shot right to left, Shot 2 came left to right...and couldn't have been Oswald
The Commission moved shots 5 inches up to correspond better with the official story
Just how many times was Connally shot? Certainly not just once!
The volume of fragments in Connally both recovered and unrcovered...
5. Two large fragments are recovered from the president's automobile by the Secret Service.
6. Frame 230 of the Zapruder film shows that Governor Connally was not yet injured on his right wrist.
All of these fragments apparently came from CE399, an all but undamaged projectile
This proves Connally was hit by more than three shots
Copper jackets on the Limo fragments and not on the JFK head shot bullet
Just one head impact... Orlando explains why
Copper-jacketed bullets do not fragment... The head shot bullet was not copper-jacketed, others were
7. A wound is discoverd during the autopsy in Bethesda, in the back of the president's neck.
This is a complete fallacy and Orlando explains why
8. The trajectory orientation of the second shot through the president's body does not correlate to Oswald's alleged position in the Book Depository...
The trajectory proposed by the Commission is a complete ballistics fallacy.
9. A pre-emptive trajectory analysis of the shooting conclusively indicates that the shots fired at President Kennedy did not originate from the sixth floor of the Book Depository Building.
The assassination could not have been done with three shots, not from that window and not by Oswald

Play Part Two Interview - James Johnston


Attorney and author of Flight from Dallas
Did a CIA plane get two agents out of Dallas Nov 22/63?
Johnson is primarily an ACLU lawyer with a private practice
He was drawn into the JFK assassination after reading various literature on the subject
James took a statement from a Mr Bob Vinson about an escape flight he was involved with on Nov 23, 1963
The book website is here at Flight from Dallas.com
As a career military man, Vinson was forced to join the CIA about a year and a half before he planned to retire
He finished his career at a secret CIA base at Area 51 in Nevada
Vinson transported a Cuban man and a man that looked like Lee Harvey Oswald away from Dallas after the assassination
The aircraft used was a CIA C54
The plane was not marked and the passengers did not wear military clothing
The plane was ostensibly going to Colorado but ended up in Roswell New Mexico
James and Vinson believe(d) this aircraft was part of the JFK assassination scenario in some way
Discussion of the evidence versus the official story
People around the world agree the Warren Commission Report is a complete fraud
James is one of the few people to have investigated the sewer system in Dealy Plaza
He says it is unlikely a man could have fired from that location and no way to move around in them.


---


Show #479
Original airdate: June 17, 2010
Guest: Jim Hougan / Dave Ratcliffe / Robert Groden
Topic: Jonestown / Fletcher Prouty / Dallas

Play Part One Interview - Jim Hougan


Background for his article on Jonestown
Author of Spooks and Secret Agenda, among others
Jim is(and has been) an award winning journalist and writer of both fiction and non-fiction books and a magazine editor
The Jonestown incident is refered to by Jim as a "Black Swan"
Congressman Leo Ryan was visiting Jonestown to investigate whether people there were there willingly or not
The escalating numbers of dead grew every news report to an incredible 913
The question of how the numbers increased over the days was bizarre at best
Initially the story was: upwards of 1000 people voluntarily saluted and committed suicide on Jones's command
The security prevented Jonestown residents from leaving
Very few were able to escape. Among those, interestingly was Mark Lane, a People"s Temple attorney
Hougan does NOT believe this was a CIA, mind control (MK Ultra) experiment gone wrong and explains why
The CIA Station Chief, Jim Adkins, was told to stay away from the People's Temple... a strange order
Jim Jones was an informant for the FBI
Jim Jones was negotiating with the Soviets to relocate the temple to the USSR
This makes the CIA "hand's off" order even stranger
As Jim explains, the CIA may have been "hands off" but other agencies may have been watching
The mind control experiment was entirely Jones's and not the CIA's
The intelligence community was likely terrified of what Jones might do and likely did not want to be tied to him
Who was Dan Mitrione and what was his role at Jonestown?
Missing video NBC footage. Was the harassing questioning by an NBC reporter thought to tip Jones over the edge?
JIm calls Tim Reiterman's book Raven: The Untold Story of the Rev. Jim Jones and His People a good book but...
...fails to mention several points, particularly on the CIA
Proof several people had been injected with cyanide. The inference is there was some murder going on and not just a mass suicide
The seemingly lax reporting on this story and a few reasons why
Jim says real investigative reporting died after Watergate, but with the advent of the internet it's making a resurgence...
...Of course this resurgence is carried by anyone but proper journalists and the standard is often lacking
With MK Ultra experiments all over the US and in South America, Jones would've been at least a good case study
What should be investigated is how this contingency plan was planned and carried out - Jim Hougan(paraphrased)
The government of Guyana want's to forget this incident. Many case records were lost in a "Reichstag fire"
the "disidentification" of many of the victims of Jonestown
In a bizarre turn, a couple of Jonestown victims turned up in rental storage eight years after the event
Frank Turple and the recycling of the bodybags for his own profit
The mystery still remaining about this story is one of the major tragedies in it


Play Part Two Interview - Dave Ratcliffe


A background on Col. L Fletcher Prouty and his accounting of operations as he understood them
Understanding Special Operations con't
Intel is not the CIA's forte. Covert operations are their "big money deal"
Military is a proactive institution.
How Allen Dulles "straightjacketed" the military as the Dept of Defence... a reactionary institution
Defense and government react to everything CIA creates worldwide
Only a free and unrestrained press can effectively expose deception in government
Clip: Dave Ratcliffe and Col L Fletcher Prouty
Allen Dulles's background. How he became almost "evangelical" with his foreign policy direction
Walter Bedell Smith was the Dulles before Dulles took the reigns
Kennedy policy began to subvert the plans of Walter Bedell Smith and Allen Dulles
A Kennedy dynasty was upcoming with Bobbie next and Teddy following
This threat was likely a contributing factor in the decision to remove JFK
Unifying the military under the JCS for the purposes of coordinating Special Operations
Counter-insurgency began before JFK in spite of the Kennedy Center name


Play Part Three Interview - Robert Groden


Arrest in Dealey plaza... again!
With the Superbowl coming to Dallas, the Sixth Floor wants to be the only game in town
Groden and others are now being harassed
Groden is a vetran of this harassment having beaten 80 arrests issued by the Dallas police
It is not illegal for anyone to do what Groden does in Dealy Plaza.
No permits are required so even though he's tried, you cannot buy a permit...They don't exist
Robert suspects Gary Mack and the Sixth Floor are responsible for the harassment
Robert's new book has not been published yet and this harassment is one of the ways they try to prevent it's publishing
This is not just an harassment issue, it's also a free speech issue
The mainstream media is broadcasting only the City of Dallas view
Groden was offered over $200,000 a year to change his point of view and curate the Sixth Floor Museum
He turned them down and Gary Mack, a former conspiracy researcher took the job
There, of course, are people causing trouble in Dealy Plaza and the police know who they are
They still lump the JFK people in with the criminals
The police have admitted the Sixth Floor is calling in the harassment and supported by the city
The Sixth Floor is not a museum
Robert only sells facts in the case. His personal opinions are not sold in Dealy Plaza
The Sixth Floor sees possible massive profits from the Super Bowl...
...for this reason, the Sixth Floor is trying to become the only game in town
Groden was responsible for getting the case reopened after the Warren Commission farce
If ANYONE should be in Dealy Plaza it should be Robert Groden
Robert asks if any lawyer in the Dallas area with First Amendment experience could...
...help with the legal fight and advisement email Robert Groden


---


Show #478
Original airdate: June 10, 2010
Guest: Dave Ratcliffe / Dr. Andrew Wakefield
Topic: Fletcher Prouty / Autism link to Vaccinations

Play Part One Interview - Dave Ratcliffe


Special Operations are an ad hoc creation...
Probably the strongest ad hoc creation in our government today.
With great foresight, Eisenhower tried to restrict the scope of the CIA... Ultimately he failed
How the Secret Team were inserted into governmental departments
The financing of the Secret Team and Special Operations
The CIA became a behemoth it was never intended to be when it was created
What the CIA does now was never created in law. It's entire operation is ad-hoc
"illegal" targeted killing policies and calls on the US to halt CIA drone killings
both of which are published at http://www.extrajudicialexecutions.org
The CIA operates drone aircraft but the press wording makes it seem other departments operate them
Predator Drones and "Nano-Drones"
The CIA wages covert operations inside countries "America is not at war with..."

Play Part Two Interview - Dr. Andrew Wakefield


Andrew Wakefield, MB, BS, FRCS, FRCPath, is an academic gastroenterologist
His new book: CALLOUS DISREGARD: Autism and Vaccines—The Truth Behind a Tragedy
Book Website - Foreword by Jenny McCarthy
He is not anti-vaccine, but rather an advocate of a "safety first" vaccine policy
Although he learned virtually nothing about Autism in medical school, he's almost accidentally become involved
While treating a child with autism for a seemingly unrelated medical problem, Dr Wakefield improved the autistic symptoms
While almost unknown a couple of generations ago, Autism is almost epidemic and probably related to vaccinations
The parents have related the Autism to the vaccines and Dr Wakefield has investigated and found the link to be likely
These Autism stories are the same worldwide and are all seemingly caused by Vaccines
The scientists have accepted the vaccines as a medical necessity and are entrenched in their thinking
Cigarettes were once thought of as harmless and even good for you and we now know haow bad they are
Like cigarettes, Vaccines are likely to be found extremely harmful
Poisons metals like aluminum and mercury are used in vaccines among other extremely harmful things
Most of these things are completely untested in the vaccines
Pharmaceutical companies are assuming vaccines are harmless until proven otherwise...
...Instead of erring on the side of caution and testing to prove their safety
The vaccines have no liability at all... no responsibility to the consumer whatsoever
The benefits of vaccines rely on public confidence... one faulty vaccine can destroy the confidence in every vaccine
Those that run the regulations are controlled by those that manufacture the vaccines...
... There is no industry regulation because of this blatant conflict of interest
Autism is "often" caused by vaccines. Here is information on three cases: Baily Banks, Hannah Poling, Misty Hyatt
Reports accuse WHO of exaggerating H1N1 threat, possible ties to drug makers


---


Show #477
Original airdate: June 3, 2010
Guest: Jim DiEugenio
Topic: JFK Research

Play Part One Interview - Jim DiEugenio


Upcoming articles at CTKA
Article - Will the real Wikipedia Please Stand Up
A Seamus Coogan article on Alex Jones
A review of Russ Baker's Family of Secrets and Hankey's Dark Legacy
A discussion of the validity of materials and subjects covered here on Black Op Radio
Jim talks about people and subjects covered on CTKA and their validity and CTKA research
Galvanizing the research community...It's time to agree on many important points...
...and drop the unimportant points
Email Len with your ideas on subjects the Hawaii conference should cover: osanic@prouty.org
Listener comments and questions
In a cyberworld of "conspiracy as entertainment", Black Op Radio is a beacon of truth
How long would you expect Obama to live if he followed his campaign promises of change?
Jim gives his comprehensive opinion of why it shouldn't matter
Jim believes Watergate was a power struggle for the control of the CIA

Play Part Two Interview - Jim DiEugenio


Review: PBS Special "Roads to Memphis"
Produced by the same people as did Oswald's Ghost
How James Earl Ray was manipulated by his lawyers
The lawyers only wanted Ray to plead guilty and they would plea bargain for them
In spite of the Jowers evidence, this show still blames Ray
Maps left in Memphis that were used against Ray
Ray was said to be a racist but there is much evidence to the contrary
Raul was identified by Ray as far back as 1977 and the HSCA had his picture
Nothing was done with this evidence
Raul placed Ray in the motel as a patsy
Charles Stephens was the witness used in the trial against Ray... and he was blind drunk
Stephens's commonlaw wife would not agree to testify against Ray and was thrown in an insane asylum
She saw someone else, not Ray...
The unlikely position the shooter was to have stood to make the shot
Judge Joe Brown was going to prove the bullet didn't match the rifle and was removed from the case
The bundle dropped in front of the store...ten minutes before the shooting
In short all the evidence shows Ray could not have been the shooter
The documentary pushes the Ray-did-it story even though the Jowers trial showed who the shooter was


---


Show #476
Original airdate: May 28th, 2010
Guest: Jim DiEugenio
Topic: JFK Research

Play Part One Interview - Jim DiEugenio


New and upcoming articles at CTKA
Listener questions
J Edgar Hoover's motivations in the JFK assassination cover-up
Jim, what do you think of Mark Lane defending Posner? - Jim is bewildered
Do you think Mark Lane is a CIA agent? - Jim: No
Why is the show so centered on the JFK assassination? - Len comments
Jim & Len discuss several subjects upcoming on Black Op
David Belin... As Len calls him: "that lying sack of Sh-t"
Jim, what is your opinion of the pre-assassination party at the Murchison house.
Specter's defection to the Democratic party
The Democrats catering to Specter
Sestack's fight to win the campaign against Specter
Why did Specter want to continue to get re-elected?
Why did Obama align himself to Specter during his campaign?
Jim runs through the seedy and sordid political history of Arlen Specter
Jim explains the Anita Hill allegations and Specter's dirty dealings to discredit her...
...a good example of just how bad the Democratic party has become
Specter's strategy in the JFK case

Play Part Two Interview - Jim DiEugenio


Book Review: Biting The Elephant - Rodger Remington
Remington is a retired History Professor (30 years)
He challenged what Jim calls the "Warrenati": Posner, Rahn and Bugliosi
Proving Howard Brennan's testimony about the police lineups was faulty at best...
...in fact Brennan was probably never there, the Dallas police have no record of him
Remington shows how witness preparation was acomplished
Three problems with Amos Euins testimony
Euins changed his story several times on whether the shooter was black or white
Arnold Rowland's testimony... a shooter was in a different window...
...the sniper's nest window had a black man in it
James Worrell heard a fourth shot
Worrell's eyesight was questionable yet Specter did not ask him about it
The quality of these witnesses was poor at best yet they were used to convict Oswald
Surprisingly, the first virdict in Bugliosi's TV trial of Oswald came up 7 to 5 for aquittal
The jury foreman said it was a 10 to 2 count for conviction
Kennedy's missing brain could have proven bullet direction
Discrepancies in the brain weight and completeness
Why was the brain not weighed during the autopsy?
Bugliosi treats the evidence that could be gleaned from the autopsy of the brain as almost worthless
Remington concludes that Bugliosi creates truth rather than finding it
Wesley Frazier, Charles Givens and Marina Oswald
These three witnesses today would be discredited easily by any skilled lawyer
Harry Holmes testimony is dubious
Several self-incriminating statements made by Holmes
Holmes seemed to be evolving his story to match Givens' story
Bugliosi's 53 points, all of which can be discounted
Gerald Posner and the Willis Sisters' story
Brennan's witnessing of the car at the curb and how Posner eliminates key paragraphs
Ken Rahn and his support for the faulty, Neutron Activation Analysis


---


Show #475
Original airdate: May 20th, 2010
Guest: Mark Lane / John Judge /Dave Ratcliffe /
Topic: Gerald Posner

Play Part One Interview - Mark Lane


Gerald Posner hires Mark Lane to defend him
Posner accused by the Miami Herald of copying articles from them to use on the Daily Beast
Posner admitted it and was fired
Posner can't explain how he wrote such similar articles to the originals
Posner, although diametrically opposed to Lane's views on the JFK assassination also noted that Lane, with...
...his extensive knowledge of the case would have exhonorated Oswald in any courtroom
Posner wanted this kind of lawyer for his plagiarism fight and after a long conversation,...
...Lane decided Posner had a reasonable argument and took the case
Lane and Posner had met only once previously although the Miami New Times reporter said they were long time friends
As of this interview, Lane and Posner have still met face-to-face only once
Lane stated Posner was never mean or nasty but seriously mislead about the John F Kennedy assassination
Posner is of the opinion that the Miami New Times are trying to ruin Posner's ability to earn a living as an author
The Miami New Times has eased their attack on Lane but not Posner
Lane explains the "nasty" absurdity of Vincent Bugliosi's theories in Reclaiming History
Bugliosi accepts that the CIA's found critical evidence although it clearly appears the evidence was planted
The CIA admits they tried to destroy Lane and that Oswald had "NEVER" been to Mexico City
Bugliosi still believes the Oswald-in-Mexico City story and, in fact, is quite ignorant of the assassination facts
Seven FBI agents who's reports were signed by Hoover testified the Oswald recordings from Mexico City were not Oswald
David Phillips, when cornered, was the man that admitted the Oswald-in-Mexico City story was phoney
Mark explains how a Black Op Radio listener helped him come up with his new book title "Dancing With The Bullies"
Finally Author of the Magic Bullet fable, Arlen Specter is defeated and will no longer be a senator
Part of the mystique of Lane taking the Posner case is the shock that he would take it and that's part of the reason he did it
Mark explains that the behemoth that CIA has become was going to be shut down by JFK,...
... and the Vietnam conflict was going to be shut down by the end of '65 by Kennedy
These were the two main reasons Kennedy was shot
More people believe CIA killed Kennedy than believe Oswald acted alone and did it
How the farcical Warren Commission was formed and the truth usurped
Was Posner committed to his thesis in Case Closed or did he just write it for the money?
Lane believes Posner was of the Lone-Nut opinion and only looked at materials that supported that scenario
Lane does not commit to an opinion either way beyond that
Dancing With The Bullies is finished and is now in the editing/publishing process
Lane's troubles getting published

Play Part Two Interview - John Judge


COPA update
June 10th annual American University conference commemorating the famous JFK American University speech
How would you (John) support the idea that Kennedy was supporting peace?
John explains points that apply even today proving the speech is timeless and was visionary in content
He refers to the great Jim Douglass book "JFK and the Unspeakable: Why He Died and Why It Matters"
The reasons Kennedy was killed explain how he was killed because of his peace stance...
...and the proof is in the constant war status America has been in ever since especially today
COPA is now on Youtube and Facebook
John Judge continues the JFK tributes every year in Dallas as homage to Penn Jones Jr, who asked John to continue
John gets little or no support from the State of Texas or Dallas and, in fact, they put up many distractions during John's events
Len explains how his Hawaii conference is in no way in conflict with John Judge's great works
Most people are unable to attend the many conferences and technology is now allowing online streaming of speaking guests and more
The Kennedy Family was given a say in Ted Kennedy's file releases after his death. The answers are, as yet, pending
The recently found Dallas "Smoking Gun" documents have been sent to the 6th floor instead of the National Archives
American Citizens can now be assassinated abroad without due process... a terrible step for America
Assassinations may have been carried out in the past but were never outwardly admitted or commited to public policy
One of the Malcom X killers has recently been released without even notifying the family of Malcom X
About the awful and completely inaccurate book "Hellhound" supposedly about James Earl Ray as a MLK stalker
About Tom Hanks doing the Bugliosi book series. Will he or the History Channel be convinced to stop?
These deceptions of history wouldn't be so bad if they weren't so regularly made... This is a constant battle for the truth
"Jerry Ray: A Memory of Injustice" is soon-to-be-released. John says it's going to be a good book on James Earl Ray

Play Part Three Interview - Dave Ratcliffe


Understanding Special Operations
The book is $15 but shipping outside the U.S. may be more. Please email Len if you plan to buy at osanic@prouty.org
The Secret Team is "the Stongest ad hoc creation in government today" - Col. L. Fletcher Prouty 1989
Dave makes the point of the foreign policy decision making being made with no democratic process...
...there are no votes and no political oversight, they just make a decision and carry it out
How Prouty carried out his central role without a secrecy oath and where he got his orders
What NSAM # 263 was and Prouty's role in it's creation, a function of his job in the Pentagon
Col Prouty created the Focal Point system on orders from Allen Dulles
If Prouty hadn't quit in disillusionment over the Kennedy assassination, he would have been promoted to General
Clip: Prouty describes the procurement of hundreds of specialized "Helio" aircraft for the CIA under the cover of Airforce
The program was Airforce only in name. The Airforce actually had nothing to do with them
Prouty knew of 608 CIA units he supplied... Many generals had no idea the CIA operated on such a large scale
How embedded CIA personnel moved up through natural promotions in their ostensible jobs
Prouty tells us embedded personnel were grandfathered into the FAA and even the NSA and some moved up to the White House
Dave elaborates on secret programs that grew and carried momentum with absolutely no public knowledge
The Manhatten Project was one of these programs
How war game scenarios were created to deal with newly found nuclear capability
Len explains how, through small nameless notes and phone calls, policy is effected
Clip: Blip transmission interceptions as an example of anonymous technology development
Prouty explains how companies would be encouraged to develop technologies, never knowing they were dealing with the CIA
The strange way covert operations are carried out almost without oversight
The Iran/Contra operation was an example of the breakdown of the system because of the lack of control
Prouty was worried that the top brass had no control over many operations
This was the problem these covert operations had
The recent BP oil leaks that have never had contingency plans created because there is no regulation requiring it




---


Show #474
Original airdate: May 13th, 2010
Guest: Dave Ratcliffe / Lisa Pease
Topic: Understanding Special Operations

Play Part One Interview - Dave Ratcliffe


Understanding Special Operations and Their Impact on The Vietnam Era (1999)
Special offer: $15 for the book available here under our "Products" page
Dave was introduced to Fletcher Prouty in about 1988 by John Judge
Prouty was responsible for designing and then running the Focal Point System in the Air Force...
...that provided military support for clandestine operations (covert activities) of the CIA
In time Prouty ran the Focal Point Office for all military branches from the Office of the Secretary of Defense
The significance of Col Fletcher Prouty in revealing current inner-governmental history
Dave's book is fully indexed
Clip: Prouty talks about the Focal Point System
Without a Focal Point System, clandestine operations of the CIA would be revealed...
...through its interactions with other governmental agencies
The Focal Point System allowed the CIA a place to go and do business and keep the lid on covert operations
Embedded employees throughout the government were (and are) CIA agents and these are the...
...people that the CIA deals with. It's one way to preserve the silence necessary for operations
These embedded agents not only do their ostensible activity in the job they've been placed in,...
...their real job is to provide for the CIA when called upon and keep that activity a secret
The jobs these people do are generational and even the managers of each department no...
...longer know who is CIA and who isn't, the cover is that tight
These people, numbering in the thousands are a part of what Prouty called "The Secret Team"
The Secret Team is worlwide and there is no indication it has ever reduced it's size
Allen Dulles created the Focal-point system that embedded people from the CIA in positions...
...throughout military and civilian agencies of the federal government
Clip: How embedded Secret Team members are moved further into the cover jobs
Frank Hand, Alexander Haig and Alexander Butterfield were three of these embedded agents who moved...
...up the chain of command through natural promotions as a result of their ostensible job
Prouty was present at significant events that gave rise to the post-WWII national security state structure
He was a very smart man whose quick mind was recognized by the superiors who assigned him the duties he was given
During the Iran-Contra hearings Oliver North admitted that Nicaraguans and Iranians knew what the CIA was doing;...
...the only people North was concealing things from was the American public.
Dave Ratcliffe's book is a useful resource describing how publicly unaccountable operations...
...of the federal government increased in size and scope after World War II.

Play Part Two Interview - Lisa Pease


Sunstein writes article promting infitration View Here
Sunstein wants to silence anti government statements... by government counter speech
Sunstein paints Conspiracy Theorists with a broad brush as if most researchers are automatically insane
He then allows that some theories have been proven to be true
The result has the effect of confusing the audience muddying the waters
The only solution Sunstein doesn't present is an honest inquiry into these events to find the truth
Sunstein wants to infitrate politcal reseach groups with government agents
Because they are extremely resistant to correction (and need correction...)
...if you follow the evidence where it leads, that's just good journalism, not a conspiracy theory - Robert Perry (paraphrased)
Examples of undocumented, erronious and therefore poor journalism
The Press are just telling what they're told to say, reporting these days should more correctly be called "repeating"
How the CIA sent orders out on how the media should deal with the JFK assassination
There would be fewer 'conspiracy theories' if these events were just thoroughly and honestly investigated
We are not the children of our government, we are the parents of it
Conspiracy theorists are a threat to government. They question the official story
CIA asset, Priscilla Johnson McMillan not only reviewed all JFK books for the New York Times,...
...she was also conveniently in the USSR when Oswald was there and interviewed him
Sunstein and Vermeule propose a program like the FBI's COINTELPRO
COINTELPRO was also a program to infiltrate and subvert dissenting groups in America
They also propose silencing dissenters(conspiracy theorists). This could mean...
...anything from illegalizing conspiracy theorists to outright domestic assassination
We need more conspiracy literacy...how to evaluate theories for credibility
Lisa talks about the early Usenet groups were infiltrated with deliberate deceivers
The dilemma of the ego wars in assassination research
TWA 800 and how hundreds of witnesses were ignored in their missile testimony


---
---


Show #473
Original airdate: May 6th, 2010
Guest: Jim DiEugenio
Topic: CTKA Review: Dark Legacy

Play Part One Interview -Jim DiEugenio

Len discusses Black Op Conference Hawaii March 2011 Hawaii Super Conference 2011
Len is also trying to get John DeCamp as a guest(The Franklin Coverup)
Listener questions
Was Nixon a right-winger? - Yes
Was Watergate a right-wing coup? - No
Was Jack Anderson a CIA asset? - Yes
Clarify this: Kissinger was a Rockafeller man and Rockafeller influenced the CIA
Gordon Arnold's story about being on the Grassy Knoll: Answerable at a later date
Discussion of John Hankey's film JFK II (Dark Legacy)
CTKA Article by Seamus Coogan - Review of Dark Legacy
The FBI George Bush Memo proves Bush was CIA management at the time of the JFK assassination
Hankey involves Prescott Bush, George HW in the JFK assassination
He also involves George W in the death of JFK Jr.
The outright lying of the mainstream press and the public's hunger for the truth
The necessity of weeding out the inaccuracies in the alternative media
Against Hankey's assertion; Arbenz was not killed after the Guatemala coup
; Prescott Bush cannot be proven to have been CIA
; Lumumba was not killed before the Mossadegh coup
; Mossadegh did not die in the Iran coup
Hankey connects Bush with the Anti-Castro Cubans which is totally unverifiable
He also says Bush was a CIA supervisor which is unproved
Hankey seems to take credit for realeasing news of CIA/Mafia collaboration
Hankey states he's been in the research for 40 to 50 years...
...but really, he was only in it for about 10 years
GHW Bush's likeliest association with the Bay of Pigs operation
E Howard Hunt's association with Richard Nixon...or lack of it


Play Part Two Interview - Jim DiEugenio

Some background on the Zapata Corporation
Hankey qotes the Marita Lorenz section of Plausible Denial...The weakest part of the book
Marita Lorenz is not necessarily a credible witness
Hankey compares Prescott Bush and Alan Dulles and calls Prescot the real power in the CIA
That hypothesis is ridiculous on it's face
This film appears to be a sensationalist film in the company of the hysteria raised...
...to discredit Bill Clinton and George W Bush... t's just not all fact
How Dulles shaped the formation of the CIA
Operation Mongoose, Operation 40 and Alpha 66 and E Howard Hunt
Hankey contends GHW Bush supervised Howard Hunt...
Quotes Hankey relates...that never happened
Bush did not cover up the Hunt Memorandum... He wasn't CIA Director during that time
How Hankey ties Oswald to Hoover
the assertion that Hoover was held to cover the assassination by Dulles
The climax of the movie makes such assertions that it cannot be taken seriously
In short, this video detracts from the real crimes of the Bush family




---
Show #472
Original airdate: April 29th, 2010
Guest: Edwin Black Article
Topic: The Chicago Plot
The Chicago Plot
Len Osanic reads the article from the Chicago Indepentent 1975
"Our Man" Edwin writes about can now be revealed "Abraham Bolden"
The introduction: Edwin Black is the target of intelligence assets
Powers that be did not want the Chicago Plot investigated
An explanation of the purpose of the article
Four men in Chicago to assassinate JFK as he approached the Army-Air Force game
The FBI warned the Secret Service of the plot and then backed away
The Chicago SS office had only eight men
A landlady informs of suspicious characters renting a room from her
Agent Stocks blows his cover and the suspects are brought in without evidence
Thomas Arthur Vallee, eerily similar to Oswald is identified as the proposed patsy
Personality traits that could make Vallee a perfect patsy
Vallee was arrested with a knife, 750 rounds of ammunition but no firearm
The method of assassination used in the Diem murders
Vallee's apartment was searched under duress and firearms and ammunition were found there
Two suspected conspirators were in custody but the other two were at large
Kennedy uses Vietnam events as an excuse to cancel his Chicago visit
20 days after the Chicago plot was thwarted, Kennedy is killed in Dallas
Part Two of the article documents the investigation
Black brings up the suspicious fact that 90 of the witnesses died shortly after the assassination
The cover-ups by the FBI and how they botched the investigation as a result
The anonymous source, SS Agent, Abraham Bolden gets a lie-detector test
Corruption hawk, Sherman Skolnick produces proof Vallee actually existed
The investigation of the arrest and weapons records...much was routinely destroyed
Agents Stocks and Motto plead "no memory" in the probing of the plot details
The mountain of documents Black waded through in his investigation
The original investigations were exhaustive
Records found on Vallee seemed incomplete
An unassuming document shows Oswald might have been in Chicago that weekend
A Secret Service publicity specialist dodges the issue on what the agents knew
"No comment" came at every question
Agent Linsky opens up... a little, his responses likely were truthful
Groth and Shurla covered up the Vallee arrest and were deceptive when asked about it
Coffey confirmed the details everyone else was scared to divulge
Vallee also confirms the details and was found to be truthful
Part Three - The cover-up
Nobody would admit the failure of the Secret Service in the assassination
Black shows how Oswald's murder saved much embarassment




---


Show #471
Original airdate: April 22, 2010
Guest: Jim Marrs / Jim DiEugenio
Topic: JFK Assassination Research

Play Part One Interview -Jim Marrs


Jim's website is Jim Marrs.com
Jim gives a short history of his beginnings with the JFK assassination
How his questioning of the official story began
Being a Texas homicide, the body should have been examined and investigated in Dallas
The evidence as well should have been kept in Dallas where the investigation should have been
Everything ended up in Washington and Maryland including JFK's body... completely illegal
Everything was transferred from Dallas befor a chain of evidence could be established
Without a chain of evidence, the evidence is automatically contaminated and of little value
Jim gives 9/11 as a similar example of a conspiracy "we're just not supposed to talk about"
The Sixth Floor Museum and the Dallas Historical Society
A clear shot could not have been made from that window because a tree is in the way
The research community has been sent in many directions causing confusion in many people...
...having an inquisitive look at the case
Oswald: "I'm just a patsy!"... indications are that he was telling the truth
Jim explains why the documentaries are espousing fraudulent information
Over and over the image of Oswald on the Sixth Floor has been imprinted on the public
Oswald was probably never on the Sixth Floor during the shooting
If Oswald acted, he almost certainly did not act alone...Automatcally a conspiracy
If evidence of a conspiracy has been covered up, the people that did it...
...are accessories after the fact and just as guilty as the assassin(s)
How the "first three shot scenario" became the "Magic Bullet scenario"
The Magic Bullet theory is out the window once one examines JFK's shirt and coat

Play Part Two Interview - Jim DiEugenio


3 items coming up at CTKA
Two Robert Harris articles: One on the description of the shooting sequence and one on Exhibit CE 399
an article by Jim called "Why The New York Times Deserves To Die"
Bill Hicks on the fraud of the Sixth Floor
Listener's questions:
On show # 468 Jim alluded to Helms manipulated the FBI over Watergate. How?
Jim announces Len's upcoming interview with Jim Hougan
The movie "All The President's Men" was just a cover story
Hougan was accidentally given access to a hoard of classified FBI, Watergate materials
What do we do about 9/11 if they can't prosecute anyone in the JFK assassination?
Black Op Conference announcement Hawaii Super Conference 2011
Len explains the purposes of his upcoming Hawaii Super Conference 2011
We must get together and find out the points we all agree on and move forward TOGETHER
Citing a scene in Stone's "Nixon" movie, "Pulling out of Vietnam without a right-wing revolt..."
Why was Nixon treated the way he was by the powers that existed at the time?
How the newspapers have been misleading the public and why they're failing
CIA foreign leadership assassination plots and how the news tries to pin the history on JFK
Jim cites the assassinations of the Diem brothers, Rafael Trujillo and Patrice Lumumba
In fact, the Kennedys had no idea until they found out about the assassinations by accident
The New York Times has held to the "Kennedys did it" beyond the evidence
As Jim shows, The Kennedys had no idea the CIA was plotting these murders




---






Show #470
Original airdate: April 15, 2010
Guest: Jim DiEugenio / Bob Fox
Topic: JFK Assassination Research

Play Part One Interview - Jim DiEugenio


Listener email
Gamaliel - Robert Fernandez of St Petersburg Fla. and John McAdams are like minded lone nutters
Fernandez edits out any conspiracy information from his Wikipedia page on Lee Harvey Oswald
Fernandez is a Wikipedia administrator and through him, McAdams gets published and honest...
...information is removed and prevented from being posted
Was John Connally shot on purpose or by mistake? David Lifton's work is cited
Jim doesn't believe some of Lifton's thesis and he believes Connally was hit by accident
Is there an additional "Backyard Photo" with the rifle held above Oswald's head?
Marguerite Oswald mentions this picture but the Warren Commission did not pursue it
Story behind Bill Cooper, Jim explains...

Play Part Two Interview - Jim DiEugenio


David Von Pein: Hosting Comedy Central Soon?
Von Pein exposed...
Von Pein maintains the truthfulness of lone nut documentaries and books
He proclaims a mountain of evidence for Oswald's guilt but there are...
...major problems with virtually every bit of evidence
Debra Conway banned Von Pein from her forum, JFK Lancer, because he was a troll
Von Pein then landed on the Sprtacus Forum and he was ejected there too
He finally found a home at alt.conspiracy.jfk with John McAdams and his acolytes
He claimed Bugliosi would dispell all the conspiracists and their theories with his book
Reclaiming History failed miserably, rehashing all the old discredited arguments
The 1986 mock Oswald trial in London and Bugliosi
Von Pein refers to Bugliosi's mentioning of the Neutron Activation Analysis Test
Neutron Activation has been thoroughly discredited as a reliable test
Eight major points of contention missing from the mock trial
He still promotes the lies in Reclaiming History but only from alt.conspiracy.jfk
A little further "Deeper into Dave Perry"

Bob explains how he came to be involved in assassination research
His majors were Mass Communication / Journalism with minors in Political Science and History
The one-sided crap that passes for historical documentary journalism on television these days
Bob makes the point that with this total bias, it's pretty obvious the CIA is behind these things
He listens to everyone's point of view but he doesn't believe everything any one researcher says
Bob is a moderator at JFK Murder Solved, Wim Dankbaar's site
About disinformationalist, Dave Perry
About lone nut theorists, Gary Mack and Dan Moldea, both were former conspiracy researchers turned 180 degrees
Robert Groden was originally offered the job at the Sixth Floor but turned it down because of...
...their lone nut views
Bob was led to Dave Perry through researching the Mary Bledsoe police report
Perry's reporting on Bledsoe was very selective and pointed to Oswald as the lone gunman
Bledsoe's rooming house scuffle which included Oswald, Ruby, witnessed by HH Grant
Perry tried to discredit this story
HH Grant was a builder in Dallas and formerly of the FBI
Mary Bledsoe's son was some kind of intel agent and also in the Louisiana Civil Air Patrol...
...with Lee Harvey Oswald and David Ferrie
Perry mentions none of these things
Things JFK had to deal with: Bay Of Pigs, Group 40, Operation Northwoods
Bob suggests typing "Bugliosi is a conspiracy theorist" into the YouTube search bar




---






Show #469
Original airdate: April 8, 2010
Guest: Jim Lesar /Jim DiEugenio
Topic: JFK Assassination Research

Play Part One Interview - Jim Lesar


Jim Lesar is a lawyer representing Jefferson Morley in the FOIA case against George Joannides
Jefferson Morley's case against the CIA and George Joannides
The case began in 2003 when Jefferson Morley submitted an FOIA request for the CIA records
The confrontation between Carlos Bringuier and Lee Oswald and the subsequent TV debate
Both appeared to be setups designed to give Oswald a pro-Castro bent
This may be the first sign that Oswald was being set up as the JFK assassination patsy
Joannides did not disclose his history to the HSCA and was likely there to divert the inquiry
Very few records have been released and the CIA was successful in preventing further release of records
Joannides is a key figure in the assassination and these records need to be released
CIA released limited files on innocuous items but were refused when specific files were requested
FOIA is a great tool but it allows the CIA to stonewall and every step is very expensive and time consuming

Play Part Two Interview - Jim DiEugenio


Jim has posted a link to Jefferson Morley's article: Dead Spy's JFK Files Pose a Test for Obama's FOIA Order
Jim has posted his review of Vol 1 of Inside the ARRB
The review of Deeper into Dave Perry is also up at CTKA
Horne gives great credence to David Lifton's work but Jim doesn't place as much value on Lifton's work
Lifton says all of the bullets came from the front but Jim says some came from the rear as well
Jim explains how Arlen Specter cherry picked questions to ask of witnesses
A few points Lifton makes that Jim doesn't agree with
The compromising of Humes and Boswell
Officer Hargis's story of being hit by brain material after the head shot
Jack Ruby's motivations in the assassination of Oswald
Did Rich Della Rosa reveal his sources for the autopsy deception?
Len's opinion of the "other Z Film" and Jim's opinion of it as well
Did anyone at all hear Oswald running down the TSBD stairs after the assassination?
What is Jim's opinion of E Howard Hunt's deatbead confession?
Why was Prouty allowed to live with all of the things he knew?
Were there any pictures of the person that cleaned out the JFK Limo after the assassination?
Jim promises a part 11 of the Bugliosi book review
Jim promises an article explaining the changes in attitude and films in Hollywood

Play Part Three Interview - Jim DiEugenio


Jim discusses his article Arianna Huffington, Tina Brown and the New Media: Death at an Early Age?
Jesse Ventura's book 'American Conspiracies' has now reached # 7 on the best seller list
Arianna Huffington, The Huffington Post and Edward J Epstein
Edward J Epstein, James Jesus Angleton and Yuri Nosenko
George DeMohrenschildt, The Paines and Lee Harvey Oswald
DeMohrenschildt's suicide looked anything but...
An entry alarm was tripped shortly before DeMohrenschildt was shot
Even the CIA did a study that discounted Epstein's credibility
Hany Farid and his new anaysis of the Backyard Photos
Farid's process was flawed and incomplete and actually proves nothing
The David Eisendrath report on the fake photography
Eisendrath wanted his own report destroyed because it showed his forgery could not be detected
This means none of the forgeries could have been detected by the HSCA
About The Daily Beast and Tina Brown
Brown hired that infamous plagiarizer, Gerald Posner
The great hope that the internet "blogosphere" would bring back honest journalism seems all but lost
As an example, Jim cites how the MSM helped the hijacking of the 2000 US Election
The bloggers all knew but the MSM seemed to be completely blind
Quote:"the USA have become: A lawless state, in which criminal conspiracies run rampant...
...while the Powers That Be cry, "You silly conspiracy theorist, you probably believe in alien abductions too!"
The Liberal Blogosphere has become as bad as the MSM in shutting out the truth
How a Jesse Ventura show was buried because of his stance on Iraq...
...Keith Olberman, surprisingly, has tried to explain away this story saying Ventura's hosting ability was limited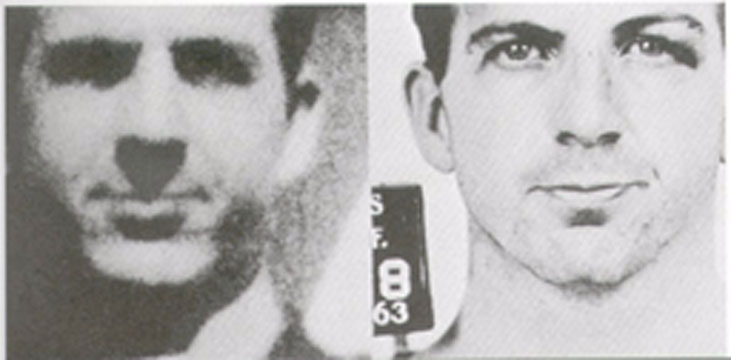 ---


Show #468
Original airdate: April 1, 2010
Guest: Joe Green / Rodger Remington /Jim DiEugenio
Topic: JFK Assassination Research

Play Part One Interview - Joe Green


Joe's a political researcher and reviewer
Joe is a member of COPA and JFKMI and his website is Dissenting View.net
and his blog is at JoeGreenJFK.Wordpress.com

Joe did a review of Voodoo History by David Aaronovitch
In this book, Aaronovitch lumps a great many conspiracies together that really don't belong together
The gist of the book is to prove that conspiracy researchers get into groups that confirm each others conclusions
Of course like minded people tend to find each other so the argument falls flat
Green shows how the conspiracies cited in the book often don't have any logical connection
The book, to the serious reader is often confusing
Jesse Ventura and Dick Russell's book, American Conspiracies, was a polar opposite not only in...
...quality of material but in layout and conclusions, head and shoulders above Voodoo History
Joe refers to the Texas school book system rewriting national school books to suit their agenda
Texas is the state that produces most of the school books America uses nationwide
How Occam's Razor is very often misused to explain away conspiracy theory
Where a cover-up exists, Occam's Razor cannot apply. It simply dismisses hidden evidence



Play Part Two Interview - Rodger Remington


Roger's challenge to Vincent Bugliosi and everyone
His contact information: Mail Address:
Rodger A Remington, 1756 Lyon St, NE Grand Rapids, Michigan 49503-3718
His latest book is Biting The Elephant whitch refute's Reclaiming History very well
Destroys Vincent Bugliosi with 53 Evidentary claims
Exposes the fruad of "reclaiming history"
Bugliosi refuses the defend Reclaiming History by refuting Remington's questions
Chapter one states it's all about the facts but he doesn't define what he calls a fact
Bugliosi's use of Italics in value judgements in Reclaiming History
Bugliosi segragates events as having no connection to other events
Bugliosi rattles off several questions in an attempt to minimize their value in the JFK assassination
Bugliosi states these questions have no relavence because he says Oswald did it
He can therefore shoot down every statement as if there were no evidence to support it
It is a far too selective way of laying out the assassination
This method of segragation ignores all of the surrounding events as if nothing else happened
Rodger covers a few items of his 53 refutations
Focusing on item # 13 P 957 & 958
The selective interviewing of witnesses by Belin & Specter
Humes & Boswell and the artist renderings of the JFK wounds
How Bugliosi justifies Oswald being on the sixth floor
Rodger refutes the Bugliosi statements
One point is: Bugliosi placing words in Oswald's mouth with no proof he said anything
Rodger goes through witness testimony and proves several items were not followed up
The Cigarette, Shirt, Jacket, Raincoat story that Belin used to give Givens's testimony creedence
Givens was used to place Oswald on the sixth floor
Rodger talks about drawings Bugliosi included to prove the unrealistic bullet trajectory


Play Part Three Interview - Jim DiEugenio


A CTKA
Site update
Listener email questions
Is the John Judge/Mae Brussell letter authentic or authenticateable?
Judge and Brussell are/were very respected researchers
John Armstrong did not include him in Harvey & Lee...
...Norton(Oswald) was so far out there he couldn't include him
How hard is John Armstrong's Harvey & Lee to get?
It is slightly expensive but well worth the cost and the trouble getting it
What is Jim's opinion on Jim Jones and the Peoples Temple suicides?
Bugliosi Review Part 8 Con't
Jim's done Allen Dulles and John McCloy and this part is about Gerald Ford
J Edgar Hoover and Gerald Ford were very close friends
Ford fed Warren Commission minutes to Hoover
Gerald Ford and David Belin
The Rockefeller, Church and Pike committees and Ford's obstruction
We may have found out much about the CIA had Gerald Ford not interfered
Colby bailed Ford out when Ford slipped up and mentioned the CIA was involved in assassinations
When Ford fired William Colby, he brought in George HW Bush as DCI
Cheney and Rumsfeld got their starts in federal public office under Gerald Ford
Richard Welch and Daniel Schorr
In his enormous diatribe, Bugliosi forgets to mention just who Ford, Dulles and McCloy really were
With Hoover, Ford, McCloy and Dulles controlled the outcome of the Warren Commission
With these characters, who hated the Kennedys controlling it,...
...how could the Warren Commission have any other outcome?


---






Show #467
Original airdate: March 25th 2010
Guest: Jim DiEugenio
Topic: JFK Assassination Research

Play Part One Interview - Jim DiEugenio


Listener Email
John J McCloy involved in a lot of dark things in the 20th century
New at Jim's Website, CTKA.net
A Joseph E. Green review of the Jesse Ventura/Dick Russell book, American Conspiracies
Jim's review of The 13th Juror about the 1999 civil trial on the MLK assassination
Coming soon - Jim will review of part one of Doug Horne's book Inside the ARRB
- Rodger Remington's book, Biting The Elephant
- Jim will collaborate with Bob Fox on Deeper Into Dave Perry
- Mitchell Warner's book A Consequence Of Truth will be excerpted
- Russ Baker's Family Of Secrets and John Hankey's Dark Legacy
Did James McCord infiltrate the Fair Play For Cuba Commitee?
Why weren't the heavy crowds in Dealey Plaza? Was word put out that this was dangerous?
Talk about the High Cabal and Fletcher Prouty's opinions
Referencing the High Cabal, Jim refers to two of Carroll Quigley's books...
... Tragedy & Hope and The Anglo-American Establishment
JFK was one of the few that never became a member of the CFR
Prouty talked about early planning for the fall of the USSR
Jim alludes to Donald Gibson's book Battling Wall Street as a good...
...explanation of the High Cabal
Why didn't Jim Garrison nail Ruth & Michael Paine on cross examination?
What was the code Garrison used to decipher Ruby & Oswald's phone numbers?
Jim reads a statement by Fred Leemans saying how he was threatened to lie...
... about his contact with Jim Garrison's office


Play Part Two Interview - Jim DiEugenio


Bugliosi Review Part 8 Con't
Allen Dulles's importance on the Warren Commission
The man fired by JFK ends up as the most important member of the inquiry panel...
...Bugliosi does not mention this
Jim gives a short Dulles biography as it pertains to this subject
The Dulles's were in the thick of the power elite at a very young age
From the early days Allan Dulles was a cover-up agent
Dulles' firm, Sullivan and Cromwell represented many early Nazi elites
About the giant Nazi petro-chemical concern, IG Farben
Allen Dulles helped the Nazis violate the Treaty of Versailles
He had planned to take over Berlin via an anti-communist coup d'etat
This would likely have created WWIII
Brigadier General FHO (Foreign Armies East) Reinhard Gehlen
Dulles & McCloy were instrumental in bringing the Gehlen Org into the CIA
Bugliosi makes only one small reference to Reinhard Gehlen and no reference...
...to Dulles & Mcloy's association with him
At the hands of Allen Dulles, the acronym CIA became Corporate Interests of America
Dulles's "Operation Mockingbird" controlled the media especially in the JFK assassination
Allen Dulles began the programs to overthrow governments to steal a country's resources
Under Alan Dulles, the CIA became out of control and infuencing foreign policy far too much
Dulles was adept at ridiculing his detractors as evidenced by experiences of David Lifton with him
Mary Bancroft long time friends with Ruth Paine...and Allen Dulles's lover
Truman was disturbed by the misdirection of CIA policy to influence American policy
Dulles tried to include Truman as complicit in the misdirection of CIA
Dulles tried to force Truman to reverse his published attack on CIA
Bugliosi misses all of this and in doing so, the reader is effectively left in the dark
Knowing what he's learned about Allen Dulles, Jim is now convinced...
... Allen Dulles was a part of the conspiracy and not just in on the cover-up
Questions that should be asked of Tom Hanks before the release of his mini series on the JFK assassination
Next time... Gerald Ford



---
---




Show #466
Original airdate: March 18th 2010
Guests: Gov. Jim DiEugenio
Topic: Part 8 Bugliosi Book Review

Play Interview - Jim DiEugenio


Jim's Website is Citizens for Truth about the Kennedy Assassination (CTKA.net)
Several new books out including:
- Joseph Green review of "Voodoo Histories": a book that is a reverse of Jesse Ventura's great book "American Conspiracies"
- Progress report on the Bob Fox article, "Deeper into Dave Perry" coming soon
- Jim's review of the Martin Luther King transcript, The !3th Juror should be finished this weekend
- A couple of reviews of "Inside the ARRB" by Jim and David W Mantik...
...promises to be a continuing series (The book is in five volumes)
- A Consequence Of Truth (Mitchell Warner) review about three months away...
...promises to be another great book on Jim Garrison...
...CTKA has the exclusive rights to excerpt that book
Bill Davy's expanded and revised edition of "Let Justice Be Done", another very good...
...Garrison book due some time after the Warner book
Lots of great stuff upcoming on a true hero of the Kennedy Assassination
Nathaniel Heidenheimer's suggestion for listeners to link Black Op to books on Amazon...
...a great and very productive way to get the message out!
A question about the mastoid scar Oswald was supposed to have had...
...John Armstrong says the doppelganger was shot in the Dallas police station
Len again recommends Jim Douglass's "JFK and the Unspeakable"
Jim again recommends John Armstrong's "Harvey & Lee"
About The Ruby Connection reviewed by Jim at CTKA
The enigmatic Fred Lee Crisman. Who was he, really? Garrison thought he was very important
A question as to the cleaning out of the Limo at Parkland... Was there video?
Did the 'Umbrella Man' fire a flechette at JFK and who was he?
Are the JFK, RFK and MLK(Malcom X as well) murders linked in any way?... Jim says YES!
Jim talks about these epic losses and their massive effect on America in those times
Is Oliver Stone going to do a movie on Robert Kennedy?... No
Bugliosi book review part 8 continued
Buglios doesn't seem to understand just who Dulles, McCloy and Ford really were
Nobody ever seemed to give a bio on them so it's difficult to recon their effect on the Warren Commission
How McCloy made his way up the social ladder
He was party to Japanese internment on the West Coast of America
McCloy seemed to have extensive and dark ties to US intelligence before, during and after WWII
He secured the freedom of 40 0or more Nazi war criminals including Klause Barbie
He was an oil diplomat
He got the Shah of Iran into America
Backing the Warren Commission forgives a multitude of sins including those of John McCloy!




---
---


Show #465
Original airdate: March 11th 2010
Guests: Gov. Jesse Ventura / Dick Russell
Topic: American Conspiracies

Play Part One Interview - Gov. Jesse Ventura


"American Conspiracies: Lies, Lies, and More Dirty Lies that the Government Tells Us available at amazon.com
Previous book "Don't Start The Revolution Without Me" did not get published easily
Dick Russell collaborated with Ventura on his latest book
The new book is already number 4 at Amazon
Jesse was the only politician in Dallas for the 40th anniversary of JFK's anniversary
Len breaks the news to Jesse that the Conspiracy Museum was closed down
Jesse relates a good 6th floor museum story
He's the only person in politics to question the official 9/11 story
The creation of his popular TV show Conspiracy Theory
There are 8 to 10 shows yet to be made... great stuff to come!
Jesse considers JFK's assassination the pivotal conspiracy that paved the way for all the others
Ventura's two favourite books; Harvey & Lee by John Armstrong and Fletcher Prouty's " JFK"
Nixon set up over Watergate was surprising to Jesse
The Jonestown Massacre may have been an MK Ultra experiment
Jim Jones had heavy and extensive intelligence connections
Government's motivation to create 9/11 might not be so far fetched if you consider...
...that 58,000 Americans were killed in Vietnam over the Gulf of Tonkin lie
Politicians consider any reference to 9/11 truth political suicide
Bill Maher's caving to the pressures of the 9/11 cover story
Van Jones was forced to resign because he questioned the official 9/11 story
Dick Russell was the primary researcher in the making of Jesse's new book
Homeland Security originally used by the Nazis beginning before WWII
Reading the materials of known disinformationalists is just "Knowing your enemy"
The Denver Airport mystery. Who is the "New World Airport Commission?"
Jesse's contract with MSNBC kept him out of the spotlight for three years...
...because he opposed the war in Iraq... Who says the media isn't controlled?
To this day MSNBC won't feature Ventura as if he did something wrong

Play Part Two Interview - Dick Russell

Author of "The Man Who Knew Too Much" and co-author of "American Conspiacies"
Dick Russell website
Dick worked with Jesse Ventura on two books, this one and Don't Start The Revolution Without Me
Both men are well versed in the conspiratorial view of post-war American history
Conspiracies are swept under the rug by politicians and the media and...
...Ventura and Russell are active bringing these truths to light
The Huffington Post pulled the story by Ventura and prohibited any conspiracy reviews
Arianna Huffington was well respected yet she caved to the pressure
Most will agree no matter your view there should be more transparency in these cases
After all of the Bush years and the hijacking of the economy, 9/11 etc, why are the...
...Tea Parties just starting now? Where were they when the damage was being created?
The book is a wealth of information and well worth getting
The depraved condition of the media and the lack of true investigative reporting




---




Show #464
Original airdate: March 4th 2010
Guests: Mark Lane / Jim DiEugenio
Topic: JFK Assassination Research

Play Part One Interview - Mark Lane

Tom Hanks' involvement in the production of the Bugliosi book documentary
Hanks' involvement not all bad! It will reveal once again the falsity of the Warren Commission and...
...it will be a blow to the credibility of Tom Hanks
when questioned Bugliosi knows little about the Kennedy assassination
He only took his position after being offered a great deal of money
Bugliosi hasn't been in a courtroom in a quarter of a century and...
...he now makes a living making false statements
Lane is making a documentary called "Rush to Judgement: Sequel" with Abraham Bolden
Bolden stated the Secret Service made the decision to allow Kennedy to die
Hemmings and Sturgis both admitted they killed Kennedy

Play Part Two Interview - Jim DiEugenio

Tom Hanks and listener email
The CIA contributed to the production of Charlie Wilson's War
Hanks's process of legitimizing his choice of productions
He can't be very intelligent...
The checks and balances that existed with the studio system in Hollywood are now gone
The actors now make their own productions without oversight
The Patsy Paschall film: Pehaps an interview with Mark Oakes is in order
The throat wound: Could it have come from a ricochet off of the chrome strip?
Jim gives several possible causes for the wound
He gives his reason for believing the JFK scenario was carried out by experts
Jim also believes we'll never know everything
How does Gary Mack handle Badge Man now that he espouses the Lone Nut side?
What does Jim think really happened to Dorothy Kilgallen?
When found, several anomalous items of note show Kilgallen had died suspiciously
Mae Brussell: One of the most important researchers in the JFK area
Her archives are an incredible 40 file cabinets of information painstakingly cross referenced
Mae's collection of radio episodes may be purchased at Mae Brussell.Com
How did Jim DiEugenio become involved in the JFK assassination?
How many suspicious deaths were attributed to the JFK assassination?
Have you(Jim, Len) received any threatening letters?

Play Part Two Interview - Jim DiEugenio

Continuing the Bugliosi book review Part 8
No work of literature; magazine or book has a biography of Dulles, McCloy or Ford...
...Any reader must know about these three for a proper perspective of the story
These three men WERE the Warren Commission
Oswald was presumed guilty, Proceedings should have been open to public scrutiny...
...Important documents and witnesses were never presented: Bugliosi is never disturbed by this
Hoover declared Oswald guilty almost immediately
The Warren commision members were confused by the bullet evidence
The verdict was decided in spite of the Commission`s doubts
Warren decared the Commission was to evaluate evidence, not gather evidence
Nicholas Katzenbach lied immediately to the Warren Commission
Bugliosi was not the least bit bothered by key figures not being subpoenaed
The Nazis at Nuremberg had a better defense than Lee Harvey Oswald
Nicholas Katzenbach and Gerald Ford both manipulated the Warren commission
The power groups within the commission panel... Bugliosi ignores them
Richard Russell's investigations and attempts to discover the truth in the investigation
In 1964 Russell found the assassination was carried out by rogue CIA Agents and Anti-Castro Cubans
*Russian wives were rarely if ever given permission to leave to join a foreign husband
*It took a great deal of time after the initial application for the Russian wife to finally join her husband abroad
Taking those things into consideration, how did Marina leave the USSR so easily with Oswald?
Russell believed Marina was a Russian agent
Bugliosi never consulted the Russell archives for his materials




---
Special: In memory of Rich DellaRosa / August 17, 1947 - March 8, 2010

Show 407- Rich DellaRosa

Show 412- Rich DellaRosa

Greg Burnham Eulogy




---


Show #463
Original airdate: Feb 25th 2010
Guests: Jim DiEugenio
Topic: JFK Assassination Research

Play Part One Interview - Jim DiEugenio

The latest entries at CTKA
Gerald Posner resigns from The Daily Beast in shame over multiple plagiarism charges
CTKA also has a link to Robert Greenwald's petition to stop the History Channel's production...
...of the JFK sex documentary discredited by everyone who's anyone
PLEASE SIGN THE PETITION! It's already got 50,000 signatures. Let's make it 100,000
The Dark Legacy Of John Hankey by Seamus Coogan is another must-read at CTKA
Oliver Stone failed in not focusing on the ridiculous CE399 evidence
Email your desire to get Discovery Channel to show honest JFK material to joshua_weinberg@discovery.com
The CIA manipulation of the Nixon Administration
E Howard Hunt's hiring to work in the Whitehouse: Chuck Colson's biggest mistake
The Watergate break-in: "They wanted to be caught, " It was a deliberate operation
McCord was Richard Helms's personal "zap" man (hit man)
McCord was also the Chief of Security for the CIA Building
He was entrusted by the upper echelon of the CIA... He was no amateur
Were Jack Ruby and Lee Harvey Oswald gay?... It's a distinct possibility
Did Bobby Kennedy confront LBJ with "Why did you have my brother killed?"?... The jury is out
Material from Joachim Joesten's book about arrests made in Dallas
Breaking story: African Americans being shot during Hurricane Katrina...
...The police murdered these people and re-wrote the police reports to cover it up

Play Part Two Interview - Jim DiEugenio

Continuing the Bugliosi book review
The Sylvia Odio incident... One of the keys to the assassination
The other two keys were the Richard Case Nagell and Rose Cheramie stories
Who were the Cubans that contacted Odio?
The Oswald taped voice recordings from Mexico City... Not Oswald's
Hoover suspected deception from the CIA. Bugliosi says the FBI had no knowledge
Lie detector tests, an explanation as it pertains to Jack Ruby
Lie detector tests require that the subject and the examiner be alone while the test is conducted
The Ruby lie detector test was sat in on and interfered with by 8 other people... a clear violation
Jim explains why the questions and methods made the Ruby test irrelevant
The Mannlicher Carcano numbering system
The FBI was involved in the cover-up almost immediately
Rodger Remington's book, 'Biting The Elephant'
Bugliosi calls several things "proof" when they are merely "evidence"
Len asks for listener input on how to improve Black Op Radio


---






Show #462
Original airdate: Feb 18th 2010
Guests: John Judge / Rodger Remington / Tom Rossley
Topic: JFK Assassination Research

Play Part One Interview - John Judge

COPA Conference commemorating the 45th anniversary of the death of Malcom X in New York City Sunday Feb 21st
It will be at Judson Memorial Church 6 pm to 8 pm
A list of guests include Cynthia McKinney
More information and video streams from the conference can be found at COPA
One of the guests actually witnessed the shooting and later saw the shooter working inside the New York Police Dept
The conference topic will be "The Threat of a Black Messiah", covering Malcom X, MLK, The Black Panthers and others
Dr William Pepper will be presenting there as well. His website is William Pepper.com

There will be a small admission fee: $10 or $7 for seniors, students and unemployed

Play Part Two Interview - Rodger Remington
Author of four books on the Warren Commission and Report
His titles include: 'Biting The Elephant', 'The Warren Report', 'The People v. The Warren Report' and...
...'Falling Chips: A deconstruction of the Single-Bullet Theory'
Rodger starts with a challenge issued and not taken up by Posner, Specter, Rahn and Bugliosi
He offers the same challenge to anyone wanting to debate the material in any or all of his books
The offer includes a strict format that doesn't include chatroom or telephone debate
Anyone accepting this challenge may contact him at: Rodger A Remington, 1756 Lyon NE Grand Rapids Mi, 49503-3718
Rodger is a retired history professor that only got interested in the assassination in 1992
Remington gives a short history on the subject "History" and how it affects the assassinations of the 1960's
The subject of 'Truth' and rewriting history in the Warren Commission
Rodger noticed that the Warren Commission witnesses were required to take an oath to tell the truth...
...The lawyers, however, did not have to take this oath
The truth ... and "Political Truth": Not necessarily the same thing
How Specter developed the Magic Bullet Theory and how it contradicts real history
Rodger alludes to E Martin Shotz's book "History Will Not Absolve Us"
He goes through the basic subject matter involved in each of his four books

Play Part Three Interview - Tom Rossley
Of course by now researchers know the Fair Play for Cuba comittee was housed in Guy Bannister's office...
...Tom reveals a chapter of the Fair Play for Cuba Committee in a CIA hotbed at 3126 Hollanddale in Dallas
Why are these pro-Castro organizations housed so near CIA or anti-Castro operations?
photo from the Carousel Club and Lee Oswald
Tom's website is Who Killed JFK.net
Why do people fear the truth from a man dead for 46 years?
Tom announces another JFK research debate
Several reasons why Oswald was a false defector in Russia at the behest of the US Government
People generally don't read the evidence or they would never believe the official story
Tom's only ever recommended the Warren Commission's 26 volumes, the Church Commitee's 14 volumes and ...
...the HSCA's 12 volumes. These are the official history and the truth can be deciphered from their contradictions
Tom's invitation to his Pal Talk chat room. Tom will send a copy of any file to back up his research
Dulles was appointed to the Warren Commission even though Kennedy fired him
Three NRA Masters could NOT duplicate the shooting attributed to Oswald in the 26 volumes
The Lone Nutters never seem to defer to evidence. This makes their opinions just that: "OPINIONS"
Penn Jones Jr., Harold Weisberg and Roger Craig


---


Show #461
Original airdate: Feb 11th 2010
Guests: Dave Ratcliffe / Jim DiEugenio
Topic: Book: Understanding Special Operations

Play Part One Interview - Dave Ratcliffe

How Dave came to interview Col Prouty
Order "Understanding Special Operations" - $15 includes postage to US - email for details dave@ratical.org
Len Osanic personally recommends this book as a must have!
Dave explains his 11 1/2 hours of interview recordings and notes that led to the book
The book was an afterthought and was edited and supplemented by Col Prouty himself
Prouty's coming to terms with his knowlege of what really happened in the assassination
Dave's website Ratical.org
Prouty's book "JFK: The CIA, Vietnam And The Plot To Assassinate John F Kennedy"
...Understanding Secret Operations (USO) is an extension of "The Secret Team"
USO began as a direct collection of 20 magazine articles written by Prouty
The Secret Team, The CIA and Its Allies in Control of the United States and the World
Prouty's Assignment to "Focal Point" Officer for Air Force Support of U.S. Government Clandestine Operations
An explanation of segments of Col Prouty's job in the Pentagon
Dave reads a section on Prouty's introduction to Directive 5412 on covert operations and how his job would entail
In finding about 5412, Prouty required to establish his own office and write policy to support covert operations
The Economy Act of 1932 guidelines were used as tha basis of covert policy
Our "addiction to distraction" as opposed to facing the crazy policies in the world today
Article - Entangled Giant by Garry Wills The New York Review of Books, Volume 56, Number 15 October 8, 2009
The Gary Wills article states many of the same things Prouty did all those years ago


Play Part Two Interview - Jim DiEugenio


Listener email
The Cass Sunstein article: A Democrat calling for infiltration and subversion of conspiracy groups on the internet
This is completely against the principles of free speech
Probe Magazine has a review by Seamus Coogan on John Hankey's 'Dark Legacy'
Does Jim believe that there's still a secret Hoover file that reveals what actually happened in the assassination?
Would Jim discuss Kennedy monetary policy in relation to the assassination
How Wall Streeters took over the money printing in America
Kennedy was the first since Lincoln to try to remove this power from the Federal Reserve
Nixon was the worst president with regard to the economy since Herbert Hoover - Jim
Battling Wall Street by Donald Gibson - A very important book on finance
Did the Tippit bullets match Oswald's gun?
The chain of evidence in the Tippit bullets cannot be relied on to prove anything either way
Did Marina Oswald take the Backyard pictures? Not likely
Richard Russell found that Marina Oswald's testimony was worthless as evidence
As far back as 1964 Russell believed Marina was KGB
Why would Shaw call Dean Andrews to represent Oswald directly after the assassination?
How did the Sixth Floor shooters escape the building assuming none was Oswald?
Jim's comments on the Bush document and the Hoover document... were they authentic?
The Patsy Paschall film is on YouTube. Jim will comment on it at a later date
The second rifle at the foot of the police when the Mauser was presented in Evidence of Revision
The blood on Kellerman's shirt on Airforce 1
About Edwin Black's 'Chicago Plot'. A comparison examining if the copy available is complete
Jim Douglass provided a copy for Len to compare with the Black Op copy
Gerald Posner forced to resign from The Daily Beast for blatant plagiarism


---




Show #460
Original airdate: Feb 4th 2010
Guests: Jim DiEugenio
Topic: Listener email / Bugliosi review Part 7

Play Part One Interview - Jim DiEugenio

McAdams linking to all researchers to counter legitimate researcher opinions - An active program of deception
Roger Remington's book, Biting The Elephant, Remington's fourth book
Jim's letter to Discovery producers about Inside The Target Car and JFK: The Ruby Connection
A truth mail campaign can now be directed at: Joshua Weinberg:
VP Communications, Discovery Channel, #1 Discovery Place, Silver Spring Maryland 20910-3354
Email address: josua_weinberg@discovery.com
Jim lists the inherent problems with the ARRB
David Eisendrath prepared ways to fake the backyard photographs for the HSCA. Blakey classified the report
The ARRB declassified the Eisendrath information
Eisendrath had proven the HSCA couldn't prove forgery even in deliberately forged photographs
An explanation of how Blakey deceived everyone over the HSCA including the "Mafia-Did-It" scenario
Why the ARRB didn't interview the Paines
Why couldn't Lee Harvey Oswald drive?...Some sources say he could!
John Armstrong's main thesis, that an Oswald doppelganger was created when he was about 13 years old
After all this time does the lone gunman story still hold power?
The debate between the value of the big picture in comparison with the minutiae of the assassination
The need for a sustained investigation of the Warren Commission
Was the second Oswald alleged to have been in Dallas the same impersonator as in Mexico City?
John Thomas Masen may have been an Oswald impersonator
Conflicting accounts, how to relate them and how to measure testimony
Apparent conficts in the testimony of two witnesses may not be a conflict at all
The story that LBJ was cowering in the restroom of Airforce 1
Why was the assassination such a blatant and public affair?
Likely it was to show future leaders what would happen to them... A powerful statement

Play Part Two Interview - Jim DiEugenio

Part 9 of the Bugliosi Book Review is now up at CTKA
Part 7 review:
The Tague bullet and the missing copper on the curb strike
Posner said the tree stripped the copper from the bullet...RIDICULOUS!
Bugliosi says it skipped off of the pavement peeling the copper from it....Again RIDICULOUS!
The bullet angles and the Siebert and O'Neill Report
Hoover's three bullet theory
Hoover and the Warren Commission tried initially to avoid Tague's story
Eight months later the FBI grudgingly gave in and accepted the Tague story
The curb section was taken to Washington and promptly lost
The mark on the curb could not be reliably identified as belonging to one of the three accepted shots
The parrafin test showed Oswald hadn't fired a firearm that day
When Nitrates were discovered, they were found on the palm side
Nitrates should have been found everywhere on the hand, but the palm
The changing of the assassination scene
The re-creation vehicle was 13 inches higher than the JFK limo
Harold Weisberg found an FBI report that found the Z film was "of little evidentiary value"
Hoover said the Houston Street shot couldn't have happened because a tree was in the way
...There is no tree in the Houston Street view
The Hughes film showed two figures on the second floor just before the assassination
Marina could not remember Lee doing rifle practice... then she could, but the dates were often impossible
The Minox camera problems
The FBI covered up Oswald/Ferrie connections
The FBI also knew Shaw was Clay Bertrand
Hoover knew of Guy Banister's association with Oswald
About Warren DeBrueys


---




Show #459
Original airdate: Jan 28th 2010
Guests: Douglas Horne
Topic: Inside The ARRB ( Part 2 )

Play Part One Interview - Douglas Horne
Gives overview of the staff at ARRB
Gunn desired to do all he could to clarify the conflicts within the medical evidence arena
Gunn knew Doug was interested in this evidence as well
Doug's two areas of expertise are the medical evidence and JFK's Cold War records and his forign policy
The medical coverup in the JFK assassination is not a theory, it is now a fact
The purpose of writing this set of volumes is to document an official who was involved ...
...in the last investigation proving the conspiratorial side using the evidence available
If you don't move out of Dealey Plaza and start investigating the "who" and the "why", you'll never solve the case
Paul Nitze and Gen. Curtis Lemay: Two of the biggest proponents of a "hot war"
Gunn was the investigative head and the General Counsel... The busiest staffer
85% of the public believes a conspiracy or a coverup was involved. The establishment will not admit this number
The top 5 staffers besides Gunn and Horne were staunch lone nutters
The ARRB was instituted as a direct result of the release of Oliver Stone's JFK
Robert Blakey was evidence the fix was in from the beginning. He never actually read documents archived by the ARRB
a major unspoken agenda of most of the Board Members was to discredit unfounded conspiracy theories
He names Tom Samoluk, Joan Zimmerman and Joe Freeman as three of the "good guys", among others
These people would follow the evidence wherever it led
Horne, Samoluk and Freeman were all reasonably well versed in the materal as opposed to the rest of the board members
The range of communicated materials from the research communities
The primary job of the ARRB was to assemble evidence.
Much of the materials sent in required investigations, something the ARRB was not charged to do
People called for testimony and people who weren't
Decisions for depositions of witnesses were David Marwell and Jeremy Gunn
Gunn made the decision, Marwell would need to concur and the board would then decide
None of the autopsy witnesses were turned down. All were interviewed when asked
Why the Dallas doctors were not properly deposed
The suprising depositions of the two FBI agents, Jim Sibert and Frank O'Neill
These two agents were so angry over Arlen Specter they couldn't wait to make a deposition
Their comments stated reconstruction of the back of the head before the photos
O'Neill stated the brain was too complete to be Kennedy's which was more than half missing
The back wounds DID NOT transit the body
Dr. Boswell gave different answers to those of Commander Hume

Play Part Two Interview - Douglas Horne
Fletcher Prouty quote on HSCA - George Joannides: Play audio clip
talk about CIA infiltration of the ARRB and the HSCA
Blakey's roadblockng of the evidence. Doug writes about Blakey in Chapters 12 & 13
7 Days In May was due to be released a week after JFK died but was delayed for obvious reasons
Doug reads from his book revealing the frctions between Kennedy and the Generals on Cuba
The Generals discussed to use nuclear in Laos
General MacArthur and Charles DeGaulle both recommended NOT going to war in Vietnam
Cuba and the Generals and the Cuban Missile Crisis
Kennedy resolved these crises with diplomacy against the will of the Generals
NSAM 271 to NASA about the joint moon landing effort with the USSR
Kennedy was going to use the NASA program and the Peace Corp to end the Cold War
He reads a couple of passages from volume 5: A true coup d'etat and an inside job
LBJ and J Edgar Hoover both completely complicit in the assassination
Doug calls the efforts of the Generals against Kennedy policy a "Jihad"
The Russians not only had the MRBM nukes on the island of Cuba, they also had tactical battlefield nukes
The CIA did not detect the presence of the actual nukes at the time... a major mistake!
Most presidents would have caved to the pressure of the Generals. Kennedy proved his strength
Ch 16: The End Of Lemnitzer
The generational differences between Kennedy and the Generals particularly Lyman Lemnitzer
The 5 volumes of Doug's Inside The ARRB can be purchased seperately at Amazon
Doug's Inside THe ARRB website is Here

Bill Kelly interview with Doug Horne (.pdf)


---


Show Special
Original airdate: Jan 24th 2010
Guests: Fletcher Prouty Birthday Special
Prouty.org
---




Show #458
Original airdate: Jan 21st 2010
Guests: John Judge /Jim DiEugenio
Topic: Assassination Research

Play Part One Interview - John Judge
COPA, Dallas review
Various events and dates commemorating the assassinations of the 60's
The Malcom X conference is this February 21st; Details at Political Assassinations.com (COPA)
Judge talks about JFK's American University speech and how it's content probably added to his growing list of enemies and to his death
The 2006 Martin Luther King Records Act may be re-introduced soon
With this act, John hopes to bring out the details of who was involved and their roles in the assassination
John lists several thinks the JFK Records Act has revealed
The JFK Records Act was successful "model" act where the Freedom Of Information Act (FOIA) wasn't successful
The JFK act is the model to be looked to for getting records released for MLK, RFK and Malcom X
The act calls for all records 25 years old or older released immediately without review
"In general we need an open government. We need a government that doesn't bury our history" - John Judge
Many FOIA released documents were revealed to not be authentic
John met Col. L Fletcher Prouty when he went to meet Penn Jones Jr.
He explains how he felt about Prouty as an information source and a man
Douglas Valentine is another great investigative reporter
Judge On Prouty: "He was one of the spokes-people for the hidden history of the last era"
The conversation moves to Prouty's amazing personal history
Clearing up the fact that Prouty never met Garrison before the movie JFK... but they corresponded by mail

Play Part Two Interview - Jim DiEugenio
Jim's finished part 9 of the Bugliosi review but we're behind at part 7 of it
Biting the Elephant: The Warren Report, a new book by Rodger Remington, is now available from Amazon
David Von Pein has attacked it so It must be good.
Differences in JFK blog sites
Bugliosi paid a heavy price in credibility in writing Reclaiming History
J Edgar Hoover, JFK assassination and Bugliosi's stand
Hoover was forced to fight the Mafia, for Civil Rights and to drop anti-communist activity
Hoover would never have done these things on his own. Kennedy forced these on him
Hoover's snubbing of Bobby Kennedy after John's assassination
The Palmer Raids, The Lindbergh Kidnapping, The Alger Hiss case, The McCarthy era...
...Cointelpro, Cornelius Gallagher: Hoover's FBI was always breaking the law
Many people mark Hoover's decline from his handling of the JFK assassination. It began much earlier
What was Hoover doing the day after the assassination?
Points ignored in the official story that throw into question Oswald's ability to participate
The lack of investigation (or rather the lack of documentation) into Ruby and how he got into the police garage
Ruby's extensive mob connections are totally ignored by the Warren Commission
There was an appalling lack of lead followups and interference from Washington
This made Bill Turner into a conspiracy believer
Memos stating Oswald was to be found the lone assassin were circulated as soon as Nov 24th
Oswald was to be the lone nut in spite of the evidence to the contrary
No objective person can accept the Warren Commission conclusion
The many faces of CE399
The chain of evidence timelines for CE399 seem to show tampering of evidence
The CE399 doesn't appear to be the one received in Nov '63

---


Show #457
Original airdate: Jan 14th, 2010
Guests: Jim DiEugenio / Peter Philips
Topic: Assassination Research /Project Censored

Play Part One Interview - Jim DiEugenio
Listeners' questions answered
Gordon Novel calls into the Dave Emory radio show (#253)to try to restore his reputation
Two audio questions about Jack Ruby from a listener in France
recent revelations of an Oswald/Ferrie trip to Montreal?...
4 Books inspired by Jim DiEugenio's and Lisa Pease's work at Probe Magazine
JD Tippit Badgeman? - a: No. Jim refers to page 828 of Havey & Lee by John Armstrong
The "second Oswald" sightings accumulate
Jim's thoughts on the Joseph Milteer recordings
What is the explanation for the changes in rifles and calibers in the TSBD?
How did Oswald get to the Texas Theater?
How the official timelines don't add up
Buell Wesley Frazier and Ruth and Michael Paine
The possible tie between the Tippit shooting and the Abundant Life Temple nearby
The church went uninvestigated even though the witnesses saw a man run in there
Jim says Lucien Conein was not the hardhat man identified in Dealy Plaza
The bad copy of the Z film that led to the "limo-driver-did-it" scenario
The debate over the number of witnesses who say the limo stopped
Jim explains how the Zapruder film proves conspiracy
The infighting in the research community and how much of a disservice it is
Where is the Babushka Lady's film?

Play Part Two Interview - Peter Philips
Project Censored - 25 most censored news stories of the year
Project Censored has operated for 34 years and putting out books for 20 years
The project validates news stories that were important but ignored by the corporate media
More than a million Iraqi civilians have died in the war but the media puts the number in the 100,000's
The media is broadcasting entertainment / propaganda, not hard news
The validation process. Nine universities are now participating
The Project Censored offers every book they've written as well as other materials
They also make a list of the most frivolous stories of the year
Government's real role in the world as opposed to the apparent role
There is a newsletter available as well
The "truth emergency" and the need for alternative news sources
Turn off the corporate media!

---


Show #456
Original airdate: Jan 7th, 2010
Guests: Gil Jesus / Jim DiEugenio
Topic: JFK Assassination Research

Play Part One Interview - Gil Jesus
Gil explains why he feels the police lineup was the crux of the police case to frame Oswald
How witnesses can be led to a conclusion in a police lineup
How the Oswald lineup was selected and the witnesses led
The fillers were completely unlike Oswald and dressed in detective clothing
The fillers were so unlike Oswald they made Oswald stand out visually
The witnesses had seen Oswald on TV before the lineup
link to the police lineup essay
link to the new JFK assassination channel on Youtube
Gil's old channel will remain for the historical videos
Oswald obviously couldn't have gone to trial
The evidence shows how unfair the lineups were but the Commission said they were
A summary of Gil's conclusions
Afadavits about the lineups signed BEFORE seeing the lineup!

Play Part Two Interview - Jim DiEugenio
Answers to listener's questions
A question on a statement by author Gregory Douglas
Jim says Douglas is an habitual con man
About Jesse Curry's views and his veracity
Gary Aguilar's view on the death of Dr Malcom Perry at CTKA (Probe) under "News"
Perry mentioned at least 3 times that the exit wound had the appearance of being an entrance wound
Elmer Moore: the unknown man who seemingly was everywhere
Moore became an architect of the coverup
Moore sets out to talk the doctors into calling an entrance wound an exit wound
The Tracheostomy images may have been altered
The Discovery Channel's new documentary called "Did The Mob Kill JFK?"
The main talking heads are Robert Blakey, Lamar Waldron and Gerald Posner
A deceptive group of so-called experts... a disgrace
Blakey was responsible for tacking on another 50 years to the seals of the JFK case
He was also shocked when he was (apparently) deceived by the CIA
He said Oswald and Ferrie did not know each other... a lie
The patch on the curb where the Tague bullet struck
The Mannlicher Carcano bullet jacket was copper coated
The curb showed no copper
Blakey states the Warren Commission ran a "Shooter" investigation
Even if all the evidence proves Oswald was innocent, the Commission says he was guilty
Waldron's Juan Almeida invasion story
The real reasons why the invasion failed
Several facts about Kennedy on Cuba that Waldron misses
How JFK cut through all of the intel red tape and got his information first hand
About Abraham Bolden's dealings with Chicago Plot reporter Edwin Black
Edwin Black's Chicago Plot in PDF download at Jim DiEugenio ">Black Op Radio
Blakey's preposterous "Mafia-did-it" thesis
The real aim of the recent TV shows are to show that Oswald did it
Inside The Target Car, JFK: The Ruby Connection, and Did The Mob Kill JFK?
With the lies spewed by these three shows, it would be better if they had no JFK documentaries
The document saying Ruby worked for Nixon was a forgery



---