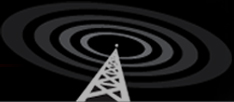 Archived Shows - 2018 : "Where the Lone Assassin Myth comes to Die..."
We take questions for guests
EMAIL
the show live! or send in questions anytime

All The Black Op Radio Shows archived on
MP3 - avaialble for direct download
Details at Products page

If you enjoy the archives please consider a donation... Or subscribe to the show... A subscription is a monthly automatic payment


$1/per show - a $52.00-donation
Support Black Op Radio for the 2018 season
-------------------------------------------------



Show #883
Original airdate: April 19, 2018
Guests: Jim DiEugenio
Topics: Assassinaton Research
Play
Jim DiEugenio
(1:30:17)
MP3 download
Another official document release date, April 26th
The law was about transparency outclaiming secrecy
Y'know, the FBI, the CIA, the NSA, they're very well organized
John and Bobby openly backed Brown V. Board of Education
Liberal court decisions caused a conservative reaction
Courts are now loaded with conservative justices
Will they declassify everything, or anything?
Jim's The JFK Assassination: The Evidence Today (2018)
Who killed Martin Luther King Jr.?, by Tom Jackman
Lone reporter on scene, by Earl Caldwell
A Black Op Radio video Postscript 1968 - Episode 1
More educational research by Len Osanic and Jeff Carter
RFK Acoustics Evidence (2007 Discovery Channel video)
Jim reviews Jefferson Morley's The Ghost: (2017), about Angleton
Desperate Measures in the Congo, by Michael Le Flem
kennedysandking.com Special Feature by Paul Bleau:
The CIA and Mafia's 'Cuban American Mechanism' and the JFK Assassination
The association of Cuban exiles, the Mob, and the CIA, worked
Paul has written the most extensive exploration on this subject
JFK stuck by the Congo and Indonesia
Morley's book has a lot about Oswald's file and Angleton
He goes into the Mexico City cable traffic
Listener questions, Jim rates President Nixon worse than LBJ
The three worst, Nixon, Bush II, James Buchanan
King In The Wilderness (HBO 2018)
The Tippit case has gotten more revealing, the multiple wallets
Mark Felt, John Dean, and Watergate
Jim's research has gone on from the shooting sequence
Secret Agenda: Watergate, Deep Throat, and the CIA (Hougan 1984)

Postscript 1968 on Youtube

Episode Two
---

Show #882
Original airdate: April 12, 2018
Guests: John Armstrong / Bart Kamp
Topics: Two Marguerite Oswalds / DPUK Canterbury 2018 Seminar

Play John Armstrong (2:10:02) MP3 download


The Two Marguerite Oswalds by John Armstrong at harveyandlee.net
A biographical study of a government sponsored caretaker, the "Marguerite Oswald impostor"
"The Oswald Project" a highly secret American intelligence operation cryptonamed RX ZIM
Marguerite Claverie Oswald, the Mother of LEE Harvey Oswald
The short, heavy-set Marguerite Oswald impostor
In the summer of 1953, the Marguerite impostor and HARVEY left NYC and resided briefly in N. Dakota
In January, 1954 Marguerite Claverie Oswald and LEE Oswald re-located from New York to New Orleans
In January, 1956 HARVEY and the Marguerite Oswald impostor returned to New Orleans
1958/1959, two Marguerite Oswalds, living in Ft. Worth, at the same time
Russian-speaking HARVEY had successfully switched identities with American born LEE
A clear indication that high level FBI officials had knowledge of two Marguerite Oswalds
John Hart Ely and the FBI Coverup
John will answer questions sent in on his next appearance

Play Bart Kamp (16:45) MP3 download


Dealey Plaza UK Canterbury Seminar, 28-29 April, 2018
In Canterbury at Christ Church University
Stuart Galloway, Barry Keane, Bart Kamp, Larry Hancock, Malcolm Blunt,
Mike Dworetsky, David Percox, Ian Griggs, John Newman, Jim DiEugenio
/dealeyplazauk.org.uk


---

Show #881
Original airdate: April 4, 2018
Guests: Dave Ratcliffe / Jim DiEugenio
Topics: Martin Luther King Assassination

Play (1:14:52) MP3 download


The fifty year mark of the assassination of Martin Luther King
The history of this nation-state is founded in genocide
The stealing of African people to build the economy, our roots
An Indigenous Peoples' History of the United States
(ReVisioning American History) (Dunbar-Ortiz 2014)
MLK gave everything in recognizing our single human family
The Assassinations of Martin Luther King and John F. Kennedy
in the Light of the Fourth Gospel (Douglass 1998)
Help STOP Nuclear War Before It's Too Late
We all have a part to play (Ratcliffe 2018)
Audio of President John F. Kennedy, UN General Assembly, 25 Sep 1961
"Agape means understanding, redeeming good will for all..."
Democracy within a national security state cannot survive
Audio of Dr. Martin Luther King, 3 Apr 1968
Martin knew the price of challenging the system
"Agape is love seeking to preserve and create community...."
The purpose of a political execution is to destroy the people's hope
"....an edifice which produces beggars needs restructuring"
"....we have not learned the simple art of living together as brothers"
It looks bad from where we stand, it is hopeful that we're still here
The fortitude to lay down your life for your friends takes my breath away
Memories, Dreams, Reflections Carl (Jung 1963)
"Buddha saw and grasped the cosmogonic dignity of human consciousness"
"....the so-called Christian West, far from creating a new world, is moving
with giant strides toward the possibility of destroying the world we have"
"...either we should live in peace and cooperation so that the Ark
maintains its buoyancy, or else it sinks" Nikita to John (09/29/63)
Dave reviews the finality of a nuclear exchange
ratical.org

Play Jim DiEugenio (1:17:08) MP3 download


Not a coincidence that MLK and RFK were killed so close together in time
We tend to study the forensics, keep in mind the political impact
Nixon would not have won had Martin and Bobby lived
King was the glue that kept the civil rights movement together
Nixon was waiting to manipulate the white backlash
Nixon and the Southern Strategy
The turning of the South from a Democratic to a Republican stronghold
The anti-slavery Republican Party's first President was Lincoln
1968 - Tet, McCarthy, Kennedy, Johnson bowing out, King, rioting, RFK
Bobby Kennedy announces MLK's Death April 4, 1968
The coincidence of their assassinations was largely overlooked
Many coincidences and unusual circumstances were not investigated
Dr. Pepper and the 1993 mock trial, Guilt or Innocence: The Trial of James Earl Ray
Ray's original attorneys were ready to go to trial with a good defense
Ray's four Canadian aliases have the footprints of intelligence
By 1968, Bobby and Martin were pretty much on the same page
JFK understood that LBJ or Symington would carry on Dulles/Acheson foreign policy
America should not be the Ugly American (1963)
kennedysandking.com, Who killed Martin Luther King Jr.? (Jackman 2018)
Desperate Measures in the Congo, by Michael Le Flem
Check the In The News section


---

Show #880
Original airdate: March 29, 2018
Guests: Dr. William Pepper / John Emison
Topics: Martin Luther King / James Earl Ray

Play Dr. William Pepper (00:00) MP3 download


Little official or media action for justice 50 years after MLK was slain
Dr. King was concerned with international human rights
The evidence in William's books is not shared with the public
Orders to Kill: The Truth Behind the Murder of Martin Luther King (1995)
An Act of State: The Execution of Martin Luther King (2003)
The Plot to Kill King: The Truth Behind the Assassination of Martin Luther King Jr. (2016)
Martin's assassination was carried out under the auspices of Hoover's FBI
Buried evidence from two eyewitnesses placed Ray blocks away from the scene
Ray's bag with his possessions was found before the shooting
Martin was a non-violent activist committed to peace and freedom
He wanted a culture of support and opportunity for impoverished minorities
The FBI are the foot soldiers for the capitalist-militaristic society
Martin was a threat to the status quo, he needed to be rendered ineffective
Unable to marginalize Dr. King, they resorted (again) to assassination
Len finds remarkable the vindictive nature of Hoover's attack on King
The military was afraid of the Poor People's Campaign multitude
Hoover and Clyde Tolson played the assassination planning very close to the vest
The American Republic has been ruled by the elite for a very long time
The elite control and dominate media throughout the world
There is no commitment to truth by progressive forces
A deal between Arthur Sulzberger of the New York Times and Allen Dulles at CIA
Two roads to change, they have the money, we have the numbers of people
Now the ruling class is manifesting such greed and arrogance,
we may be approaching change through masses rising up
Their greed may bond together large segments of the population
Beware the inevitable provocateurs who create separation and division
Dr. Pepper is looking into the assassination of Franklin Delano Roosevelt
williampepper.com

Play John Emison (1:09:43) MP3 download


John was 18 fifty years ago, Memphis is about 75 miles from his home
His uncle, Harry Avery, was Commissioner of Correction in Tennessee when Ray was jailed
Harry's interest in the case caused his dismissal by the Governor Ellington
In 1990 John was a reporter, he interviewed Ray four times
John found Ray uneducated, but, extremely well read
From a lifetime of confinement, Ray did tell lies
John believes Ray was profiled, selected, manipulated, and setup
Ray used four aliases of actual men who lived near each other in Toronto
The real Eric S. Galt looked like Ray, they even shared scars
John is critical of the 1979 congressional HSCA investigation
He found an altered transcript of Ray's guilty plea in the Shelby County archives
Ray had money and the best year of his life before the assassination
He was not a professional criminal, he was a professional inmate
Ray paid for plastic surgery in Los Angeles
The Making Of An Assassin: The life of James Earl Ray (McMillan) (1976)
McMillan related damning stories attempting to provide Ray with a racial motivation
Governor Sundquist in essence served a death sentence on Ray
Ray's lawyer Percy Foreman committed more felonies than Ray did
Ray was behind the eight-ball, he pled guilty and relinquished his rights
After the assassination, during his 'escape', Ray received money in an envelope
John thinks James Angleton helped manipulate James Earl Ray
King was perceived as dangerous by the military/industrial complex
John is writing a book comparing the JFK and MLK assassinations
Unlike Oswald, they wanted to leave this patsy left alive


---

Show #879
Original airdate: March 22, 2018
Guests: Lisa Pease / Andrew Krieg
Topics: Dr. King / The Big Event

Play Lisa Pease (61:05) MP3 download


Fake news from the intelligence community has covered up the truth of our past
Dr. Martin Luther King Jr. was an incredible role model
Dr. King was born at the start of the Great Depression
His deep Christian faith gave him the power to lead the Movement
He was an effective leader of the mass Civil Rights Movement
He ran a bus boycott which used economic power to change segregation
Presidential candidate John Kennedy telephoned Mrs. King when Martin was jailed
Dr. King was authentic, he was committed 100 percent to doing the right thing
Martin Luther King Jr. Nobel Peace Prize Acceptance Speech (10 December 1964)
"We cannot be content to see men hungry"
Eventually small-time criminal James Earl Ray was setup as his killer
The magic rifle, planted on the street before the shooting
J. Edgar Hoover believed Civil Rights activists were communists
FBI agent William Sullivan sent this letter to Mrs. King along with wire-tapped audio
Our tax dollars paid for the FBI's harassment of King and others
He was tapped, trailed, and they infiltrated his circle
Merrell McCullough (kneeling), undercover Memphis police was with him on the balcony
Some years later (1993) ABC confirmed McCullough was working at CIA
You would think bullets that don't match would be exculpatory evidence
Ray pled guilty at his lawyer's urging to save his life
The facts don't add up in the MLK, RFK, and JFK cases
CIA relationships with the media are deep and insidious
Ray was arrested at London airport from an inbound flight,
it was also reported that he was arrested on an outbound flight
Ray had money to travel and false documents of real persons
Ray was setup by 'Raoul', likely a CIA operative
The Murkin Conspiracy: (Melanson 1989)
An Investigation into the Assassination of Dr. Martin Luther King, Jr.
Non-violent economic boycotts can lead to positive change
A dollar in a cash drawer can be as powerful as a vote in the ballot box
Lisa has seen positive change, she is hopeful
Wealth spent unselfishlessly can alleviateworld hunger
World Happiness Report 2017

Play Andrew Krieg (29:16) MP3 download


Andrew (justice-integrity.org) participated in 'The Big Event' March 9-10-11
Highlights included keynote speakers Dr. Wecht and Roger Stone
Roger Stone will pressure Washington legislators to release the documents
Steve Osborn considers this case an example of advanced paramilitary/cover techniques
Andrew supports community among researchers rather than division
Jeff Morley and Jim Lasar were in court again this week
They seek attorney fees incurred trying to get CIA to follow the law
CIA had a major role if not the organizing factor in the assassination and cover-up
The Cyril H. Wecht Institute at Duquesne University, Pittsburgh, May 3-4
Living history in the persons of Dr. Thomas Noguchi, Dr. William Pepper and others


---

Show #878
Original airdate: March 15, 2018
Guests: Jim DiEugenio / Walt Brown
Topics: JFK and Vietnam / Warren Commission

Play Jim DiEugenio (1:10:39) MP3 download


kennedysandking.com, MLK and RFK 50th year observance
Fatal Justice: The Death of James Earl Ray (Probe, Vol 5, No. 4, 1998)
Ted Charach's eye opening The Second Gun (Video)
The Death of Eugene B. Dinkin, by Ronald Redmon
Lisa Pease with David Giglio on James Jesus Angleton (Text and video)
James Jesus Angleton and the Kennedy Assassination, Part 1 (Pease 08/15/2000)
James Jesus Angleton and the Kennedy Assassination, Part 2 (Pease 10/15/2000)
Ridiculous charges by the Looney-Left, CounterPunch
President Kennedy was not going into Vietnam
JFK and the Unspeakable: (Jim Douglass 2008) (BOR #369)
Why He Died and Why It Matters
Understanding Special Operations And Their Impact on The Vietnam War Era
(David Ratcliffe 1999) (BOR #013)
4,000,000 people in Vietnam didn't have to die
Vice-president Nixon wanted to commit ground troops in 1954
Kennedy was a lot different than most of his advisors
Tracing JFK's 1951 trip to Vietnam without mention of Edmund Gullion
Former President Truman knew "they killed" Hammarskjöld
Who Killed Hammarskjöld?: (Williams 2012)
The UN, the Cold War and White Supremacy in Africa
Halberstam had been a hawk, The Making of a Quagmire (Halberstam 1965)
Diem was installed by Dulles, Nixon, Eisenhower, and Lansdale, not Kennedy
Stevenson writes that Johnson's Rolling Thunder and
the troop insertion were "singing from Kennedy's hymnal"
JFK was not responsible for the coup and deaths of Diem and his brother
Listener questions, documents have been shredded and incinerated
Lee Oswald and his use of the aliases Alek Hidell and O. H. Lee
Jim plans to remove RFK Must Die! (Kaiser 1970) from his book recommendations
The questionable timing of King's appearance on the balcony and the shooting

Play Walt Brown (59:07) MP3 download


Why was the Commission created? Because America saw Ruby shoot Oswald on television
A commission with no investigators, put in the hands of the FBI
Earl Warren was the perfect 'beard' for Allen Dulles
John McCloy, 100% establishment, Allen Dulles, fired from CIA
Sen. Richard Russell, he wanted no part of it
Sen. John Cooper, Sen. Hale Boggs
Rep. Gerald Ford, the FBI's inside man
J. Lee Rankin, chief attorney, mostly then unknown staff attorneys
Foreigners saw Dulles' name and knew 'the fix is in'
It's not a real job, agree with the FBI and we're done
Commission Document 1 - FBI Summary Report
26 volumes of nonsense, witnesses interviewed before testifying
The FBI reports were fraudulent in form
"How many shots did you hear?" "I heard one more than was fired"
Marina Oswald was the first witness, she testified in Russian
Marguerite Oswald was second, she went on and on saying nothing
Robert Oswald was third, Lee's brother John Pic did not testify
James Martin, Marina's business manager was fourth
The fifth witness was Mark Lane (BOR #294)
109,930 questions were asked of 488 witnesses, Walt counted them
Commissioners asked 6.3% of them
Some witnesses were disposed in each other's presence
General Walker brought an attorney, he did not think Lee shot at him
George Senator. "I can't lie because I didn't bring a lawyer with me"
10 of the 19 persons in the first three cars were interviewed
22 of the 30 significant persons at Parkland were interviewed
33 at Bethesda, only 3 of them were interviewed
They were asked 3,743 questions, Ruth Paine was asked 5,236 questions
Allen Dulles attended the most sessions, asked the most questions
Praise for the work came forth from persons who had not time to read it
Walt started with the Commission volumes, and that is where he stayed
He read the volumes six times, learning more each time


---

Show #877
Original airdate: March 8, 2018
Guests: Dr. Cyril Wecht / Prof. David Denton
Topics: Assassination Research Conferences

Play Dr. Cyril Wecht (28:43) MP3 download


Dr. Wecht will be speaking Friday at "The Big Event", March 9-10-11
The JFK Historical Group meeting will be the Holiday Inn at Dulles International
His topic will be the JFK assassination from the perspective of a forensic scientist
How the autopsy process was not handled in a professional, honest fashion
Conference information and registration
Of Kennedys & Kings, Cyril Wecht Institute, Duquesne University, May 3-4
50th anniversary commemorations of the RFK and MLK assassinations
Former L.A. Medical Examiner Dr. Thomas Noguchi will give a rare presentation
Others include Paul Schrade (BOR #824), Phillip Van Pragg (BOR #369)
Judge Joe Brown (BOR #777), Dr. Bill Pepper (BOR #829)
One item in the RFK case, Kennedy was shot from a distance of 1 to 1&frac12 inches
Cyril is Chairman of the Citizens Against Political Assassinations (CAPA) board
John Judge, "The shots came from Washington" (BOR #683)
Cyril looks forward to the hoped for re-release of documents

Play Prof. David Denton (19:39) MP3 download


The JFK Historical Group conference, "The Big Event" starts tomorrow
The event will be lived-streamed
Speakers: Cyril Wecht, Ed Tatro, Phil Nelson, Roger Stone, Larry Rivera, David, more
Register online, walk in, sign up for the live stream
It is important to get our history right, bring a little more light
Truth and justice should not be taken lightly


---

Show #876
Original airdate: March 1, 2018
Guests: Jim DiEugenio / Frank Cassano
Topics: JFK Assassination Research / Books and Films

Play Jim DiEugenio (43:40) MP3 download


kennedysandking.com, Jim interviewed by David Giglio (BOR #803) at ourhiddenhistory.org
The Death of Eugene B. Dinkin by Ronald Redmon
Jim has read RFK Jr.'s book due out in May, Jim thinks it is a courageous work
RFK Jr.'s article John F. Kennedy's Vision of Peace (Rolling Stone 11/20/2013)
Jim has been reviewing Jerry Rose's The Fourth Decade at maryferrell.org
'Well, Oswald ordered the rifle...'
Well, the rifle in evidence is not the rifle that was ordered
And there is no evidence that postal employees delivered a rifle to Oswald or to Hidell
The Fourth Decade, Volume 2, Number 3, To the editor:, Oswald's wedding ring
Lisa Pease's new book is long, detailed, and a leap forward in the RFK case
With the October/Trump/Tweet/JFK/Release/Media/Flurry, something happened
Listener questions: Was Zapruder treated differently than other witness photographers?
Marilyn Sitzman said that Zapruder started weeping when he stopped filming
Jim classifies a list of books as either Run-Away-From, Get-It-Now, or Haven't-Read
Len has a list of books he recommends

Play Frank Cassano (1:00:11) MP3 download


Frank has a book review published at kennedysandking.com
Frank found the book on the internet, it detailed an unfamiliar assassination attempt on JFK
The author lives in Dallas, Texas and is not a lone-nutter
The first book Frank read on the assassination was Portrait Of The Assassin (Ford 1965)
The second was Best Evidence: (Lifton 1980) (BOR #148)
Disguise and Deception in the Assassination of John F. Kennedy
Frank stepped on a mine when he stumbled across John McAdams' site
Kevin Shay provides a lot of compelling conspiracy evidence
A film called 1971 (2015) about citizens discovering the FBI's 'COINTELPRO'
Another film, All Governments Lie: Truth, Deception, and the Spirit of I.F. Stone (2016)
And another, Unacknowledged: An Exposé of the World's Greatest Secret (2017)
Frank Shay is critical of the attitude of the Sixth Floor Museum
Len once found many disturbing videos about the My Lai Massacre
Fletcher Prouty pointed out that the Air Force did not investigate yetis, but they did UFOs
BOR takes great care inviting guests, Len and Anita Langley only regretted one episode
While not wanting to ambush guests, Len thinks he was too easy on Robert Blakey (BOR #697)
Len gave filmmaker Roger Stone fair warning that he did not believe him (BOR #655)
Comedy does have its place in the JFK assassination case
The Girl On The Stairs: (Ernest 2011) (BOR #635)
My Search For A Missing Witness To The Assassination Of John F. Kennedy
The Burglary: The Discovery of J. Edgar Hoover's Secret FBI (Medsger 2014)
Some conspiracies don't have one piece of evidence, the JFK case has thousands
Frank is now collecting signed first edition books on the case


---

Show #875
Original airdate: February 22, 2018
Guests: John Stern / Michael Le Flem / Walt Brown
Topics: C.D. Jackson and Cold War Propaganda / Sychronicity

Play John Stern (1:17:28) MP3 download


Early on Professor Jackson believed there was more to the assassination
His relatives in Dallas always said it was a coup d'etat
C.D. Jackson was suggested to him for his Phd dissertation
The night JFK was murdered Jackson wanted to acquire the Zapruder film
Isaac Don Levine ghost wrote Marina's story
Propaganda and black operations replaced hot war in the Eisenhower administration
Jackson died before the Warren Report was released
John thinks Eisenhower and Truman both knew what happened right away
The Alphabet agencies propagandized in a business fashion
Forget who killed Kennedy, we don't want to look like a Banana Republic
John admires Jim DiEugenio's work on the nexus of Hollywood and the government
Propaganda can be used for a good cause, and can have the opposite effect
Media leaders did sit down with the government and agree to manufacture consent
Modern propaganda protocols came from Adolf Hitler
Battling Wall Street: The Kennedy Presidency (Gibson 1994)
The Kennedy Assassination Cover-Up (Gibson 1999)
Some thought America more important than John Kennedy
Jackson was born to an affluent family, he worked for Luce at TIME
He was clever with words, the vertebrae of propaganda
Jackson worked for the Office of War Information in WWII and met Ike
CIA passed out money in Europe and the U.S. in their anti-communist effort
Citizens who assisted CIA believed we were the good guys
Sell America to the world, then sell them your products
Charles Douglas Jackson served as Special Assistant to Eisenhower
Jackson was good at his work and his contributions were highly sought
Sophisticates understood nuclear winter early on
Presidents now go to war, Presidents then preferred covert action
CIA was a corporate state enterprise, Machiavellian politics is not benign
The Alliance For Progress had it's own propaganda aspects
U.S. covert foreign policy destroyed millions of lives over the decades
President's seem to just keep the seat warm, they're aware of November 22nd
Perpetual War For Perpetual Peace (ed. Barnes 1953) (.pdf)
General Smedley Darlington Butler and the anti-Roosevelt plot
You don't shoot a five-star general like Ike, Kennedy was only a lieutenant
The assassination conspiracy was very transparent for those who could see
Presuming a Right to Deceive: (Stacey Cone 1998/99)
Radio Free Europe, Radio Liberty, the CIA, and the News Media
JFK and Vietnam: Deception, Intrigue, and the Struggle for Power (Newman rev. 2017)
John's email address fjstern@optonline.net

Play Michael Le Flem (57:47) MP3 download


Michael has published articles at kennedysandking.com
The Kennedy assassination falls within CIA/Cold War covert activities
The cover-up was just so blatant, the conflation of Johnson/Kennedy foreign policy
Michael had been fooled by people like C.D. Jackson
Michael's college advisor couldn't find proof of JFK's intent to withdraw from Vietnam
Because of revisionism, it is difficult to find the truth of post-WWII history
Lee Oswald was not one of President Kennedy's enemies
Authors at Kennedys and King have created a true, correct record
American citizens have been targeted through propaganda
CE 399's condition does not match the wounds, it's ballistics do not match the rifle
In those days you did not have the access you have today to information
The Alliance was to increase per-capita income, promote democracies, eliminate
illiteracy, stabilize currencies, and undertake land reform in Latin America
It did help, but it did not get a fair chance
Kennedy understood the value and inevitability of decolonization
Black Op Radio is here to bring out good work like this article
Len continues to find Fletcher Prouty stands uniquely as a truth teller
Jim DiEugenio asked Michael to review the book on C.D. Jackson
Pre-WWII, the U.S. mission statement was isolationist
Henry Luce and Jackson created this image of America as the world's savior
General Charles Douglas Jackson was OSS
Michael's education was in U.S. foreign policy, this book surprised him
We don't live in a democracy, the pipeline has been stopped up with non-truth
Unlock the JFK case and a lot of others fall apart too
U.S. Cold War anti-communists were also anti-democratic

Play Walt Brown (1:19:05) MP3 download


Synchronicity of the political assassinations of the 1960s
Who did it? the Mob, CIA, military, Mossad, Castro,
Khrushchev, Oswald, Dallas police, William Greer?
Instead of adding suspects, start subtracting some
JFK, RFK, MLK, gunfire, lone killers, untried or railroaded
Three leading progressives removed by the same group
Mossad, Castro, Khrushchev, they didn't kill King
The wounded and then deceased JFK was in the custody of the government
His autopsists were inexperienced with gunshot wounds, unfamiliar with Bethesda
Their head wound entry location was moved by the HSCA medical panel
Pierre Finck was unreliable, yet he was consulted on the RFK assassination
Dr. Humes tried to clean up Dr. Finck's statements about who was in charge
The legend that Oswald was fluent in Russian, his English spelling was abominable
Oswald even misspelled his middle name, the Mayo Clinic evaluated his spelling
Russian is much more difficult to read, write, and pronounce
There could have been a 'Lee' and a 'Harvey'
Warren Commission Exhibit 1, the 'Walker letter'
That letter was more perfect than the average Russian would write
Anita Zieger knew Oswald in Minsk, she said he couldn't speak Russian
Ernst Titovets, wrote to Marina in Russian, and to Lee in English
Oswald never showed off his Russian, there is no recording of him speaking it
Oswald had a Spanish dictionary, but not a Russian one
There was an impersonation in what was absolutely an intelligence operation
Much of Oswald's story is legend, not fact
Oswald wore gloves inside the U.S. Embassy in Moscow
His mission in Russia may have been diversionary
Angleton was a mole hunter, were fake defectors his operation?
Immigration rules were waived to allow Marina in the U.S.
Oswald was not an assassin, he was a patsy. Was he a spy?
It is really easy to believe in two Oswalds


---

Show #874
Original airdate: February 15, 2018
Guests: Jim DiEugenio / Jim Hougan
Topics: Liberal Blogosphere / Watergate and CIA

Play Jim DiEugenio (01:18:27) MP3 download


Jim's book, Reclaiming Parkland, is due April 3rd, retitled JFK: The Evidence Today
The revision has two new chapters and a new introduction
The research community was outgunned on the 50th
Jim knows of five upcoming events, some of which he will announce when appropriate
C.D. Jackson: Cold War Propagandist for Democracy and Globalism
reviewed by Michael Le Flem
Death of the Rising Sun: A Search for Truth in the JFK Assassination
reviewed by Frank Cassano
Another history lesson from Jim to uninformed liberals attacking Kennedys
Paul Street finds JFK an overrated member of the 1%
Battling Wall Street: The Kennedy Presidency (Donald Gibson / 1994) (BOR #725)
The Revolution of Robert Kennedy (Bohrer / 2017)
The Kennedys knew they were losing votes by their support of civil rights
JFK's administration did more in this area than all Presidents since Lincoln
Bobby Kennedy battled southern governors Ross Barnett and George Wallace
JFK's Report to the American People on Civil Rights, 11 June 1963
Street ignores JFK's Commencement Address at American University, 10 June 1963
Street says Kennedy was militantly imperial and militaristic
Who Killed Hammarskjold?: (Williams / 2014)
The UN, the Cold War and White Supremacy in Africa
Street continues tripping himself up on Cuba and Vietnam
There were no combat troops in Vietnam on November 22nd, 1963
Castro and Khrushchev both understood hope for détente died with John Kennedy
Remarks of Senator John F. Kennedy in the Senate, July 2, 1957
Senator John Kennedy, TIME cover, December 2, 1957
Subversion as Foreign Policy: (Kahin / Kahin 1995)
The Secret Eisenhower and Dulles Debacle in Indonesia
The Eagle and the Lion: (Bill / 1989)
The Tragedy of American-Iranian Relations
Listener questions:
Final Judgment: (Piper / 2004)
The Missing Link in the JFK Assassination Conspiracy
Piper critiqued Jim in his silly book of outlandish connections and charges
Divert!: Numec, Zalman Shapiro and the Diversion of US Weapons Grade
Uranium Into the Israeli Nuclear Weapons Program (Smith / 2012)
Len, Jim, and Jim Hougan on Watergate as a Deep State operation against Nixon (listen below)
Secret Agenda: Watergate, Deep Throat, and the CIA (Hougan / 1984)
Watergate, Deep Throat, and the CIA
McCord and Hunt were really working for CIA, McCord got them caught
In Nixon's Web: A Year in the Crosshairs of Watergate (Gray / 2008)
Congressman Lucien Nedzi investigated CIA involvement in Watergate

Play Jim Hougan and Jim DiEugenio (2:14:28) MP3 download


This is a replay of BOR 506 from December 23, 2006
Broad discussion of Watergate break-in as revealed in Hougan's book Secret Agenda: (1984)
Lou Russell was present at the Watergate burglary. Why were the public initially lied to about this?
Prior to Watergate, where did Lou Russell work and for whom?
26 volumes produced by the WC, only 4 pages by the Senate Watergate investigators. Why?
Who was responsible for sending the burglars into the DNC to commit the burglary?
Corporate media allow themselves to be manipulated by the Military–industrial complex
Did Bob Woodward make a career as a reporter for the Washington Post via approved leaks?
Did Woodward report approved leaks, enabling CIA to advance their political agenda?
Prior to becoming a reporter, where did Woodward work and for whom? Is he a CIA asset?
Julian Assange extradited for intelligence leaks while Woodward had full cooperation from CIA
Was Watergate a silent coup? Was it a planned failure?
Why was Hunt sending information on sexual relations of White House staff to Helms at CIA?
Why were the White House and Richard Nixon being spied upon by CIA?
Nixon in Vietnam in the early 60's on a mission trading gold for publically unidentified POW's?
Who was in the Howard Johnson's across from the DNC watching the burglary as it took place?
Why has Gordon Liddy not talked about the night of the Watergate arrests?
Why is James McCord known as the "real silent man" of Watergate?
Lou Russell, a security guard for the Columbia Plaza Apartments or CIA?
Why were the Watergate plumbers trying to bug Larry O'Brien's phone
when he was no longer using that office and had been absent for months?
Who were the six men, five being Cuban, who made the first
attempt at obtaining information illegally from the DNC?
A week prior to the Watergate arrests, a break-in of the Federal Reserve Board was reported
Alfred Baldwin listened to conversations from the DNC for weeks
FBI find no listening devices when they do a sweep of the building
Why did James McCord plan, lead, and then sabotage his team of Watergate plumbers?
E. Howard Hunt and James McCord pretend not to know each other
when their friendship dated back to the Bay of Pigs
Why did Miriam Furbershaw evict James McCord from one of her rental properties?
A conclusive piece of evidence found on the burglars gives us an idea what they were after
Why did Robert Bennett instruct his nephew to quit the plumbers the night before the burglary?
Why did Robert Bennett create a back door entry into the Washington Post
through the office of Washington Post lawyer, Edward Bennett Williams?


---

Show #873
Original airdate: February 8, 2018
Guests: Walt Brown / Col. Fletcher Prouty/ John Barbour
Topics: The Significance of the U-2 Incident / Media & JFK

Play Walt Brown (56:23) MP3 download


Walt thanks subscribers to the revived JFK/Deep Politics Quarterly (BOR #871)
Contact Walt at kiasjfk@aol and subscribe to the e-journal or paper copy
Americans went into shock after the 1957 flight of Sputnik
Nikita Khrushchev visited the U.S. in 1959
He and Eisenhower agreed the Cold War should turn towards peace
They scheduled a summit meeting to turn down the volume
Allen Dulles was concerned about losing U-2 overflights of the Soviet Union
Gary Powers was to fly the first ever cross-Soviet Union flight (May 1, 1960)
Powers knew the plane he was to pilot was 'a dog'
Over Sverdlosk, the Soviets fired every missile battery they had
That U-2 was not carrying the usual and best camera
Powers said the plane was not hit, but suffered from the nearby explosion
He parachuted safely, was captured, and taken to Lubianka prison
The U.S. believed the plane and pilot were destroyed and put out a cover story
Khrushchev gave Eisenhower the chance to explain fully
"Who sent this plane? ... the commander in chief ... or U.S. brasshats"
The plane and pilot should have been sanitized to prevent U.S. identification
Powers' wallet should have never gone with him, but it did
A result of the U-2 incident was the failure of the peace summit in Paris
Powers was honest with the Soviets, except he lied about the U-2's operational altitude
Lee Oswald was working at a radio factory in Minsk at the time
Powers pled guilty before he was put on trial
Fletcher Prouty stated that the plane's fuel system was tampered with
The military/industrial complex was rejuvenated and refunded
Some thought Powers should have committed suicide rather than be captured
The Dulles brothers had their own agenda

Play Col. Fletcher Prouty (1:02:54) YouTube video


Col. Fletcher Prouty discusses the Gary Powers U2 flight
Prouty and the Air Forces' professional support of the CIA's U2, a well-run program
Powers' plane had a different camera, not the one with the most secret technology
Dulles told the Fulbright Committee, they couldn't have reached it, it came down, then they got it
Special fuel, JP fuel and hydrogen, the hydrogen tank only had half enough
The U2 people were the most surprised that the plane was up there, office of Cover and Deception
Détente between Khrushchev and Eisenhower, a NASA atmospheric research airplane
The order for no overflights was nonexclusive, then this flight took off, Dulles was uncertain about the facts
Procedure for assigning a pilot to a certain plane for a certain flight, nothing in his pockets
The planned summit meeting was cancelled, it had been scheduled for May 10th 1960 in Paris
Cancelling of all overflights, Eisenhower certainly did not approve that flight, we had a cover story
At first Khrushchev withheld the fact that the pilot was alive, embarrassed Eisenhower
They were hiding that somebody else sent the plane out
The special camera was removed and they put a regular camera in it, they knew it was going to go down
Prouty wouldn't divulge the four names of the men who sent it, them, they were employees
Even the pilots didn't know that hydrogen was used in the fuel, they learned that later
Why isn't this out in the public? The Government Printing Office is not locked, newspapers won't print it
Allen Pope was shot down, he had identification that he shouldn't have had on the flight
A clandestine flight was exposed, the operation was being supported by the United States, that was his role
In 1962 Robert Kennedy helped release Pope, President Kennedy sent him to Indonesia to negotiate
In each case when they went down it completely embarrassed the operation, somebody wanted Pope down
Certain people fixed it so it would come down, if the engine goes out there isn't enough oxygen to restart
If the bottle ran out of hydrogen, he couldn't restart, surrounded by MIGs, he glided down and landed in a field
People have to make an effort to unlearn the story they've been told
It was in Khrushchev's interest to say they shot it down

Play John Barbour (56:23) MP3 download


John has an unfinished autobiography, Your Mother Is Not A Virgin
My mother is not a virgin, but I don't want to know the details
JFK's assassination was a conspiracy, but I don't want to know the details
John thanks Len for his contributions to The American Media & The Second Assassination Of John F. Kennedy
Governor Ventura (BOR #801) has a new series on RT, The World According to Jesse
John will soon travel to New York City to speak to media students
John has been interviewed by the Russian newspaper TASS
Judyth Vary Baker brings to mind The Woman Who Wasn't There (2012)
The Woman Who Wasn't There Documentary on Youtube
John rues the Telecommunications Act of 1996
An uninformed citizenry is not a democracy
John found Christopher Hitchens to be brilliant but inconsistent
Mass civil disobedience as protest is in the air
John has opinions on the Me Too Survivors' March
With very little publicity, John's newest film continues to sell
View John's film The Garrison Tapes and more at YouTube


---
---

Show #872
Original airdate: February 1, 2018
Guests: David Denton / Jim DiEugenio / Lisa Pease
Topics: JFK Historical Group Conference / Robert Parry

Play David Denton (34:49) MP3 download


Professor Denton is belongs to the JFK Historical Group
One has to keep an open mind about conflicts among the research community
This case is about justice and what America should be
Coup d'Etat in America: (Weberman/Canfield / 1992)
The CIA and the Assassination of John F. Kennedy
Powerful forces colluded to eliminate the President of the United States
Who had the control? Who benefitted?
The single bullet theory is just not possible
JFK Historical Group, a different historical reality about Dallas
Nexus Redux, articles by David about a new witness, Gordon Ferrie
Everything of potential interest in the new releases has been redacted
The Big Event, March 9-10-11, 2018, Sterling, VA
Dr. Cyril Wecht, Roger Stone, Ed Tatro, Gordon Ferrie, many others
Participants will be introducing new aspects of the case

Play Jim DiEugenio (40:52) MP3 download


The passing of independent journalist Robert Parry
The journalistic establishment has clearly failed the American public
Are you honest, candid, and independent? Bob was
Bob ran into trouble covering the Reagan administration in Central America
He broke the story of the CIA/Contra/cocaine connection
He wrote of Eugene Hasenfus' CIA transport plane being shot down
Bob supported Gary Webb (BOR #47 #104) and his exposé of CIA and crack cocaine
See Gary's story in Kill The Messenger (2014)
Bob published Jim's work on the JFK assassination with little editorial input
Most journals take that Oswald did it as a given
Bob once said, journalists are like spies for the people
Consortium intends to keep going, consider a donation
You have to throw over who you are for a seven-figure contract
Can you have a democracy if information is restricted?
It's not a conspiracy if they all think the same way
kennedysandking.com

Play Lisa Pease (43:16) MP3 download


Lisa met Bob Parry in 1993 when she was starting on her own research
Bob was told, sometimes we have to cover-up in the interests of the nation
He had deep integrity, that is hard to come by
CIA was running an off-the-books operation in Nicaragua
Newsweek pulled Bob's report at the insistence of the White House
Cover-ups are not aberrations, they are systemic
Lisa's site, realhistoryarchives.com
How I Traveled Abroad on C.I.A. Subsidy, Walter Pincus (Mercury News 02/18/1967)
Bob introduced Lisa to Gary Webb after she sent Gary the above article
Lisa considered Bob a likable and personal friend
How different is Russian election meddling from U.S. election meddling?
Bob was brave standing by his 1980 October Surprise story
Carter vs. Reagan, sabotaging Carter and the hostages in Iran
Bob Parry stood up for Gary Webb and his The Dark Alliance exposé
Packaging the Contras: A Case of CIA Disinformation (Chamorro/Morley 1987)
Spider's Web: (Friedman 1993)
The Secret History of How the White House Illegally Armed Iraq
Our political process and dark money belie democracy
America has developed into a caste system, very rich, very poor, in between
How can a democracy tolerate gerrymandering of election districts?
Lisa believes everything is solvable, real change is possible
"Each time a man stands up for an ideal, or acts to improve the lot of others,
or strikes out against injustice, he sends forth a tiny ripple of hope,
and crossing each other from a million different centers of energy
and daring those ripples build a current which can sweep down
the mightiest walls of oppression and resistance" - RFK
Everyone of us can throw a pebble in the water
The truth can first terrify and then empower you
Our time is not guaranteed, make the most of it
Feral House will be publishing Lisa's RFK assassination book in September


---

Show #871
Original airdate: January 25, 2018
Guests: Walt Brown / Jim DiEugenio
Topics: JFK/Deep Politics / JFK Assassination Research

Play Walt Brown (54:25) MP3 download


JFK/Deep Politics Quarterly: Volume 20, #1: February, 2018
Walt had trouble reading, so the Quarterly lapsed
Better now, he and researcher Tim Smith have started it up again
Features: Recognizing people for their good work,
highlighting the ridiculous, books that should never have
been published, one-off books, articles, thought pieces
Walt and Tim got the first issue out in less than a month
Contact Walt at kiasjfk@aol and subscribe to the e-journal or paper copy
Master Analytic Chronology: The Death of President John F. Kennedy (2013)
The Kennedy Execution: (2017)
Six Seconds that Kept the Military-Industrial 'Cold War' Alive
The Quarterly started in 1995 and got to 76 issues
Walt had cataracts in his eyes, he had laser surgery
Each day that goes by is a victory for the government
Mark Lane was unique, his work in 1964 took courage
The Quarterly will look at Oswald specifics
JFK researchers have to go through a massive amount of stuff
The Dallas Police / Mary Bledsoe 'Oswald / Ruby Fight' document
The recent releases feature Hitler surviving in Columbia
Upcoming Duquesne / Wecht seminar in May
The Kennedys and King were all executed in plain sight,
Their assassins did not get their day in court
Those three people did not support the military/industrial/corporate gouge
They were removed by an organization, Who? FBI? Military? CIA? Sure
"Enigma" Steven Louis Witt, the "Umbrella Man", by Tim Smith
Who was he? Why is he rocking that umbrella up and down?
The guy next to him is waving with his arm extended fully upward
He was photographed at Love Field, Dealey Plaza, and at Parkland
Dulles never left CIA, he was fired, but he never left
The New Releases: people are finding smoke, but no fire
There are 17 U. S. Intelligence agencies today, 16 too many
A redacted document is not a release, it's a joke
A lone assassin should not require one sheet of paper held back
The smoking gun papers are long gone
It's tragic, our President, our government, our papers
Las Vegas does not want to lose the tourist business, a blackout
Secret Service had to scrape the barrel to get enough guys for that Texas trip
They borrowed guys, Texas, the White House, Kennedy homes
Contact Walt at kiasjfk@aol or subcribe with writenroll@aol at PayPal
The U-2 kept the Cold War going, it was not an accident

Play Jim DiEugenio (1:04:04) MP3 download


kennedysandking.com, The Rise and Fall of the Alliance for Progress, Michael Le Flem
A result of Arthur Schlesinger's investigation into U.S. aid to Latin America
"Those who make peaceful revolution impossible
will make violent revolution inevitable" - JFK
Senator Fulbright knew LBJ lied about the Dominican Republic
He then doubted LBJ on the subject of Vietnam
"It sounds like we're working for United Fruit again" - RFK
JFK Declassified: Tracking Oswald, Part 7, Arnaldo M. Fernandez
Nailed to the Cross: Gerald Posner on the King Case, Mike Vinson
New JFK documents offer fresh leads 54 years later, Kevin G. Hall
Earle Cabell, mayor of Dallas, became a CIA asset in late 1956
Focus is going to be turned more into Oswald not being the lone wolf
David Phillips, confessed he had been in Dallas the day of JFK's assassination
Listener letters, YouTube and Flat Earth ridiculousness
The Road Not Taken: (Max Boot / 2018)
Edward Lansdale and the American Tragedy in Vietnam
The Ugly American (Lederer / Burdick / 1958)
The Quiet American (Greene / 1955)
Lansdale served the interests of his masters, the Dulles brothers
Col Fletcher Prouty discusses Ed Lansdale in Dealey PlazaEd Lansdale in Dealey Plaza
The Ballad of Ed Lansdale Play Song
Tom Hanks is involved in a lot of productions slanting American history
Oswald's Department of Defense Military Identification Card
Was David Phillips photographed at the basement press conference? No
Which Oswald is with Ferrie in the CAP photo? Harvey
Zapruder film alteration, Len and Jim are agnostics


---

Show #870
Original airdate: January 18, 2018
Guests: Bill Simpich / Paul Bleau
Topics: Mock Trial / Lone Assassin Connections

Play Bill Simpich (46:15) MP3 download


The CAPA Mock Trial On Oswald Nov. 16-17 2017 in Houston
CAPA bent over backwards to ensure the prosecution had a fair shake
There was not enough time for full cross and redirect examinations
CAPA was interested in finding what evidence is effective
Do we want to get Oswald off, or do we want to find the truth?
Courtroom justice is not about truth, it's about game playing
Brian Edwards was an effective witness (BOR #863, #864)
The Tom Alyea film makes it clear the rifle was the Mannlicher
The Mannlicher in evidence is not the rifle in the Backyard photos
There were two different defense approaches, lessons were learned
This was a real live test, the process was invaluable
Getting the research down to digestible, short, punchy stories
We're indebted to the volunteer prosecution, they gave good push back
Lack of time had a negative effect on trial procedure
Jury deliberation was too short, the defense was gaining
CAPA is talking about a mock Expungement of Arrest Records
Perhaps a civil Wrongful Death of Oswald suit
The Oswald innocence case vis-a-vis the multiple gunmen case
The mock trial was the beginning of a process not the culmination
Oswald's coke may have been a calling card for who he was to meet
His whereabouts is a hundred times more important than a lot of things
The Houston law school offered a great platform
Details of Oswald's bio would help a jury see he was caught in the middle
The FBI and Dallas police got the evidence and twisted it to their liking
Contact Bill at bsimpich@gmail.com

Play Paul Bleau (1:09:08) MP3 download


At kennedysandking.com, Paul's article on The Three Failed Plots to Kill JFK: (BOR #811)
Previous plots involve more potential patsies, Paul has found eight
They had many similarities, travel to Mexico City, FPCC connections
Paul's most recent article, Oswald's Intelligence Connections: (BOR #847)
Paul listed 64 names connecting Oswald to CIA, he now has over 75
Many of these connections link closely to David Atlee Phillips
Paul's chart of potential patsies compared to Oswald
Ex-FBI Assistant Director, Alex Rosen testified to the Church Committee
The FBI was "in the position of standing on the corner with
pockets open, waiting for someone to drop information into it"
Paul has visited Cuba four times, there he found many informative books
JFK: The Cuba Files: The Untold Story of the Plot to Kill Kennedy (Escalante / 2003)
Cuba, The Untold History (Capitán San Luis / 2007)
Cuban exiles tied to the case, what did they do when they lived in Cuba?
Fidel Castro could immediately read the CIA covert operation hallmarks
The Mafia in Havana: A Caribbean Mob Story (Cirules / 2010)
Havana was the ideal place for the mafia to conduct business
Sullivan & Cromwell were key players with imperialistic goals on the island
In 1902 U. S. Intelligence infiltrated the Cuban military
Supposed disparate groups are a well synchronized network
George Bush Sr. recruited members of Operation Forty, cleanup hitmen
Names connected to the JFK assassination, Watergate, Iran-Contra
Ruth Paine should have been a person of interest, was she complicit?
Paul is working on an article about the networking of these groups
Paul is seeking the help of a data visualization programmer
Contact Paul at pbleau@crcmail.net
Fletcher Prouty wrote about the Forty Committee


---

Show #869
Original airdate: January 11, 2018
Guests: Brian McKenna / Jim DiEugenio
Topics: JFK Assassination Research / Document Releases

Play Brian McKenna (28:50) MP3 download


Brian has produced four CBC documentaries on the Kennedy Assassination
On November 17, Brian appeared on The Fifth Estate
The Fifth Estate on The JFK Files : The Murder of a President (11/17/2017)
There was a coup d'etat that day in Dallas
We found a fellow conspiracy advocate in Fidel Castro
He told Brian, the way it was framed was impossible
There is a toxic odor around the assassination
In Montreal, Brian spoke with a Canadian admiral
He told Brian that U.S. generals at the Pentagon
discussed Seven Days In May, and said Kennedy's got to go
CIA was controlling every move Oswald made
Look for David Lifton's explosive new book
Brian knew Fletcher Prouty, who knew black ops
Mark Lane convinced an American jury that CIA was killing people
Historian Robert Caro has dodged the bullet
Brian is still working, he is writing a memoir
The fairy story of this ex-Marine working alone
Dan Rather understood how to advance his career
That admiral heard American officers talking treason
Prouty spotted Ed Lansdale in Dealey Plaza that afternoon

Play Jim DiEugenio (44:49) MP3 download


Top Ten Articles of 2017 at kennedysandking.com
The History channel is in the third season of Hunting Hitler
The Archives stated there are 86 documents yet to be classified
They are to re-review redactions in already released documents
Donald Trump gave them a dilly-dally loophole
They are redacting ARRB/CIA communication documents
The Archives may not have received the documents unredacted
Non-disclosure of the JFK records is a tsunami
The ARRB Board Members were all Lone Nutters
The facts of President Kennedy's assassination are most important
The law of the JFK Act is not being followed
Lee Oswald's 'defection' was in the service of the United States
Nixon tried to prove a wider conspiracy around the Pentagon Papers
In 1973, Schlesinger said Kennedy would not have warred in Vietnam
Jim is not a fan of the The Post, look for his coming review


---

Show #868
Original airdate: January 4, 2018
Guests: Jim DiEugenio
Topics: JFK Assassination Research

Play Jim DiEugenio (1:04:39) MP3 download


'Trump Got Rolled' by 'Deep State', Oliver Stone
The release was designed to be a mess, "Not Believed Relevant"
David Talbot recovering (Joe Rodriguez) GoFundMe
Jim DiEugenio, uno dei massimi conoscitori omicidio Kennedy (Michele Metta)
Permindex, researcher Maurice Philipps, L. M. Bloomfield
Permindex comes in at a level above CIA, David Rockefeller, Guy Rothschild
That club that doesn't know national boundaries
Garrison was there first: Vietnam as a motive, domestic covert action conspiracy,
Lyndon Johnson as part of the cover-up, something wrong with the autopsy,
something is really weird about Mexico City, Clay Shaw and Permindex
Robert Oswald dies at 83 (Beverly Vaughn)
Black Op Radio - we're pretty level-headed here
Tom Hanks and The Post (trailer)
Fighting for the Press: (Goodale 2013)
The Inside Story of the Pentagon Papers and Other Battles
The government cannot enjoin prior restraint
Senator Mike Gravel, Gravel v. United States, 408 U.S. 606 (1972) (audio of arguments)
Ellsberg could not have survived his ordeal but for Stanley Sheinbaum
Lawyers argued that, the U.S. classification process is ridiculous,
publication did not endanger any military operations,
were the papers even 'stolen'?
The defense called McGeorge Bundy, Schlesinger, Galbraith, Halperin
The case was ended by Judge Byrne because of White House interference
On screen Johnson confirms Kennedy's Vietnam policies!
The original script did not feature the New York Times or Daniel Ellsberg!
Listener letters: @6:46 in this film, is that Edwin Walker?
How to engage the curious? The bullet/rifle non-chain of evidence
50 Reasons For 50 Years: Mannlicher Carcano, Mail Order Rifle
Tom Hanks' influence on the modern view of American History? Disingenuous
Brian McKenna's Pentagon plot revelation is important (Fifth Estate 2017)
The Crown, Season 2, Episode 8, misrepresenting Jack and Jackie?
Chances that Tracking Oswald is state sponsored disinformation? 99% or 100%
Thanks everyone, Happy New Year


---
---