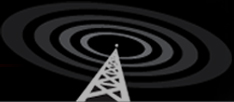 Archived Shows - 2018 : "Where the Lone Assassin Myth comes to Die..."
We take questions for guests
EMAIL
the show live! or send in questions anytime

All The Black Op Radio Shows archived on
MP3 - avaialble for direct download
Details at Products page

If you enjoy the archives please consider a donation... Or subscribe to the show... A subscription is a monthly automatic payment


$1/per show - a $52.00-donation
Support Black Op Radio for the 2018 season
-------------------------------------------------



Show #909
Original airdate: October 18, 2018
Guests: Bill Kelly / Larry Hancock / Debra Conway / Chris Gallop
Topics: Assassination Research and November Conferences
Play
Bill Kelly
(48:13)
MP3 download
Bill is CAPA's Secretary and produces JFKcountercoup
CAPA is up and running, working towards a legal exoneration of Lee Harvey Oswald
"The Last Witnesses – Revealing The Truth", November 15, 2018
&nbsp12 Noon – 9 pm, The Old Red Museum, Dallas, Texas
A dozen or more living witnesses of the assassination
Witnesses from the TSBD, Dealey Plaza, Parkland, Bethesda, and the Tippit shooting
Bill encourages listeners to join, donate, volunteer, and support CAPA
CAPA has observed agent provocateur interference regarding this event and the invitees
Pieces of the Puzzle: An Anthology, by Gayle Nix Jackson (2017)
Gayle tracked down important witnesses
Walter Machann Interview Excerpts, by Gayle at JFKcountercoup2
The Man Who Killed Kennedy: The Case Against LBJ, by Roger Stone (2013)
The index lists John Crichton, but Crichton has been excised from the book's text
I Was a Teenage JFK Conspiracy Freak (Litwin 2018), a sad mockery
Carl Jenkins - Key Dates Chronology at JFKcountercoup
NPIC participation in CIA's PATHFINDER plan to kill Castro
Jenkins is alive, we're trying to talk to him, the pieces are coming together
They released records they didn't know were important, like pay records
Carl E. Jenkins, Consultant Résumé-December 1985
The good work of the online Bellingcat Investigation Team

Play Larry Hancock (23:24) MP3 download


The 23rd annual JFK Lancer November in Dallas 2018
Friday, November 16 thru Sunday, November 18
At the Lorenzo Hotel, 1011 S. Akard St., Dallas, Texas
Speakers will address the assassinations of JFK, RFK, and MLK
NOTE: This will be the last Debra Conway hosted conference in Dallas
Bill Kelly, Dr. David Mantik, Michael Chesser, John Orr, Larry Schnapf, John Hunt
&nbspKrishna Shenoy, Gary Murr, Larry Hancock, Carmine Savastano, Russ Baker
&nbspJim Jenkins, William Law, John Newman, Stu Wexler, Hubert Clark, Bill Simpich
&nbspMalcolm Blunt, Alan Dale, Aldo Mariotto, David Knight, Kenneth Zediker, Ralph Ganis
A breakout room featuring availability of presenters
X-rays and wounds, JFK Honor Guard, 3D trajectory modeling
&nbspRFK evidence, new releases, potential new law, race, framing of RFK and the mafia
&nbspsuspicious Dallas police, RFK suspects and accessories
New releases highlight the depth of CIA interest in Lee Oswald
A Dealey Plaza walking tour on Sunday, followed by a bus tour of Dallas

Play Debra Conway (27:57) MP3 download


The 23rd annual JFK Lancer November in Dallas 2018
People laugh when Debra states this will be her last conference as host
Her work with JFK Lancer will go on, perhaps someone else will host future conferences
This conference will cover the three major assassinations of JFK, RFK, and MLK
X-rays and wounds, 3D trajectory modeling, establishing a computer driven baseline
Debra encourages persons to take a stand by writing books
Bill Kelly, Dr. David Mantik, Michael Chesser, John Orr, Larry Schnapf, John Hunt
&nbspKrishna Shenoy, Gary Murr, Larry Hancock, Carmine Savastano, Russ Baker
&nbspJim Jenkins, William Law, John Newman, Stu Wexler, Hubert Clark, Bill Simpich
&nbspMalcolm Blunt, Alan Dale, Aldo Mariotto, David Knight, Kenneth Zediker, Ralph Ganis
Friday, November 16 thru Sunday, November 18
A moment of silence, a walking tour of Dealey Plaza, a bus tour of Dallas
It is a moving experience just to stand in the Plaza
Debra knew how to put on memorable conferences, Mary Ferrell asked for her help
A pattern of false investigation is apparent in all three assassinations
Debra and others seriously read hard-to-get released documents
Debra finds the medical evidence and testimony stands out
There are brave and determined people who work to get documents out
Debra respects the researcher/writers who informed her about the truth
jfklancer.com, November in Dallas 2018

Play Chris Gallop (23:53) MP3 download


Chris is a 36-year researcher and started the facebook group JFK-The Continuing Inquiry
His sixth Annual JFK Luncheon will be on Monday, November 19, at 11 AM – 5 PM
Dirty Job Brewing, 117 N. Main Street, Mansfield, Texas, $65.00 per person
Purchase tickets via Pay Pal using Friends and Family at cjgallop@yahoo.com
Speakers include Bill Simpich, Jimmy Brown (son of Madeleine Duncan Brown)
&nbspRoger Craig Jr. (son of Deputy Sheriff Roger Craig)
&nbspDr. Michael Marcades (son of Rose Cheramie)
&nbspFilmmaker Randy Benson will present enlarged Zapruder film scans
Chris reviews former luncheon presenters
Come enjoy some Lee Harvey Oswald Pale Ale
Randy Benson will again be recording the luncheon, a DVD will be available
Chris can sit only 75 people, the event is up close and personal
Bill Simpich is seeking contact information of witnesses who need to be heard from
Email him at bsimpich@gmail.com
Chris is seeking peoples memories, photos, films, etc.
Often the background action in a photo tells a story
Chris thanks Len for his contribution to JFK assassination research
It's 2018 and Lee Harvey Oswald still hasn't fired a shot


---

Show #908
Original airdate: October 11, 2018
Guests: Jim DiEugenio
Topics: Assassination Research / Listener letters

Play Jim DiEugenio (1:09:43) MP3 download


Creating the Oswald Legend – Part 2, by Vasilios Vazakas
Oswald and the obscure Albert Schweitzer College in Switzerland
The WC did not want to admit that Oswald's friends were CIA connected
The Three Failed Plots to Kill JFK, Part 2, by Paul Bleau (BOR #907)
Marguerite Oswald knew that her son was some kind of secret agent
The Two-Brain Memorandum, by Douglas Horne (Probe, Vol 7, No. 4, 2000)
The archived autopsy photos are not of Kennedy's brain
MacArthur's Last Stand Against a Winless War, by Mark Perry (The American Conservative)
Juan Romero ... Held a Dying Robert F. Kennedy ... Dies at 68, by Karen Mizoguchi (People)
How Jack Ruby got away with murder ..., by Brian Wice (Houston Chronicle)
Texas Court of Criminal Appeals vacated the murder verdict, Ruby died an innocent man
Jim is working on a long four-parter about JFK and RFK on civil rights
And another piece about John Kenneth Galbraith's impact on President Kennedy
Galbraith advised four presidents Franklin Roosevelt, Truman, Kennedy, and Johnson
The Affluent Society (Galbraith 1958) is one of his over 40 books
Accumulation of private wealth has diminished public sector funding
The BBC and Galbraith, The Age of Uncertainty, episode one of four
Jim responds to listener letters
Agent ... reveals missing page in Oswald's notebook, by Jeff Meek (Hot Springs Village Voice)
Danial Sheehan on a Watergate-JFK assassination connection? His info is not well-grounded
Eisenhower approved a Nixon-involved anti-Castro guerilla infiltration of Cuba
After Kennedy was elected it changed to a brigade strike force operation
The rfktapes.com site, they relied on Dan Moldea
Can .38 automatic bullets be used in a .38 Special revolver? Heck no
Were there other traps in Dallas that morning? Not that Jim knows of
The McCone-Rowley memorandum, see Robert Groden, Absolute Proof, by Jim
Oswald holding both The Militant and The Worker in a backyard photo
The Militant was Trotskyite, The Worker was Communist Party of America
Jim and Len mention other oddities of the backyard photos
Was Oswald compromised by CIA because of his reporting on them to the FBI? Maybe
RFK Jr. quotes both Jim and Lisa Pease (BOR #890) in his book, American Values: (2018)
A review at kennedysandking.com by Edward Curtin
Jim, thank you, you are the modern equivalent of Mark Lane
Jim does not think much of the Roscoe Wight story, exposed in Texas Monthly
What's the truth about the Pentagon Papers? Little about CIA covert action
Secretary McNamara wanted to show mistakes made to future administrations
Not a bad book for it's time, though he hatchets Jim Garrison
Stunningly bad work by Alecia Long


---

Show #907
Original airdate: October 4, 2018
Guests: Professor Paul Bleau
Topics: Three Failed Plots to Kill JFK, Part 2

Play Paul Bleau (1:07:25) MP3 download


Professor Bleau presented Part 1 on BOR #815
He had identified six potential patsies, the count is now up to eight
Paul cannot confirm that all eight were being maneuvered
Oswald and two others moved to different cities at the same time
Peculiarities and patterns, unexplained by coincidence, insight into motives
Seven were connected to the Fair Play for Cuba Committee
The Secret Service kept from the press an incident in Nashville on May 18, 1963
Daniel Groth, the officer who arrest Vallee in Chicago, monitored the FPCC
The HSCA felt the avoidance of Gilberto Lopez was 'egregious'
In October 1963, double-agent Santiago Garriga opened an FPCC in Miami
By that time the FPCC was heavily penetrated and nearly dead
John Glenn received Russian language training in the Air Force
Glenn may not have been maneuvered, but he seems to have been an informant
Harry Dean has an informant's paper trail
Potential Alternative Patsy Comparison Chart
Notice the many nexus points, who could set those up?
David Atlee Phillips had strong ties to various of these components
One can discern an Offender Profile, highlighting people like William Harvey
In 2016 Attorney Dan Hardway wrote a declaration in a FOIA suit
Professor Bleau is looking into the 488th Military Intelligence Detachment in Dallas


---

Show #906
Original airdate: September 27, 2018
Guests: Jim DiEugenio
Topics: Jim Garrison vs MSM

Play Jim DiEugenio (1:23:41) MP3 download


A review, In the Courtroom with Robert Wagner, by David W. Mantik, MD, PhD
An updated article, The Three Failed Plots to Kill JFK, Part 2, by Paul Bleau
Can these prior plots just be coincidence?
Walter Machann Interview Excerpts, by Gayle Nix Jackson at JFKCOUNTERCOUP2
Sylvia Odio confided in Father Machann, he places the "Oswaldo' visit on September 27th
Sylvia told others of the visit, which proves conspiracy, before the assassination
Commission staff and the FBI did everything they could to get rid of her
Jim Garrison: The Beat Goes On, by Jim
The wrongheaded New Orleans Times Picayune article, by Alecia Long
Sylvia Meagher, not a Garrison supporter, proofread his book for his publisher
David Ratcliff reviews On the Trail of the Assassins: (1988)
Through JFK, Fletcher Prouty brought JFK's intentions re: Vietnam withdrawal to mass attention
The MSM spent seven months attacking the film while still in production
That film spurred the creation of the JFK Assassination Records Review Board
There is no liberal media, the MSM is controlled by an oligarchical class
Alecia Long's article continues to repeat the compendium of MSM caricatures of Garrison
Garrison had a factual basis to proceed against Clay Shaw
Shaw and CIA lied about their long association
A recently declassified ARRB memo showed CIA had destroyed Shaw's 201 file
CIA took secret actions to frustrate Garrison's prosecution
The Republican party wants to go back to before Brown vs. Board of Education
Jim lists possible moments in time when America was great


---

Show #905
Original airdate: September 20, 2018
Guests: John Armstrong / Bill Simpich (Narration)
Topics: Westbrook and Croy Update / State Secret

Play John Armstrong (2:06:27) MP3 download


Author of Harvey and Lee (2003) (.pdf) and NOVEMBER 22, 1963 at harveyandlee.net
(View the updated NOVEMBER 22, 1963 article to access photos, maps, and links)
John reads and re-reads documents, piecing things together to make sense
This update starts at the heading:
• DALLAS POLICE CAPTAIN W.R. WESTBROOK
• RESERVE OFFICER SGT. KENNETH CROY
• HARVEY at the Texas Theater
• Now, let's return to 10th & Patton
• Westbrook meets up with LEE Oswald
• CAPT. WESTBROOK RETURNS TO THE PARKING LOT
• Two .38 revolvers
John thinks he has answers to facts that will never be proven
Some policemen forgot a lot of things which happened that day
Police arrived at 1026 N. Beckley minutes after Oswald's arrest
They were there when Oswald first appeared on local television (2:10 PM)
Captain Westbrook's unmarked police car in front of the Texas theater (@ 3:24)
Virtually everything Westbrook told the WC was a lie
Researcher Ian Griggs researched Captain Westbrook
Dale Myers wrote of him in With Malice: (1998)
A few members of the police were in on the Tippit murder
Westbrook's 'believe it or not, I walked' to the Depository covered 45 minutes of missing time
Police boarded one bus that day, the one Oswald had just left
Westbrook had been a Marine, after Dallas, he worked for CIA in Vietnam
The planners could not have foreseen every possible exigency
Researchers can pick out and glean much from those unplanned events
Kennedy was a problem to CIA, like Allende, like Castro

Play Bill Simpich (Narration) (1:35:36) MP3 download


(Visit the Mary Ferrell links below to access the many links in Bill Simpich's on-line book)
When someone in Mexico City entered the place where counter-intelligence
&nbspanalyzed wiretapping, they entered the Holy of Holies
Sigint is crucial if you hope to protect the physical security of your leaders
It took a constellation of forces to kill the President
Who were the planners?
Harvey and Roselli claimed knowledge about how "Castro killed JFK"
The motive to kill JFK
Clark Simmons and Richard Cain: Possible assassination participants that merit close scrutiny
Complicity of the Secret Service
When everything is put together, the conduct of Secret Service agents
&nbspRoy Kellerman and William Greer is very troubling
Strange conduct at the autopsy
Since the wallet has been positively identified as planted evidence by agent Barrett,
&nbspisn't it logical to assume that there is a lot more?
The history of the magic bullet indicates a plan to frame Oswald
The Kennedy family didn't realize that the autopsy records would be the center of controversy
Two Dallas police officers and a colleague should also be considered prime suspects
A review of the lead planners
Conclusion
Illuminating the dark fields of the republic


---

Show #904
Original airdate: September 13, 2018
Guests: Dr. Cyril Wecht / Bill Simpich (Narration)
Topics: CAPA November Event / State Secret

Play Dr. Cyril Wecht (26:04) MP3 download


Dr. Wecht is Chairman/President of Citizens Against Political Assassinations (CAPA)
"The Last Witnesses – Revealing The Truth", November 15, 2018
&nbsp12 Noon – 9 pm, The Old Red Museum, Dallas, Texas
Bringing together doctors and nurses who treated JFK in Parkland Hospital
Others who were involved on the ground with the assassination
What did they see in regard to the head wounds?
Everyone is welcome, the price of admission is small
Visit CAPA for information on events, activities, analysis, etc.
CAPA welcomes new members and encourages their joining committees
A saeculum is a length of time roughly equal to the potential lifetime of a person
We are fortunate to still have these witnesses to participate in the November program
It is possible attendees may have the opportunity to speak with presenters
It was a great personal, and American, and world tragedy
At that time we had important issues, Cuba, the Cold War with Russia, China
Domestically we had issues regarding voting and civil rights for minority groups
CIA was running amok, it was its own entity, a separate government
Governments were overthrown and leaders were assassinated by CIA
JFK was intending to pull out of Vietnam
His enemies were not willing to stand for 13 more years of JFK/RFK administrations
Most countries would be sure to employ their best autopsists in such an instance
We who recognize the conspiracy are, and have always been, in the majority
BOR listeners know the top-notch work done by Mark Lane, Sylvia Meagher, etc.

Play Bill Simpich (Narration) (2:39:22) MP3 download


(Visit the Mary Ferrell links below to access the many links in Bill Simpich's on-line book)
The set-up
The two lunchroom theory
The humanitarian weapon
An unknown man provided "5 foot 10, 165 pounds" tip at JFK crime scene
Oswald probably played no role in the Tippit shooting
One unknown man described Tippit's shooter as "5 foot 10, 160-170 pounds"
A second unknown man said the suspect handed something to Tippit through the open passenger window
A third unknown man handed Oswald's wallet to the police at the crime scene
The cover-up
Angleton and Hosty said the cover-up was designed to protect the Soviets
How do you harmonize the shots, wounds, autopsy findings, and photos?
Why did Helms decide to have Jack Whitten conduct the investigation?
Seven key points that I will review in this chapter
November 22: The Immediate Reflex Was to Cover-Up
At Parkland Hospital, the Secret Service's first response was
&nbspto wash blood and brain debris off the presidential limousine
In Langley, CI/SIG chief O'Neal's immediate response was to hedge
Hoover immediately wanted to declare Oswald as the lone assassin
In Mexico City, Win Scott's immediate response was to hedge
During the evening of November 22, the Mexico City station sent the
&nbspMystery Man photos and a wiretap transcript to the Dallas FBI and to CIA HQ
Scott needed to get the bad news about the Mystery Man out of the way
Was the tape flown to Dallas, or did someone phone it in?
November 23: How the Tapes Became a State Secret
After this critically important Hoover-LBJ call, things happen very quickly
Goodpasture, O'Neal and Helms suggest a change in the narrative
The attacks on Sylvia Duran
The FBI and CIA admit that there is no proof that Kostikov was ever part
&nbspof any "assassination bureau" – Angleton's contribution to the cover-up
Jack Whitten was appointed as chief of the CIA's investigation into the JFK assassination
Instead of being informed about Cubela, Whitten is offered Ramon Cortes as a Castro-did-it suspect
November 24: The cover-up goes into high gear after Oswald is killed
The CIA's Cuba division said it had no duty to conduct an investigation
The FBI's Nationalities Intelligence conducted no investigation
The FBI's Soviet experts didn't want to know about the Cuban evidence
Hoover's reaction to Oswald's death was to focus on him as the lone assassin
David Phillips and other provocateurs convinced Johnson that
&nbspa blue-ribbon commission was necessary to avoid the threat of war
After Hoover released CD 1, Whitten was stunned when he reviewed it
Helms reassures Whitten that he can hold on to the investigation
Angleton makes his move right before Christmas
The deepest reason Jack Whitten was taken off the Oswald case


---

Show #903
Original airdate: September 6, 2018
Guests: Michael Nurko / Bill Simpich (Narration)
Topics: CAPA / State Secret

Play Michael Nurko (27:37) MP3 download


Michael knew the Communist Party had supported the election of Kennedy over Nixon
He has followed the mystery of the assassination since that afternoon
Michael was a long time member of COPA (Coalition on Political Assassinations)
He is now the Treasurer of Citizens Against Political Assassinations (CAPA)
CAPA is supporting FOIA suits to get the remaining documents released
"The Last Witnesses – Revealing The Truth", November 15, 2018
&nbsp12 Noon – 9 pm, The Old Red Museum, Dallas, Texas
Parkland, Bethesda, Tippit shooting, and Oswald arrest witnesses
Larry Schnapf (BOR #895) is working with John Orr on a 3D JFK assassination animation
CAPA is in need of the benefit of volunteer brain power and tax-free funding
Robert Kennedy Jr. has visited Sirhan and told him he believes in his innocence
CAPA will screen The Commission (Sobel 2003), a film using verbatim WC transcripts

Play Bill Simpich (Narration) (1:54:51) MP3 download


(Visit the Mary Ferrell links below to access the many links in Bill Simpich's on-line book)
Chapter 5: The Mexico City Solution: Why Oswald's Cuba Connections Were
&nbspHidden Before the Assassination, Why the Assassination Was Covered Up
&nbsp– And What May Be A Looking Glass Into 11/22/63
My hypothesis of the Mexico City solution
There was a joint agency operation in place to embarrass the Fair Play for Cuba Committee,
&nbspright when Oswald was planning to go to Mexico City and the Soviet Union
Oswald reveals himself as someone who can work with intelligence
Hosty's observations about Oswald in Dallas turned into membership cards in Mexico City
Hosty's observations about Oswald got clever minds thinking about how to use this redefector
Oswald's visa requests were bound to fail, whether he knew it or not
Here's the verified events for September 28
Both Oswald and Duran were impersonated in the call of the 28th
This was the only call of the day placed by an outsider to the Soviet consulate
Documents have been tampered with to make it appear that Duran admitted seeing Oswald after the 27th
The American translators of the tapes were not interviewed for 13 years after the assassination
No American ever interviewed Sylvia Duran for 13 years after the assassination
The phone caller spoke broken Russian and broken English, and knew that
&nbspOswald was in transition but not that he was moving away from his family
Even if Duran's testimony is considered not to be totally reliable, the testimony of the Tarasoffs
&nbspand other factors indicate that Oswald was impersonated on the phone on September 28
Meanwhile, Kennedy and Castro were testing to see if peace was possible
It is not credible that the tape of the 28th call was destroyed in three days
David Phillips, the missing "third transcript" of Oswald, and the need for a plan
A summary of what the Sept. 28 callers knew
Concern grew on Oct. 1 that the FBI office in Mexico City was penetrated
Agreement to strip Oswald's biographical file of any pro-Cuban references before beginning the molehunt
Angleton believed Oswald was tied in with the Soviets
Goodpasture begins the molehunt with her use of the Mystery Man photo
The stripping of Oswald's 201 file
Egerter designed the twin 10/10 memos to initiate a clash between the higher and lower echelon of the agencies
Many people knew how to get Angleton fired up for a molehunt
The twin October 10 memos meant that the CIA and FBI could now be blackmailed
Right before the 10/10 memos were created, the alarm that Oswald was a security risk was turned off
The anonymous report of a shooter who was 5 foot 10 and 165 pounds


---

Show #902
Original airdate: August 30, 2018
Guests: Dr. David Mantik / Mark Lane / Bill Simpich (Narration)
Topics: Gunshot-wound Dynamics / December 4, 1964 Debate / State Secret

Play Dr. David Mantik (43:25) MP3 download


Dr. Mantik's article The Omissions and Miscalculations of Nicholas Nalli at kennedysandking.com
Gunshot-wound dynamics model for John F. Kennedy assassination, (Nalli 04/30/2018)
The Z-film is Nalli's sole source for truth
"It is therefore found that the observed motions of President Kennedy in the film are
&nbspphysically consistent with a high-speed projectile impact from the rear of the motorcade,
&nbspthese resulting from an instantaneous forward impulse force,
&nbspfollowed by delayed rearward recoil and neuromuscular forces."
Head Shot: The Science Behind the JFK Assassination (Chambers 2012)
A model that works does necessarily not rule out other models
Dr. Mantik addresses 21 assumptions by Nalli, very few of which are correct
1: In his scenario, ejected debris only goes forward; none travels backward
2: Estimates that the projected area of the bullet was merely its cross-sectional area
7: The impulse force is modeled ... by assuming a perfectly inelastic collision
13: That the bullet exited at the right coronal suture
14: He assumes that JFK's intact brain weighed 2100 grams
John F. Kennedy's Head Wounds: (Mantik 2015)
&nbspA Final Synthesis and a New Analysis of the Harper Fragment
Nalli appears to be unaware of much evidence and testimony
Dr. Mantik lists nine Nalli omissions
Zapruder frames 312 and 313

Play Mark Lane (3:36:58) MP3 download


This is a replay of BOR Show #527 from May 19, 2011
Great Debate at Beverly Hills High, December 4, 1964
Billed as "The Warren Report: The Whole Truth?"
Mark Lane recalls details of the debate and its importance
Mark Lane vs. Joseph Ball, Herman Selvin, A.L. Wirin
45 minute introduction by Mark Lane
Comments from Warren Commission supporters draws heckles and boos
Joseph Ball, just a country lawyer from Long Beach, CA
They try to convince the audience that Lee Oswald ordered the rifle from Klein's Sporting Goods
Klein never called to give testimony to the Warren Commission
Joseph Ball embarrassed by his lack of knowledge of the facts
Mark exposes Joseph Ball as a liar
Ball says only one gun found on the sixth floor
Wirin suggests we should have faith in authority...
I.F. Stone says it true... then it must be true...?
Lane destroys the rhetoric of the three Warren Commission supporters
Conclusion and comments from the audience
Private interview with Mark Lane

Play Bill Simpich (Narration) (1:35:52) MP3 download


(Visit the Mary Ferrell links below to access the many links in Bill Simpich's on-line book)
LIENVOY and LIFEAT were the two phone tap operations in Mexico City
An overview of these two wiretap programs
The CIA was assisted in running the intercept station
by the Mexican security police known as the DFS
Who ran LIENVOY and LIFEAT during 1963?
The history of the phone taps: First taps
LIFEAT background
Three big questions regarding missing photos and tape transcripts
LIENVOY background
The cross-filing system used by the LIENVOY monitors
We know what was done with the highlights report of the wiretaps in 1963,
but not why only fragments remain at the Archives today
The monitors were listening to various left-wing forces
Some of the more intriguing LIENVOY and LIFEAT projects
Oswald's links with Cuba and his call of September 28 were suppressed
The tap operations were a great way to frame Oswald and blackmail the Agency
Win Scott's manuscript is probably a red herring
Despite his denials, Bill Harvey was still involved with Cuban affairs after he left for Rome
Bill Harvey and Staff D, Mexican intelligence, and the FBI all had
access to LIENVOY's information during the autumn of 1963
The Levister story
The Staff D memos to the National Security Agency have disappeared from the record


---

Show #901
Original airdate: August 23, 2018
Guests: Jim DiEugenio / Bill Simpich (Narration)
Topics: Listener questions / State Secret

Play Jim DiEugenio (1:23:48) MP3 download


Frank Cassano's Plaza Man: (Verkaik 2014) review hit the first google search page
American subjects tackled by foreign filmmakers, A Good American (Moser 2015) - Austria
At kennedysandking.com, a review of King in the Wilderness (Kunhardt 2018) by Jim
Dr. King advised LBJ on how to react to recurrent rioting by protesting Blacks
The Other America: Poverty in the United States (Harrington 1962)
The Great Society ran up on the rocks of the Vietnam War
The Children of Vietnam: Photographs and Text, by William F. Pepper (Ramparts 1967/01)
King became isolated from both the White House and the civil rights movement Left
The Testimony of Marina Oswald Before the Orleans Parish Grand Jury, by Steve Jones (Probe)
People do not go to Rush Limbaugh and Sean Hannity for facts and honesty
The Politics of Heroin in Southeast Asia (McCloy 1972)
Listener questions, National Enquirer and Parkland nurse Phyllis Hall
Castro knew JFK was not behind executive action plots against himself
Operation Mongoose was not an effective or serious program
Was Oswald the mole? There is no evidence of that
Was there a CIA mole in the FBI who reported on Oswald? No evidence seen of that
Did Hoover imply to LBJ that JFK was shot from the front?
Hoover at first may have entertained a crossfire in Dealey Plaza
The Walker bullet was not related to supposed Mannlicher-Carcano ammunition
General Walker informed the HSCA that their "Walker bullet" was a "substitute"
Perhaps Alex Jones has been a conspiracy theorist disinformation agent all along
Len has found him interesting, but tunes out when he yells and waves his arms
One does not have to agree with someone else 100 percent
What's with the Pentagon Papers? Read Jim's review of The Post (2017)
The papers were collated at the request of Secretary of Defense Robert McNamara
The Uncensored War: The Media and Vietnam (Hallin 1989)
The Press prints conventional wisdom and dissidence, but not denial
The Pentagon Papers, Volume 2 - Chapter 3, Phased Withdrawal of U.S. Forces, 1962-1964
McNaughton to McNamara, "Proposed Course of Action re: Vietnam" 24 March 1965
The Pentagon Papers (2003), both better than The Post
The Defense Department, everything changed, how did Bob McNamara go to work every day?
Secrets: A Memoir of Vietnam and the Pentagon Papers (Ellsberg 2003)
Jim thinks McNamara wanted to set the record straight
Washington D.C. phone circuit failure on November 22, 1963

Play Bill Simpich (Narration) (1:44:25) MP3 download


(Visit the Mary Ferrell links below to access the many links in Bill Simpich's on-line book)
The Kennedys had Bill Harvey removed as chief of Cuban affairs
Harvey's people were watching Teresa Proenza, Silvia Duran, & Carlos Lechuga
at the beginning of 1963 in efforts to split the Castro regime
AMTRUNK was organized by critics of the CIA
An insecure AMTRUNK operation was forced on an unwilling Miami station
During June 1963, the Joint Chiefs approve plans for an internal coup in Cuba
Besides the plans for a coup, the Kennedys also had plans for peace with Fidel
The Joint Chiefs did not want peace with Fidel
During the summer of 1963, Morales and his boss formed the Comandos Mambises,
working with the military to stage armed attacks on Cuba
The LITAMIL network and an impersonation during the summer of 1963
The Mexico City station put an emphasis on recruitment, and sought out Cuban consul Azcue
Harvey's people were monitoring Eusebio Azcue and the cultural attaches
Harvey's people ran the first joint agency anti-FPCC operation
The SAS started running with the Azcue operation at about the same time
that Soviet analyst Bill Bright is transferred to the Mexico City station
Morales' buddy Sforza takes a long look at Azcue and Duran
Who will help LITAMIL-3 make the compartmented one-two punch to Azcue?
Azcue's old friend AMKNOB-1? Or Lee Oswald?
Whatever Havana knew, Miami knew
A REDCAP memo indicates the CIA's interest in recruiting the Soviet consul Kostikov
Oswald was able to observe the reaction of the consuls
and officers and probe their potential for recruitment
Given this background of CIA and FBI intrigue, it looks like Oswald's
Mexico City trip was designed to be unsuccessful in getting him any "instant visas"
Oswald's quest to obtain instant visas for Cuba and the USSR in
one trip to Mexico City was an incredibly difficult undertaking
The request for the "instant visa" may have been to probe the consulate
staff for revealing behavior, and to scout for new recruits
A fake phone call targeted Lee Oswald at the time of his first
visit to the Cuban consulate – Harvey's people tracked this story
Postscript: Harvey's people tracked AMKNOB-1, Azcue's friend
who formed an FPCC chapter in Miami during October 1963
After the events in Mexico City, Proenza was targeted by
the CIA as part of the effort to split the Castro regime
No one ever questioned LITAMIL-9, the CIA's spotter, who may still be alive today
Final thoughts


---

Show #900
Original airdate: August 16, 2018
Guests: Walt Brown / Chris La May / Bill Simpich (Narration) / Fletcher Prouty
Topics: Thoughts on the JFK Case / Show 900 / State Secret / Powers' U-2

Play Walt Brown (1:14:58) MP3 download


Walt thanks BOR listeners for subscribing to JFK/Deep Politics Quarterly
He sees three who-done-its on the JFK case daily
Walt recommends the film LBJ (2016) with Woody Harrelson as LBJ
Senator Richard Russell is portrayed as Kennedy's worst enemy
Also the film Mark Felt: The Man Who Brought Down the White House) (2017)
Takes you inside the FBI and the Nixon White House
J. Edgar Hoover mistakes on 11/23/1963 phone call to LBJ (transcript only)
A. Heidel was a woman, Oswald fired from the fifth floor, Tippit was killed in the theater
We don't know enough about the Tippit situation
Suspicious Tippit movements may revolve around his illicit affair
Testimony of Mrs. Charlie Virginia Davis
"Where was the police car parked?"
"It was parked between the hedge that marks the apartment
house where he (Tippit) lives in and the house next door."
In 1992 DPD officer Gerald Hill told Walt that Tippit would have been divorced within 12 months
Warren Reynolds could not identify Oswald as Tippit's shooter until he himself was shot
The TSBD only moved to the Sexton building in 1962
Who delivered the late arriving bone fragments to the autopsy at Bethesda?
Many missing photos from Dealey Plaza and the autopsy
What did Kennedy's assassination mean in relation to power?
Up to the loss of the U-2, Americans believed their government
What the Warren Commission sold was absurd
BOR listeners are aware of the shell-game, most Americans are not
Enforced patriotism is called fascism
The 26 volumes, look at all that evidence, 90% of that is just air
A lot of the WC work was on Oswald/Ruby, not Kennedy/Oswald
FBI reports used a non-standard format, many were fraudulent
Six Seconds In Dallas (Thompson 1967) was the 47th book on the assassination
What is the large picture for America of that assassination?
It was a coup, the military were involved
A scenario deflected Americans from the horror
You don't need to go to Russia to find election fraud in the U.S.
Len is thinking more along the line of taking action on this case
It's easy to make the case that Oswald didn't do it
You have to have the minutiae, the facts, to defend against the "but"
Powers' U-2 wrecked the summit and the evidence on his photos was never seen
Contact Walt at KIASJFK@aol.com

Play Chris La May (54:38) MP3 download


Chris writes the Black Op Radio show notes
He has been observing BOR 'century' shows since BOR #600
Chris reviews the past 100 shows aired over the last 23 months
He lists new contributors along with some long-time correspondents
Also covered are events and obituaries
Chris mentions that he created audio files for Len of Bill Simpich's online book,
State Secret: Wiretapping in Mexico City, Double Agents, and the Framing of Lee Oswald,
which BOR started airing last week
Chris and Len introduce four new reference material lists
They are available at the bottom of the BOR home page
Show Reference Material: Authors / Significant Books / Documents / Articles
Authors - Reference Material Section One:
140 interviews with authors about their books on Black Op Radio
Significant Books - Reference Material Section Two:
115 significant books mentioned on Black Op Radio
Documents - Reference Material Section Three:
2,031 dated links to significant documents related to Black Op Radio topics
Articles - Reference Material Section Four:
4,754 dated links to significant articles/publications related to Black Op Radio topics
The Authors and Books lists are compiled from mentions on BOR shows
The Documents and Articles lists contain items related to BOR
The four lists have been compiled and will be updated by Chris
ALERT: Perusing the provided links may be habit forming

Play Bill Simpich (Narration) (29:20) MP3 download


(Visit the Mary Ferrell links below to access the many links in Bill Simpich's on-line book)
Bill Harvey was the king of wiretaps and the assassinations czar
David Morales was one of the most feared men in the CIA
Harvey's plan was to split the Castro regime
Oswald had three teams of officers handling his file –
CI-SIG molehunters, Harvey's People, and Soviet Realities analysts

Play Col. Fletcher Prouty (1:02:54) Youtube


Col. Fletcher Prouty discusses the Gary Powers U-2 Flight
Prouty and the Air Forces' professional support of the CIA's U-2, a well-run program
Powers' plane had a different camera, not the one with the most secret technology
Dulles told the Fulbright Committee, they couldn't have reached it, it came down, then they got it
Special fuel, JP fuel and hydrogen, the tank only had half enough, it came down half way in the flight
The U-2 people were the most surprised that the plane was up there, another office, Cover and Deception
Détente between Khrushchev and Eisenhower, it was supposed to be a NASA atmospheric research airplane
The order for no overflights was nonexclusive, then this flight took off, Dulles was uncertain about the facts
Procedure for assigning a pilot to a certain plane for a certain flight, nothing in his pockets
The planned summit meeting was cancelled, it had been scheduled for May 10th 1960 in Paris
Cancelling of all overflights, Eisenhower certainly did not approve that flight, we had a cover story
At first Khrushchev withheld the fact that the pilot was alive, embarrassed Eisenhower
They were hiding that somebody else sent the plane out
The special camera was removed and they put a regular camera in it, they knew it was going to go down
Prouty wouldn't divulge the four names of the men who sent it, they were employees, somebody told them
Even the pilots didn't know that hydrogen was used in the fuel, they learned that later
The doors to the Government Printing Office are not locked, newspapers won't print it
Allen Pope was shot down, he had identification that he shouldn't have had on the flight
It was a clandestine flight, it was exposed, the operation was being supported by the United States
In 1962 Robert Kennedy helped release Pope, President Kennedy sent him to Indonesia to negotiate
When they went down it completely embarrassed the operation, somebody wanted Pope to go down
Certain people fixed the plane so that it would come down, there wasn't enough oxygen to restart
The bottle ran out of hydrogen, he couldn't restart, surrounded by MIGs, he glided down and landed in a field
People have to make an effort to unlearn the story they've been told
It was in Khrushchev's interest to say they shot it down


---

Show #899
Original airdate: August 9, 2018
Guests: Robert Groden / Bill Simpich (Narration)
Topics: Plaza Man / State Secret

Play Robert Groden (54:31) MP3 download


Plaza Man: Robert Groden vs. the City of Dallas, a review by Frank Cassano
Bob can be found in Dealey Plaza every Friday thru Sunday
The document release/non-release, the same lie for 54 years
JFK: Absolute Proof (Groden 2013) (BOR #740)
Recent releases disclosed that the then mayor of Dallas, Earle Cabell, worked for CIA
79 witnesses who saw the wound said the shot came from the right-front
The Warren Commission fiction, the HSCA second shooter, and the truth
The only alteration to the Zapruder film was LIFE Magazine cut out two sections of it
The film has not been retouched, the film is not a fake
Robert's site, jfkassassinationtruth.com
The Dutch documentary film Plaza Man (Verkaik 2014)
The film is about Robert's life and his dedication to the JFK assassination case
The current 60-minute film may be expanded to a 90-minute feature film
Dallas has ticketed Bob 84 times, but, only threw him in jail twice
Is there room in Dallas for an honest museum that has both sides of the story?
The Sixth Floor prevented an alternative museum planned for 501 Elm Place
See the "Smoking Gun Document" in JFK: Absolute Proof (2013)

Play Bill Simpich (Narration) (1:18:42) MP3 download


(Visit the Mary Ferrell links below to access the many links in Bill Simpich's on-line book)
Counterintelligence is the hidden heart of the story about this era
What it means to be a defector
Previous studies of the JFK case
Oswald's legend
My conclusions
Oswald and another defector named Robert Webster were used as "dangles"
to learn more about Soviet military plans and to unearth "moles"
How to set up a molehunt
Ann Egerter handled Oswald's file. She worked at the office that spied on spies
How the double dangle was created
After Webster was enticed to defect in 1959, he was used as a dangle to find out about
Soviet progress in plastics and fiberglass and the impact on the Soviet military program
Webster disappeared after he got his 20 day travel visa
During Webster's disappearance, Oswald traveled from New Orleans to Europe by freighter
When Webster surfaced, Oswald jumped off the boat and got an instant visa to the USSR
Two good looking six footers were now loose in the Soviet Union, both willing to
provide information to the Soviets – with no talk of criminal charges back in the USA
After the CIA's top double agent was captured by the Soviets,
Jim Angleton obsessively looked for a mole while Bill Harvey blamed himself
The plans to bring Webster home were scuttled when the U-2 was shot down
After the downing of the U-2, Oswald's usefulness as a dangle was ended,
but his case file continued to be filled with marked cards in Egerter's molehunt
The physical differences between Oswald and Webster were blended for molehunt purposes
Fain's marked card memo led to Bill Bright suggesting there might be an Oswald imposter
Bright's suggestion led to Hoover's warning about an Oswald imposter


---

Show #898
Original airdate: August 2, 2018
Guests: Col. Fletcher Prouty
Topics: That Whole Bay of Pigs Thing...

Play Col. Fletcher Prouty (1:41:33) Youtube


Kennedy was in the Navy, he was a congressman, then a senator
Eisenhower had approved a base to train exile Cubans to incite a rebellion
Eisenhower would never have approved an invasion
The fourth Kennedy/Nixon debate, Kennedy knew the leaders of the Cuban program
The CIA changed the plan to a 3,000 man invasion before the inauguration
Marine Colonel devised the plan, Kennedy waited for the air strike
Destroyed seven of 10 Cuban jets, JFK ordered the destruction of the three
The Cuban Study group, Operation ZAPATA, Dulles, Burke, Taylor, RFK
Walter Bedell Smith, Truman's DCI, a democracy cannot wage war
Covert operations can be done up to a certain size, should be taken from the CIA
Fletcher briefed the JCS on NSAM 55, a major change
A key point in Kennedy's difficulties with many points of power
McGeorge Bundy called Gen. Cabell and cancelled the additional air strike
Why? Not elaborated, there was no air cover in the plan
42,000 rifles, submarines, not covert, advised to keep Americans out of Asia
NSAM 263, Vietnam policy, Taylor and McNamara went to Vietnam
The Taylor/McNamara Report, withdraw all U.S. personnel
Society for Historians of American Foreign Relations, opposition to the film JFK
570 billion dollars, the Military/Industrial Complex, Kennedy and the report
Honolulu and NSAM 273, a reversal of NSAM 263, NSAM 288
A history of the U.S. in Vietnam, the Pentagon Papers, Daniel Ellsberg, DOD/ISA
Lodge confers with the President, no mention of JFK's assassination
Murder is the function of state governments
The autopsy should have been completed in the hospital
Oswald was picked up on the charge of shooting Tippit
The murder was clearly the activity of several trained people
Hit from the back, hit from the front twice, the Tague shot, four bullets
A British 303 rifle, a German mauser, the Italian caracano
Normal police activity would have solved that crime before midnight
They interviewed him all night, they took no notes at all
HSCA found more than three rifle sounds, they think there was a conspiracy
Evidence of one of the most powerful cover ups ever created
The people who made that plan intended to take over control
They had the power to kill, to cover up, to take over the Presidency
If a group conspired, then they had an objective
A powerful group within the government, killed Kennedy
The motive was the control of the government
A speech at the U.N., a cooperative attempt to go to the moon
The TFX fighter program, 6 to 7 billion dollars
The contract was awarded to General Dynamics, the military wanted Boeing
Vietnam was not a big issue, Laos and Congo were more important
If the people wanted their own country, they were gonna have to fight
NSAM 263, a thousand troops home for Christmas
It was clear he would have another four years, then Bobby, then Teddy
The hit men are professionals, covered by the police
No agency played a role as an agency, the Gold Key club
People from various agencies might have been called upon
The Secret Service is augmented with U.S. military units
The automobile with the President cannot travel less than 44 mph
Military units were called, "You won't be needed in Dallas"
Close and seal all the windows, a man on the roof with a radio
There were false Secret Service there, false police
The autopsy in Bethesda, wounds of entry in different places
LIFE published reversed Zapruder film extracts
Shot through with cover stories, an inside powerful group
The Secret Service studies the route, they don't want to change it
High level elements were able to get the route changed
The men that saw this happen were kept from speaking
A very slow speed, making corners, right under the guns
It was an absolute ambush, a real wild west ambush


---

Show #897
Original airdate: July 26, 2018
Guests: Jim DiEugenio / Michael Le Flem
Topics: Listener questions / MK-ULTRA Primer

Play Jim DiEugenio (1:19:31) MP3 download


At kennedysandking.com, VICE News Botches the King Case, by Jeff Carter
More Proof JFK Was Hit From the Front, by Milicent Cranor
Through a Glass Darkly: An MK-ULTRA Primer, by Michael Le Flem
The RFK Tapes, audio series by William Klaber and Zac Stuart-Pontier
Listener questions, Talmadge X Hayer confessed to killing Malcom X
William X Bradley was later named as one of the conspirators
Deferral of the final release of documents rests in the hands of the President
55 years is enough, the public was on the side of releasing
The death of Michael Paine (June 25, 1928 – March 1, 2018)
Wait, delay, stall long enough, and the defendants will have passed away
Only two of Jim's six most important witnesses are still alive
Thanks again to Jim for reading every word of Bugliosi's doorstop
Another CIA involved Dallas officer, Captain Glenn D. King
The Men That Don't Fit In (Hooke/MacKenzie 2016), Jim is not impressed
Why not call 'Oswald's weapon' 'the weapon that wasn't Oswald's'?
The 'interrogations' of Oswald were not recorded? Mind-boggling!
The JFK assassination preceded Miranda V. Arizona
Would Jim personally read for his own audio book? Not likely
George O'Toole, Oswald, and the Psychological Stress Evaluator
The Assassination Tapes: (O'Toole 1975)
An electronic probe into the murder of John F. Kennedy and the Dallas coverup
JFK's Convair 240 airplane the 'Caroline'
Listener appreciates the Netflix series Bobby Kennedy for President
JFK photo on table in The Day of The Jackal (3:53)
Farewell America: The Plot to Kill JFK? Jim thinks it was a James Angleton project
Farewell America: Commentary by Harold Weisberg
Francis Cardinal Spellman was a friend of Joe Kennedy and an anti-communist
Jim has heard of no connection of Spellman to the assassination
Darnell film including possible fake Secret Service agent on Grassy Knoll (0:43)
Ramparts Magazine is an amazing time capsule of the 1960's
Book seller dis's Jim's new book, turns customer away
Jim has no plans to write any more books on the assassinations
There are already more than one smoking guns, suppressed by the media
The Dallas guns were quieted by mainstream media silencers

Play Michael Le Flem (49:34) MP3 download


Michael's article, Through a Glass Darkly: An MK-ULTRA Primer
People have a hard time buying hypno-programmed assassins
Palle Hardrup was acquitted of murder, his programmer was convicted
This article provides ammunition to argue this point
Humiliating and scaring a person is easier than Soviet style thuggery
MK-ULTRA is a CIA cryptonym, MK - Mind Kontrolle?
A mid-1950's program, captured soldiers in Korea evidenced brainwashing
Your brain can be opened to suggestion, and it can be blocked
Nazi anti-Semitism and eugenics had models in the U.S.
A post-WWII U.S. manifest destiny to bend the world to it's will
Ewen Cameron's patients would involuntarily be given electroshocks, LSD, comas
Officially MK-ULTRA ended in the 1970's
Hypno-programmed assassins, it can be done, it was successful
The film The Second Gun (1973), by Ted Charach
Hypnotism (Estabrooks 1957)
It's not a matter of belief, it's have you looked into the evidence?
The film The Parallax View (1974) (BOR #305)
Sirhan and the RFK Assassination, Part I: The Grand Illusion, by Lisa Pease
Sirhan and the RFK Assassination, Part II: Rubik's Cube, by Lisa Pease


---

Show #896
Original airdate: July 19, 2018
Guests: John Armstrong / Walt Brown
Topics: Listener questions regarding Harvey and Lee / JFK/DPQ

Play John Armstrong (1:30:02) MP3 download


The book Harvey & Lee is available at John's site: harveyandlee.net
An update of the book, no, but, the website is updated constantly
John might regret some minor things he left out of his book
The book was written over two years and included everything John wanted in it
Since then John has come across new documentation and he has new ideas
John wishes he knew then about Capt. Westbrook and the Tippit shooting
He believes that incidents on every page in his book could be expanded upon
John has recently been writing in detail on Oswald's employment in 1955 and 1956
The FBI created false documents while merging the history of Harvey and Lee
They made careful selections of existing documents, omitting much
Dallas police sent the FBI 225 evidence items, the FBI returned 455 items
The DPD initialed their items, 230 items had no initials
John discovered W-2 forms from different companies, typed on the same typewriter
Why was the teenage Oswald's employment history important?
To hide the Oswald Project, the setup for the later 'defection'
Pristine 1955 and 1956 W-2 forms still in Oswald's possession?
The Commission received few original documents, the FBI provided photographs
John read the volumes and then knocked on doors and talked to people
Frank Kudlaty supplied the FBI with Oswald's school records on 11/24/63
John has knowledge that took years of research to acquire, develop, and understand
One report of Oswald in California in 1956, years later, a second, years later, a third
John travelled to meet Marines, some knew Lee, some knew Harvey
He met friends of the teenage Oswald, some knew Lee, some knew Harvey
John interviewed employers of Oswald, some knew Lee, some knew Harvey
Harvey & Lee is the overall view, John's site goes in depth one item at a time
If John could have the answer to one question, what would that be?
DNA from Robert's children compared to DNA from Marina's children
Has there been a book or show solely opposing John's work?
No, they would have to explain hundreds of things
More focus on what Commissioner Allen Dulles was doing to cover things up
Dulles sidestepped the year 1947 during Robert Oswald's testimony
Does John have an opinion on the exhumation of Oswald? No
Is John aware of acceptance of Harvey and Lee in the research community?
No. He doesn't have a lot of contact. People have their opinions
Has John ever detected any interest in him by any members of the National Security State?
No. But he also did not write his book in 1965
What role did Lee play leading up to the assassination - was he one of the doubles?
He was the only double in John's opinion. Lee was setting up Harvey
Why did Harvey and the caretaker Marguerite travel to North Dakota in 1953?
Good question. Gary Severson interviewed people in Stanley who remembered Marguerite
It appears that Lee, his mother and two brothers, voluntarily
agreed to participate in the fake defector program. Comments?
The two women knew, Robert knew, John knew there was something going on
He was going to answer the Warren Commission truthfully and he did
Robert had almost no contact with Marina and her children,
does the same hold true for Edward John Pic?
John got that information from Rachel Oswald, he doesn't know about Pic
What happened to the American born Lee and his mother
Marguerite Claverie Oswald after the assassination?
The caretaker Marguerite answered many biographical answers incorrectly
John's suspicions were confirmed when he was shown a photo of the real Marguerite
The last we know of Marguerite Claverie, she was working at Goldring's @1960
Lee was last seen 11/23/63 driving a car, or perhaps exiting a plane in Roswell, NM
Look for John's latest write up, available within a week on his site

Play Walt Brown (1:09:31) MP3 download


Contact Walt at KIASJFK@aol.com to subscribe to JFK/Deep Politics Quarterly
Len and Walt discuss the upcoming August 2018 issue
The 1992 document release law went by the board because of executive fiat
An unheard of Parkland witness, Dr. Robert Schorlemer, differing wound descriptions
A negative review of Appointment in Dallas (McDonald 1992)
The Sylvia Odio intrigueu, by Tim Smith, was Oswald in Mexico?, for and against
Featured Hero: Penn Jones (1914-1998)
Walt reviews Dallas '63: The First Deep State Revolt Against the White House, by Peter Dale Scott
Oswald was a dangle, his bio data was falsified by CIA in an attempt to find a mole
Marina and Lee: KGB agents, document 104-10014-10056, Marina comes off as a covert prostitute
The Truly Bad-Taste Photo Gallery, paintings by self-confessed JFK assassin James Files
The Dallas Cops: What they did and did not do, by Walt
Walt receives about five e-mails a week from BOR listeners
Oswald did not seem to have a southern accent, he was not recorded speaking Russian
Enigma: Michael Paine (1928-2018), an Oswald look-alike?
The Dallas cops did want to fingerprint SS-100-X and the Queen Mary II, why?
The Dallas cops did not canvas the Tippit neighborhood
Was it really in our interest to kill our President?
The trial of the Lincoln assassination conspirators was the worst judicial shame
There is no transparency in anything
Facebook kind of publishing is destroying real publishing opportunities
Everyone should post comments using accurate names, addresses, and phone numbers
Fletcher Prouty was approached by a second publisher for The Secret Team
The U.S. slapped a massive tariff on Farewell America (1968), by James Hepburn
Publishers rightly detect less interest in the JFK assassination over time
We do the best we can, we're not funded
An Oswald trial, read the evidence and then laugh
Subscribe to JFK/Deep Politics Quarterly, readership is the author's reward
On Facebook, an argument was made that it is a fake Jack Ruby in this photo
The Dallas Public Library at 1515 Young Street has outstanding photographic resources


---

Show #895
Original airdate: July 12, 2018
Guests: John Armstrong / Rex Bradford / Larry Schnapf
Topics: Listener questions regarding Harvey and Lee / Releases / Events

Play John Armstrong (1:32:56) MP3 download


The book Harvey & Lee is available at John's site: harveyandlee.net
Marguerite and Lee were both employed at Dolly Shoe in 1956
See The Early Lives of Harvey and Lee, by John
JFK assassination research is about covered-up history
The two Oswalds, Harvey and Lee, is their most important cover-up
John is curious, like all of us, How did this guy teach himself Russian?
There is a reason officer Tippit was waiting in the GLOCO station
Fritz's notes, where are the questions that should have been asked?
Maybe Oswald told the police who and what he was
Marina did not know of two Oswalds, a good chance Ruth Paine did
John is not qualified to comment on Richard Nagell, there's something there
The CIA and FBI are going to continue covering-up relationships with Oswald
Document releases were redacted long ago, there may be little tidbits
How could anyone predict two boys would resemble each other as adults?
Don't know, they did not look identical, they looked similar
Some European war orphans had invaluable language assets
Was T.F. White, witness to Oswald driving on 11/22/63, ever threatened?
When Oswald defected, the photo was of local boy Lee
See Escape from the 6th Floor, by John
Read it, think about it, visit the TSBD, the passenger elevator!
Rifles could have been hidden anywhere in that building
Has John seen the photos mentioned by Marita Lorenz? No.
Robert Tanenbaum has seen the film of Oswald at the Lake Pontchartrain camp
A researcher needs will, effort, and belief, go out and do the research
Are 126 Exchange Place and 101 San Saba proof the Marguerites knew of each other?
They absolutely knew each other in New York City, Robert knew from the beginning
John thinks they had to know to back-up the story when Harvey defects to Russia
John details numerous confusing coincidences, satisfactorily resolved
by the existence of two Marguerites and two Lee Harvey Oswalds
Lee's mother, Marguerite Clavery, was tall and usually employed and ...
The Marguerite imposter was short and usually unemployed and ...
Lee attended school ... he was very steady
Harvey was mostly not in school ... he was very sporadic
Anticipate more of John, Len, and listener questions about Harvey and Lee

Play Rex Bradford (27:21) MP3 download


Rex is president of the Mary Ferrell Foundation, maryferrell.org
All withheld documents were to be released in full last October
Instead, a rolling set of releases of some documents, a confusing and chaotic process
The JFK Records Act was very specific about what would be permitted
Close to 16,000 documents remain redacted
What has been recently released are online in .pdf format
More information on Cuban operations, more on CIA cryptonyms
Summary of Deposition of Orest Pena, June 23, 1978
Rex is working to make the new releases searchable online
The Archives is having trouble uploading metadata from 90's era floppy disks
Without oversight or public pressure the agencies will determine their fate
The archivists keep their views close to the vest, they are not the problem
Keep up-to-date with Mary Ferrell projects

Play Larry Schnapf (18:22) MP3 download


Citizens Against Political Assassinations boards meet weekly
A full day program in Dallas, The Last Witnesses, on November 15th
Witnesses from Parkland, Bethesda, Dealey, the Tippit shooting, etc.
CAPA has developed a 3D model of Dealey Plaza using laser measurements
The model is being used to test bullet trajectories and angles
May 1970 article in computers and automation, by Richard Sprague
Final production is about $20,000 short, listeners can contribute
CAPA plans to start a legal proceeding to expunge Oswald's arrest
Listeners are encouraged to join CAPA and to become active in various projects
Contact Larry at Larry@schnapflaw.com

Postscript 1968 on YouTube


Episode Nine
---

Show #894
Original airdate: July 5, 2018
Guests: Jim DiEugenio
Topics: Tom Hanks and 1968

Play Jim DiEugenio (1:35:55) MP3 download


Rex's article gives us information which the MSM is no longer covering
It is time to re-evaluate the JFK Assassination Records Review Board (ARRB)
In Jim's opinion this country simply can't deal with the JFK assassination
Jim Garrison, Playboy Interview, On The Trail Of The Assassins (1988)
NBR - Not Believed Relevant - to who?
Jeremy Gunn report on the medical evidence
Deposition of John T. Stringer, "This is Ansco film."
Fake autopsy photos got by the Warren Commission and the HSCA
This is the price you pay for secrecy, so-called National Security
What are they waiting for, for Ruth Paine to pass away?
Tom Hanks and 1968, a review by Jim at kennedysandking.com
Playtone's four-hour series, 1968: The Year that Changed America
Their favorite historian was Stephen Ambrose, fabricator and plagiarist
America did not crush the Third Reich
The climactic battles of that war were Stalingrad (1942) and Kursk (1943)
Hitler's three mistakes in Russia, started late, siege of Kiev (1941), no retreat
The Cold War downplayed the Soviets and led to the myth of American omnipotence
The Assassination of President Kennedy (2013), with Dan Rather and Vincent Bugliosi
The series is divided up by seasons: Winter, Spring, Summer, Fall
Vietnam was brought into our living rooms, wars are not covered that way now
LBJ hid his true intentions in 1964, then escalated the war by inserting 500,000 troops
Tet showed the almost astonishing lack of intelligence America had on the enemy
All these points are ignored by the series, as is the My Lai Massacre
No mention of the National Advisory Commission on Civil Disorders (Kerner Report)
The film then focuses on Richard Nixon and George Wallace
Robert Kennedy's death closed the promise of the decade down
Without RFK there, the Democratic Party split apart in Chicago
To the film's credit, it does mention the October Surprise of 1968
In sum, this is a thoroughly mediocre rendering of a tumultuous year


---

Show #893
Original airdate: June 28, 2018
Guests: Jim DiEugenio / Michael Le Flem
Topics: The Evidence Today / See No Evil

Play Jim DiEugenio (1:34:55) MP3 download


Jim has copies of the new DiEugenio/Oliver Stone book,
The JFK Assassination: The Evidence Today
Send a $25 check made out to Jim, to P.O. Box 4354, Burbank California, 91503
Jim will send you a personalized signed copy
Jim's review of 1968: The Year that Changed America (Hanks/Goetzman 2018)
kennedysandking.com, The Omissions and Miscalculations of Nicholas Nalli, by David Mantik
Scientist's Trick 'Explains' JFK Backward Movement When Shot, by Milicent Cranor
Michael Le Flem's review of See No Evil: (DeBrosse 2018) (Hear Len and Michael below)
Edward Curtin's review of American Values: Lessons I Learned from My Family (Kennedy 2018)
On the cover are Oswald, Ray, Sirhan, and Mark David Chapman
Four co-conspirators of John Wilkes Booth, lone killer, we're convicted and hung
A six-part documentary, Jim's 1997 article, The Posthumous Assassination of John F. Kennedy
The tenor of books on JFK changed for the worse after the Church Committee
Eisenhower killed Lumumba, oh yeah, well ... Kennedy tried to kill Castro
They again have to make Joe Kennedy a bad person, and overextend his influence
JFK was a political junkie, he subscribed to the NY Times at the age of 14
The show makes much of young Kennedy's affair with Inga Arvad (c. 1941)
In the Navy, Jack worked in ONI, after Pearl Harbor, he wanted active duty
This series tries to cheapen the PT 109 episode
Discovery produced this, JFK: Inside The Target Car (2008), JFK: The Ruby Connection (2009)
The series spins, skips, ignores, has omissions and distortions
From 1952 to 1960, the series tells little about JFK on Capital Hill
JFK speech, Imperialism - The Enemy of Freedom (July 2, 1957) (DoS Memo)
One cannot have any respect for the honesty or substance of this series
What the program ignores forms the really important part of JFK's presidency
JFK thought we could compete with the Russians in the Third World by peaceful means
Allen Dulles and Richard Bissell deliberately misled JFK about the Bay of Pigs
The most shocking omissions in the series, not one mention of JFK and Vietnam
Gamal Abdel Nasser was a secularist, who directly opposed Islamic fundamentalists
There is no discussion of the Taylor Commission documenting CIA failures on the Bay of Pigs
That the Kennedys were not interested in civil rights is simply false
Commencement Address at American University (10 June 1963)
Report to the American People on Civil Rights (11 June 1963)
Bobby and Jackie thought JFK had been killed by a large domestic conspiracy
Bobby encouraged Latin American peasants and the poor to stand up to the oligarchs
Predictably, much time is devoted to the tragedy at Chappaquiddick
This program has to censor and curtail, the true facts pose a national security problem

Play Michael Le Flem (24:17) MP3 download


Michael's review of See No Evil: at kennedysandking.com
See No Evil: The JFK Assassination and the U.S. Media (Jim DeBrosse 2018)
The first half of the book is a general overview of the state of research
DeBrosse is fully versed in the historiography and is current through 2018
The latter half focuses on Israel being involved, with very little evidence
Angleton's involvement with Israeli Intelligence is not compelling
DeBrosse's footnotes indicate his primary research
He did a good job listing and categorizing many researchers and books
His interesting personal journey started with Ruby shooting Oswald
Michael's recent review of C.D. Jackson: (Stern 2012) (BOR 875)
The book's strength is DeBrosse's insight on how the cover-up was possible
A window into the recent overly redacted document dumps
Don't expect a written plotter's plan with a list of the shooters
We've all solved the case, the incomplete puzzle is still important
This book succeeds in showing overwhelming evidence of conspiracy
The angle on Israel is quite forced, a stretching of his evidence
They didn't just turn off Mockingbird, a successful program
Most people don't know anything about the conspiratorial assassinations
We live in Sheldon Wolin's Inverted Totalitarianism
The 2017 National Defense Authorization Act
We don't have a Gulag, just a well-oiled machine that keeps people in the dark
The effort of Kennedys and King and Black Op Radio is working
The JFK case is a Rubik's Cube exercise of critical thinking
Michael highly recommends Jim DeBrosse's well-written book


---

Show #892
Airdate: June 21, 2018
Guests: Col. Fletcher Prouty
Topics: Oil, World Politics

Play Col. Fletcher Prouty (49:12) MP3 download


Part One - Petroleum Transportation
Prouty predicts that food will be a future weapon
There is no shortage of oil
The 1970's oil shortages were caused by the non-shipment of oil
The caused shortages keep the price up
Fletcher calls this process a form of war
Lebanon was brought to war to control the flow of oil
Middle East wars are caused to close pipelines and force oil to be shipped


Part Two - NSAM 263 & NSAM 273
Kennedy's NSAM 263: All personnel out of Vietnam by the end of 1965
Nov 20th and 21st, 1963 the entire cabinet was in Honolulu on it's way to Tokyo
Nov 22, Kennedy is assassinated
Nov 26th, after Kennedy's death NSAM 273 was announced, reversing Kennedy's plan
NSAM 273 was created on Nov 21st, BEFORE JFK's ASSASSINATION!
McGeorge Bundy drafted NSAM 273
Bundy is deceptive on his dates and where he was at the time
Bill Bundy ia also deceptive on these points
NSAM's 263 and 273 have been misfiled in the Pentagon Papers
Prouty: "The Pentagon Papers are wrong. They're propaganda"


Part Three - Trying the JFK Case
Ed Lansdale, an excellent cover story man
Freedom of Information: Another coverup
The Cuban Study Group, NSAM 55, 56 & 57
An example of FOIA releases of 55, 56 & 57 that were innacurate - a deception
Fletch helped in getting copies of he orignals
The Taylor - McNamara Trip Report was NSAM 263
Obfuscated from the government publication 'Foreign Relations of the United States'
Prouty calls the murder of the Diem Brothers a foreign relations screw up
The Diems unexpectedly disembarked the Air France plane and met their demise
Kennedy was devastated. He knew Ngo Dinh Diem for 10 years
Prouty again emphasizes that the Pentagon Papers were a "fabrication"


---

Show #891
Original airdate: June 14, 2018
Guests: Shane O'Sullivan / Laurie Dusek
Topics: Robert Kennedy Assassination

Play Shane O'Sullivan (49:12) MP3 download


Documentary The Real Manchurian Candidate featuring Dr. Dan Brown and Laurie Dusek
New evidence of the "range mode" programming allegedly used to set up Sirhan
Shane's book: Who Killed Bobby?: The Unsolved Murder of Robert F Kennedy, available everywhere
Sirhan Sirhan: The demonized character and thew reality, a normal guy
Sirhan remembers absolutely nothing about the RFK assassination
Sirhan needs a fair trial no matter what the outcome
The fatal shot came from behind Robert Kennedy
Was Sirhan Hypnotically programmed to assassinate RFK? Article
His new book on Watergate, Dirty Tricks , is published in October



Play Laurie Dusek (01:42:17) MP3 download


Attorney Laurie Dusek works with Dr. Pepper on the Sirhan Sirhan case
Addendum to last interview
People need to be aware of LAPD tampering, withholding, and destruction of evidence
Various agencies tampering with defense investigators in this case

Postscript 1968 on YouTube


Episode Eight
---

Show #890
Original airdate: June 7, 2018
Guests: Tim Tate / Lisa Pease / Dave Ratcliffe / Fletcher Prouty / Greg Burnham
Topics: Robert Kennedy Assassination / Fletcher Prouty

Play Tim Tate (59:14) MP3 download


Tim is an old-school filmmaker and investigative journalist, timtate.co.uk
In 1986, Tim met former CIA contract agent Bob Morrow and Fletcher Prouty
The Senator Must Die (Morrow 1988)
LAPD knew that Sirhan physically could not have shot Robert Kennedy
Robert Kennedy was a potentially world-changing personality
Tim visited the California State Archives to access LAPD's files
He examined more than 100,000 pages, and viewed audio and video tapes
The investigations by Tim and Brad Johnson spanned 25 years
LAPD knew of three organized crime conspiracies to kill RFK
The Assassination of Robert Kennedy (Film 1992)
A book is a deeper medium for a story which needs to be told forensically
Television has become far more shallow, far less serious
Investigative journalism is not dead, but it's not feeling very well
Robert Kennedy's assassination is globally important
The work of Brad and Tim was complimentary
Cesar passed a polygraph, Dan perceived Sirhan to be lying to him
Moldea's early journalist work on the case was exemplary
The Manchurian Candidate aspect at first causes skepticism
Then one reads CIA documents clearly showing their hypno-programmed-killer efforts
Morse Allen of CIA documented the hypno-programming of two CIA secretaries
LAPD systematically discredited numerous otherwise reliable witnesses
The tape of the Sandy Serrano polygraph examination brought Tim up cold
Brad had gotten hold of the Stanislaw Pruszynski audio tape
He had the tape extensively examined by Phil Van Pragg (BOR #741)
A second gunmen, Who? And why?
Tim and Brad provide more than enough evidence to get the case reopened
There is a vacuum of media interest
Politicians are susceptible to public pressure
The Assassination of Robert F. Kennedy (Tate/Johnson 2018)

Play Lisa Pease (1:21:58) MP3 download


Tom Hanks lending creditability to the U.S. Government on the Simpsons
Robert Kennedy Jr.'s book has just come out, Lisa is mentioned in it
Lisa has met with him in his home and tutored him on many things
Washington Post article on RFK Jr.'s doubts about Sirhan's guilt
Lisa appreciates the work of Tim Tate and Brad Johnson
She does not agree that they have identified the girl in the polka-dot dress
Lisa believes Cesar did fire his gun, but that he did not kill RFK
Lisa discerns from the evidence two girls 'in the polka-dot dress'
An upstairs team and a downstairs team
That night was not the only time that a polka-dot dress was in RFK's vicinity
Lisa has listened to untranscribed witness recordings
She has been able to track some of the plot actors throughout the evening
Lisa has reason to believe that four guns were firing in the pantry
Black Ops personnel don't talk
Lisa interviewed on the RT channel by Lee Camp
Lisa sees that Dan Moldea continues to tell lies about the case
Robert Kennedy would be concerned about Sirhan's continued imprisonment
CIA killed both Kennedys, they go out of their way to smear Kennedys
There are reporters and then there are 'repeaters'
Two or three books on a subject are so helpful
RFK was a strong fighter, people trusted him
Sirhan's life is as valuable as Robert Kennedy's, we can still save Sirhan
Lisa would like to see a citizen led reinvestigation
Her research started out of curiosity, now she would like to rouse the public
Lisa appreciates the support of her publisher, Feral House
How does one say, 'Your Dad was never gonna be allowed to leave that hotel alive'
Parts of our history, are extremely painful and intensely personal for them
Don't lose hope, then the darker forces win, humanity is making progress
If you listen to this show, you're awake and aware, speak up

Play Dave Ratcliffe (56:35) MP3 download


June 5th is the anniversary of the passing of Col. L. Fletcher Prouty (1/24/1917 – 6/5/2001)
In 1955 Fletcher was assigned by the Air Force to the Pentagon
He established a focal point office for military support of clandestine ops
In May of 1989 Dave recorded a three day interview with Fletcher
That interview became the book, Understanding Special Operations
Nuclear weapons created an environment of secrecy and power
What part of the Constitution do they actually want to defend?
Fletcher knew all the CIA station chiefs around the world
In 1963 Gen. Victor Krulak and Fletcher wrote the Taylor/McNamara Trip Report
A June 2018 Atlantic article, How the Enlightenment Ends, by Henry Kissinger
The human, the toolmaker, can not stop developing technology
The threads holding the multiple modern Swords of Damocles are capable
of being cut at any moment by accident, miscalculation, or madness
These times take courage and energy to keep a sense of balance
"One to sing, one to dance, one to speak and one to listen, life will go on," Oren Lyons
John Judge (BOR #781) made the introduction of Dave to Fletcher
Fletcher was a first person source, he hasn't been contradicted
The Christhurch Star (New Zealand) 23 November 1963
"I can't overemphasize the shock ... that procedure caused in Washington"
National Security State structures are fronts for the demands of capital accumulation
Listeners, follow your heart as well as your mind, follow your feelings
Len was prepared with questions the first time he met with Fletcher
Capitalism is the most successful religion ever, a form of belief
Mature species co-operate, as in a rainforest. Where is the leadership? Elisabet Sahtouris
Sapiens - A Brief History of Humankind (Harari 2015)
John Judge wanted a brick and mortar Museum of Hidden History
Dave will present a new Hidden History website this month
Dave highlights the Postscript 1968 video series by Len and Jeff Carter
ratical.org/

Play Fletcher Prouty (09:56) MP3 download


Fletcher was introduced to a woman who was a witness to the RFK assassination
She was one of the 'Kennedy girls' assisting with the campaign
In the pantry, Kennedy stopped and she bumped into him
A hand reached over her shoulder and shot Kennedy from behind, next to her ear
She was escorted upstairs to a room by a 'policeman'
The next morning she was unexpectedly united with her husband and child
They were forced to lay low in Detroit for a year, eventually leaving the U.S.
Fletcher understood right away that Sirhan was an actor in a scene
It was another one of these planned assassinations

Play Greg Burnham (1:15:58) MP3 download


Disagreeing on one or more points, does not make one evil
Sirhan was proven innocent before his trial by Noguchi's autopsy of RFK
Greg was impressed that Fletcher Prouty was a non-sensationalistic whistleblower
Fletcher would not give you more information than you could digest at one time
He would take you from where you were at in your own research
Fletcher explained to Len how CIA used reimbursement to work their black budgets
'Oswald's' ammo was created for the Marine Corp. on behalf of CIA
Greg asked Fletcher about the Bay of Pigs and the Vietnam War
JFK was accused of denying promised air support to the Cuban exile brigade
Subsequent document releases have not contradicted Fletcher
Fletcher pointed out that CIA had men in the Whitehouse such as Alexander Butterfield
Butterfield has denied being CIA to Greg in person
Fletcher and others would not name names outside of a court of law
One goes to games to watch football not to reassert allegiance to government
Greg has attended two funerals at Arlington, those of Fletcher Prouty and JFK
Fletcher was a researcher and he knew key players and he was at key events
Fletcher would notice procedures which had changed, such as Presidential protection
NSAM 263 only makes certain sense if one reads the Taylor/McNamara Trip Report
Fletcher was there to straighten out history for Greg, Len, and others
If you wanted it from the horse's mouth, Fletcher was the best horse in the barn
Greg likes to argue logically in order to get closer to the truth
At a point in time Fletcher told Len, I can see you're studying, now I can go further with you
The Mr. X scene in the film JFK was the greatest part of the movie
Greg is grateful that Len has presented Black Op Radio for all these years
assassinationofjfk.net
Postscript 1968 on YouTube
Episode Eight
---

Show #889
Original airdate: May 31, 2018
Guests: Laurie Dusek and Jim DiEugenio / Dr. William Pepper
Topics: Sirhan Sirhan Legal Efforts

Play Laurie Dusek and Jim DiEugenio (1:34:38) MP3 download


Attorney Laurie Dusek works with Dr. Pepper on the Sirhan Sirhan case
Laurie admired both John and Robert Kennedy
She has been working on the case for 11 years and believes Sirhan to be innocent
Grant Cooper could be considered as incompetent to have represented Sirhan
Cooper's mistakes may relate to his being compromised
Phil Van Praag (BOR #741) and the Stanislaw Pruszynski audio tape recorded that night
U.S. Senator Kamala Harris, when California Attorney General, turned down Sirhan's appeal
Lynn Mangan (BOR #769) did good work, found many documents, created some problems for Laurie
Any other convict would have been released after around 18 years
Laurie and Dr. Pepper were threatened with arrest at the parole hearing in 2016
RFK Jr. doesn't believe it was Sirhan Sirhan who killed his father
Dr. Thomas Noguchi's autopsy rules out Sirhan as RFK's killer
The California prison system plays unhelpful games with Sirhan's advocates
Dan Brown, forensic psychologist, has interviewed Sirhan for over 75 hours
Dan hypnotized Sirhan very quickly, Laurie is convinced the hypnosis is effective
Sirhan may have been programmed by coercion, drugs, and hypnosis
L.A. criminologist Dewayne Wolfer was not in cahoots with justice
The legal gauntlet has been run, the U.S. Supreme Court denied review
Laurie is fond of Sirhan and his family
All sorts of roadblocks were attempted to keep RFK Jr. from meeting Sirhan
Police handling of Thane Eugene Cesar raises questions
Michael Wayne, another suspicious person at the assassination site
The State of California has asked Laurie for copies of lost Court documents
The on/off APB for the girl in the polka-dot dress
Sandra Serrano, the girl in the polka-dot dress, and Hank Hernandez
Petition filed on July 19, 2017 with the Inter-American Commission on Human Rights
RFK's murder was a political act, the country then went off the rails to the to the Right
The domestic removal of RFK was more election interference than anything the Russians have done
People need to be aware of LAPD tampering, withholding, and destruction of evidence
Do a bit of reading, it is amazing what you will find
The Friars Club Case, Johnny Roselli, and Grant Cooper

Play Dr. William Pepper (32:55) MP3 download


Lawyer, barrister, and author, William Pepper
Robert Kennedy Jr. has studied the evidence, this is a positive event
The Kennedy's lost three brothers in the service of this country
Bill has not been in contact with RFK Jr. but Laurie Dusek has (above)
They created and used a patsy, they continue to protect agencies and institutions
In the King case, direct government agency involvement has been proven
The removal of a Presidential candidate should arouse more interest than errant tweets
Wounded witness Paul Schrade (BOR #769) is convinced of Sirhan's innocence
13 shots from opposite directions with an eight bullet gun
Nina Rhodes-Hughes and the second shooter
The criminal justice system no longer to responds to the interests of the Kennedys
Sirhan Sirhan was denied a fair trial
Listeners should write to the OAS Inter-American Commission on Human Rights
Inter-American Commission on Human Rights
Organization of American States
1889 F St NW
Washington, D.C., 20006
United States of America
E-mail: cidhoea@oas.org

Postscript 1968 on YouTube


Episode Eight
---

Show #888
Original airdate: May 24, 2018
Guests: Walt Brown
Topics: Unreleased Documents / Sixth Floor Fingerprint

Play Walt Brown (1:14:15) MP3 download


JFK records, they're never gonna release them
Marine pilot Larry Huff's HSCA deposition, investigation in Japan
WC Exhibit 237 - Photograph of unidentified man
Walt expects nothing of positive value in newly released documents
The Warren Commission was paid out of Presidential discretionary funds
2/3 of the American public wasn't alive the day John Kennedy was killed
Truth is, sadly and virtually always, negotiable
Walt speaks to a listener's question regarding fingerprint
Researcher and DPD officer, William J. Harrison, mentioned in WC Volume XII
An 800 page manuscript by Barr McClellan called Bubba Justice, about Texas justice
Expert Nathan Darby matched a 1951 fingerprint card with a fingerprint found in the TSBD
Darby had actually made the original card after the arrest of Malcom Wallace
Wallace shot to death golf pro John Kinser, he and Kinser both dated LBJ's sister, Josefa
Found guilty, he was released for time served, two days
Eric Hoffmeister (CLPE) agreed with the match
He reversed himself after being informed that the print was of Malcom Wallace
Joan Mellen (BOR #799) and Malcolm Blunt discussed this with Walt and viewed his evidence
Joan found an examiner who did not match the prints
Walt helped edit McClellan's book, Blood, Money, & Power: How LBJ Killed JFK (2003)
Mac Wallace was tied to LBJ, and is suspected of killing others
If the print was a match, Wallace was on the sixth floor, at some time
Was Johnson the mastermind? No. Did he have advance information? He had to
Naming Allen Dulles to the Commission, raised eyebrows of leaders around the world
There were no 'rogue operatives', they acted for their agency
Walt suspects Pentagon involvement as more important than CIA
Walt met with ex-President Richard Nixon about a possible book
JFK, LHO, and RFK, killed by the same people, three killings and three patsies
A chasm in American politics right now that is hateful
A President may be the coach of the team, but he's not the owner of the franchise
A friend of Walt's also named Walt Brown received an anonymous death threat
Walt is now publishing JFK/Deep Politics Quarterly as an e-journal, KIASJFK@aol.com

Postscript 1968 on YouTube
Episode Seven
---

Show #887
Original airdate: May 17, 2018
Guests: Judge Joe Brown with Jim DiEugenio
Topics: Injustice in the Ray Case and in America

Play Judge Joe Brown with Jim DiEugenio (1:36:04) MP3 download


Judge Brown attended UCLA to earn his law degree
His grandfather was a physician whose partner was Alex Haley's grandfather
From him, Joe learned about duty, honor, and responsibility to the people
He learned the philosophy of W.E.B. Dubois
As a youngster he learned to travel carefully in the Southern states
He became the first Black prosecutor for the City of Memphis
As a private lawyer, he served as a public defender
He worked under a judge who had been a Klan and White Citizen's Council member
Joe, as a hobby, learned a lot about firearms and ballistics
Judge Brown was assigned the James Earl Ray Post-Conviction Relief proceeding
He personally reviewed voluminous boxes of evidence, motions, FBI and Police reports
Alford Plea, "the defendant concedes that the prosecution has enough
evidence to convict, but the defendant still refuses to admit guilt"
The FBI could not match the rifle with the fatal slug in King's body
The State had relied on the rifle as the basis for prosecution
Hoover believed Civil Rights leaders were propped up by Communist agents
Hoover feared he may have had some African-American blood himself
Police found a tree hindering any firing from the boarding house window
Fire and Police Commissioner Claude Armour had been a protégé of Hoover
Judge W. Preston Battle had ordered the rifle to retested in 1968
The FBI claimed the slug could not match the rifle, because it could never match that rifle
Remington 760 Gamemaster 30.06
MLK bullet - 1 turn in 11.25"
Ray's rifle - 1 turn in 10.0"
Discovered an invoice for 5 rifles with 11.25" rifling
MLK bullet was from an aftermarket source
M14SS-1 (XM21) Sniper Rifle - Small Arms Review Nov. 2011 Vol. 15 No. 2:
Sionics Incorporated, by Frank Iannamico
Judge Brown recognized the need for a determination and ordered further testing
He was then removed from the case, but, a new law about evidence allowed him to continue
The FBI, in 1967, had acquired ammunition and rifles which matched the King slug
When pressed, they were unable to account for a missing rifle
Ray's rifle had never been collimated, it was four to six feet off target when found
Judge Brown's opinion is that the shot came from the fire station
King's dinner appointment at Rev. Kyles' was continually delayed that afternoon
Exiting in one direction, Rev. Kyles redirected King to the balcony
Judge Brown continued investigating and collecting evidence after his retirement
He believes some participants thought they were being patriotic in killing an "uppity nigger"
The FBI received an intact bullet and returned it in six pieces
It is fact that Judge Brown was followed and an attempt was made to frame him
He had a gun fight against five men who broke into his mother's house
The King family, resisting Ray's conviction, was disparaged like they were enemies
With alternative sentencing, Judge Brown lowered recidivism from 80% to 18%
Judge Brown is writing a memoir, at UCLA he cofounded a Minority Studies Center
Martin Luther King, Jr. suffered a summary execution
The Patriot Act legalized abuses of the law Hoover had perpetrated
Joe was fellows with politically active students who were murdered

Postscript 1968 on YouTube
Episode Six
---

Show #886
Original airdate: May 10, 2018
Guests: Jim DiEugenio / James Norwood
Topics: Non-Release of JFK files / JFK Vietnam Policy

Play Jim DiEugenio (1:10:45) MP3 download


The disheartening effect of the non-release of JFK related files
The disappointing ARRB, Clinton and Congress, Trump, and the media
Keeping it secret for another three years
Gary Majewski has kept Jim informed on what has been released
CIA hid Sylvia Duran's description of Oswald as blond and short
See the kennedysandking.com IN THE NEWS section (bottom of home page)
Ronald Redmond article about Eugene Dinkin
Dinkin anticipated Kennedy's assassination, thus he was hospitalized
Helms to Rankin: ALLEGATIONS OF PFC. EUGENE B. DINKIN .pdf
Review of The Martyrdom of Thomas Merton (Turley/Martin 2018), by Edward Curtin
Edmund Gullion, JFK, and the Shaping of a Foreign Policy in Vietnam, by James Norwood
Jim was inspired by Oliver Stone to re-release Reclaiming Parkland
Len was inspired to create and offer a cover for the book, JFK: The Evidence Today
Part One is on Bugliosi and the 1986 London mock trial of Lee Harvey Oswald
In his research, Jim read Helter Skelter (Bugliosi/Gentry 1974) for the first time
Bugliosi appears to have compromised the truth in that case
The Los Angeles Triangle, Hollywood-Police Department-L.A. Times
Manson had L.A. music business connections, in addition to Dennis Wilson
Murder victim hair stylist Jay Sebring was part of Manson's drug nexus
Bugliosi deliberately avoided the drug-burn angle, which Jim thinks was the motive
Part Two deals with the 2,642 page Reclaiming History (Bugliosi 2007)
Jim read the entire book and accompanying CD and cross-checked references
The book is an argument by length and by invective
The HSCA did good work on the Jack Ruby polygraph test
Bugliosi said there is no evidence that the FBI cut corners or distorted
Part Three deals with CIA, Hanks, and Spielberg
Jim reviews Charlie Wilson's War, Parkland, and The Post
Ghost Wars: The Secret History of the CIA, Afghanistan, and bin Laden,
from the Soviet Invasion to September 10, 2001 (Coll 2004)
Parkland, a blasphemy on the JFK case
The Washington Post was not central to the story of the Pentagon Papers
Kay Graham supported Lyndon Johnson and escalation in Vietnam
What we need is an honest look at our bad media and the real facts of our history
Bobby Kennedy wanted Daniel Ellsberg to be his chief Vietnam advisor

Play James Norwood (43:15) MP3 download


James has recently written an article published at kennedysandking.com
James taught a full semester course on the JFK assassination to young people
The assassination was not just the scene of a crime, but an historic event
Kennedy's thousand days were not part of a continuum of Presidents and Vietnam
McNamara assisted LBJ with Vietnam escalation, but, under JFK he had been ready to pull out
James includes a photo of Congressman Kennedy in Vietnam in 1951
On that trip, JFK met with U.S. State Department diplomat Edmund Gullion
Gullion knew the French were fighting a losing cause against Ho Chi Minh
JFK delivered a major address in Congress against American involvement in Vietnam
The colonial mentality in Cold War ideology transitioned into containment policies
Containment was virtually a religion to the Dulles brothers
Edward Lansdale, under Dulles, propped up Diem as a puppet ruler in South Vietnam
North and South Vietnam were a Cold War/Containment construct
50 Reasons For 50 Years - Episode 23 - Evidence of a Coup d'Etat with John Judge
JFK's Presidency to that of LBJ was not a peaceful transfer of power
JFK was both fearless and non-partisan when standing up to the establishment
Len admires JFK's fearless response to price raising by the steel industry
There is a surprising amount of evidence for those who take the time to study
The Tragedy of U.S. Foreign Policy (McDougall 2016)
Available documentary evidence goes well beyond hearsay evidence
James has studied controversial events which have interchangeable parts
Ignorance based on distortions, truth rocks the boat of authority
The Vietnam War was not inevitable
Historians use the word 'debate' to put up a roadblock to access the truth
Studying JFK in his own words is enlightening, he saw beyond Cold War theory
A real turning point in American Vietnam War policy came at the intersection of Houston and Elm
America and the world would have been a better place if Kennedy had his eight years

Postscript 1968 on YouTube
Episode Five
---

Show #885
Original airdate: May 3rd, 2018
Guests: Walt Brown / Michael Le Flem
Topics: Warren Ommissions / JFK foriegn policy

Play Walt Brown (1:21:19) MP3 download


The Warren Report anayliszed
Walt reveals the ommisons and fraud of the report
Facts vs Rumors
Walter E. Craig was to represent the America Bar association
The failure of all honesty in the Warren Commison
Location of the rear wound moved by Gerry Ford



Play Michael Le Flem (40:55) MP3 download


Desperate Measures in the Congo
The CISA's role in assassination of Patrice Lamumba
Kenndey's effort to help Congo end years of colonial rule from Belgium
USA unprepared to accept of a newly independent African country
Allen Dulles, smeared Lumumba's character, May 5, 1960 National Security Council
Congo contained vast stores of precious metals, from copper, diamonds, gold to uranium
CIA painted a communist takeover, making it a cold war struggle
Fabricated evidence
"Hammarskjold has to go", Allen Dulles...

Postscript 1968 on Youtube

Episode Five
---

Show #884
Original airdate: April 26, 2018
Guests: Jim DiEugenio / Paul Bleau / Ben Wecht
Topics: Document Non-Release / CIA-Mafia-Cuba Connections / Conference

Play Jim DiEugenio (26:52) MP3 download


Last October, we were to finally see ALL the documents
Oh, they needed six more months, no media fanfare this time
President Trump buckled again, wait three more years
An open and shut case against a lone nut still needs secrecy 55 years later
Jim was going to re-release his book after the final document release
Oliver Stone suggested that he not wait for that unlikely event
Washington works, or doesn't work, by one party threatening the other
The JFK case is bigger than the government
Developments prove that the ARRB did not come close to doing it's job
The politicians buckle, actually they're breaking the law
Len is surprised how many new things there are for BOR to talk about
We do know there is no reason to hold documents, unless they're complicit
Intelligence agencies get away with outrageous crimes of secrecy
Jim has never seen one document that endangered National Security
Suitland, Maryland, Maryland, a 26 acre underground complex storing classified documents
If we don't know our past, we can't deal with the present, or plan for the future

Play Paul Bleau (1:17:01) MP3 download


Professor Bleau has a new article at kennedysandking.com
In Cuba Paul picked up several interesting books written by Cubans
He was interested in the mysterious Cuban exile connection to JFK
Paul profiles over 30 Cuban exiles
He is interested in what foreign Intelligence concluded about the assassination
Paul has had fruitful discussions with Steve Jaffe (BOR #783 #836)
JFK: The Cuba Files: The Untold Story of the Plot to Kill Kennedy (Escalante 2006)
Fabian Escalante joined the Cuban Department of State Security in 1959
CIA attempted to have the Mafia assassinate Fidel Castro, Project AMLASH
"venal officials, torturers, and killers from the Batista
Regime fled Cuba and sought refuge in the United States"
The DRE (Directorio Revolucionario Estudiantil) is omnipresent around the Oswald story
Antonio Veciana's Alpha 66 and the DRE were both guided by David Atlee Phillips
The Operation 40 Group was prepared to repress Cubans after a successful invasion
The Cubans deduced quickly that Oswald was an agent
Oswald and Cuban exiles of interest were observed at 544 Camp St.
The Cubans investigated Jack Ruby, his visits to Cuba were not vacations
Dallas' number two mobster Joe Campisi was Ruby's first visitor in jail
Professor Bleau's article is not an entry level investigation
Cuban DSS suspected Phillips, Morales, Hunt, and Helms of assassination involvement
Oswald's universe, who did he meet? He knew a lot of persons with CIA cryptonyms
These connections had been a working network for years

Play Ben Wecht (16:06) MP3 download


Of Kennedys & Kings - Reinvestigating the RFK and MLK Assassinations at 50
Duquesne University in Pittsburgh and live streamed
Thursday and Friday, May 3 - 4, one and a half days, register online at duq.edu/rfkmlk,
Researchers, journalists, attorneys, judges, academicians, pathologists (Agenda)
Len recommends Wecht conferences as must-see events
Contact conference administrators
The video stream will be interactive, allowing for questions by subscribers
You MUST register early before tuesday midnight for the live stream

Postscript 1968 on Youtube

Episode Five
---

Show #883
Original airdate: April 19, 2018
Guests: Jim DiEugenio
Topics: Assassinaton Research

Play Jim DiEugenio (1:30:17) MP3 download


Another official document release date, April 26th
The law was about transparency outclaiming secrecy
Y'know, the FBI, the CIA, the NSA, they're very well organized
John and Bobby openly backed Brown V. Board of Education
Liberal court decisions caused a conservative reaction
Courts are now loaded with conservative justices
Will they declassify everything, or anything?
Jim's The JFK Assassination: The Evidence Today (2018)
Who killed Martin Luther King Jr.?, by Tom Jackman
Lone reporter on scene, by Earl Caldwell
A Black Op Radio video Postscript 1968 - Episode 1
More educational research by Len Osanic and Jeff Carter
RFK Acoustics Evidence (2007 Discovery Channel video)
Jim reviews Jefferson Morley's The Ghost: (2017), about Angleton
Desperate Measures in the Congo, by Michael Le Flem
kennedysandking.com Special Feature by Paul Bleau:
The CIA and Mafia's 'Cuban American Mechanism' and the JFK Assassination
The association of Cuban exiles, the Mob, and the CIA, worked
Paul has written the most extensive exploration on this subject
JFK stuck by the Congo and Indonesia
Morley's book has a lot about Oswald's file and Angleton
He goes into the Mexico City cable traffic
Listener questions, Jim rates President Nixon worse than LBJ
The three worst, Nixon, Bush II, James Buchanan
King In The Wilderness (HBO 2018)
The Tippit case has gotten more revealing, the multiple wallets
Mark Felt, John Dean, and Watergate
Jim's research has gone on from the shooting sequence
Secret Agenda: Watergate, Deep Throat, and the CIA (Hougan 1984)



Postscript 1968 on Youtube

Episode Five
---

Show #882
Original airdate: April 12, 2018
Guests: John Armstrong / Bart Kamp
Topics: Two Marguerite Oswalds / DPUK Canterbury 2018 Seminar

Play John Armstrong (2:10:02) MP3 download


The Two Marguerite Oswalds by John Armstrong at harveyandlee.net
A biographical study of a government sponsored caretaker, the "Marguerite Oswald impostor"
"The Oswald Project" a highly secret American intelligence operation cryptonamed RX ZIM
Marguerite Claverie Oswald, the Mother of LEE Harvey Oswald
The short, heavy-set Marguerite Oswald impostor
In the summer of 1953, the Marguerite impostor and HARVEY left NYC and resided briefly in N. Dakota
In January, 1954 Marguerite Claverie Oswald and LEE Oswald re-located from New York to New Orleans
In January, 1956 HARVEY and the Marguerite Oswald impostor returned to New Orleans
1958/1959, two Marguerite Oswalds, living in Ft. Worth, at the same time
Russian-speaking HARVEY had successfully switched identities with American born LEE
A clear indication that high level FBI officials had knowledge of two Marguerite Oswalds
John Hart Ely and the FBI Coverup
John will answer questions sent in on his next appearance

Play Bart Kamp (16:45) MP3 download


Dealey Plaza UK Canterbury Seminar, 28-29 April, 2018
In Canterbury at Christ Church University
Stuart Galloway, Barry Keane, Bart Kamp, Larry Hancock, Malcolm Blunt,
Mike Dworetsky, David Percox, Ian Griggs, John Newman, Jim DiEugenio
/dealeyplazauk.org.uk


---

Show #881
Original airdate: April 4, 2018
Guests: Dave Ratcliffe / Jim DiEugenio
Topics: Martin Luther King Assassination

Play (1:14:52) MP3 download


The fifty year mark of the assassination of Martin Luther King
The history of this nation-state is founded in genocide
The stealing of African people to build the economy, our roots
An Indigenous Peoples' History of the United States
(ReVisioning American History) (Dunbar-Ortiz 2014)
MLK gave everything in recognizing our single human family
The Assassinations of Martin Luther King and John F. Kennedy
in the Light of the Fourth Gospel (Douglass 1998)
Help STOP Nuclear War Before It's Too Late
We all have a part to play (Ratcliffe 2018)
Audio of President John F. Kennedy, UN General Assembly, 25 Sep 1961
"Agape means understanding, redeeming good will for all..."
Democracy within a national security state cannot survive
Audio of Dr. Martin Luther King, 3 Apr 1968
Martin knew the price of challenging the system
"Agape is love seeking to preserve and create community...."
The purpose of a political execution is to destroy the people's hope
"....an edifice which produces beggars needs restructuring"
"....we have not learned the simple art of living together as brothers"
It looks bad from where we stand, it is hopeful that we're still here
The fortitude to lay down your life for your friends takes my breath away
Memories, Dreams, Reflections Carl (Jung 1963)
"Buddha saw and grasped the cosmogonic dignity of human consciousness"
"....the so-called Christian West, far from creating a new world, is moving
with giant strides toward the possibility of destroying the world we have"
"...either we should live in peace and cooperation so that the Ark
maintains its buoyancy, or else it sinks" Nikita to John (09/29/63)
Dave reviews the finality of a nuclear exchange
ratical.org

Play Jim DiEugenio (1:17:08) MP3 download


Not a coincidence that MLK and RFK were killed so close together in time
We tend to study the forensics, keep in mind the political impact
Nixon would not have won had Martin and Bobby lived
King was the glue that kept the civil rights movement together
Nixon was waiting to manipulate the white backlash
Nixon and the Southern Strategy
The turning of the South from a Democratic to a Republican stronghold
The anti-slavery Republican Party's first President was Lincoln
1968 - Tet, McCarthy, Kennedy, Johnson bowing out, King, rioting, RFK
Bobby Kennedy announces MLK's Death April 4, 1968
The coincidence of their assassinations was largely overlooked
Many coincidences and unusual circumstances were not investigated
Dr. Pepper and the 1993 mock trial, Guilt or Innocence: The Trial of James Earl Ray
Ray's original attorneys were ready to go to trial with a good defense
Ray's four Canadian aliases have the footprints of intelligence
By 1968, Bobby and Martin were pretty much on the same page
JFK understood that LBJ or Symington would carry on Dulles/Acheson foreign policy
America should not be the Ugly American (1963)
kennedysandking.com, Who killed Martin Luther King Jr.? (Jackman 2018)
Desperate Measures in the Congo, by Michael Le Flem
Check the In The News section


---

Show #880
Original airdate: March 29, 2018
Guests: Dr. William Pepper / John Emison
Topics: Martin Luther King / James Earl Ray

Play Dr. William Pepper (00:00) MP3 download


Little official or media action for justice 50 years after MLK was slain
Dr. King was concerned with international human rights
The evidence in William's books is not shared with the public
Orders to Kill: The Truth Behind the Murder of Martin Luther King (1995)
An Act of State: The Execution of Martin Luther King (2003)
The Plot to Kill King: The Truth Behind the Assassination of Martin Luther King Jr. (2016)
Martin's assassination was carried out under the auspices of Hoover's FBI
Buried evidence from two eyewitnesses placed Ray blocks away from the scene
Ray's bag with his possessions was found before the shooting
Martin was a non-violent activist committed to peace and freedom
He wanted a culture of support and opportunity for impoverished minorities
The FBI are the foot soldiers for the capitalist-militaristic society
Martin was a threat to the status quo, he needed to be rendered ineffective
Unable to marginalize Dr. King, they resorted (again) to assassination
Len finds remarkable the vindictive nature of Hoover's attack on King
The military was afraid of the Poor People's Campaign multitude
Hoover and Clyde Tolson played the assassination planning very close to the vest
The American Republic has been ruled by the elite for a very long time
The elite control and dominate media throughout the world
There is no commitment to truth by progressive forces
A deal between Arthur Sulzberger of the New York Times and Allen Dulles at CIA
Two roads to change, they have the money, we have the numbers of people
Now the ruling class is manifesting such greed and arrogance,
we may be approaching change through masses rising up
Their greed may bond together large segments of the population
Beware the inevitable provocateurs who create separation and division
Dr. Pepper is looking into the assassination of Franklin Delano Roosevelt
williampepper.com

Play John Emison (1:09:43) MP3 download


John was 18 fifty years ago, Memphis is about 75 miles from his home
His uncle, Harry Avery, was Commissioner of Correction in Tennessee when Ray was jailed
Harry's interest in the case caused his dismissal by the Governor Ellington
In 1990 John was a reporter, he interviewed Ray four times
John found Ray uneducated, but, extremely well read
From a lifetime of confinement, Ray did tell lies
John believes Ray was profiled, selected, manipulated, and setup
Ray used four aliases of actual men who lived near each other in Toronto
The real Eric S. Galt looked like Ray, they even shared scars
John is critical of the 1979 congressional HSCA investigation
He found an altered transcript of Ray's guilty plea in the Shelby County archives
Ray had money and the best year of his life before the assassination
He was not a professional criminal, he was a professional inmate
Ray paid for plastic surgery in Los Angeles
The Making Of An Assassin: The life of James Earl Ray (McMillan) (1976)
McMillan related damning stories attempting to provide Ray with a racial motivation
Governor Sundquist in essence served a death sentence on Ray
Ray's lawyer Percy Foreman committed more felonies than Ray did
Ray was behind the eight-ball, he pled guilty and relinquished his rights
After the assassination, during his 'escape', Ray received money in an envelope
John thinks James Angleton helped manipulate James Earl Ray
King was perceived as dangerous by the military/industrial complex
John is writing a book comparing the JFK and MLK assassinations
Unlike Oswald, they wanted to leave this patsy left alive


---

Show #879
Original airdate: March 22, 2018
Guests: Lisa Pease / Andrew Krieg
Topics: Dr. King / The Big Event

Play Lisa Pease (61:05) MP3 download


Fake news from the intelligence community has covered up the truth of our past
Dr. Martin Luther King Jr. was an incredible role model
Dr. King was born at the start of the Great Depression
His deep Christian faith gave him the power to lead the Movement
He was an effective leader of the mass Civil Rights Movement
He ran a bus boycott which used economic power to change segregation
Presidential candidate John Kennedy telephoned Mrs. King when Martin was jailed
Dr. King was authentic, he was committed 100 percent to doing the right thing
Martin Luther King Jr. Nobel Peace Prize Acceptance Speech (10 December 1964)
"We cannot be content to see men hungry"
Eventually small-time criminal James Earl Ray was setup as his killer
The magic rifle, planted on the street before the shooting
J. Edgar Hoover believed Civil Rights activists were communists
FBI agent William Sullivan sent this letter to Mrs. King along with wire-tapped audio
Our tax dollars paid for the FBI's harassment of King and others
He was tapped, trailed, and they infiltrated his circle
Merrell McCullough (kneeling), undercover Memphis police was with him on the balcony
Some years later (1993) ABC confirmed McCullough was working at CIA
You would think bullets that don't match would be exculpatory evidence
Ray pled guilty at his lawyer's urging to save his life
The facts don't add up in the MLK, RFK, and JFK cases
CIA relationships with the media are deep and insidious
Ray was arrested at London airport from an inbound flight,
it was also reported that he was arrested on an outbound flight
Ray had money to travel and false documents of real persons
Ray was setup by 'Raoul', likely a CIA operative
The Murkin Conspiracy: (Melanson 1989)
An Investigation into the Assassination of Dr. Martin Luther King, Jr.
Non-violent economic boycotts can lead to positive change
A dollar in a cash drawer can be as powerful as a vote in the ballot box
Lisa has seen positive change, she is hopeful
Wealth spent unselfishlessly can alleviateworld hunger
World Happiness Report 2017

Play Andrew Krieg (29:16) MP3 download


Andrew (justice-integrity.org) participated in 'The Big Event' March 9-10-11
Highlights included keynote speakers Dr. Wecht and Roger Stone
Roger Stone will pressure Washington legislators to release the documents
Steve Osborn considers this case an example of advanced paramilitary/cover techniques
Andrew supports community among researchers rather than division
Jeff Morley and Jim Lasar were in court again this week
They seek attorney fees incurred trying to get CIA to follow the law
CIA had a major role if not the organizing factor in the assassination and cover-up
The Cyril H. Wecht Institute at Duquesne University, Pittsburgh, May 3-4
Living history in the persons of Dr. Thomas Noguchi, Dr. William Pepper and others


---

Show #878
Original airdate: March 15, 2018
Guests: Jim DiEugenio / Walt Brown
Topics: JFK and Vietnam / Warren Commission

Play Jim DiEugenio (1:10:39) MP3 download


kennedysandking.com, MLK and RFK 50th year observance
Fatal Justice: The Death of James Earl Ray (Probe, Vol 5, No. 4, 1998)
Ted Charach's eye opening The Second Gun (Video)
The Death of Eugene B. Dinkin, by Ronald Redmon
Lisa Pease with David Giglio on James Jesus Angleton (Text and video)
James Jesus Angleton and the Kennedy Assassination, Part 1 (Pease 08/15/2000)
James Jesus Angleton and the Kennedy Assassination, Part 2 (Pease 10/15/2000)
Ridiculous charges by the Looney-Left, CounterPunch
President Kennedy was not going into Vietnam
JFK and the Unspeakable: (Jim Douglass 2008) (BOR #369)
Why He Died and Why It Matters
Understanding Special Operations And Their Impact on The Vietnam War Era
(David Ratcliffe 1999) (BOR #013)
4,000,000 people in Vietnam didn't have to die
Vice-president Nixon wanted to commit ground troops in 1954
Kennedy was a lot different than most of his advisors
Tracing JFK's 1951 trip to Vietnam without mention of Edmund Gullion
Former President Truman knew "they killed" Hammarskjöld
Who Killed Hammarskjöld?: (Williams 2012)
The UN, the Cold War and White Supremacy in Africa
Halberstam had been a hawk, The Making of a Quagmire (Halberstam 1965)
Diem was installed by Dulles, Nixon, Eisenhower, and Lansdale, not Kennedy
Stevenson writes that Johnson's Rolling Thunder and
the troop insertion were "singing from Kennedy's hymnal"
JFK was not responsible for the coup and deaths of Diem and his brother
Listener questions, documents have been shredded and incinerated
Lee Oswald and his use of the aliases Alek Hidell and O. H. Lee
Jim plans to remove RFK Must Die! (Kaiser 1970) from his book recommendations
The questionable timing of King's appearance on the balcony and the shooting

Play Walt Brown (59:07) MP3 download


Why was the Commission created? Because America saw Ruby shoot Oswald on television
A commission with no investigators, put in the hands of the FBI
Earl Warren was the perfect 'beard' for Allen Dulles
John McCloy, 100% establishment, Allen Dulles, fired from CIA
Sen. Richard Russell, he wanted no part of it
Sen. John Cooper, Sen. Hale Boggs
Rep. Gerald Ford, the FBI's inside man
J. Lee Rankin, chief attorney, mostly then unknown staff attorneys
Foreigners saw Dulles' name and knew 'the fix is in'
It's not a real job, agree with the FBI and we're done
Commission Document 1 - FBI Summary Report
26 volumes of nonsense, witnesses interviewed before testifying
The FBI reports were fraudulent in form
"How many shots did you hear?" "I heard one more than was fired"
Marina Oswald was the first witness, she testified in Russian
Marguerite Oswald was second, she went on and on saying nothing
Robert Oswald was third, Lee's brother John Pic did not testify
James Martin, Marina's business manager was fourth
The fifth witness was Mark Lane (BOR #294)
109,930 questions were asked of 488 witnesses, Walt counted them
Commissioners asked 6.3% of them
Some witnesses were disposed in each other's presence
General Walker brought an attorney, he did not think Lee shot at him
George Senator. "I can't lie because I didn't bring a lawyer with me"
10 of the 19 persons in the first three cars were interviewed
22 of the 30 significant persons at Parkland were interviewed
33 at Bethesda, only 3 of them were interviewed
They were asked 3,743 questions, Ruth Paine was asked 5,236 questions
Allen Dulles attended the most sessions, asked the most questions
Praise for the work came forth from persons who had not time to read it
Walt started with the Commission volumes, and that is where he stayed
He read the volumes six times, learning more each time


---

Show #877
Original airdate: March 8, 2018
Guests: Dr. Cyril Wecht / Prof. David Denton
Topics: Assassination Research Conferences

Play Dr. Cyril Wecht (28:43) MP3 download


Dr. Wecht will be speaking Friday at "The Big Event", March 9-10-11
The JFK Historical Group meeting will be the Holiday Inn at Dulles International
His topic will be the JFK assassination from the perspective of a forensic scientist
How the autopsy process was not handled in a professional, honest fashion
Conference information and registration
Of Kennedys & Kings, Cyril Wecht Institute, Duquesne University, May 3-4
50th anniversary commemorations of the RFK and MLK assassinations
Former L.A. Medical Examiner Dr. Thomas Noguchi will give a rare presentation
Others include Paul Schrade (BOR #824), Phillip Van Pragg (BOR #369)
Judge Joe Brown (BOR #777), Dr. Bill Pepper (BOR #829)
One item in the RFK case, Kennedy was shot from a distance of 1 to 1&frac12 inches
Cyril is Chairman of the Citizens Against Political Assassinations (CAPA) board
John Judge, "The shots came from Washington" (BOR #683)
Cyril looks forward to the hoped for re-release of documents

Play Prof. David Denton (19:39) MP3 download


The JFK Historical Group conference, "The Big Event" starts tomorrow
The event will be lived-streamed
Speakers: Cyril Wecht, Ed Tatro, Phil Nelson, Roger Stone, Larry Rivera, David, more
Register online, walk in, sign up for the live stream
It is important to get our history right, bring a little more light
Truth and justice should not be taken lightly


---

Show #876
Original airdate: March 1, 2018
Guests: Jim DiEugenio / Frank Cassano
Topics: JFK Assassination Research / Books and Films

Play Jim DiEugenio (43:40) MP3 download


kennedysandking.com, Jim interviewed by David Giglio (BOR #803) at ourhiddenhistory.org
The Death of Eugene B. Dinkin by Ronald Redmon
Jim has read RFK Jr.'s book due out in May, Jim thinks it is a courageous work
RFK Jr.'s article John F. Kennedy's Vision of Peace (Rolling Stone 11/20/2013)
Jim has been reviewing Jerry Rose's The Fourth Decade at maryferrell.org
'Well, Oswald ordered the rifle...'
Well, the rifle in evidence is not the rifle that was ordered
And there is no evidence that postal employees delivered a rifle to Oswald or to Hidell
The Fourth Decade, Volume 2, Number 3, To the editor:, Oswald's wedding ring
Lisa Pease's new book is long, detailed, and a leap forward in the RFK case
With the October/Trump/Tweet/JFK/Release/Media/Flurry, something happened
Listener questions: Was Zapruder treated differently than other witness photographers?
Marilyn Sitzman said that Zapruder started weeping when he stopped filming
Jim classifies a list of books as either Run-Away-From, Get-It-Now, or Haven't-Read
Len has a list of books he recommends

Play Frank Cassano (1:00:11) MP3 download


Frank has a book review published at kennedysandking.com
Frank found the book on the internet, it detailed an unfamiliar assassination attempt on JFK
The author lives in Dallas, Texas and is not a lone-nutter
The first book Frank read on the assassination was Portrait Of The Assassin (Ford 1965)
The second was Best Evidence: (Lifton 1980) (BOR #148)
Disguise and Deception in the Assassination of John F. Kennedy
Frank stepped on a mine when he stumbled across John McAdams' site
Kevin Shay provides a lot of compelling conspiracy evidence
A film called 1971 (2015) about citizens discovering the FBI's 'COINTELPRO'
Another film, All Governments Lie: Truth, Deception, and the Spirit of I.F. Stone (2016)
And another, Unacknowledged: An Exposé of the World's Greatest Secret (2017)
Frank Shay is critical of the attitude of the Sixth Floor Museum
Len once found many disturbing videos about the My Lai Massacre
Fletcher Prouty pointed out that the Air Force did not investigate yetis, but they did UFOs
BOR takes great care inviting guests, Len and Anita Langley only regretted one episode
While not wanting to ambush guests, Len thinks he was too easy on Robert Blakey (BOR #697)
Len gave filmmaker Roger Stone fair warning that he did not believe him (BOR #655)
Comedy does have its place in the JFK assassination case
The Girl On The Stairs: (Ernest 2011) (BOR #635)
My Search For A Missing Witness To The Assassination Of John F. Kennedy
The Burglary: The Discovery of J. Edgar Hoover's Secret FBI (Medsger 2014)
Some conspiracies don't have one piece of evidence, the JFK case has thousands
Frank is now collecting signed first edition books on the case


---

Show #875
Original airdate: February 22, 2018
Guests: John Stern / Michael Le Flem / Walt Brown
Topics: C.D. Jackson and Cold War Propaganda / Sychronicity

Play John Stern (1:17:28) MP3 download


Early on Professor Jackson believed there was more to the assassination
His relatives in Dallas always said it was a coup d'etat
C.D. Jackson was suggested to him for his Phd dissertation
The night JFK was murdered Jackson wanted to acquire the Zapruder film
Isaac Don Levine ghost wrote Marina's story
Propaganda and black operations replaced hot war in the Eisenhower administration
Jackson died before the Warren Report was released
John thinks Eisenhower and Truman both knew what happened right away
The Alphabet agencies propagandized in a business fashion
Forget who killed Kennedy, we don't want to look like a Banana Republic
John admires Jim DiEugenio's work on the nexus of Hollywood and the government
Propaganda can be used for a good cause, and can have the opposite effect
Media leaders did sit down with the government and agree to manufacture consent
Modern propaganda protocols came from Adolf Hitler
Battling Wall Street: The Kennedy Presidency (Gibson 1994)
The Kennedy Assassination Cover-Up (Gibson 1999)
Some thought America more important than John Kennedy
Jackson was born to an affluent family, he worked for Luce at TIME
He was clever with words, the vertebrae of propaganda
Jackson worked for the Office of War Information in WWII and met Ike
CIA passed out money in Europe and the U.S. in their anti-communist effort
Citizens who assisted CIA believed we were the good guys
Sell America to the world, then sell them your products
Charles Douglas Jackson served as Special Assistant to Eisenhower
Jackson was good at his work and his contributions were highly sought
Sophisticates understood nuclear winter early on
Presidents now go to war, Presidents then preferred covert action
CIA was a corporate state enterprise, Machiavellian politics is not benign
The Alliance For Progress had it's own propaganda aspects
U.S. covert foreign policy destroyed millions of lives over the decades
President's seem to just keep the seat warm, they're aware of November 22nd
Perpetual War For Perpetual Peace (ed. Barnes 1953) (.pdf)
General Smedley Darlington Butler and the anti-Roosevelt plot
You don't shoot a five-star general like Ike, Kennedy was only a lieutenant
The assassination conspiracy was very transparent for those who could see
Presuming a Right to Deceive: (Stacey Cone 1998/99)
Radio Free Europe, Radio Liberty, the CIA, and the News Media
JFK and Vietnam: Deception, Intrigue, and the Struggle for Power (Newman rev. 2017)
John's email address fjstern@optonline.net

Play Michael Le Flem (57:47) MP3 download


Michael has published articles at kennedysandking.com
The Kennedy assassination falls within CIA/Cold War covert activities
The cover-up was just so blatant, the conflation of Johnson/Kennedy foreign policy
Michael had been fooled by people like C.D. Jackson
Michael's college advisor couldn't find proof of JFK's intent to withdraw from Vietnam
Because of revisionism, it is difficult to find the truth of post-WWII history
Lee Oswald was not one of President Kennedy's enemies
Authors at Kennedys and King have created a true, correct record
American citizens have been targeted through propaganda
CE 399's condition does not match the wounds, it's ballistics do not match the rifle
In those days you did not have the access you have today to information
The Alliance was to increase per-capita income, promote democracies, eliminate
illiteracy, stabilize currencies, and undertake land reform in Latin America
It did help, but it did not get a fair chance
Kennedy understood the value and inevitability of decolonization
Black Op Radio is here to bring out good work like this article
Len continues to find Fletcher Prouty stands uniquely as a truth teller
Jim DiEugenio asked Michael to review the book on C.D. Jackson
Pre-WWII, the U.S. mission statement was isolationist
Henry Luce and Jackson created this image of America as the world's savior
General Charles Douglas Jackson was OSS
Michael's education was in U.S. foreign policy, this book surprised him
We don't live in a democracy, the pipeline has been stopped up with non-truth
Unlock the JFK case and a lot of others fall apart too
U.S. Cold War anti-communists were also anti-democratic

Play Walt Brown (1:19:05) MP3 download


Synchronicity of the political assassinations of the 1960s
Who did it? the Mob, CIA, military, Mossad, Castro,
Khrushchev, Oswald, Dallas police, William Greer?
Instead of adding suspects, start subtracting some
JFK, RFK, MLK, gunfire, lone killers, untried or railroaded
Three leading progressives removed by the same group
Mossad, Castro, Khrushchev, they didn't kill King
The wounded and then deceased JFK was in the custody of the government
His autopsists were inexperienced with gunshot wounds, unfamiliar with Bethesda
Their head wound entry location was moved by the HSCA medical panel
Pierre Finck was unreliable, yet he was consulted on the RFK assassination
Dr. Humes tried to clean up Dr. Finck's statements about who was in charge
The legend that Oswald was fluent in Russian, his English spelling was abominable
Oswald even misspelled his middle name, the Mayo Clinic evaluated his spelling
Russian is much more difficult to read, write, and pronounce
There could have been a 'Lee' and a 'Harvey'
Warren Commission Exhibit 1, the 'Walker letter'
That letter was more perfect than the average Russian would write
Anita Zieger knew Oswald in Minsk, she said he couldn't speak Russian
Ernst Titovets, wrote to Marina in Russian, and to Lee in English
Oswald never showed off his Russian, there is no recording of him speaking it
Oswald had a Spanish dictionary, but not a Russian one
There was an impersonation in what was absolutely an intelligence operation
Much of Oswald's story is legend, not fact
Oswald wore gloves inside the U.S. Embassy in Moscow
His mission in Russia may have been diversionary
Angleton was a mole hunter, were fake defectors his operation?
Immigration rules were waived to allow Marina in the U.S.
Oswald was not an assassin, he was a patsy. Was he a spy?
It is really easy to believe in two Oswalds


---

Show #874
Original airdate: February 15, 2018
Guests: Jim DiEugenio / Jim Hougan
Topics: Liberal Blogosphere / Watergate and CIA

Play Jim DiEugenio (01:18:27) MP3 download


Jim's book, Reclaiming Parkland, is due April 3rd, retitled JFK: The Evidence Today
The revision has two new chapters and a new introduction
The research community was outgunned on the 50th
Jim knows of five upcoming events, some of which he will announce when appropriate
C.D. Jackson: Cold War Propagandist for Democracy and Globalism
reviewed by Michael Le Flem
Death of the Rising Sun: A Search for Truth in the JFK Assassination
reviewed by Frank Cassano
Another history lesson from Jim to uninformed liberals attacking Kennedys
Paul Street finds JFK an overrated member of the 1%
Battling Wall Street: The Kennedy Presidency (Donald Gibson / 1994) (BOR #725)
The Revolution of Robert Kennedy (Bohrer / 2017)
The Kennedys knew they were losing votes by their support of civil rights
JFK's administration did more in this area than all Presidents since Lincoln
Bobby Kennedy battled southern governors Ross Barnett and George Wallace
JFK's Report to the American People on Civil Rights, 11 June 1963
Street ignores JFK's Commencement Address at American University, 10 June 1963
Street says Kennedy was militantly imperial and militaristic
Who Killed Hammarskjold?: (Williams / 2014)
The UN, the Cold War and White Supremacy in Africa
Street continues tripping himself up on Cuba and Vietnam
There were no combat troops in Vietnam on November 22nd, 1963
Castro and Khrushchev both understood hope for détente died with John Kennedy
Remarks of Senator John F. Kennedy in the Senate, July 2, 1957
Senator John Kennedy, TIME cover, December 2, 1957
Subversion as Foreign Policy: (Kahin / Kahin 1995)
The Secret Eisenhower and Dulles Debacle in Indonesia
The Eagle and the Lion: (Bill / 1989)
The Tragedy of American-Iranian Relations
Listener questions:
Final Judgment: (Piper / 2004)
The Missing Link in the JFK Assassination Conspiracy
Piper critiqued Jim in his silly book of outlandish connections and charges
Divert!: Numec, Zalman Shapiro and the Diversion of US Weapons Grade
Uranium Into the Israeli Nuclear Weapons Program (Smith / 2012)
Len, Jim, and Jim Hougan on Watergate as a Deep State operation against Nixon (listen below)
Secret Agenda: Watergate, Deep Throat, and the CIA (Hougan / 1984)
Watergate, Deep Throat, and the CIA
McCord and Hunt were really working for CIA, McCord got them caught
In Nixon's Web: A Year in the Crosshairs of Watergate (Gray / 2008)
Congressman Lucien Nedzi investigated CIA involvement in Watergate

Play Jim Hougan and Jim DiEugenio (2:14:28) MP3 download


This is a replay of BOR 506 from December 23, 2006
Broad discussion of Watergate break-in as revealed in Hougan's book Secret Agenda: (1984)
Lou Russell was present at the Watergate burglary. Why were the public initially lied to about this?
Prior to Watergate, where did Lou Russell work and for whom?
26 volumes produced by the WC, only 4 pages by the Senate Watergate investigators. Why?
Who was responsible for sending the burglars into the DNC to commit the burglary?
Corporate media allow themselves to be manipulated by the Military–industrial complex
Did Bob Woodward make a career as a reporter for the Washington Post via approved leaks?
Did Woodward report approved leaks, enabling CIA to advance their political agenda?
Prior to becoming a reporter, where did Woodward work and for whom? Is he a CIA asset?
Julian Assange extradited for intelligence leaks while Woodward had full cooperation from CIA
Was Watergate a silent coup? Was it a planned failure?
Why was Hunt sending information on sexual relations of White House staff to Helms at CIA?
Why were the White House and Richard Nixon being spied upon by CIA?
Nixon in Vietnam in the early 60's on a mission trading gold for publically unidentified POW's?
Who was in the Howard Johnson's across from the DNC watching the burglary as it took place?
Why has Gordon Liddy not talked about the night of the Watergate arrests?
Why is James McCord known as the "real silent man" of Watergate?
Lou Russell, a security guard for the Columbia Plaza Apartments or CIA?
Why were the Watergate plumbers trying to bug Larry O'Brien's phone
when he was no longer using that office and had been absent for months?
Who were the six men, five being Cuban, who made the first
attempt at obtaining information illegally from the DNC?
A week prior to the Watergate arrests, a break-in of the Federal Reserve Board was reported
Alfred Baldwin listened to conversations from the DNC for weeks
FBI find no listening devices when they do a sweep of the building
Why did James McCord plan, lead, and then sabotage his team of Watergate plumbers?
E. Howard Hunt and James McCord pretend not to know each other
when their friendship dated back to the Bay of Pigs
Why did Miriam Furbershaw evict James McCord from one of her rental properties?
A conclusive piece of evidence found on the burglars gives us an idea what they were after
Why did Robert Bennett instruct his nephew to quit the plumbers the night before the burglary?
Why did Robert Bennett create a back door entry into the Washington Post
through the office of Washington Post lawyer, Edward Bennett Williams?


---

Show #873
Original airdate: February 8, 2018
Guests: Walt Brown / Col. Fletcher Prouty/ John Barbour
Topics: The Significance of the U-2 Incident / Media & JFK

Play Walt Brown (56:23) MP3 download


Walt thanks subscribers to the revived JFK/Deep Politics Quarterly (BOR #871)
Contact Walt at kiasjfk@aol and subscribe to the e-journal or paper copy
Americans went into shock after the 1957 flight of Sputnik
Nikita Khrushchev visited the U.S. in 1959
He and Eisenhower agreed the Cold War should turn towards peace
They scheduled a summit meeting to turn down the volume
Allen Dulles was concerned about losing U-2 overflights of the Soviet Union
Gary Powers was to fly the first ever cross-Soviet Union flight (May 1, 1960)
Powers knew the plane he was to pilot was 'a dog'
Over Sverdlosk, the Soviets fired every missile battery they had
That U-2 was not carrying the usual and best camera
Powers said the plane was not hit, but suffered from the nearby explosion
He parachuted safely, was captured, and taken to Lubianka prison
The U.S. believed the plane and pilot were destroyed and put out a cover story
Khrushchev gave Eisenhower the chance to explain fully
"Who sent this plane? ... the commander in chief ... or U.S. brasshats"
The plane and pilot should have been sanitized to prevent U.S. identification
Powers' wallet should have never gone with him, but it did
A result of the U-2 incident was the failure of the peace summit in Paris
Powers was honest with the Soviets, except he lied about the U-2's operational altitude
Lee Oswald was working at a radio factory in Minsk at the time
Powers pled guilty before he was put on trial
Fletcher Prouty stated that the plane's fuel system was tampered with
The military/industrial complex was rejuvenated and refunded
Some thought Powers should have committed suicide rather than be captured
The Dulles brothers had their own agenda

Play Col. Fletcher Prouty (1:02:54) YouTube video


Col. Fletcher Prouty discusses the Gary Powers U2 flight
Prouty and the Air Forces' professional support of the CIA's U2, a well-run program
Powers' plane had a different camera, not the one with the most secret technology
Dulles told the Fulbright Committee, they couldn't have reached it, it came down, then they got it
Special fuel, JP fuel and hydrogen, the hydrogen tank only had half enough
The U2 people were the most surprised that the plane was up there, office of Cover and Deception
Détente between Khrushchev and Eisenhower, a NASA atmospheric research airplane
The order for no overflights was nonexclusive, then this flight took off, Dulles was uncertain about the facts
Procedure for assigning a pilot to a certain plane for a certain flight, nothing in his pockets
The planned summit meeting was cancelled, it had been scheduled for May 10th 1960 in Paris
Cancelling of all overflights, Eisenhower certainly did not approve that flight, we had a cover story
At first Khrushchev withheld the fact that the pilot was alive, embarrassed Eisenhower
They were hiding that somebody else sent the plane out
The special camera was removed and they put a regular camera in it, they knew it was going to go down
Prouty wouldn't divulge the four names of the men who sent it, them, they were employees
Even the pilots didn't know that hydrogen was used in the fuel, they learned that later
Why isn't this out in the public? The Government Printing Office is not locked, newspapers won't print it
Allen Pope was shot down, he had identification that he shouldn't have had on the flight
A clandestine flight was exposed, the operation was being supported by the United States, that was his role
In 1962 Robert Kennedy helped release Pope, President Kennedy sent him to Indonesia to negotiate
In each case when they went down it completely embarrassed the operation, somebody wanted Pope down
Certain people fixed it so it would come down, if the engine goes out there isn't enough oxygen to restart
If the bottle ran out of hydrogen, he couldn't restart, surrounded by MIGs, he glided down and landed in a field
People have to make an effort to unlearn the story they've been told
It was in Khrushchev's interest to say they shot it down

Play John Barbour (56:23) MP3 download


John has an unfinished autobiography, Your Mother Is Not A Virgin
My mother is not a virgin, but I don't want to know the details
JFK's assassination was a conspiracy, but I don't want to know the details
John thanks Len for his contributions to The American Media & The Second Assassination Of John F. Kennedy
Governor Ventura (BOR #801) has a new series on RT, The World According to Jesse
John will soon travel to New York City to speak to media students
John has been interviewed by the Russian newspaper TASS
Judyth Vary Baker brings to mind The Woman Who Wasn't There (2012)
The Woman Who Wasn't There Documentary on Youtube
John rues the Telecommunications Act of 1996
An uninformed citizenry is not a democracy
John found Christopher Hitchens to be brilliant but inconsistent
Mass civil disobedience as protest is in the air
John has opinions on the Me Too Survivors' March
With very little publicity, John's newest film continues to sell
View John's film The Garrison Tapes and more at YouTube


---
---

Show #872
Original airdate: February 1, 2018
Guests: David Denton / Jim DiEugenio / Lisa Pease
Topics: JFK Historical Group Conference / Robert Parry

Play David Denton (34:49) MP3 download


Professor Denton is belongs to the JFK Historical Group
One has to keep an open mind about conflicts among the research community
This case is about justice and what America should be
Coup d'Etat in America: (Weberman/Canfield / 1992)
The CIA and the Assassination of John F. Kennedy
Powerful forces colluded to eliminate the President of the United States
Who had the control? Who benefitted?
The single bullet theory is just not possible
JFK Historical Group, a different historical reality about Dallas
Nexus Redux, articles by David about a new witness, Gordon Ferrie
Everything of potential interest in the new releases has been redacted
The Big Event, March 9-10-11, 2018, Sterling, VA
Dr. Cyril Wecht, Roger Stone, Ed Tatro, Gordon Ferrie, many others
Participants will be introducing new aspects of the case

Play Jim DiEugenio (40:52) MP3 download


The passing of independent journalist Robert Parry
The journalistic establishment has clearly failed the American public
Are you honest, candid, and independent? Bob was
Bob ran into trouble covering the Reagan administration in Central America
He broke the story of the CIA/Contra/cocaine connection
He wrote of Eugene Hasenfus' CIA transport plane being shot down
Bob supported Gary Webb (BOR #47 #104) and his exposé of CIA and crack cocaine
See Gary's story in Kill The Messenger (2014)
Bob published Jim's work on the JFK assassination with little editorial input
Most journals take that Oswald did it as a given
Bob once said, journalists are like spies for the people
Consortium intends to keep going, consider a donation
You have to throw over who you are for a seven-figure contract
Can you have a democracy if information is restricted?
It's not a conspiracy if they all think the same way
kennedysandking.com

Play Lisa Pease (43:16) MP3 download


Lisa met Bob Parry in 1993 when she was starting on her own research
Bob was told, sometimes we have to cover-up in the interests of the nation
He had deep integrity, that is hard to come by
CIA was running an off-the-books operation in Nicaragua
Newsweek pulled Bob's report at the insistence of the White House
Cover-ups are not aberrations, they are systemic
Lisa's site, realhistoryarchives.com
How I Traveled Abroad on C.I.A. Subsidy, Walter Pincus (Mercury News 02/18/1967)
Bob introduced Lisa to Gary Webb after she sent Gary the above article
Lisa considered Bob a likable and personal friend
How different is Russian election meddling from U.S. election meddling?
Bob was brave standing by his 1980 October Surprise story
Carter vs. Reagan, sabotaging Carter and the hostages in Iran
Bob Parry stood up for Gary Webb and his The Dark Alliance exposé
Packaging the Contras: A Case of CIA Disinformation (Chamorro/Morley 1987)
Spider's Web: (Friedman 1993)
The Secret History of How the White House Illegally Armed Iraq
Our political process and dark money belie democracy
America has developed into a caste system, very rich, very poor, in between
How can a democracy tolerate gerrymandering of election districts?
Lisa believes everything is solvable, real change is possible
"Each time a man stands up for an ideal, or acts to improve the lot of others,
or strikes out against injustice, he sends forth a tiny ripple of hope,
and crossing each other from a million different centers of energy
and daring those ripples build a current which can sweep down
the mightiest walls of oppression and resistance" - RFK
Everyone of us can throw a pebble in the water
The truth can first terrify and then empower you
Our time is not guaranteed, make the most of it
Feral House will be publishing Lisa's RFK assassination book in September


---

Show #871
Original airdate: January 25, 2018
Guests: Walt Brown / Jim DiEugenio
Topics: JFK/Deep Politics / JFK Assassination Research

Play Walt Brown (54:25) MP3 download


JFK/Deep Politics Quarterly: Volume 20, #1: February, 2018
Walt had trouble reading, so the Quarterly lapsed
Better now, he and researcher Tim Smith have started it up again
Features: Recognizing people for their good work,
highlighting the ridiculous, books that should never have
been published, one-off books, articles, thought pieces
Walt and Tim got the first issue out in less than a month
Contact Walt at kiasjfk@aol and subscribe to the e-journal or paper copy
Master Analytic Chronology: The Death of President John F. Kennedy (2013)
The Kennedy Execution: (2017)
Six Seconds that Kept the Military-Industrial 'Cold War' Alive
The Quarterly started in 1995 and got to 76 issues
Walt had cataracts in his eyes, he had laser surgery
Each day that goes by is a victory for the government
Mark Lane was unique, his work in 1964 took courage
The Quarterly will look at Oswald specifics
JFK researchers have to go through a massive amount of stuff
The Dallas Police / Mary Bledsoe 'Oswald / Ruby Fight' document
The recent releases feature Hitler surviving in Columbia
Upcoming Duquesne / Wecht seminar in May
The Kennedys and King were all executed in plain sight,
Their assassins did not get their day in court
Those three people did not support the military/industrial/corporate gouge
They were removed by an organization, Who? FBI? Military? CIA? Sure
"Enigma" Steven Louis Witt, the "Umbrella Man", by Tim Smith
Who was he? Why is he rocking that umbrella up and down?
The guy next to him is waving with his arm extended fully upward
He was photographed at Love Field, Dealey Plaza, and at Parkland
Dulles never left CIA, he was fired, but he never left
The New Releases: people are finding smoke, but no fire
There are 17 U. S. Intelligence agencies today, 16 too many
A redacted document is not a release, it's a joke
A lone assassin should not require one sheet of paper held back
The smoking gun papers are long gone
It's tragic, our President, our government, our papers
Las Vegas does not want to lose the tourist business, a blackout
Secret Service had to scrape the barrel to get enough guys for that Texas trip
They borrowed guys, Texas, the White House, Kennedy homes
Contact Walt at kiasjfk@aol or subcribe with writenroll@aol at PayPal
The U-2 kept the Cold War going, it was not an accident

Play Jim DiEugenio (1:04:04) MP3 download


kennedysandking.com, The Rise and Fall of the Alliance for Progress, Michael Le Flem
A result of Arthur Schlesinger's investigation into U.S. aid to Latin America
"Those who make peaceful revolution impossible
will make violent revolution inevitable" - JFK
Senator Fulbright knew LBJ lied about the Dominican Republic
He then doubted LBJ on the subject of Vietnam
"It sounds like we're working for United Fruit again" - RFK
JFK Declassified: Tracking Oswald, Part 7, Arnaldo M. Fernandez
Nailed to the Cross: Gerald Posner on the King Case, Mike Vinson
New JFK documents offer fresh leads 54 years later, Kevin G. Hall
Earle Cabell, mayor of Dallas, became a CIA asset in late 1956
Focus is going to be turned more into Oswald not being the lone wolf
David Phillips, confessed he had been in Dallas the day of JFK's assassination
Listener letters, YouTube and Flat Earth ridiculousness
The Road Not Taken: (Max Boot / 2018)
Edward Lansdale and the American Tragedy in Vietnam
The Ugly American (Lederer / Burdick / 1958)
The Quiet American (Greene / 1955)
Lansdale served the interests of his masters, the Dulles brothers
Col Fletcher Prouty discusses Ed Lansdale in Dealey PlazaEd Lansdale in Dealey Plaza
The Ballad of Ed Lansdale Play Song
Tom Hanks is involved in a lot of productions slanting American history
Oswald's Department of Defense Military Identification Card
Was David Phillips photographed at the basement press conference? No
Which Oswald is with Ferrie in the CAP photo? Harvey
Zapruder film alteration, Len and Jim are agnostics


---

Show #870
Original airdate: January 18, 2018
Guests: Bill Simpich / Paul Bleau
Topics: Mock Trial / Lone Assassin Connections

Play Bill Simpich (46:15) MP3 download


The CAPA Mock Trial On Oswald Nov. 16-17 2017 in Houston
CAPA bent over backwards to ensure the prosecution had a fair shake
There was not enough time for full cross and redirect examinations
CAPA was interested in finding what evidence is effective
Do we want to get Oswald off, or do we want to find the truth?
Courtroom justice is not about truth, it's about game playing
Brian Edwards was an effective witness (BOR #863, #864)
The Tom Alyea film makes it clear the rifle was the Mannlicher
The Mannlicher in evidence is not the rifle in the Backyard photos
There were two different defense approaches, lessons were learned
This was a real live test, the process was invaluable
Getting the research down to digestible, short, punchy stories
We're indebted to the volunteer prosecution, they gave good push back
Lack of time had a negative effect on trial procedure
Jury deliberation was too short, the defense was gaining
CAPA is talking about a mock Expungement of Arrest Records
Perhaps a civil Wrongful Death of Oswald suit
The Oswald innocence case vis-a-vis the multiple gunmen case
The mock trial was the beginning of a process not the culmination
Oswald's coke may have been a calling card for who he was to meet
His whereabouts is a hundred times more important than a lot of things
The Houston law school offered a great platform
Details of Oswald's bio would help a jury see he was caught in the middle
The FBI and Dallas police got the evidence and twisted it to their liking
Contact Bill at bsimpich@gmail.com

Play Paul Bleau (1:09:08) MP3 download


At kennedysandking.com, Paul's article on The Three Failed Plots to Kill JFK: (BOR #811)
Previous plots involve more potential patsies, Paul has found eight
They had many similarities, travel to Mexico City, FPCC connections
Paul's most recent article, Oswald's Intelligence Connections: (BOR #847)
Paul listed 64 names connecting Oswald to CIA, he now has over 75
Many of these connections link closely to David Atlee Phillips
Paul's chart of potential patsies compared to Oswald
Ex-FBI Assistant Director, Alex Rosen testified to the Church Committee
The FBI was "in the position of standing on the corner with
pockets open, waiting for someone to drop information into it"
Paul has visited Cuba four times, there he found many informative books
JFK: The Cuba Files: The Untold Story of the Plot to Kill Kennedy (Escalante / 2003)
Cuba, The Untold History (Capitán San Luis / 2007)
Cuban exiles tied to the case, what did they do when they lived in Cuba?
Fidel Castro could immediately read the CIA covert operation hallmarks
The Mafia in Havana: A Caribbean Mob Story (Cirules / 2010)
Havana was the ideal place for the mafia to conduct business
Sullivan & Cromwell were key players with imperialistic goals on the island
In 1902 U. S. Intelligence infiltrated the Cuban military
Supposed disparate groups are a well synchronized network
George Bush Sr. recruited members of Operation Forty, cleanup hitmen
Names connected to the JFK assassination, Watergate, Iran-Contra
Ruth Paine should have been a person of interest, was she complicit?
Paul is working on an article about the networking of these groups
Paul is seeking the help of a data visualization programmer
Contact Paul at pbleau@crcmail.net
Fletcher Prouty wrote about the Forty Committee


---

Show #869
Original airdate: January 11, 2018
Guests: Brian McKenna / Jim DiEugenio
Topics: JFK Assassination Research / Document Releases

Play Brian McKenna (28:50) MP3 download


Brian has produced four CBC documentaries on the Kennedy Assassination
On November 17, Brian appeared on The Fifth Estate
The Fifth Estate on The JFK Files : The Murder of a President (11/17/2017)
There was a coup d'etat that day in Dallas
We found a fellow conspiracy advocate in Fidel Castro
He told Brian, the way it was framed was impossible
There is a toxic odor around the assassination
In Montreal, Brian spoke with a Canadian admiral
He told Brian that U.S. generals at the Pentagon
discussed Seven Days In May, and said Kennedy's got to go
CIA was controlling every move Oswald made
Look for David Lifton's explosive new book
Brian knew Fletcher Prouty, who knew black ops
Mark Lane convinced an American jury that CIA was killing people
Historian Robert Caro has dodged the bullet
Brian is still working, he is writing a memoir
The fairy story of this ex-Marine working alone
Dan Rather understood how to advance his career
That admiral heard American officers talking treason
Prouty spotted Ed Lansdale in Dealey Plaza that afternoon

Play Jim DiEugenio (44:49) MP3 download


Top Ten Articles of 2017 at kennedysandking.com
The History channel is in the third season of Hunting Hitler
The Archives stated there are 86 documents yet to be classified
They are to re-review redactions in already released documents
Donald Trump gave them a dilly-dally loophole
They are redacting ARRB/CIA communication documents
The Archives may not have received the documents unredacted
Non-disclosure of the JFK records is a tsunami
The ARRB Board Members were all Lone Nutters
The facts of President Kennedy's assassination are most important
The law of the JFK Act is not being followed
Lee Oswald's 'defection' was in the service of the United States
Nixon tried to prove a wider conspiracy around the Pentagon Papers
In 1973, Schlesinger said Kennedy would not have warred in Vietnam
Jim is not a fan of the The Post, look for his coming review


---

Show #868
Original airdate: January 4, 2018
Guests: Jim DiEugenio
Topics: JFK Assassination Research

Play Jim DiEugenio (1:04:39) MP3 download


'Trump Got Rolled' by 'Deep State', Oliver Stone
The release was designed to be a mess, "Not Believed Relevant"
David Talbot recovering (Joe Rodriguez) GoFundMe
Jim DiEugenio, uno dei massimi conoscitori omicidio Kennedy (Michele Metta)
Permindex, researcher Maurice Philipps, L. M. Bloomfield
Permindex comes in at a level above CIA, David Rockefeller, Guy Rothschild
That club that doesn't know national boundaries
Garrison was there first: Vietnam as a motive, domestic covert action conspiracy,
Lyndon Johnson as part of the cover-up, something wrong with the autopsy,
something is really weird about Mexico City, Clay Shaw and Permindex
Robert Oswald dies at 83 (Beverly Vaughn)
Black Op Radio - we're pretty level-headed here
Tom Hanks and The Post (trailer)
Fighting for the Press: (Goodale 2013)
The Inside Story of the Pentagon Papers and Other Battles
The government cannot enjoin prior restraint
Senator Mike Gravel, Gravel v. United States, 408 U.S. 606 (1972) (audio of arguments)
Ellsberg could not have survived his ordeal but for Stanley Sheinbaum
Lawyers argued that, the U.S. classification process is ridiculous,
publication did not endanger any military operations,
were the papers even 'stolen'?
The defense called McGeorge Bundy, Schlesinger, Galbraith, Halperin
The case was ended by Judge Byrne because of White House interference
On screen Johnson confirms Kennedy's Vietnam policies!
The original script did not feature the New York Times or Daniel Ellsberg!
Listener letters: @6:46 in this film, is that Edwin Walker?
How to engage the curious? The bullet/rifle non-chain of evidence
50 Reasons For 50 Years: Mannlicher Carcano, Mail Order Rifle
Tom Hanks' influence on the modern view of American History? Disingenuous
Brian McKenna's Pentagon plot revelation is important (Fifth Estate 2017)
The Crown, Season 2, Episode 8, misrepresenting Jack and Jackie?
Chances that Tracking Oswald is state sponsored disinformation? 99% or 100%
Thanks everyone, Happy New Year


---
---