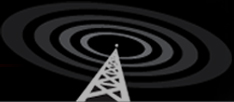 Archived Shows - 2018 : "Where the Lone Assassin Myth comes to Die..."
We take questions for guests
EMAIL
the show live! or send in questions anytime

All The Black Op Radio Shows archived on
MP3 - avaialble for direct download
Details at Products page

If you enjoy the archives please consider a donation... Or subscribe to the show... A subscription is a monthly automatic payment


$1/per show - a $52.00-donation
Support Black Op Radio for the 2018 season
-------------------------------------------------



Show #870
Original airdate: January 18, 2018
Guests: Bill Simpich / Paul Bleau
Topics: Mock Trial / Lone Assassin Connections
Play
Bill Simpich
(46:15)
MP3 download
The CAPA Mock Trial On Oswald Nov. 16-17 2017 in Houston
CAPA bent over backwards to ensure the prosecution had a fair shake
There was not enough time for full cross and redirect examinations
CAPA was interested in finding what evidence is effective
Do we want to get Oswald off, or do we want to find the truth?
Courtroom justice is not about truth, it's about game playing
Brian Edwards was an effective witness (BOR #863, #864)
The Tom Alyea film makes it clear the rifle was the Mannlicher
The Mannlicher in evidence is not the rifle in the Backyard photos
There were two different defense approaches, lessons were learned
This was a real live test, the process was invaluable
Getting the research down to digestible, short, punchy stories
We're indebted to the volunteer prosecution, they gave good push back
Lack of time had a negative effect on trial procedure
Jury deliberation was too short, the defense was gaining
CAPA is talking about a mock Expungement of Arrest Records
Perhaps a civil Wrongful Death of Oswald suit
The Oswald innocence case vis-a-vis the multiple gunmen case
The mock trial was the beginning of a process not the culmination
Oswald's coke may have been a calling card for who he was to meet
His whereabouts is a hundred times more important than a lot of things
The Houston law school offered a great platform
Details of Oswald's bio would help a jury see he was caught in the middle
The FBI and Dallas police got the evidence and twisted it to their liking
Contact Bill at bsimpich@gmail.com

Play Paul Bleau (1:09:08) MP3 download


At kennedysandking.com, Paul's article on The Three Failed Plots to Kill JFK: (BOR #811)
Previous plots involve more potential patsies, Paul has found eight
They had many similarities, travel to Mexico City, FPCC connections
Paul's most recent article, Oswald's Intelligence Connections: (BOR #847)
Paul listed 64 names connecting Oswald to CIA, he now has over 75
Many of these connections link closely to David Atlee Phillips
Paul's chart of potential patsies compared to Oswald
Ex-FBI Assistant Director, Alex Rosen testified to the Church Committee
The FBI was "in the position of standing on the corner with
pockets open, waiting for someone to drop information into it"
Paul has visited Cuba four times, there he found many informative books
JFK: The Cuba Files: The Untold Story of the Plot to Kill Kennedy (Escalante / 2003)
Cuba, The Untold History (Capitán San Luis / 2007)
Cuban exiles tied to the case, what did they do when they lived in Cuba?
Fidel Castro could immediately read the CIA covert operation hallmarks
The Mafia in Havana: A Caribbean Mob Story (Cirules / 2010)
Havana was the ideal place for the mafia to conduct business
Sullivan & Cromwell were key players with imperialistic goals on the island
In 1902 U. S. Intelligence infiltrated the Cuban military
Supposed disparate groups are a well synchronized network
George Bush Sr. recruited members of Operation Forty, cleanup hitmen
Names connected to the JFK assassination, Watergate, Iran-Contra
Ruth Paine should have been a person of interest, was she complicit?
Paul is working on an article about the networking of these groups
Paul is seeking the help of a data visualization programmer
Contact Paul at pbleau@crcmail.net
Fletcher Prouty wrote about the Forty Committee


---

Show #869
Original airdate: January 11, 2018
Guests: Brian McKenna / Jim DiEugenio
Topics: JFK Assassination Research / Document Releases

Play Brian McKenna (28:50) MP3 download


Brian has produced four CBC documentaries on the Kennedy Assassination
On November 17, Brian appeared on The Fifth Estate
The Fifth Estate on The JFK Files : The Murder of a President (11/17/2017)
There was a coup d'etat that day in Dallas
We found a fellow conspiracy advocate in Fidel Castro
He told Brian, the way it was framed was impossible
There is a toxic odor around the assassination
In Montreal, Brian spoke with a Canadian admiral
He told Brian that U.S. generals at the Pentagon
discussed Seven Days In May, and said Kennedy's got to go
CIA was controlling every move Oswald made
Look for David Lifton's explosive new book
Brian knew Fletcher Prouty, who knew black ops
Mark Lane convinced an American jury that CIA was killing people
Historian Robert Caro has dodged the bullet
Brian is still working, he is writing a memoir
The fairy story of this ex-Marine working alone
Dan Rather understood how to advance his career
That admiral heard American officers talking treason
Prouty spotted Ed Lansdale in Dealey Plaza that afternoon

Play Jim DiEugenio (44:49) MP3 download


Top Ten Articles of 2017 at kennedysandking.com
The History channel is in the third season of Hunting Hitler
The Archives stated there are 86 documents yet to be classified
They are to re-review redactions in already released documents
Donald Trump gave them a dilly-dally loophole
They are redacting ARRB/CIA communication documents
The Archives may not have received the documents unredacted
Non-disclosure of the JFK records is a tsunami
The ARRB Board Members were all Lone Nutters
The facts of President Kennedy's assassination are most important
The law of the JFK Act is not being followed
Lee Oswald's 'defection' was in the service of the United States
Nixon tried to prove a wider conspiracy around the Pentagon Papers
In 1973, Schlesinger said Kennedy would not have warred in Vietnam
Jim is not a fan of the The Post, look for his coming review


---

Show #868
Original airdate: January 4, 2018
Guests: Jim DiEugenio
Topics: JFK Assassination Research

Play Jim DiEugenio (1:04:39) MP3 download


'Trump Got Rolled' by 'Deep State', Oliver Stone
The release was designed to be a mess, "Not Believed Relevant"
David Talbot recovering (Joe Rodriguez) GoFundMe
Jim DiEugenio, uno dei massimi conoscitori omicidio Kennedy (Michele Metta)
Permindex, researcher Maurice Philipps, L. M. Bloomfield
Permindex comes in at a level above CIA, David Rockefeller, Guy Rothschild
That club that doesn't know national boundaries
Garrison was there first: Vietnam as a motive, domestic covert action conspiracy,
Lyndon Johnson as part of the cover-up, something wrong with the autopsy,
something is really weird about Mexico City, Clay Shaw and Permindex
Robert Oswald dies at 83 (Beverly Vaughn)
Black Op Radio - we're pretty level-headed here
Tom Hanks and The Post (trailer)
Fighting for the Press: (Goodale 2013)
The Inside Story of the Pentagon Papers and Other Battles
The government cannot enjoin prior restraint
Senator Mike Gravel, Gravel v. United States, 408 U.S. 606 (1972) (audio of arguments)
Ellsberg could not have survived his ordeal but for Stanley Sheinbaum
Lawyers argued that, the U.S. classification process is ridiculous,
publication did not endanger any military operations,
were the papers even 'stolen'?
The defense called McGeorge Bundy, Schlesinger, Galbraith, Halperin
The case was ended by Judge Byrne because of White House interference
On screen Johnson confirms Kennedy's Vietnam policies!
The original script did not feature the New York Times or Daniel Ellsberg!
Listener letters: @6:46 in this film, is that Edwin Walker?
How to engage the curious? The bullet/rifle non-chain of evidence
50 Reasons For 50 Years: Mannlicher Carcano, Mail Order Rifle
Tom Hanks' influence on the modern view of American History? Disingenuous
Brian McKenna's Pentagon plot revelation is important (Fifth Estate 2017)
The Crown, Season 2, Episode 8, misrepresenting Jack and Jackie?
Chances that Tracking Oswald is state sponsored disinformation? 99% or 100%
Thanks everyone, Happy New Year


---
---