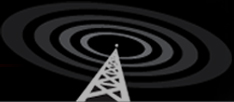 Archived Shows - 2017 : "Where the Lone Assassin Myth comes to Die..."
We take questions for guests
EMAIL
the show live! or send in questions anytime

All The Black Op Radio Shows archived on
MP3 - avaialble for direct download
Details at Products page

If you enjoy the archives please consider a donation... Or subscribe to the show... A subscription is a monthly automatic payment


$1/per show - a $52.00-donation
Support Black Op Radio for the 2015 season
-------------------------------------------------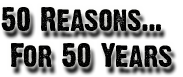 Click here to
Watch 50 Reasons for 50 Years...
Do It... Do it now.
Show #823
Original airdate: February 23, 2017
Guests: Pearse Redmond and Tom Secker / Jim DiEugenio
Topics: The CIA and Hollywood / Lopez-Hardway Report / Listener Letters
Play
Pearse Redmond and Tom Secker
(1:21:05)
MP3 download
A series, The CIA and Hollywood, Episode 8 The Quiet American (1958)
Pearse's website: porkinspolicyreview.com, Tom's website: spyculture.com
Love of movies, understanding what Intelligence agencies get out of this
Two seasons, 15 episodes, over 20 movies, historic, modern
CIA had an official liaison office, Chase Brandon, 1996
CIA was in Hollywood for Animal Farm (1954), 1984 (1956)
E. Howard Hunt purchased the rights to those stories from Orwell's widow
The official office, a bit more public, to offer advice and influence
A wide variety, Meet The Parents (2000), Meet The Fockers (2004)
Race To Witch Mountain (2009), Zero Dark Thirty (2014), Salt (2010)
The liaison office is still there, a unit within the CIA Public Affairs Office
13 Hours: The Secret Soldiers of Benghazi (2016)
Mission Impossible - Rogue Nation (2015)
American Ultra (2015), Spy (2015), Argo (2012)
Television as well, Homeland, The Agency, 24, The Americans
Propaganda to make the Agency look great, look scary, even evil, but, necessary
The insidious part is they are creating and influencing culture
A clandestine organization that sells drugs and oppression around the world
These are domestic operations within the United States, illegal for CIA
Tom Clancy had a relationship with CIA, they were huge fans
Patriot Games (1992), Clear and Present Danger (1994)
Chase Brandon wrote The Recruit (2003)
The novel The Quiet American (1955) by Graham Greene
CIA understood the power of the novel on influencing people on Vietnam
In the book, the main character, Alden Pyle, is CIA, not so in the 1958 film
They remove most of the politics in the film
In the novel, the U.S. supplies bombs to Vietnamese, in the film, to Chinese
Vietnamese General Trinh Minh The (TAY), carried out terrorist bombings in Saigon
Edward Lansdale letter to filmmaker Joseph L. Mankiewicz, 3/17/1956
Edward Lansdale's Cold War (2005), by Jonathan Nashel
In the book, Pyle is a spy, in the film, he works for some non-governmental agency
Pyle may be based on Lansdale
The bombings are connected to CIA in the novel, connected to communists in the film
Mankiewicz was quite taken with Lansdale, the globetrotting man of the world
Lansdale promised and delivered on getting the crew to film in Vietnam
A gorgeous looking film, filmed in Saigon and north of Saigon
CIA know a lot of great spy stories, CIA sponsored films are better films
Lansdale knew how to sell something, whether it was true or not
The 1952 bombing was a false flag, as is the 1958 film
Covering up everything that really went on, Charlie Wilson's War (2007)
Lansdale was selling an image of Vietnam, an idea, and tourism
CIA knew Vietnam was important, a need to pave the way for further involvement
The average American didn't know Vietnam, that the U.S. and the French were there
Lansdale false flags in the Philippines, Bay of Pigs, Operations Mongoose and Northwoods
The U.S. military may have lost in Vietnam, CIA got most of what they wanted
One idea in the film, this is America's duty, all over the world
Pyle is played by Audie Murphy, decorated WWII veteran
Greene was criticizing spreading democracy by the use of clandestine militias
The book is good spy fiction, politically subtle, dead right
The 1984 (1956) film is boring. they take out most of the interesting political statements
Animal Farm (1954) is a great animated film, they changed and manipulated the ending
Double-speak, the Patriot Act, Operation Enduring Freedom, you're being taken advantage of
Without CIA help, Hollywood turns subversive stories into boring, inoffensive stories
You could never forgive Tom Hanks for doing Charlie Wilson's War (2007)
Good talents at the service of a mistelling of history, a complete deception
CIA turns rogue agents into someone you can have affection for
The Good Shepherd (2006) , it's all justified, for the greater good
Daniel Ellsberg's public persona is phony, he grew up in Vietnam
What does the Pentagon Papers leave out? What CIA was doing
Jek Porkins, the first member of the Rebel Alliance to die attacking the Death Star
Jek Porkins V.1 V.2 V.3

Play Jim DiEugenio (1:17:45) MP3 download


Presstitute Max Holland, winner of a CIA Studies in Intelligence Award
Jim turned down Holland's subscription money, Len turned down McAdams
Charles Bartlett, Pulitzer-winning journalist and Kennedy loyalist, dies at 95
Douglas Valentine's CIA vs. Donald Trump's CIA, by Brad Schreiber
The good contributions of David Giglio, ourhiddenhistory.com
Varying opinions on G. Robert Blakey and the HSCA, Dan Hardway (BOR #822)
In the top five of ARRB releases, the Lopez-Hardway Report, Oswald, the CIA, and Mexico City
Eddie Lopez wanted the Mexico City camera operator names
CIA would not give them to him, he got the list from Fidel Castro
Jim disagrees with their information on Oswald's travels to/from Mexico City
To this day, we do not know how Oswald left New Orleans to get to Houston
Houston to Mexico City, very dicey witnesses
54 years later, CIA has no picture or tape recording of Oswald
David Phillips lied about the automatic pulse camera being broken
The Mexico City Oswald speaks broken Russian and fluent Spanish
FBI memo to Secret Service, 'not Lee Harvey Oswald,' 11/23/63
Anne Goodpasture ran Phillip's Mexico City operations much of the time
Why did she lie repeatedly to Eddie and Danny?
Neither Goodpasture nor Phillips are in the Warren Report
In Mexico City, Phillips was Head of Cuban Operations
The production and notes for LILYRIC, the Soviet Embassy camera
The Mystery Man was KGB employee Yuriy Moskelev
The cable regarding Oswald did not get to Langley for seven days
CIA did not fully declassify Oswald, the CIA, and Mexico City until 2007
Dan Hardway, 50 Reasons for 50 Years... Episode #44
First come first serve to buy an autographed copy of Reclaiming Parkland (revised 2016)
Contact Jim at kennedysandking.com/contact-us
Listener letters: Fake news? In the JFK assassination you couldn't trust any news organizations
How accurate is the film JFK (1991)? See Reclaiming Parkland, very accurate
Read JFK: The Book of the Film (Stone/Sklar 2000)
Review the The Collected Works Of Col. L. Fletcher Prouty CD-ROM
Memo: Secretary of Defense Conference, Honolulu, May 6, 1963
How accurate is the film Executive Action (1973)?
Len interviewed both Mark Lane (BOR #545) and Donald Freed (BOR #651) on it
They both said their screenplay was tougher on CIA than the film
Ex-CIA John Stockwell, it's a miracle Jim Garrison got as far as he did
Read Let Justice Be Done (Davy 1999) and A Farewell to Justice: (Mellon 2005)
Watch The Jim Garrison Tapes (Barbour 1992)
On the Trail of the Assassins: (Garrison 1988)
One Man's Quest to Solve the Murder of President Kennedy
Limited 20 CD edition of The Searchers and 37 hours of interview footage
Do all books about JFK tell the same story?
A conclusion that there was a conspiracy, that's only natural
Len recommends books, movies, articles, videos, and BOR interviews
No, we don't know exactly what Dorothy Kilgallen had (BOR #820)
It is not the function of private citizens to spend their lives investigating
who killed John Kennedy, bless the ones who do
If you like the information Black Op Radio provides, please donate or subscribe


---

Show #822
Original airdate: February 16, 2001
Guests: Dan Hardway
Topics: The Lopez-Hardway Report

Play Dan Hardway (55:07) MP3 download


Dan, an attorney, worked with Edwin Lopez and Robert Blakey in the HSCA
The HSCA Lopez-Hardway Report, Oswald, the CIA, and Mexico City
When Dan was getting too close to certain issues, CIA brought in George Joannides
Joannides covered-up David Phillips' propaganda activities linking Oswald to Castro
Phillips was not rogue, possibly he was used from within the Agency
Dan did this work 40 years ago, he has not had the time to keep up with research
There was Intelligence involvement in setting up the cover-up in advance
Was CIA involved in the assassination? We tried not to speculate
Is CIA suspect? Yes. Evidence? Clearly enough to merit further investigation
The built-in function of plausible deniability, propaganda, black operations
Oswald could not have been set up better, very sophisticated, detail and coordination
OurHiddenHistory's Oswald, the CIA, and Mexico City audiobook
There is evidence Oswald went to Mexico City. Did he go? I don't know
Evidence, indications, testimony, records, questionable
A distinct possibility he could have been impersonated in Mexico City
The kind of details we get hung up in, in an Intelligence operation, we can expect
Pretty sure a photo was obtained and a tape recording survived, they ended up in Dallas
FBI saw a photo and heard a tape, neither one of them were of Oswald
Gary Cornwell wasn't very supportive of Dan and Eddie
Most HSCA staffers were at least agnostic on the issue of conspiracy
Eddie and Dan got a lot of insulation from Bob (Blakey)
A Congressional Investigation could not indict, did not have prosecutor authority
When it blew up, they left, a huge mess, doubt whether it would finish
What Blakey could do was produce a report and suggest legislation
Dan started in the dark, they found the basis of what the ARRB found and disclosed
Cover-up does not prove conspiracy, other possible motivations to cover-up
CIA admitted participating in a benign cover-up, Thank You Phil Shenon (10/2015)
Dan's blog, realhillbillyviews.blogspot.com
CIA was declassifying the Lopez-Hardway report at three days per four paragraphs
Someone, maybe CIA, made marginalia notes in the declassified draft
People plotting to kill Castro, could have been in on killing Kennedy
It takes painstaking work to pull out the threads and make the connections
It's now a historical rather then a forensic investigation
Select Committees are limited in time, purpose, and funding
Speculation, animosity about the King investigation, Southern congressman
Mickey Goldsmith, sharp, supportive, backed up Dan and Eddie with CIA
Our motto was "Reality is Irrelevant"
The Prosecutor's Tale (July 14, 2016)

Play Dan Hardway (13:13) Youtube


50 Reasons for 50 Years... Episode #44
Information They Were Seeking
Presenter - Dan Hardway
Dan Hardway served as an investigator for the HSCA late 1970s
Along with colleague Ed Lopez, Hardway was assigned to the CIA file
The information they developed was immediately classified
In this series exclusive, Hardway discusses his experiences


---



Show #821
Original airdate: February 9, 2017
Guests: Greg Poulgrain & Jim DiEugenio / Jim DiEugenio
Topics: JFK Foreign Policy / Listener Letters

Play Greg Poulgrain & Jim DiEugenio (1:15:44) MP3 download


Greg took literary studies at the University of Queensland
He took a class on Southeast Asia and Indonesia
He acquired a History PhD in the early 90's
The Netherlands had colonized Indonesia for 350 years
Only a few Dutch knew the wealth of West Irian (West New Guinea)
The richest oil in the world, it has no sulphur in it
The biggest gold deposit in the world, called Copper Mountain
Freeport Sulphur, now Freeport-McMoRan Inc.
Presidents Kennedy and Sukarno (Indonesia) were not aware of the gold
Joseph Luns, Dutch foreign minister (1952–71), was aware
1962, Kennedy advised his Dutch NATO ally to leave West Irian
Avoid Soviet clash, get Indonesia on side in the Cold War
Sukarno gave the PKI (Partai Komunis Indonesia) the oil rich area
Japanese Admiral Maeda and the PKI oil company
Achmed Sukarno said the Papuans can be their own masters
Since Mohamed Suharto, they have been dominated and decimated
Kennedy planned to visit Jakarta in 1964
He wanted to settle Konfrontasi or Indonesian-Malaysian Confrontation
The British were worried about Chinese influence in decolonization
They wanted to link their former colonies together
Crown Colony of Sarawak, the CCO (Communist Clandestine Organisation)
This got the attention of CIA and MI-6, wanted to give CCO weapons
William Andreas Brown, later U.S. Ambassador to Israel
Roy Henry, British Intelligence started the Brunei rebellion
The British forced the CCO from Sarawak to Indonesia
Indonesian Foreign Minister Subandrio, not Sukarno, started Konfrontasi
The Indonesian Army could fling the Cabinet around like a doll
Foreign Minister Subandrio was also Chief of Intelligence (BPI)
The Dulles group in CIA, MI-6, and Subandrio started Konfrontasi
U.S. Ambassador Howard Jones (1958-65), Indonesia: The Possible Dream (1971)
Moscow wanted the PKI to stand for election, Beijing did not
In 1963, former CIA Chief Dulles was out, but, he was still in
Lyndon Johnson reversed Kennedy policy, LBJ did not like Sukarno
Greg was in Jarkata for the fall of Suharto (06/21/1998)
Ten Days In Jakarta: (06/24/1998)
Events Surrounding the Resignation of President Suharto
(First published in Dutch in De Groene Amsterdammer)
Greg spoke with Kolonel Abdul Latief, imprisoned from 1965-99
Latief knew Suharto and Suharto knew Sjam Kamaruzaman from 1945
Sjam Kamaruzaman (1924-1986) killed the generals in the 1965 coup
Suharto knew and was behind those of the 30 September Movement
Greg thinks Sjam was not executed, perhaps he died in San Francisco
History tells that on October 1, 1965,
Colonels loyal to Sukarno executed six Generals about to kill Sukarno
Latief said, the plan was that no one would be killed
Sjam led the kidnapping and murder of the Generals
Chairman Mao Tse-tung knew of the plan a month earlier
Jess Melvin, her PhD thesis, Mechanics of mass murder (2014)
Suharto had taken steps to strike the PKI before this event occurred
Greg knew Indonesian General Abdul Nasution
Sjam and Suharto seen in Bandung with CIA trained General Suwarto
Guy Pauker, friends with Suwarto and Allen Dulles
Peasants joined PKI to get a little bit of land, not political
1965-66, over 1,000,000 were killed, rivers choked with bodies
Moscow and Beijing blamed each other for what happened to the PKI
The Supersemar, mysterious letter from Sukarno to Suharto to take control
Greg was the last person to enter Jarkarta at Soekarno-Hatta airport on 05/14/1998
Buildings were burning, don't burn the buildings marked with an X
Burning supermarkets with people inside, 60,000 students occupied Parliament
Indonesian James Riady's LippoBank contributed millions to Clinton's re-election
Secretary of State Madeleine Albright convinced Suharto it was time to go
Pretext for Mass Murder: (Roosa 2006)
The September 30th Movement and Suharto's Coup d'État in Indonesia
Suharto's prior involvement in the strike against the Generals needs to come out
Greg could and may write a book on the 1965 coup
The Genesis of Konfrontasi: (Poulgrain 2014)
Malaysia, Brunei, and Indonesia, 1945-1965
The Incubus of Intervention: (Poulgrain 2015)
Conflicting Indonesia Strategies of John F. Kennedy and Allen Dulles
Previous Greg Poulgrain appearance: BOR Show #792

Play Jim DiEugenio (1:06:32) MP3 download


2017 milestone event, May 21, JFK's 100th birthday
2017 milestone event, October 26, ARRB final releases
An open and shut, Oswald did it case? Why 4,000,000 pages?
Jim Lesar, Bill Kelly, John Newman, East coast researchers
2019 #Calexit Independence Referendum
The Left Coast, Washington, Oregon, and California, civil war?
Fidel Castro's First Speech on the JFK Assassination, 11/23/1963
His analysis makes the WC Report look like a kindergarten class
A Kennedy/State Department view of Cuba, and a Pentagon/CIA view
Oswald, the CIA, and Mexico City (aka The Lopez Report) Audiobook
Listener letters, acknowledgement of Jim as a researcher, writer, and educator
+P ammo was not available in the 1960s
(NOTE: This 22-second gap intentionally left blank)
On the Trail of the Assassins: (Garrison 1988)
One Man's Quest to Solve the Murder of President Kennedy
Garrison was a good lawyer, also a very good writer
Only one bullet found in Tippit sent to the FBI lab
The bullet did not match Oswald's revolver
The WC inquired of the other three, found after four months
FBI was unable to conclude any were fired from the Oswald revolver
Cartridges found at the scene had automatic ejector marks
WC testimony of DPD patrolman J. M. Poe, 04/091964
Sandra Serrano, Officer Habighorst and Clay Shaw's Clay Bertrand alias
Jim spoke with Habighorst's widow, he was a proficient officer
It was objected that Shaw did not have an attorney at the booking
Dorothy Kilgallen (BOR #820, #813), circumstances warrant a reinvestigation
A Coroner Inquest may call witnesses, but, not under a Medical Examiner
William Bruce Pitzer, Jim is agnostic, best work by Allan Eaglesham
How to square Oswald leaving Dealey Plaza, WC vs. Roger Craig
One way to explain it is that there were two Oswalds
Another way to explain is that one of the stories is wrong
Anna Marie Kuhns-Walko found a picture of Oswald on the embankment
Oswald may never have been on that bus or in the cab either
Sylvia Meagher makes a good case, Accessories After The Fact: (1967)
The Warren Commission, the Authorities & the Report on the JFK Assassination
Might Trump put the kibosh on the 2017 ARRB releases?
Bill Hicks on Presidential orientation
Alex Jones scholarship and approach to controversial subjects
We have the worst mainstream media in the world
Jones is Pavlovian against liberals, he does talk about things others won't
Good early work, a vacuum, O'Reilly or Jones
In Ten Days In Jakarta:, Greg Poulgrain mentions Kolonel Abdul Latief
Information Latief revealed to Greg, never heard anywhere else
Complete reversal of JFK's foreign policy, Sukarno's democracy, Suharto's dictatorship
The bloodiest coup in CIA history, an ethnic massacre
Latief said Suharto was fully aware of what the Colonels were going to do
Televised film of the General's bodies turned people against the PKI
It has taken 50 years to understand Suharto's playing the Colonels
CIA knew how much underreported mineral wealth there was in that area
Jim's review of The Incubus of Intervention:(Poulgrain 2015)
Conflicting Indonesia Strategies of John F. Kennedy and Allen Dulles
The 1965 Indonesia coup is CIA's crown jewel
Jim: contact@kennedysandking.com, Greg: pandai@bigpond.com


---

Show #820
Original airdate: February 2, 2017
Guests: Doug Valentine / Jim DiEugenio
Topics: Book of the Year / Dorothy Kilgallen

Play Doug Valentine (1:04:30) MP3 download


Doug is back to further discuss his new book
The CIA As Organized Crime: (November 30, 2016)
How Illegal Operations Corrupt America and the World
Len considers this a very important book along with,
The Secret Team: (Prouty 1973)
The CIA and Its Allies in Control of the United States and the World
The Devil's Chessboard: (Talbot 2015)
Allen Dulles, the CIA, and the Rise of America's Secret Government
The Phoenix Program (Valentine 1990)
America's Use of Terror in Vietnam
It starts in World War II
Our Achilles heel, why we think about things the way we do
Ed Lansdale represents a player behind the scenes
Lansdale was in the OSS and Intelligence in WW II
He was in Philippines starting around 1948
He is credited with saving the Philippines from communism
He engaged in illegal and immoral activities
He developed counter-insurgency warfare and tactics
He assassinated Filipinos, to blame it on the Communists
Black propaganda, at the heart of our problems today
He did the same things in South Vietnam
He selected Catholic Diem and had his election rigged
In Saigon, Diem got 133% of the vote
Lansdale had the experience and know-how and amorality
to stage a coup in the U.S. and overthrow John Kennedy
His team in Vietnam, 1954-66, spread around the world
His doctrine becomes the thinking of CIA and military officers
The Bay of Pigs fiasco brought Kennedy into conflict with CIA
The Kennedy's thought Lansdale was compatible with them
The counter-insurgency guru in charge of Operation Mongoose
To wage an insurgency in Cuba and overthrow Castro
He wanted to use chemical and biological warfare
CIA officers William Harvey and Ted Shackley
Working with mobsters like Santo Trafficante
These things he developed are still used today
The Ugly American (Burdick/Lederer 1958), is about him
Mongoose and Diem were terrible failures
Lansdale had been discredited by November 1963
Kennedy,, "And we call ourselves the human race"
Anything you could do to stop communism was ok
Bomb them back to the Stone Age
A CIA and military that at its heart is psychopathological
People who would have no problem killing John Kennedy
They had done before, removal of heads of state
Lansdale had been in advertising, he made Levis popular
A command of language and symbolism, essential to CIA
The selling of the psychopathic programs
Cloaking them as Civic Action
In Vietnam, Filipino assassins, Operations Brotherhood
The American public believed CIA were boy scouts
Essence of CIA power is in it's ability to rewrite history
Government imperial ambitions in the hands of criminal genius
At the center is drug trafficking
In WW II Fletcher was flying opium to the OSS in Burma
This methodology was kept and transferred to Southeast Asia
CIA set one of them up in an airline in Saigon and Laos
Aigle Azur, Blue Eagle Airlines, running drugs for CIA
They supplied people like Santo Trafficante through Cuba
Proprietary companies run by deniable assets
To do illegal things to subvert, or to support puppets
CIA is the organized crime branch of the U.S. government
Call in Col. Magsaysay, the Communists are coming!
A charade of defending against Communists attacks
CIA Ivy League anthropologists, sociologists, psychologists
To control political and social movements around the world
Johnson reversed Kennedy policies, escalation of the war
Viet Cong and the NLF were more powerful in rural villages
American military might could not win
Apply psychological warfare against the villagers
In 1965, Lansdale and a special team return to Vietnam
The same gang of Filipino cutthroats and CIA officers
Coordinator with the Revolutionary Development Support program
To use explicit and implicite terrorism
One of the members of Lansdale's team is Daniel Ellsberg
Frank Scotton pioneered Armed Propaganda Teams
40 men, four or five of whom assassinated people
Ellsberg, who Doug interviewed, was part of this
He defended Lansdale, his mentor in counter-insurgency
Is it possible for him to not see these guys as psychopaths?
Ellsberg achieved infamy, a swordsman, romancing women
Ellsberg reported on Vietnamese he socialized with
An affair with Germaine, who was engaged to a Corsican
Michel Seguin, a CIA associated drug trafficker
Scotton and Conein prevented Seguin from killing Ellsberg
The CIA drug network was on the verge of collapsing
To Doug, Ellsberg denied CIA involvement in drug trafficking
The Pentagon Papers don't represent CIA Vietnam operations
Ellsberg knew the truth, his biography skips over it
We can't assume people we look to are honest with us
Convoluted historians assassinate JFK over and over
We have to question what we think, our own beliefs
This idea that the United States is a force for good
It's all bullshit, we're run by a group of psychopaths
The media understands, America is run by a cult of death
Until that basic assumption is confronted and exposed,
it's all just gonna go rolling along the same way
Ellsberg, Lansdale, Pentagon Papers, JFK assassination
Just one tiny example, these things go on every day
Pearl Harbor, what do you mean they knew they were comin'?
Len recommends that you pick up this new book, also,
The Phoenix Program: (2000)
America's Use of Terror in Vietnam
TDY (2000)
The Strength of the Wolf (2006)
The Secret History of America's War on Drugs
The Strength of the Pack: (2009)
The Personalities, Politics and Espionage
Intrigues that Shaped the DEA
Previous Doug Valentine appearance: BOR Show #819
Also,
Col. Fletcher Prouty discusses Ed Lansdale in Dealey Plaza
The Ballad of Ed Lansdale, by Len Osanic (2002)
And,
The CIA and Hollywood episode 8 The Quiet American
Ed Lansdale and the Folksongs of Americans in the Vietnam War
Air University Catalog of Lansdale s Books and Papers

Play Jim DiEugenio (48:53) MP3 download


Jim's kennedysandking.com
Sign up to receive Kennedys and King's monthly newsletter
The site's Unique Visitors are up 25-30%
From The Archives Special: Martin Luther King
Articles from Probe by Lisa Pease, Dick Russell, and James Douglass
The Magic Scalp, by Milicent Cranor
Jim's review of Bobby Kennedy: The Making of a Liberal Icon (Tye 2016)
A poor book, trying to create a spin that is not really there
The book is endorsed by none other than Henry Kissinger
Jim's review of The Reporter Who Knew Too Much: (Shaw 2016) (BOR #813)
Dorothy Kilgallen, one of the few MSM to take issue the WC
No one in the MSM came close to her investigation and reporting
Kilgallen: a Biography of Dorothy Kilgallen (Lee Israel 1979)
Who Killed Dorothy Kilgallen? (Sara Jordan 2007)
Good Night, Dorothy Kilgallen (Paul Alexander 2008) (Unpublished)
She was found in the wrong bed, wearing earrings and the wrong clothes
With a book she had already finished, and her eyeglasses were not in the room
Everything about the scene was abnormal, no NYPD investigation
Traces of Seconal, Nembutal and Tuilan, a fatal effect in combination
A romantic relationship with Ron Pataky, Columbus Citizen-Journal reporter
The Assassination Tapes: (O'Toole 1975)
An electric probe into the Murder of John F. Kennedy and the Dallas coverup
While with CIA, George O'Toole had used a voice stress analyzer (PSE)
Pataky's recorded denial of being in New York City that night, rated high stress
Letters: Where are the hi-res scans of the Z-film?
Robert Groden in 50 Reasons For 50 Years - Episode 25
Len is not yet convinced of Z-film alteration, but, it would not surprise him
Jim has seen the scans, this does not approach full-scale alteration
You can see in the scan a black marking, on a third generation film
They are getting the runaround on acquiring the first generation transparencies
Twenty-Six Seconds: (Alexandra Zapruder 2016)
A Personal History of the Zapruder Film
Jeff Carter (50 Reasons For 50 Years) (BOR #750) is reviewing that book
The Zapruder Film Mystery (Doug Horne/Shane O'Sullivan)
*** Breaking news on a Manhattan D.A. Office look into Kilgallen's death
Previous Jim DiEugenio appearance: BOR Show #815


---

Show #819
Original airdate: January 26, 2017
Guests: Doug Valentine
Topics: CIA As Organized Crime

Play Doug Valentine (1:23:34) MP3 download


Doug's first appearance was 17 years ago, 12/11/2000 - BOR #26
The CIA As Organized Crime: (November 30th, 2016)
How Illegal Operations Corrupt America and the World
Doug was a blue collar kid, he started college in 1967
He became a tree surgeon, wanting to be a writer
Age 30, his father told him about being a POW in WWII
That story of a POW mutiny became The Hotel Tacloban (1984)
Wanting to write of Vietnam, Doug heard of the Phoenix Program
In 1983, Doug contacted William Colby (OSS/CIA/Phoenix/DCI)
Colby read The Hotel Tacloban, liked it, and granted Doug interviews
He was introduced to senior CIA who ran Phoenix and other programs
They liked him and they volunteered CIA's deepest darkest secrets
Two resulting books, TDY (2000) and The Phoenix Program (2000)
Phoenix coordinated 25 Intelligence and paramilitary programs
Two main programs, Foreign Intelligence, Covert Operations
Doug acquired more knowledge than the compartmented CIA personnel
Ruthless killers, the world's best blackmailers, drug smugglers
Evan Parker, OSS, 1967 director of Phoenix, provided the roster
A wink and a nod mindset carried though Doug's interviews
Lou Conein, OSS/CIA, the 1963 assassination of President Diem
John Muldoon, CIA, the Provincial Interrogation Center Program
Conein tells Doug which bar to find Muldoon in
"You Muldoon?", "Yeah", "Well Conein says you're the worst..."
Colby had a tiny Jesuit's office in a richly furnished law firm
He was down to earth, direct, a pale cold fish
The 2011 Carl Colby documentary The Man Nobody Knew:
Congress authorizes CIA to be the organized crime branch
Murder, blackmail, extort, deal drugs, just don't tell us
We want to move in to (any country), do it, we'll have your back
CIA was originally intended only to coordinate intelligence
A covert operations clause, subverting foreign nations
Limit CIA Role To Intelligence, Harry Truman, 12/22/1963
U.S. expansion westward, boundaries with Canada and Mexico
Building its industrial base, isolationist
A lot of Americans owned businesses around the world
More political influence, The Foreign Policy Association (1918)
FDR created the OSS through their auspices, then CIA
Allen Dulles was FPA, the bureaucratic, government aspect
Phoenix was secret from 1967 to 1969
Nelson Brickham, CIA, organized pacification of South Vietnam
It was targeted at the civilians who managed the insurgency
There were thousands of massacres, hunting civilians on it's hit list
Officially 25,000 killed, actually hundreds of thousands were killed
Bruce Lawlor, CIA, Danang 1971, an Interrogation Center
A woman suspect raped and murdered, he was shocked, a war crime
Lawlor complained, was sent home and cashiered out of CIA
Colby brought him back in to the family, a brigadier general
He became the first Homeland Security Chief of Staff
Phoenix Program participants rose to positions of power
They run repressive police state systems
Ultimately to destroy any kind of Left in the U.S.
Psychological warfare to terrify the 20,000,000 population
Sen. Bob Kerrey, Navy SEAL, Thanh Phong village, February 1969
They slit the throats of a grandma, grandpa, and granddaughter
Gathered together in a cluster, the villagers were killed in cold blood
Bob Kerrey was given a Medal of Honor
CIA has a license to kill, that's it's job
In Thailand's Golden Triangle, CIA's Hill Tribe Research Center
Chicago 1973, Customs seized opium from Thailand
Thai national, Puttaporn Khramkhraun, CIA, sponsored by USAID
Colby got Justice to drop the case because of National Security
No Good Men Among the Living: (Gopal 2014)
America, the Taliban, and the War through Afghan Eyes
Phoenix Intelligence Operations and Coordination Centers (IOCC)
Migrated to El Salvador, Nicaragua, and to the United States
Homeland Security Fusion Centers, domestic IOCCs
Society of the Spectacle (Debord 1967)
Manipulation of perceptions creates reality, creates beliefs
Previous appearance: BOR Show #642
also...
The Phoenix Program and Contemporary Counterinsurgency (RAND 2009)

Play Doug Valentine w/John Muldoon (2:10:21) MP3 download


Author Douglas Valentine interviews John Muldoon (CIA)
Muldoon built Province Interrogation Centers (1965-1966)
*** (Muldoon Tape 1 Side 1) ***
Tucker adopted a Korean girl, she became a doctor
Tucker Gouggelman was a Marine in WWII
Gougelmann (CIA) and Barlow (MI Six) were setting up
Province Intelligence Coordination Committees (PICC)
As far as battalions, regiments, they came in '65
In Korea John worked interrogation in Seoul
John arrived in Korea in 1961
Kim Jong-pil, founder of the Korean CIA
Captured North Korean Intelligence agents
Anyone tougher than Special Forces? Yes, SEALs
Special Operations Group (SOG)
Gougelmann ran everything in Danang
John arrived in Vietnam in November 1964
He served in the National Interrogation Center (NIC)
The South Vietnamese had their own wants
Prisoners were both Northerners and Southerners
Vietnamese Military Security Service
The NIC was located at the Naval compound in Saigon
Four or five American interrogation advisors
He did what he wanted, went where he wanted
John had his wife and two children with him
Families were evacuated in February 1965
(Camp Holloway helicopter facility attacked 02/07/65)
Paul Hodges (CIA Chief of Foreign Intelligence)
Choice of the U.S., or Thailand, Hong Kong,
Taiwan, Philippines, Japan, Okinawa
NIC American staff dependents in Saigon, maybe 15
John (aka PICadoon) moved to the PIC program as it started
Jack `Red' Stent (CIA), new Chief of Foreign Intelligence
John's boss at NIC had been Ian "Sammy" Sammers (CIA)
PIC staff came from NIC
After the bombing things started with the PICs
(03/30/65, Viet Cong car-bomb outside U.S. Embassy)
John shared an office with Gougelmann and Barlow
Tucker was loud, foul-mouthed, brilliant
Barlow told stories about Africa, Malaysia
Australian Ian Teague
(Australian Army Training Team, Vietnam (AATTV))
(posted to a Covert Action Branch of CIA)
Jack, suit and tie, Tucker, shorts and no tie
Regional Directors prioritized PIC locations
A lot of politics, Province chiefs, special cities
Guard posts had been built outside the compound!
*** (John Muldoon Tape 1 Side 2) ***
John describes the layout of a PIC
He narrates as he draws a diagram for Doug
PICs had 12 or 14 Vietnamese guards
PICs were located in provincial capitals
John's responsibilities, land, contractor, staff, training
Tucker (Gougelmann CIA) stayed in Saigon
PICs cost around $30,000 to build
Smaller versions, John called them "Nit-PICs"
30 or 40 prisoners, kept isolated from each other
John built and staffed PICs, got them working, built another
He flew on Air America, the pilots were a good group of guys
John knew Ray Valentine (CIA), visited Ray's province
John visited all but two small provinces near Cambodia
CT (Counter-Terror) teams, armed to the teeth small groups
Not your average Joe, they got criminals and everything else
A lot of people doing a lot of things they weren't supposed to
Provincial Reconnaissance Unit (PRU) Program
John suggests Harry Monk (CIA) should speak for himself
Six or seven interrogators, a chief, a deputy
Analysts, clerical, guards, kitchen, medical staff
During the Tet Offensive, John was in Thailand
Marine Bob Slater (contract CIA) ran the PIC Program 67-69
John met Lucien Conein (CIA) in Vietnam
John worked 14 years in the Agency
John discusses the three CIA he would not work with
Counter Intelligence/Counter Espionage (CICE)
John discusses CIA recruits in Vietnam as paramilitary
*** (John Muldoon Tape 2 Side 1) ***
John knew Jim Ward (CIA)
Ralph Johnson (CIA) and Evan Parker (CIA)
For the military Vietnam was the place to be
PICs were well lit, spotlights at night
Types of questions interrogators should ask
Making sure the medical staff knew what it was about
Betting on olive races with Lou Conein
People had different ideas about the value of the PICs
Military Intelligence would interrogate their prisoners first
Sir Robert Thompson, British Advisory Mission 61-65
John knew Jack Barlow in Thailand
Thompson was the experts expert
The concept was bought by CIA, the Embassy, the military
CIA province guys had to sell it to the military
Palace Dog/Project 404 (covert U.S.A.F. mission in Laos)
Doug tells John the PICs and PRUs became part of Phoenix
John never saw much of the intelligence from the PICs he built
John liked Nelson Brickham (CIA)
(In charge of Foreign Intelligence Field Operations 65-66)
Tucker Gougelmann was a legend in his own time
Legions would follow him
Tucker tried to get his family out after the fall of S. Vietnam
In 1977 the Vietnamese finally returned his body
Tucker said he would kill himself before being interrogated
(Tucker Gougelmann died in Vietnamese hands in 1976)
Orville Freeman, U.S. Secretary of Agriculture, 61-69
Freeman was the best man at one of Tucker's weddings
John and Doug discuss book publishers
ABCs of American Interrogation Methods (Valentine)
More Valentine/CIA/Phoenix Program interviews


---

Show #818
Original airdate: January 19, 2017
Guests: Dave Ratcliffe / Dr. William Pepper
Topics: Col. L. Fletcher Prouty / Martin Luther King Jr

Play Dave Ratcliffe (61:33) MP3 download


Next Tuesday is Col. L. Fletcher Prouty's 100th birthday
Col. L. Fletcher Prouty (January 24, 1917 – June 5, 2001)
Dave had the good fortune to meet and work with researcher John Judge
John introduced Dave to Fletcher in 1989, 19 articles in Freedom Magazine
In March, 1989, Dave interviewed Fletcher in his Virginia home
Over 11 hours of audio tape on The Secret Team (Prouty 1973)
First-hand experience, furthering the reach of National Security managers
Dave was motivated by curiosity, the opportunity to talk to with Fletcher
Len, just an interested citizen, posed a series of questions to Fletcher
Len was pleasantly surprised to get Fletcher's reply, "Sure, write to me"
When Fletcher spoke, he knew, knew what he had done
Understanding Special Operations, (Ratcliffe 1999)
And Their Impact on The Vietnam War Era
1989 Interview with L. Fletcher Prouty Colonel USAF (Retired)
Fletcher did some additions and slight editing
CIA, capitalism's invisible army, The United States LLC
750 copies, appendices, indexed, a form of their conversation
NSC 5412 clandestine ops, Focal Point Officer, in conjunction with CIA
Chief of Team B, in charge of clandestine operations, for the Air Force
For clandestine work, you have to have the money available all the time
Ask him the question, and then just listen, don't interrupt
James Douglass, JFK and the Unspeakable: (2010), feels USO is essential
Fletcher had to have been very bright to do the work he'd done
He would give Len as much as Len could absorb
Fletcher considered Len's knowledge and interest as one in ten million
The Manichean Devil, the ends justify the means, you have to have an enemy
Planning and overt diplomacy vs. response to intelligence inputs, without plans
In modern war, push a few buttons, rockets would fly, nuclear weapons would fall
CIA took the special forces, civic action/counterinsurgency side of the business
Reagan shook Gorbachev's hand, the West would not push any further East
Since then, push, push, push, insane people want that final war, take out Russia
Really tenuous now, Team Swamp, ramp up 'cause it's good for business
Fletcher had on-the-ground savvy, a military career officer in upper echelons
Understand how does our world actually work, not doomed to repeat history
Dave, Jim Douglass, and Martin Luther King, Confronting the Unspeakable
Hope in Confronting the Unspeakable, by Jim Douglass, 20 November 2009
History Will Not Absolve Us: (Schotz 1996)
Dr. Martin Luther King's 1967 Anti-War Speech And Today (Schotz 2016)
The Government that Honors ... King ... Killed Him, by Edward Curtin
Which is Curtin's review of The Plot to Kill King: (Pepper 2016)
A Day of Service is a Disservice to the Truth of MLK's Life ..., by Edward Curtin
The MLK 10-Point Program, by Joseph E. Green
Transcript of the Martin Luther King, Jr. Assassination Conspiracy Trial
November 15 to December 8, 1999, Memphis, Tennessee
The CIA as Organized Crime: (Valentine 2017 )
Breaking Through Power: It's Easier Than We Think by Ralph Nader (2016)
There is the dark side, but, there is also the light
We were fortunate to have had Fletcher Prouty
ratical.org, prouty.org, proutypedia.com

Play Dr. William Pepper (30:24) MP3 download


Monday was Martin Luther King Jr. Day in the United States
Martin Luther King Jr. (January 15, 1929 – April 4, 1968)
King's birthday is abused in a celebratory fashion
It focuses on his civil rights work, not on his asset inequality work
Trump puts into power the wealthiest Cabinet in U.S. history
Martin was concerned about ending all war, a strategy of non-violence
American war and military bases around the world would have dismayed him
And that of course is why they killed him
He was to bring half a million or more people to encamp in Washington D.C.
Seeking a reallocation of American assets back into social programs
The military and government believed, revolution on the streets of America
In this country we assassinate critical leaders as a last resort
A problem of human history, we kill them and then celebrate them
William was the attorney for the King family in the action in 1999
Coretta Scott King, et al Vs. Loyd Jowers et al, Shelby County, Tennessee
It was established the he was officially killed, not by a lone gunman
The Plot to Kill King: (Pepper 2016)
The Truth Behind the Assassination of Martin Luther King Jr.
He espoused the principle of love, love is the highest human value
He developed this extraordinary compassion for all of humanity
His commitment to non-violence put him at odds with others
His dream was the alleviation of suffering for all of humanity
Martin read William's The Children of Vietnam in Ramparts (Jan. 1967)
LBJ said, I can't get out of Vietnam, my friends are making too much money
The poor of the world will continue to suffer, in pursuit of this greed
The MSM is controlled, Black Op Radio and a few others are the exception
William feels helpless in the juggernaut of consolidated control of expression
Their greed, arrogance, and distain, will ultimately bring them down
President-elect Trump is not a Cold Warrior
King's legacy stands, we know what it is
The 50th anniversary of Martin King's assassination is next year


---

Show #817
Original airdate: Jan 12, 2017
Guest: Mark de Valk / Douglas Weldon
Topics: Dealey Plaza UK / JFK's Limousine

Play Mark De Valk (1:02:37) MP3 download


Rebroadcast of BOR #561, from January 12, 2012
Mark is the editor of Dealey Plaza UK and the Dealey Plaza Echo published three times a year
Mark appeared live on video with Len in Hawaii on April 14, 2010
Mark is working on a series of one hour guerilla style documentaries based on several books;
JFK and the Unspeakable: Why He Died and Why It Matters (Douglas, 2008)
Harvey and Lee: How the CIA Framed Oswald Hardcover (Armstrong, 1997)
Len explains why he has no desire to visit Dallas, including the existence of the Sixth Floor Ad Nauseam
Mark found being on the ground visiting assassination related sites to be like going into a time capsule
Mark found understanding the geography of Dallas gives one chills, all the important sites seem very close to each other
Louie Steven Witt, The Umbrella Man (Morris, 2011), Family of Secrets: (Baker, 2008)
Ruth Paine received divorce papers on the morning of 11/22/63, her lawyer and Witt worked in the same building
The Great Zapruder Film Hoax: Deceit and Deception in the Death of JFK (Fetzer and others, 2003)
Mark discusses a photo one page 100 in which he detects Eugene Hale Brading/Jim Braden with Robert Oswald
Inside the Assassination Records Review Board (Volume III) (Horne, 2009), page 845, the autopsy reports
Discussion of Len's 2010 Hawaii conference and a possible future Black Op Radio sponsored conference
The Sixth Floor has booked Dealey Plaza for seven days in a row surrounding the 50th anniversary
Mark urges a clandestine Black Op Radio broadcast from Dallas, perhaps from inside a van
Mark met author Barry Ernest in Dallas, The Girl On The Stairs (Ernest, 2010)
Len could broadcast from the Adolphus Hotel or the Hotel Lawrence
Mark encourages Len to be present in Dallas for the 50th despite the attempt to lock Dealey Plaza down
Contact Dealey Plaza UK

Play Doug Weldon (1:35:25) MP3 download


Rebroadcast of BOR #451, from December 3, 2009
Douglas Weldon (August 10, 1953 - January 5, 2012)
A through and through hole in the limo windshield
Doug lists off a number of competent researchers and their critical works
So many people saw things denied by the WC, "What is the value of these witnesses?"
George Whittaker's story of the windshield at the Ford Rouge plant in Dearborn Michigan.
The old windshield had a bullet hole in it that traversed the windshield from outside to inside
The Whittakers were very fearful of divulging this information
Motorcade Sergeant in charge, Stavis Ellis also recognized that a hole was in the windshield
Ellis was a very honest and solid witness, he sought nothing from his knowledge
A hole emanating from the front means a shot came from the front, "NO LONE NUT"
If this is true, who was involved in altering and obfuscating this evidence?
The difficulties with other researchers using Evalea Glanges' information, they never interviewed her
Nigel Turner and Doug Weldon are the only two people to actually interview Glanges.
Witness testimony attesting to a windshield hole was continually made top secret
Deception regarding the windshield hole, testimony changed to "Pinhole" and no hole at all
The government went to extraordinary lengths to get the hole testimony recanted
Fear of assassination prevented many witnesses from coming forward
Doug clears up several misconceptions about the Whitehouse and Bethesda
William Greer, the limo driver changed his story many times
Martin Heinreichs, 3D image expert, stated the crack photos were not of the same windshield
The Secret Service ordered 12 windshields to use for "target practice" after the assassination
The inference is they were recreating the imaged damage without making a hole
Several dates seem to have been changed in and around the assassination
The limo seems to have a concocted history surrounding the driving of the vehicle
Weldon talks extensively about the researchers, good and bad
The lone assassin theory is "a house of cards"
Doug has a book in the works but he doesn't hold out hope it'll get published
James Cheney: First shot missed and raised dirt, second shot hit Kennedy in the front!
Doug believes Lyndon Johnson was involved in the assassination


---


Show #816
Original airdate: January 5, 2017
Guests: Dr. Grover Proctor Jr.
Topics: Oswald's Raleigh Call

Play Dr. Grover Proctor Jr. (1:01:01) MP3 download


Dr. Proctor was in graduate school at the time of the Watergate Hearings
A friend suggested he read Heritage of Stone (Garrison 1970)
In 1980, post HSCA, Grover learned of the Raleigh Call
Grover was reading Conspiracy (Summers 1980), Area Code 919
Two articles published in Spectator Magazine, July 17 and 24, 1980
Mark Lane recognized that something was not right, government might lie
Garrison's book had a lot to say about CIA, Watergate, an overlap there
Anthony Summers told Grover that Robert Blakey believed the call had happened
Saturday night, the 23rd, Oswald is in the jail, he tried to place a call
Oswald called operator Louise Swinney, operator Alveeta Treon and two men listened in
Area Code 919, to a man named John Hurt, he gave two phone numbers, a collect call
Mrs. Swinney put Oswald on hall, and speaks over the phone to the two men
Mrs. Swinney told Oswald, "I am sorry the number doesn't answer.'
Mrs. Treon filled on an LD (Long Distance) slip indicating did not answer and cancelled
Mrs. Treon kept that slip of paper as a souvenir for the next five years
Alveeta mentioned the experience to a friend of hers
The friend told a Sheriff, who spoke to Mrs. Treon, then called the FBI
The FBI borrowed the phone slip, this was 1968, she never heard from the FBI again
The HSCA interviewed Mrs. Treon, Mrs. Swinney, and John Hurt in Raleigh
John Hurt said, "No, I never received a call from Oswald"
John Hurt was a Counter Intelligence agent for the U.S. Army during WWII
Hurt's health suffered, he was an alcoholic, and considered psychopathic and a danger
Blakey, "real," "substantiated," "very troublesome," and "deeply disturbing"
The Spectator's publisher, Bernie Reeves and I contacted Victor Marchetti
The pre-publication censored The CIA and the Cult of Intelligence (Marchetti/Marks 1974)
Standard spycraft, Hurt was a cut-out, if you get in trouble, call this person
Oswald was being run, or believed he was being run, as an intelligence agent
ONI in Nags Head, North Carolina, training young men to defect to the Soviet Union
Hoping they would be picked up by the Russians to be used as double agents
Those two men in the Dallas jail prevented the call to his cut-out
JFK's assassination gives us a chance to look under the cover and see the rottenness
Conspiracies require a high level of research and fact checking
They have to fight back against the truth telling
Site: groverproctor.us/jfk, Email: grover@groverproctor.us


---